Content
---
---
Bora Bora is the most beautiful resort !!! Bora Bora is a paradise on earth !!! Bora Bora is ….. !!! Is it really? Is this place really a paradise and better than this resort there….
The island of Bora Bora is a volcanic caldera, in which a lagoon was formed that protects the island from a riot of elements. The lagoon itself and the diversity of marine life provide ideal conditions for relaxing on the water. The island has an unusual shape of Mount Otemanu peak (728 m above sea level) and its smaller neighbor, Mount Pahia.
Bora Bora, surrounded by coral reefs 30-50 meters from the coastline, has more luxury hotels with swimming pools and chic beaches, tennis courts and golf courses, dive centers and pleasure boats than all the other islands of French Polynesia. World celebrities like to relax here. In general, Bora Bora is an ideal place for a relaxing holiday.
On the island you can use the beach of any hotel: there are no private beaches.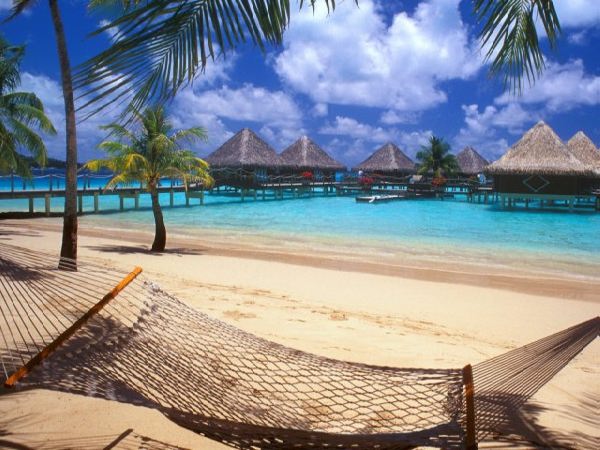 At the small airport, which is located on one of the mountains of Motu Mute island, there are also racks of the main hotels of the island, so you can immediately check in officially, hand luggage and yourself into the hands of professionals who, having put fragrant bundles of flowers on their guests' necks, send them to catamaran. The last 15-20 minutes by water – and tourists in their personal paradise.
Shopping at Bora Bora
Taking into account the prices on the island, it is better to stock up with everything you need before traveling here. But if purchases are nevertheless inevitable, there is an inexpensive grocery store Vaitape (Chin Lee). Also next to the beach is another small Matira beach grocery store.
Attractions and attractions of Bora Bora
Sightseeing tour of the island in jeeps, feeding sharks and stingrays, "Coral Garden". A picnic on a tiny island of volcanic origin, during which tourists will be told about the local plants and native ways of cooking, they will be shown how to put on pareos and will learn how to break coconuts.
Skydiving, windsurfing (free of charge in almost all hotels), diving. Lagoonarium allows accompanied by an experienced diver guide to see in the immediate vicinity dolphins, turtles, sharks and many other fish that consider this aquarium to be their home.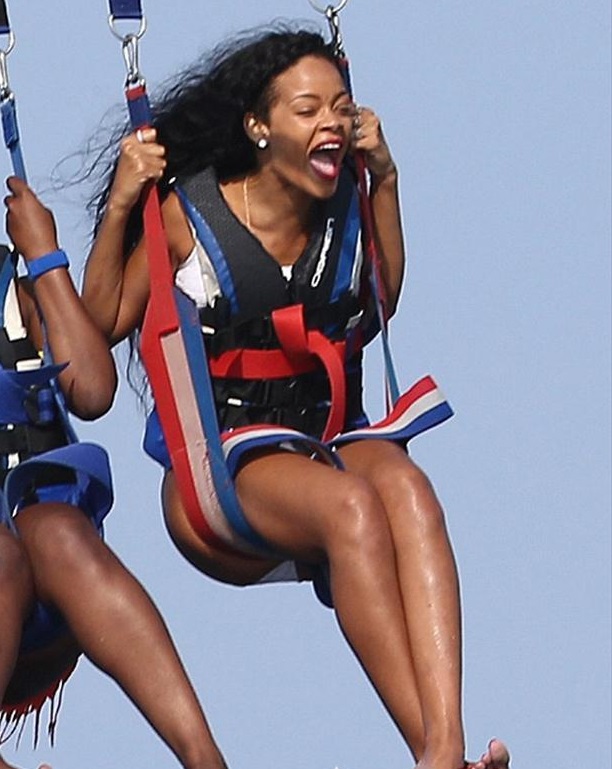 Diving is practiced in all corners of the island. Several local companies organize snorkeling. An excursion by boat will be interesting, in the depths the underwater life is more diverse.
For those who do not dive, Aquascope – jet skiing is suitable. You can also go kayaking or water skiing..
What to see on Bora Bora
Museums of Gauguin, Tahiti and black pearls, as well as the colonial sights of Papeete, coral gardens and the fantastic landscapes of Bora Bora. It is worth visiting an ethnic performance and feeding sharks with hands on Moorea, as well as going to the excavations of ancient Polynesian cultures on the island of Hua Hin. Tahaa and Rayatea are interesting for vanilla and pearl farms. You can admire the endless ocean during a cruise to the Marquesas Islands. The most popular tourist centers: Manihi, Rangiroa, Bora Bora, Tahiti, Papeete.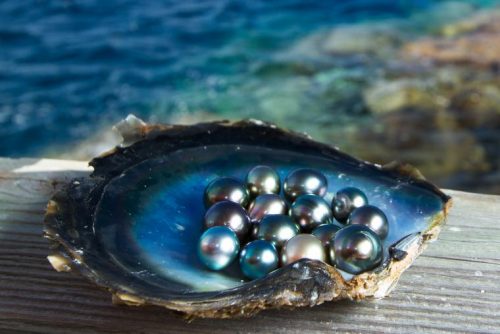 The newlyweds should pay attention to the divinely beautiful Moorea, and to the enthusiastic "Robinsons Cruz" – to the secluded and mystical Hua Hin. The true spirit of Polynesia can be penetrated on the islands of Tahaa and Rayatea.