Content
---
---
How many hairstyles can be done for medium length hair? Lots of! The main thing is to turn on patience, add a good mood, take the necessary products for hair care and fixation, and take a look at new accessories for creating hairstyles.
Hair of medium length is most often considered those that reach the shoulder line or descend to the shoulder blades. This hair length allows you to diversify your look with simple and interesting hairstyles that you can do yourself.
Classic and simple hairstyles (photo)
If you are the owner of straight hair, then your hairstyle can get a new shape if you change the parting on the head, for example, curly. For evening styling, you can add a slight flickering effect to your image with the help of special sprays.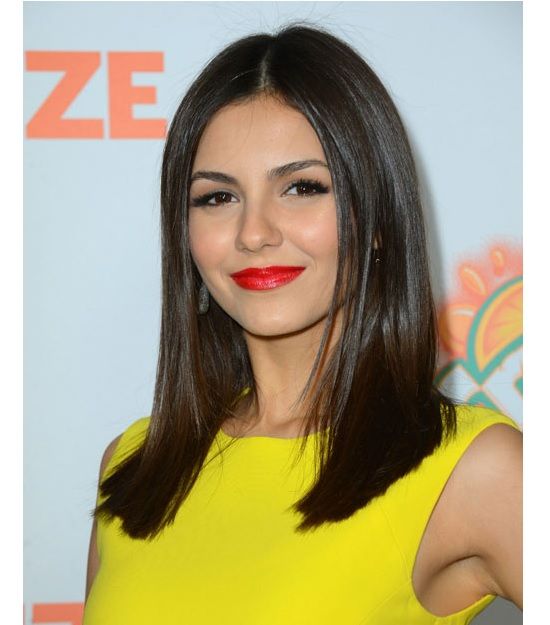 If you have thin hair, then the ideal haircut for them is the one that will allow you to create volume – a "ladder". When doing such a hairstyle, apply on clean hair, a little foam for volume, and comb them. You will get a voluminous hairstyle in a romantic style!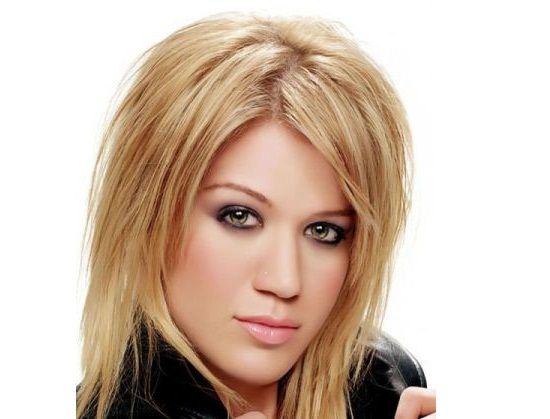 It is impossible to exclude options with light curls. They always look very beautiful, if you want to look great, and there is no time to do an intricate hairstyle. Just twist your hair on the curlers. Shake your hair with your hands without combing. If you wish, you can add an unusual hairpin to the hairstyle.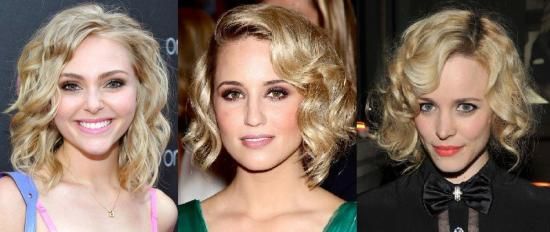 Original hairstyle with a hairpin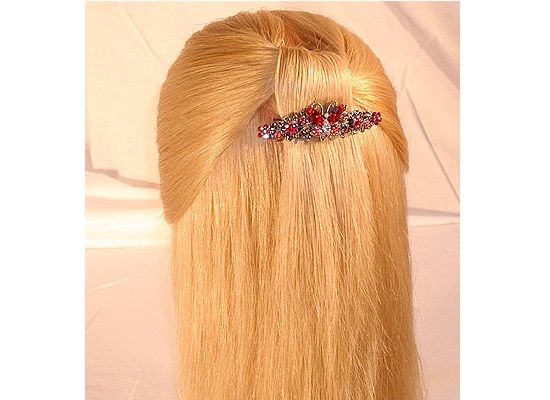 Hairstyle "Little Dragon"
The hairstyle looks very beautiful and it takes a little time. Suitable for girls with straight hair and curls. Use better silicone colorless rubber bands for hair.
You can attach small hairpins with beads to the top of your hairstyle.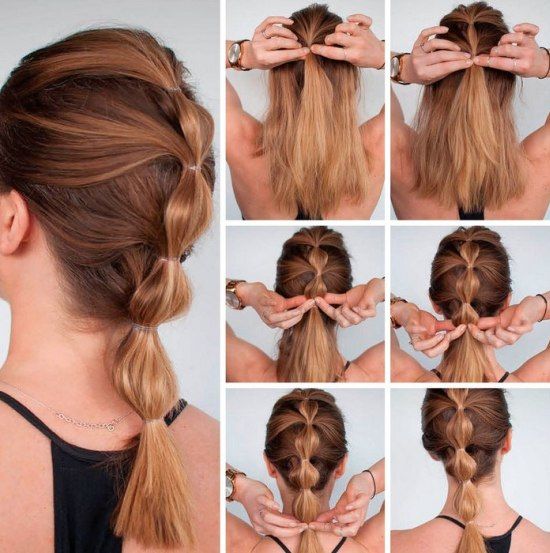 "Buns" (photo)
One of the simplest and most original hairstyles for medium hair – "buns".
Apply clean volume mousse to clean hair. Divide the hair into two parts. Grab both parts of the hair with your hands and tie them into a knot. It is important to pay attention to the direction of the hair in the created weave. Wrap the edges of the hair around the thickening of the knot and dress it with hairpins. A hairstyle looks especially romantic if it has a light volume.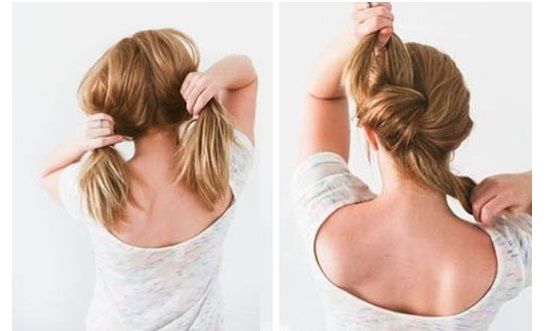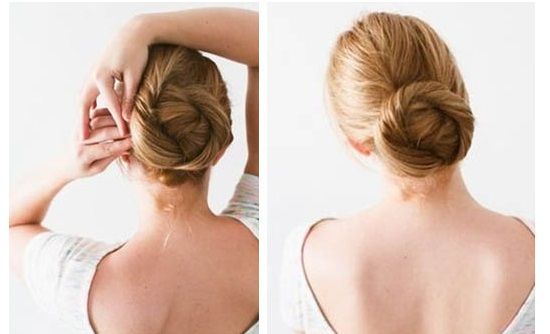 Hairstyle # 2
Another version of hairstyles for medium hair
The upper invisibles form the apex of the triangle, and the lower one forms its base. It is attached to the main occipital part of the hair, slightly grabbing hair from locks. Try to do this hairstyle !. You might need another mirror to pin the invisibles correctly..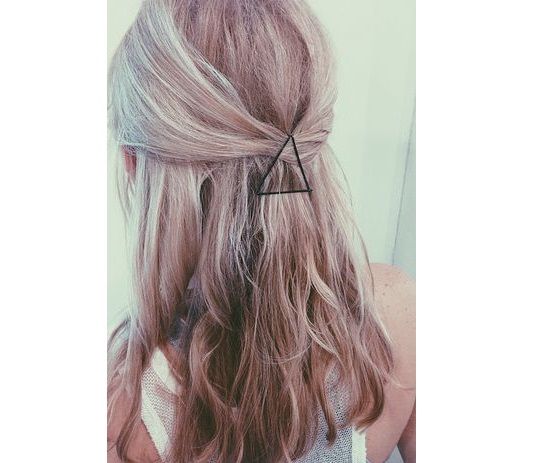 Hairstyle # 3
If your hair is the same length, then this hairstyle is ideal for you. It will take a minimum of time to create it, because it is very simple and beautiful..
If the hair is straight, it is better to curl it on curlers, so you get an extra volume. Divide the hair into three parts. Tie a tail from the hair on the back of the head. For a larger volume, release the hair on the crown, slightly, pulling it out of the elastic. Strands of hair over the temples twist around the gum in turn, fixing each hairpin or invisibility. You can add a beautiful flower to this hairstyle, it will sparkle with a special charm.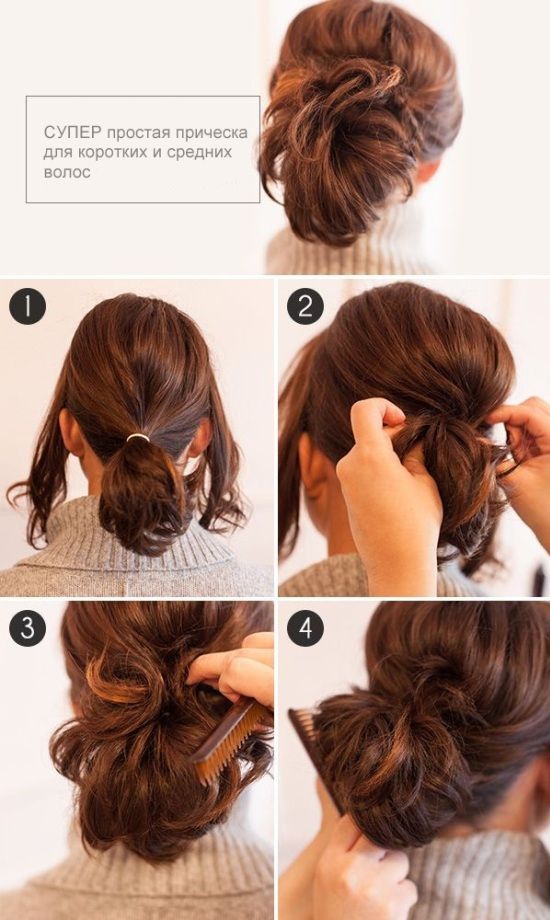 Hairstyle # 4
Do a fleece, then fix it with a spray, make light curls. When each strand of hair is prepared, start doing a hairstyle. Grab your hair by slightly turning the locks into light curls and tows, fasten each lock of hair at the neck line and fix it with invisibility. Do not press or smooth your hair! Hairstyle should be voluminous!