Content
---
---
The most fashionable hairstyle for fall-winter 2017-2018 was the "buns", which every season experiences a rebirth. Now it should be located high on the head and be slightly disheveled. But the tail, on the contrary, needs to be pulled as low as possible and made perfectly smooth. Also braids remain with us.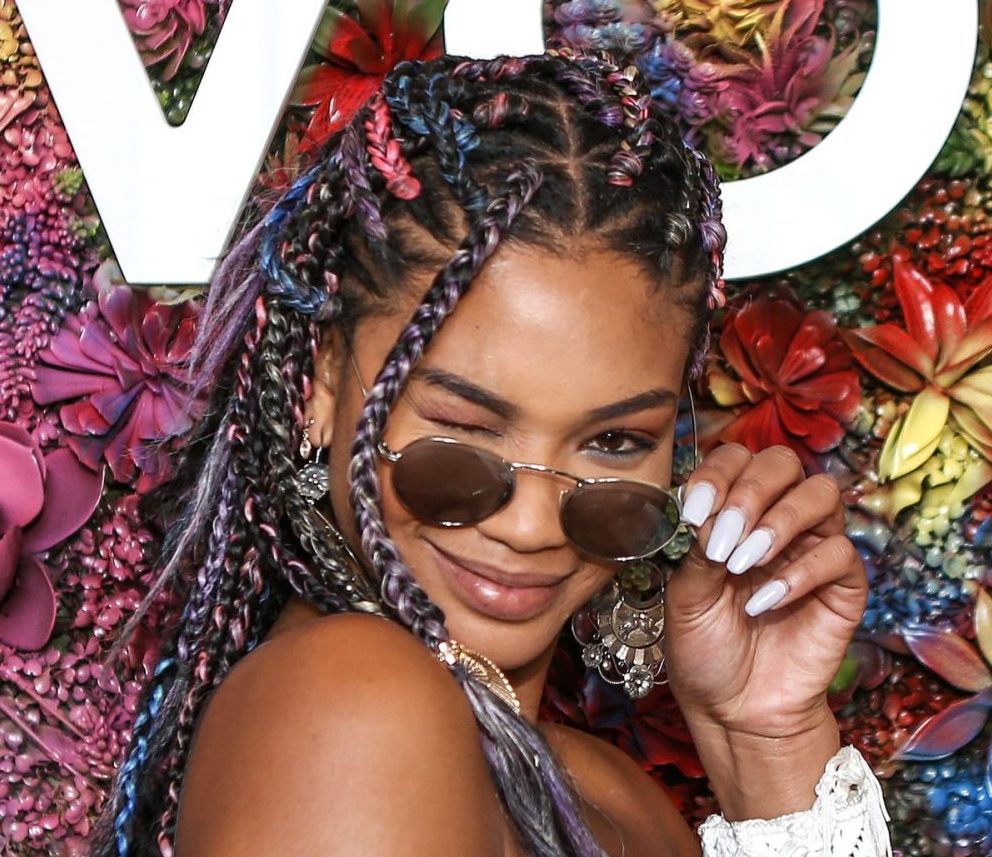 But that's not all, stylists offered us as many as 14 hairstyles that will be especially fashionable this fall..
Hairstyle "buns"
Smooth or shaggy "buns" is the brightest trend of the autumn-winter season 2017-2018. Advice; if you make the buns hairstyle perfectly smooth, the rest of the hair should be slightly sloppy, with strands curling around the face. Your hairstyle should look like you did it in a hurry.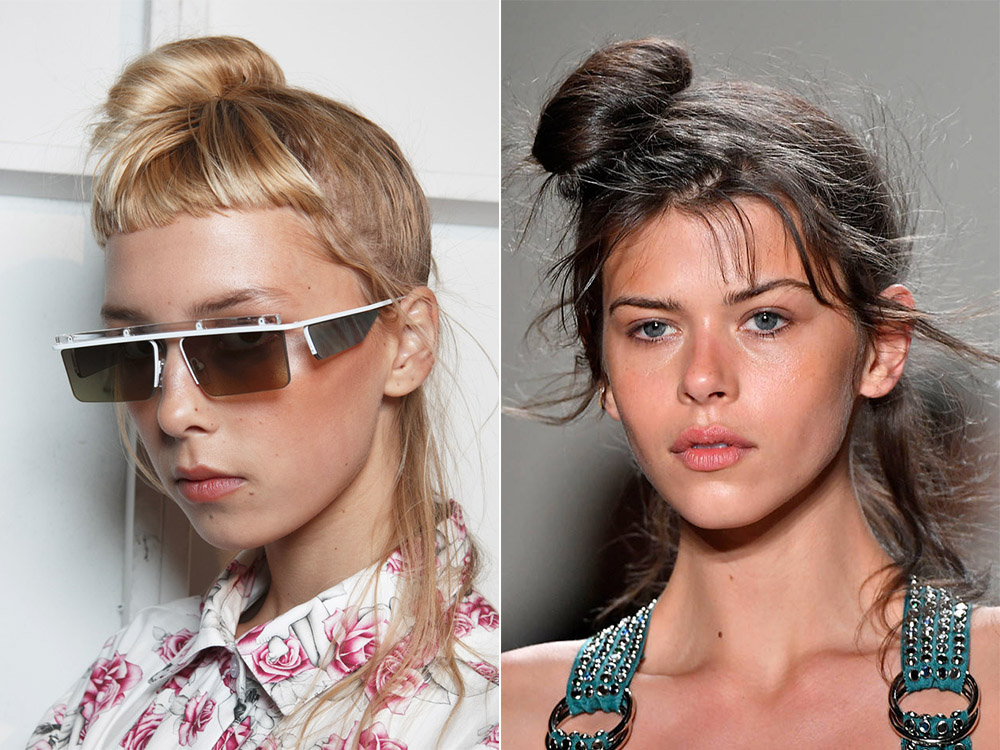 Low tail
Ponytail hair – this season it should be perfectly smooth and tied as low as possible to the neck. The stylists did their best to turn a regular tail into a trendy hairstyle: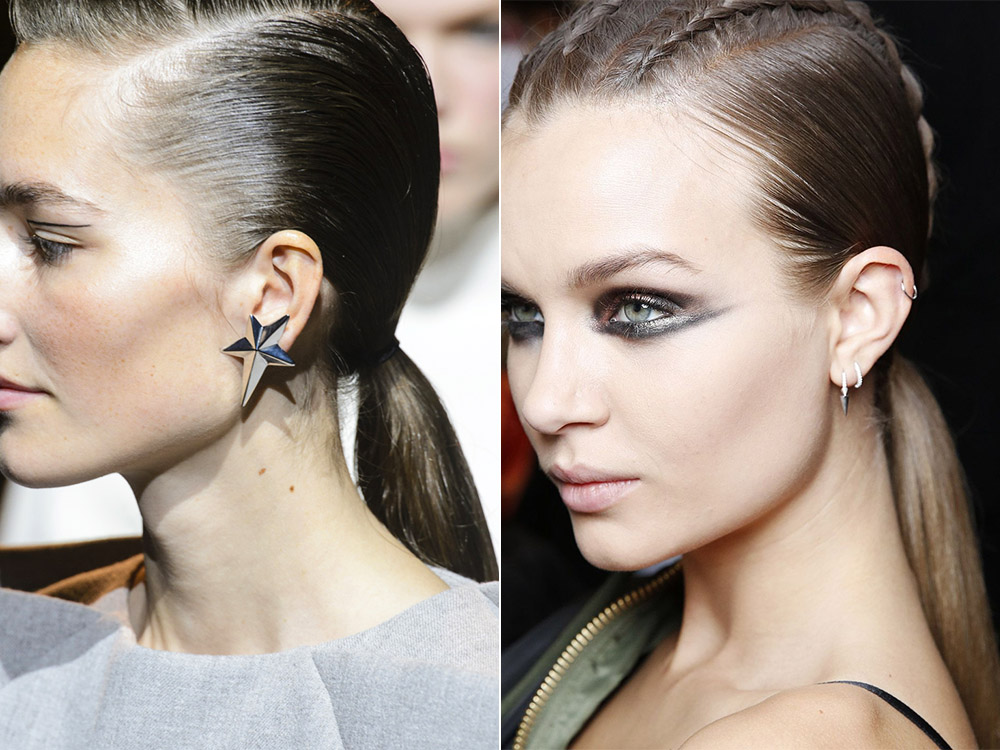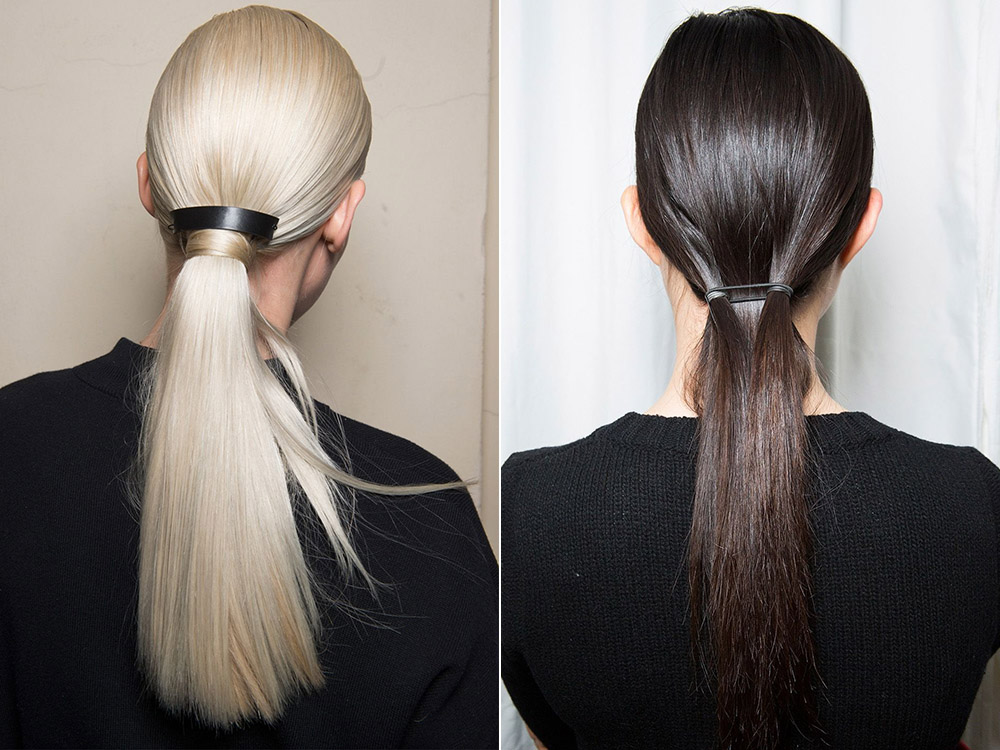 Extreme volume
Holders of fine hair rejoice – Extreme volume is back in fashion. Stylists advise to decorate such a hairstyle with wide bandages.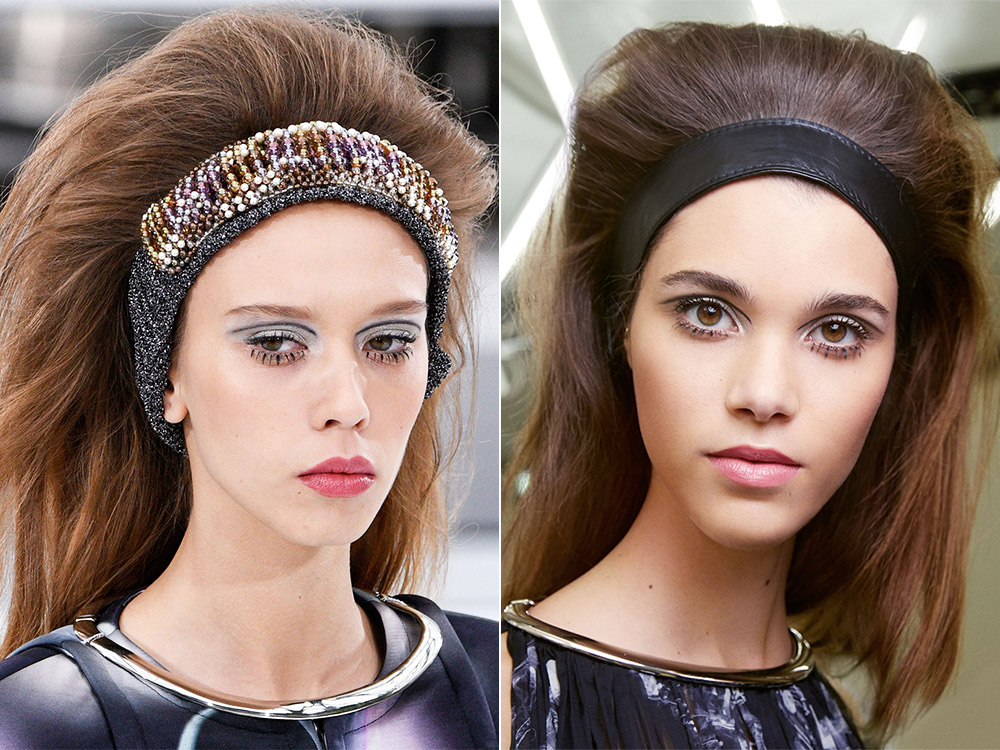 Hairstyles with hair bands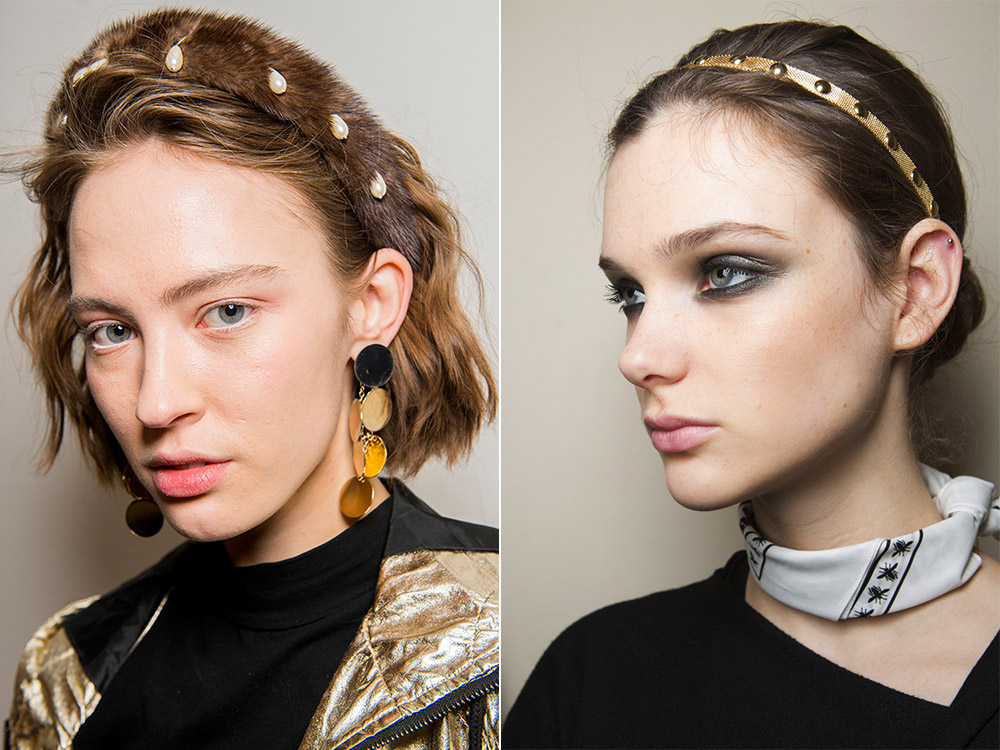 How to repeat the hairstyle:  You can use a velvet or satin ribbon. You can leave your hair loose or put it in a low tail..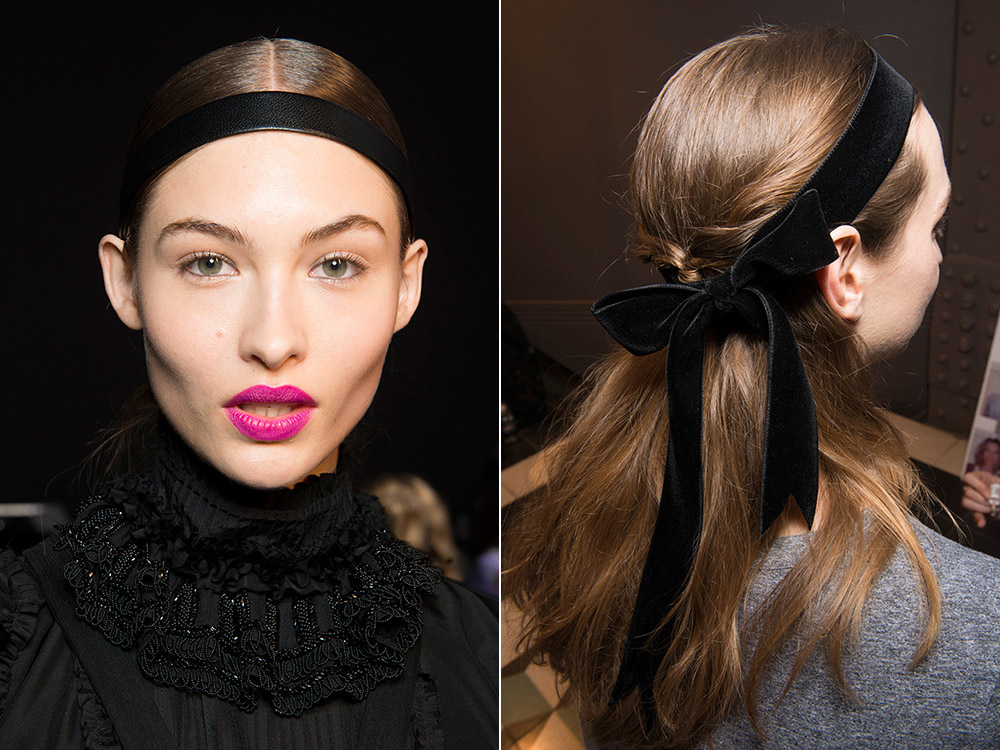 Hairstyle "Corrugation"
Stylists also remembered about a hot styler with a corrugation nozzle, presenting a lot of options for hairstyles with "waffle strands": A hairstyle with "corrugated strands" will add volume to thin hair.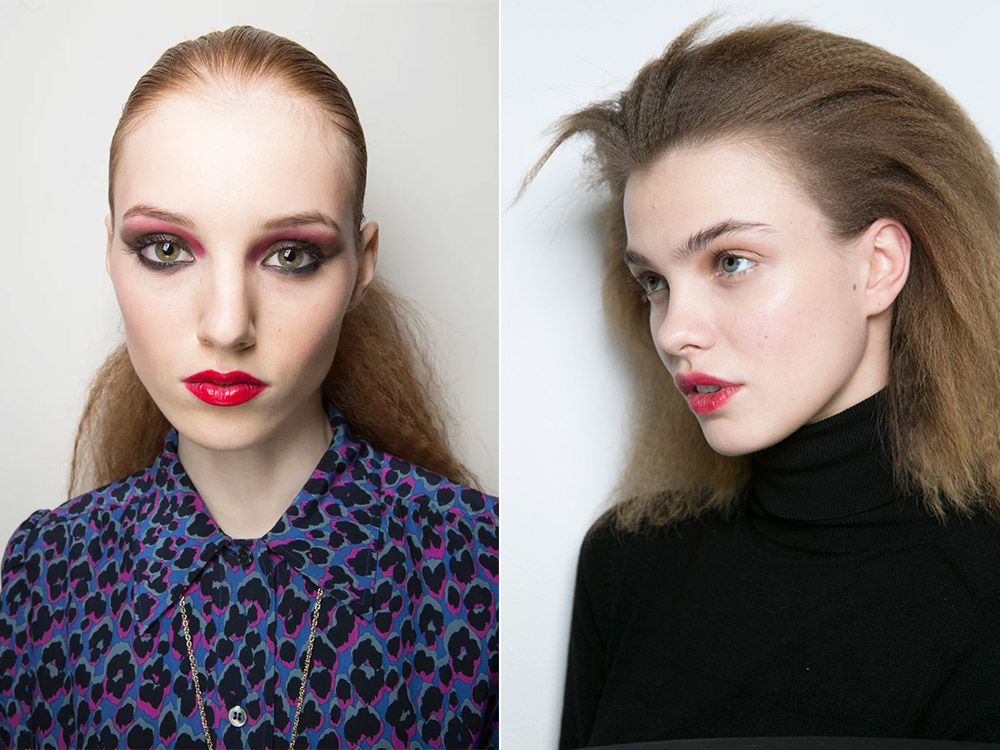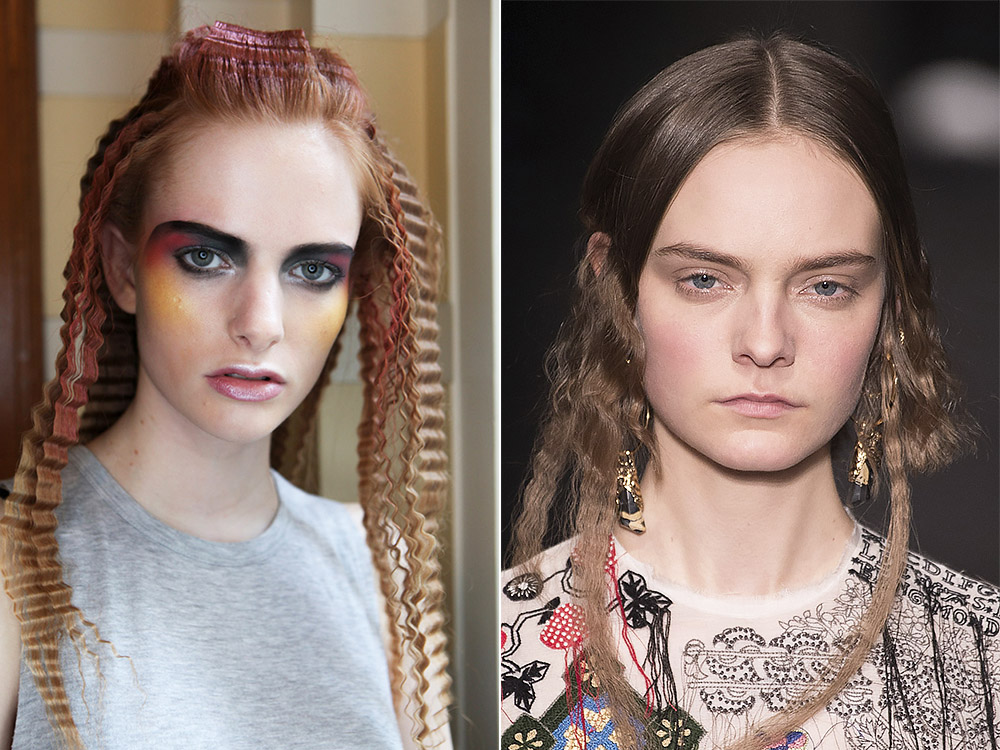 Wet effect
Back in 2014, a trend for hairstyles with a "wet" effect appeared on the catwalks, and still stylists do not want to abandon it.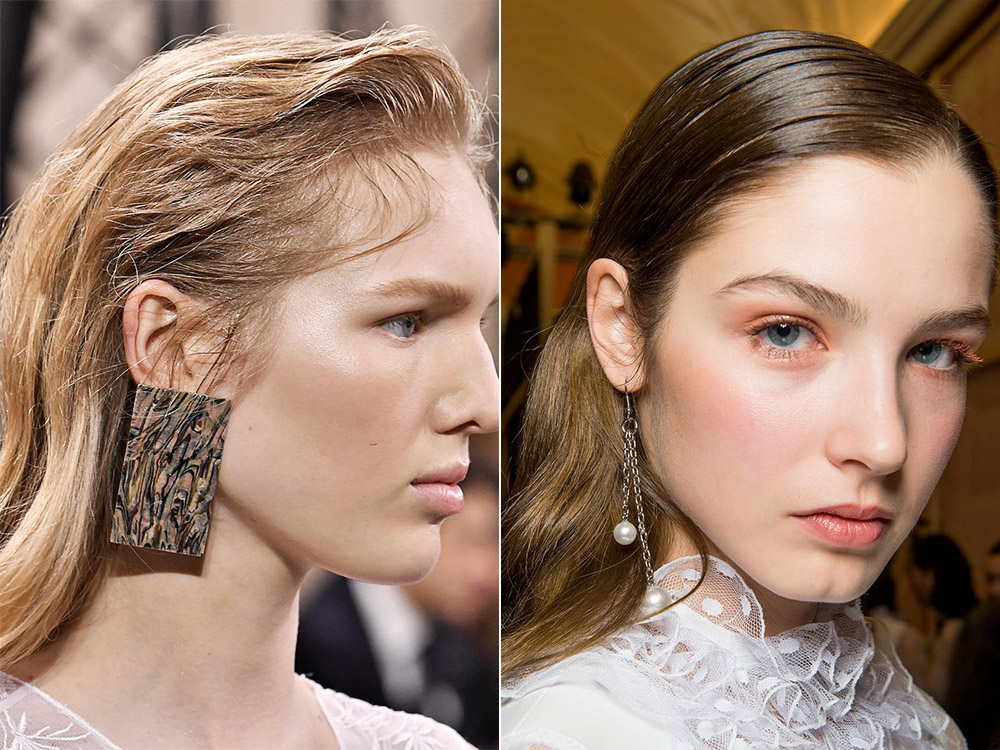 How to make a hairstyle: apply a gel with a "wet" effect and comb your hair back, spray with a fixing spray – a fashionable look from the catwalks is ready!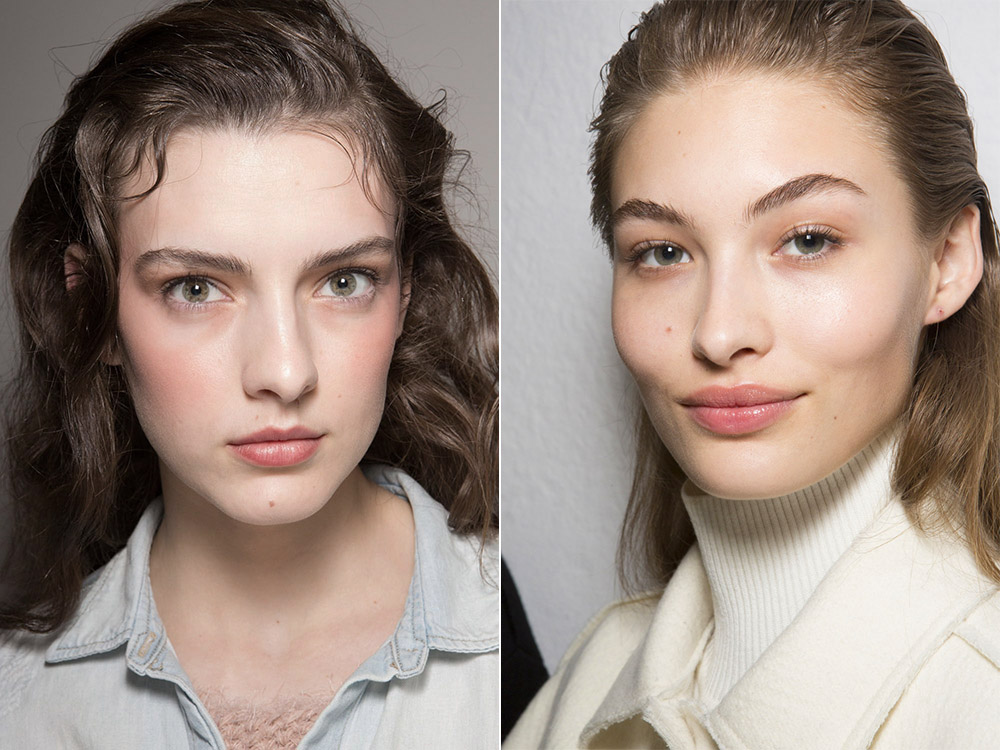 Smooth hair
Practical styling options are always welcomed among stylists, but even so they turned out to be inventive. To get one of the most spectacular hairstyles for the autumn-winter season 2017-2018, it is enough to separate the hair and smooth the "naughty" hair with gel.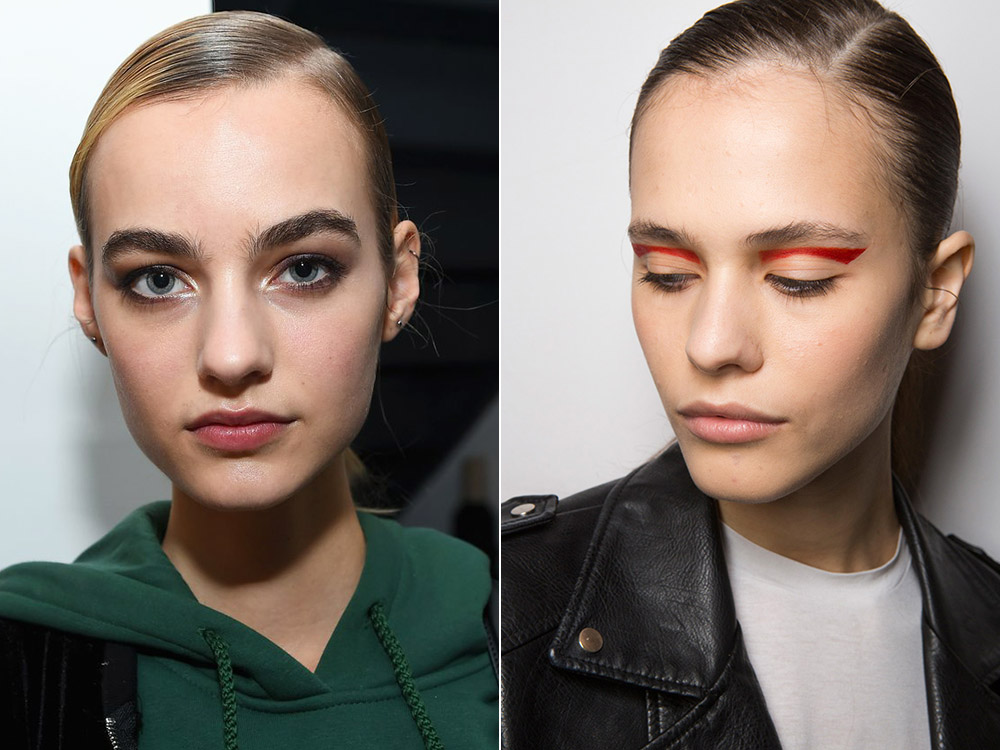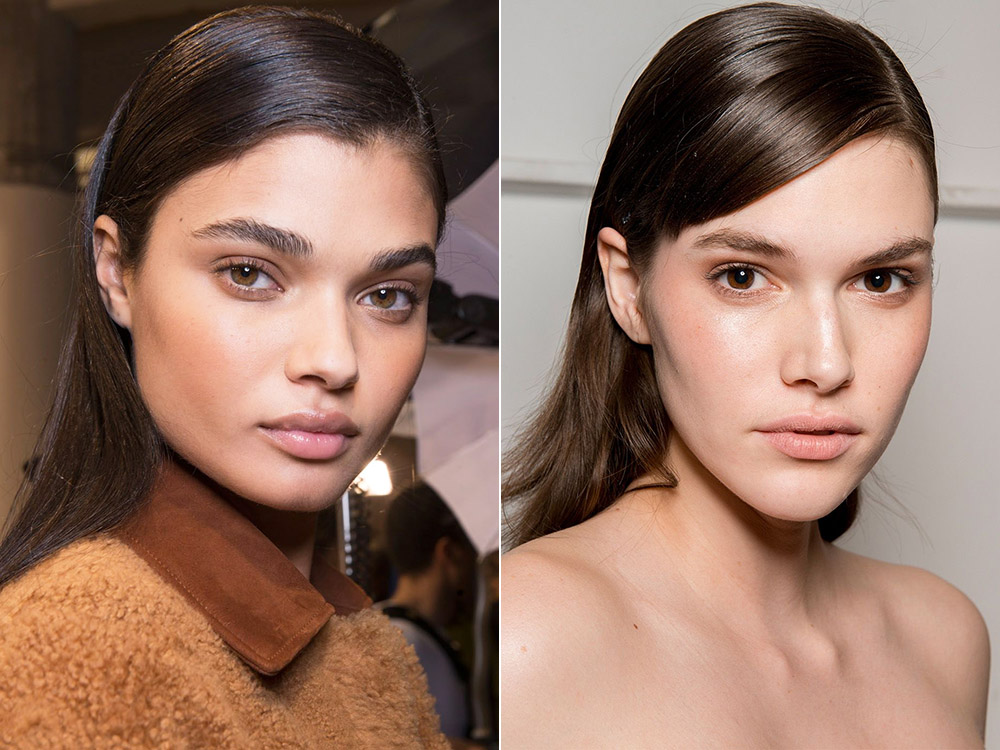 braids
A hairstyle with which you can experiment indefinitely. Do you want to braid a braid or make a hair from several braids.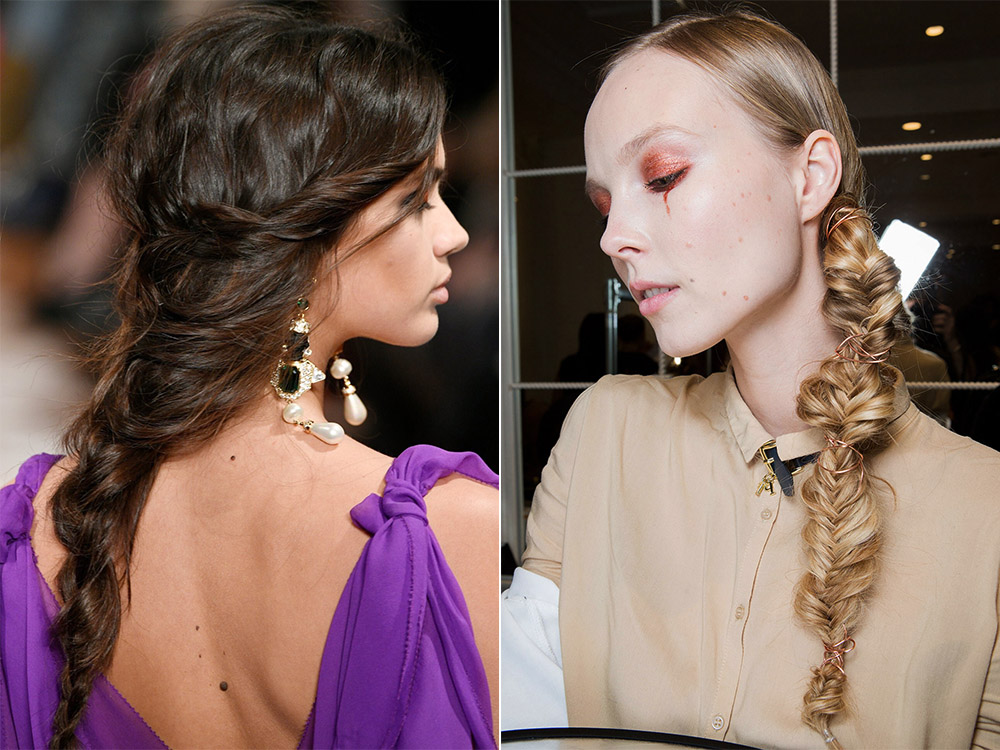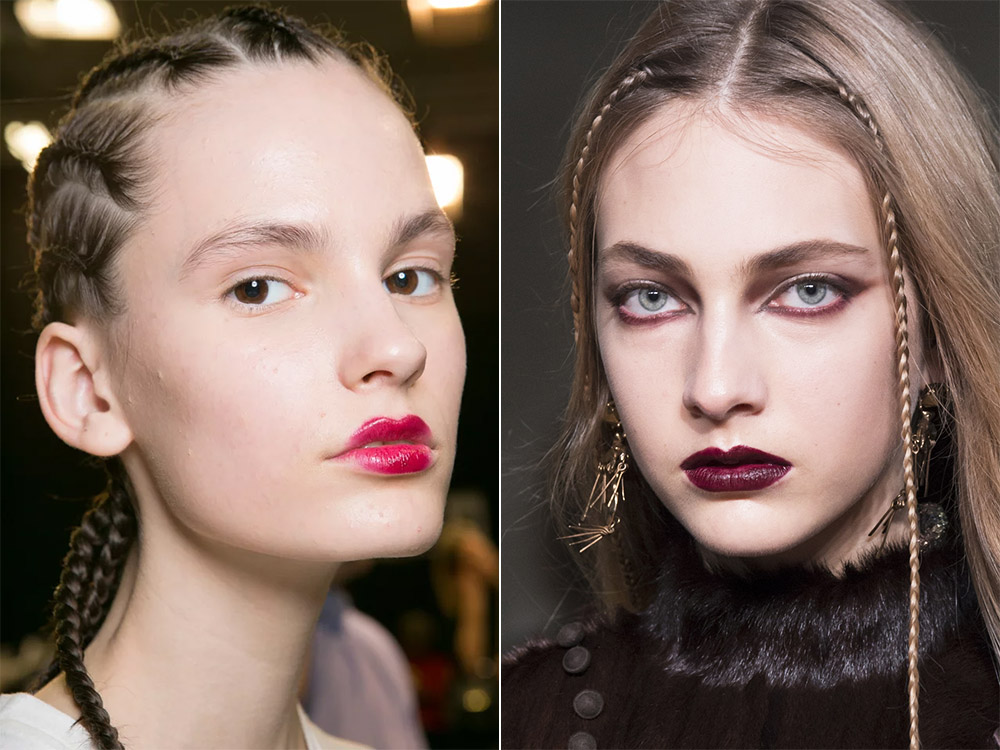 Slight negligence
Light negligence and a natural wave – one of the main trends for the past few seasons. Besides the fact that such a hairstyle is easy to do, it is suitable for any type of hair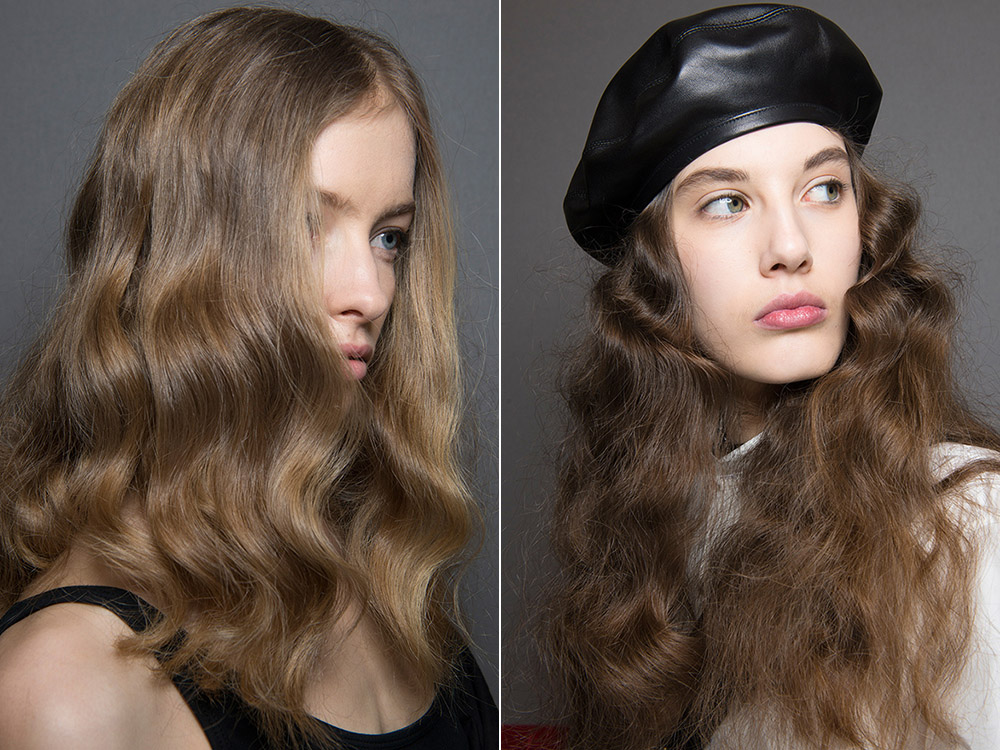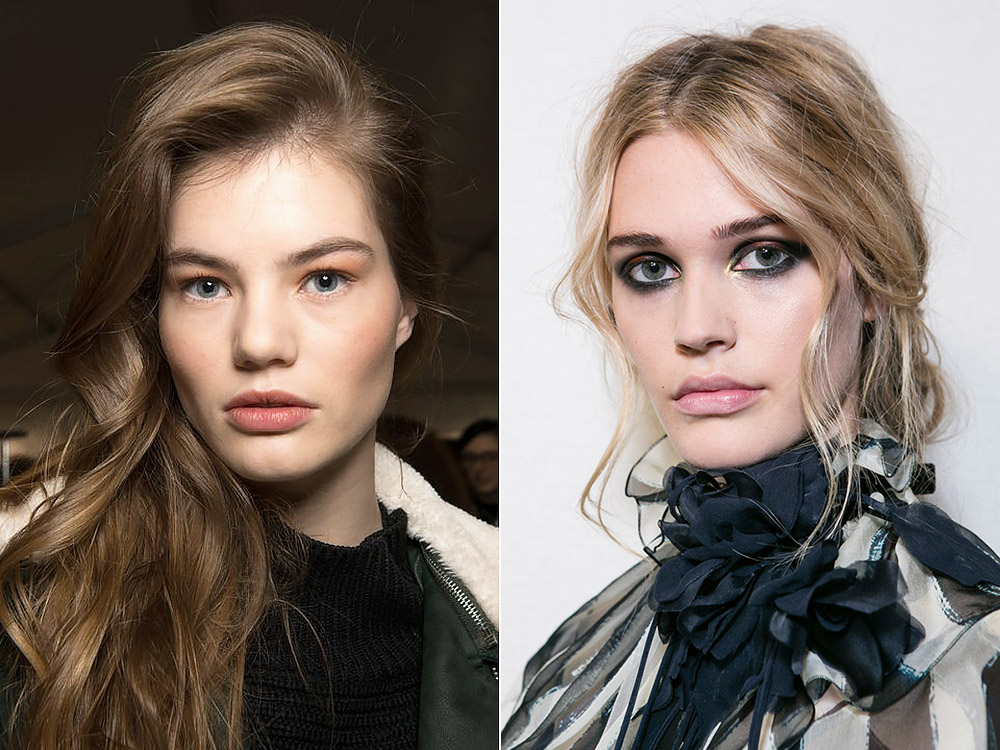 Vintage
waves in the style of the 20s, relief curls – stylists do not cease to inspire the images of the last century. In the season autumn-winter 2017-2018 retro hairstyles are in fashion like never before.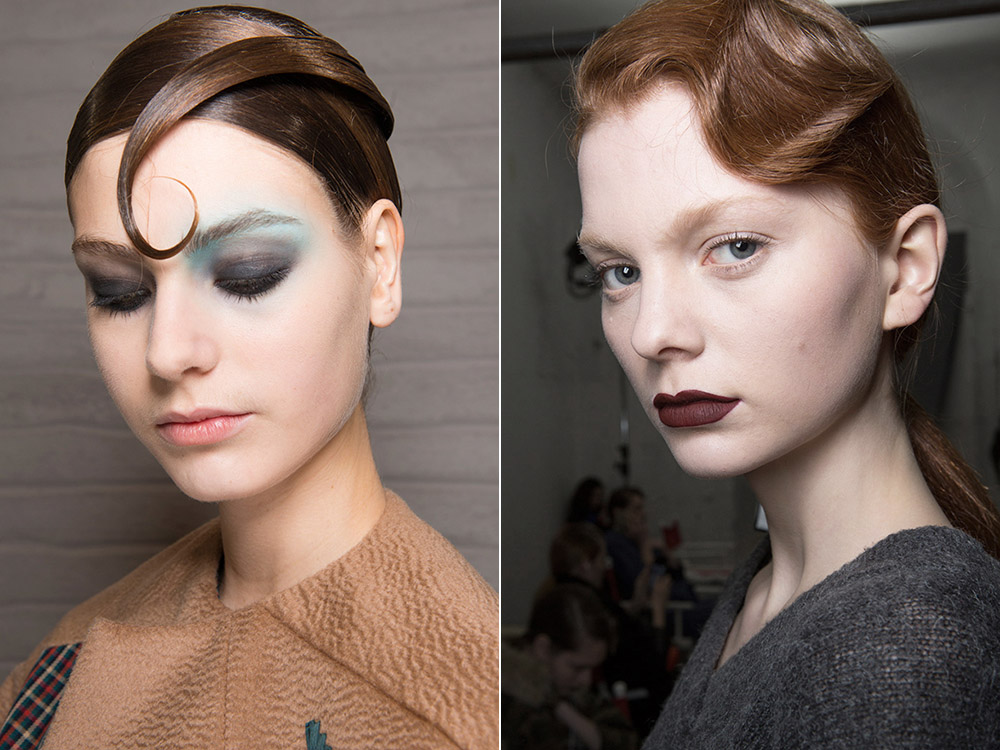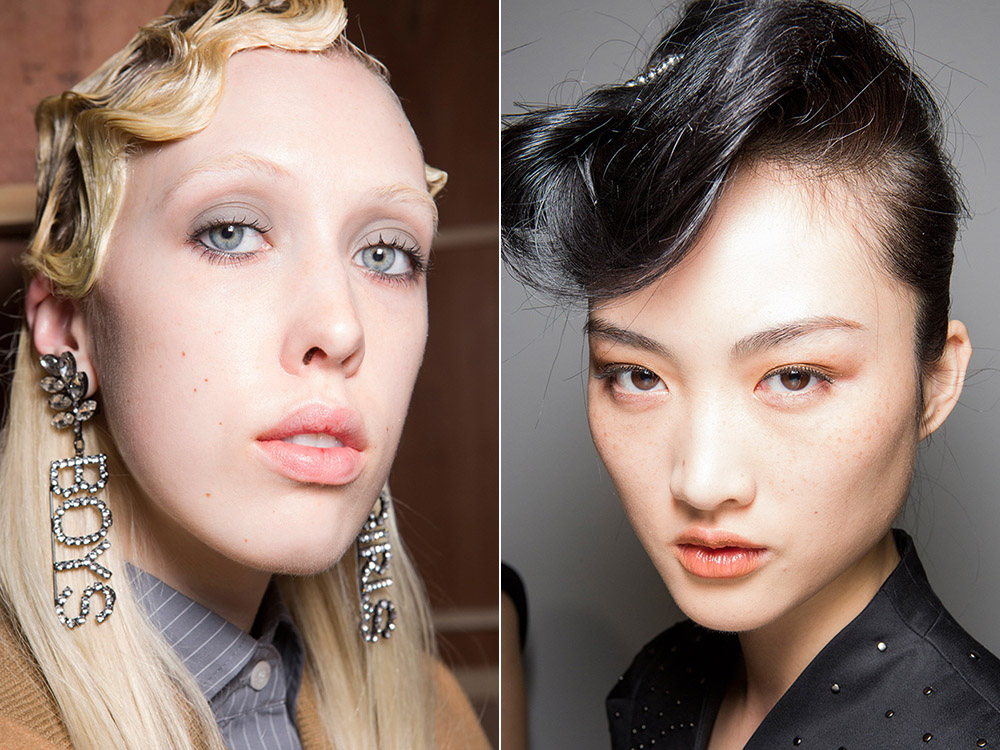 Hair pulled back
To make the face as open as possible, it is not at all necessary to make a complex hairstyle. Stylists suggest just combing your hair back and fastening it with a hairpin or tying it in a careless knot on the back of your head – a fashionable minimalist hairstyle is ready!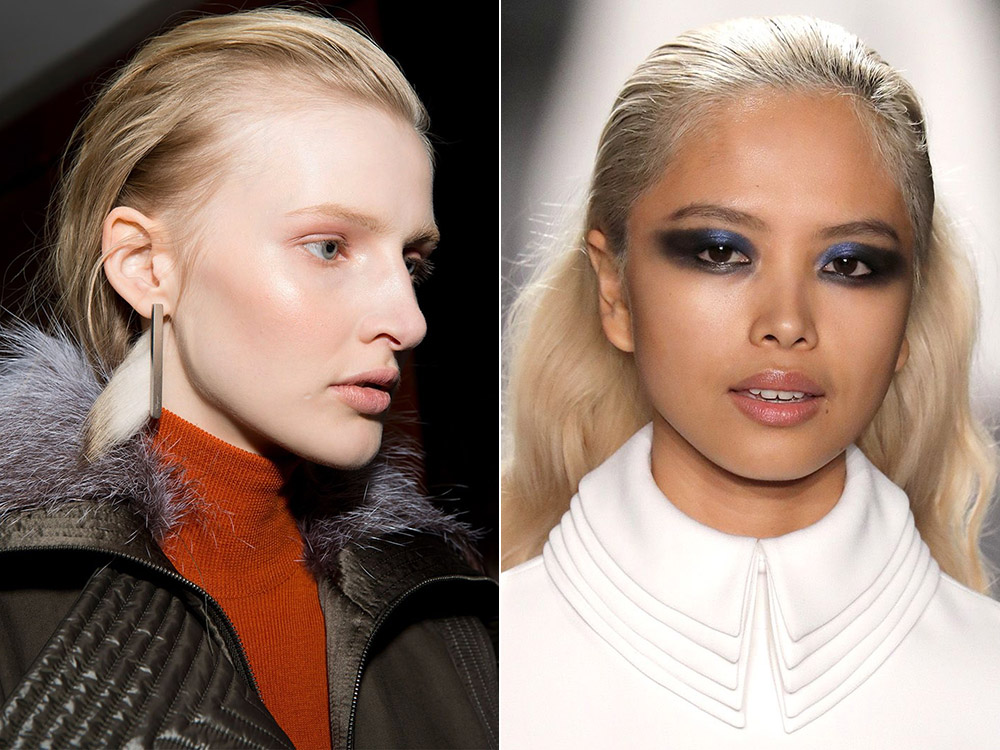 Hairstyles with hairpins
Stylists gave new life to hair pins. Only now they do not just serve to fix the hairstyle, but become its center of attention. You can use two or more hairpins at the same time, fixing one after another in a row or creating whole geometric patterns with their help.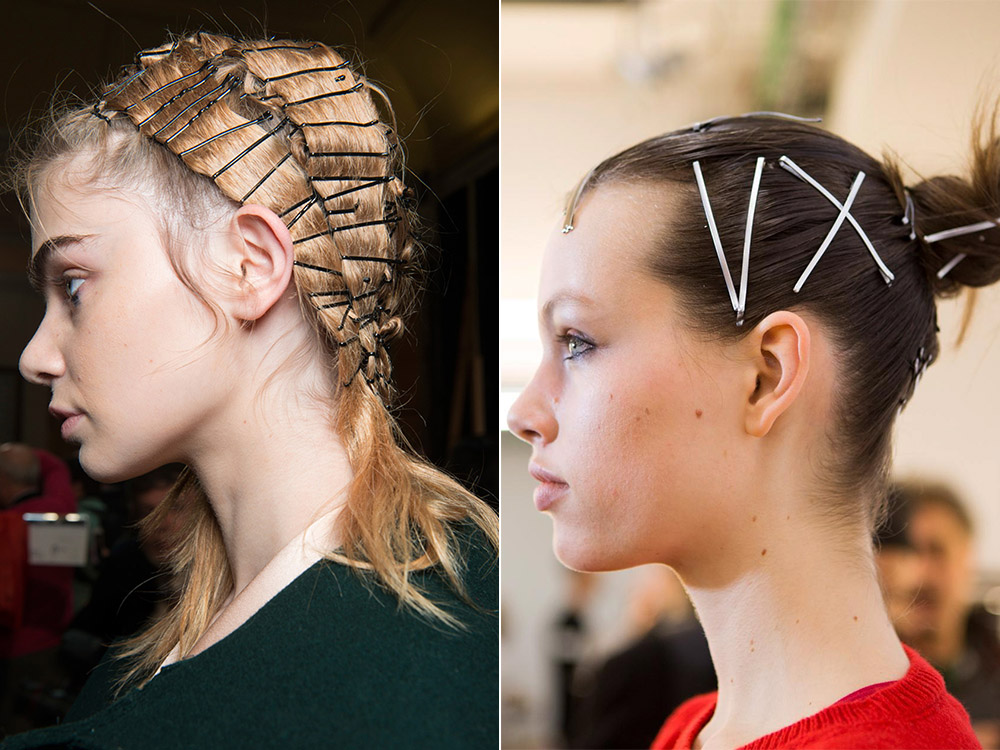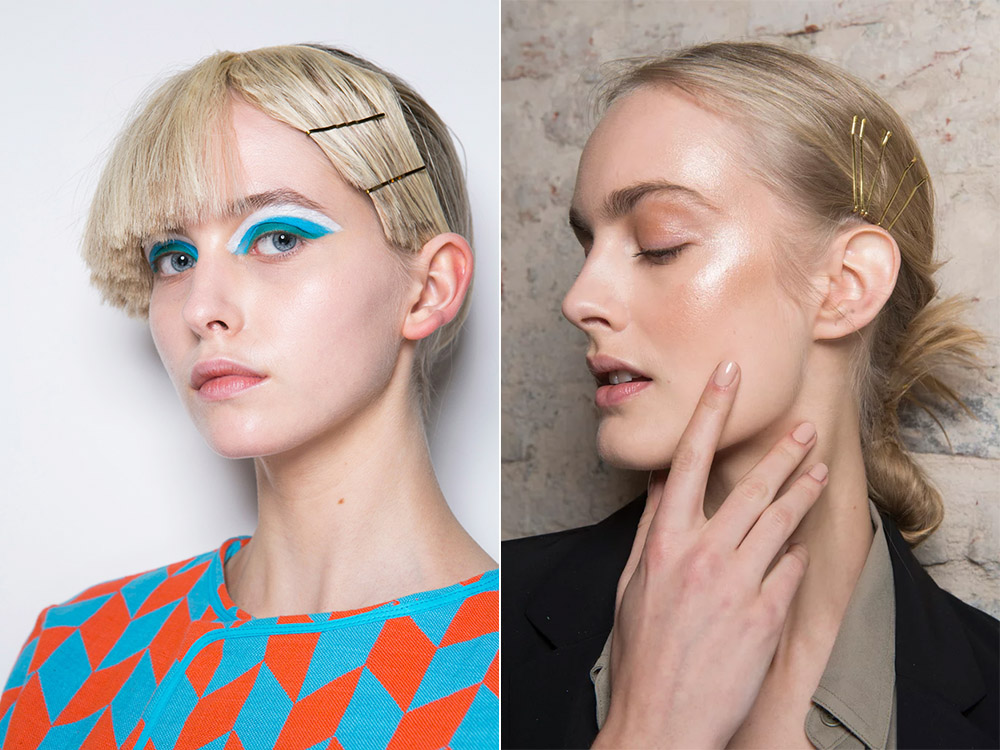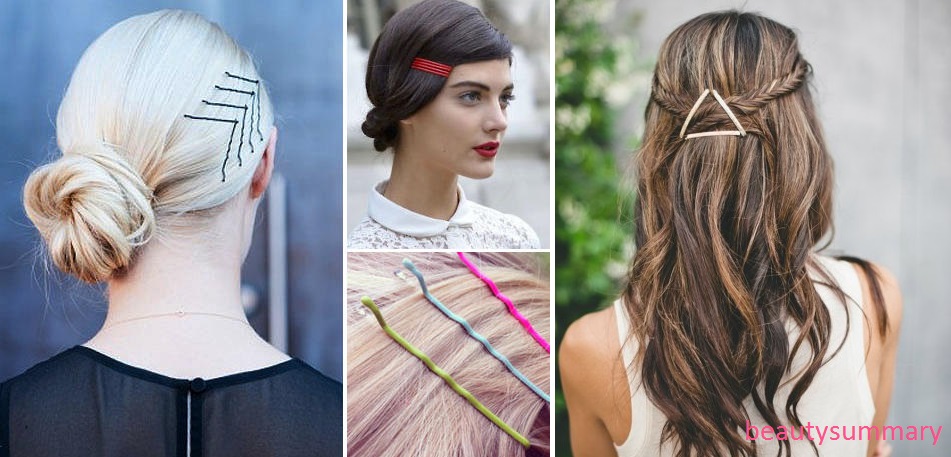 Texture curls
Textural curls the most fashionable trend of this season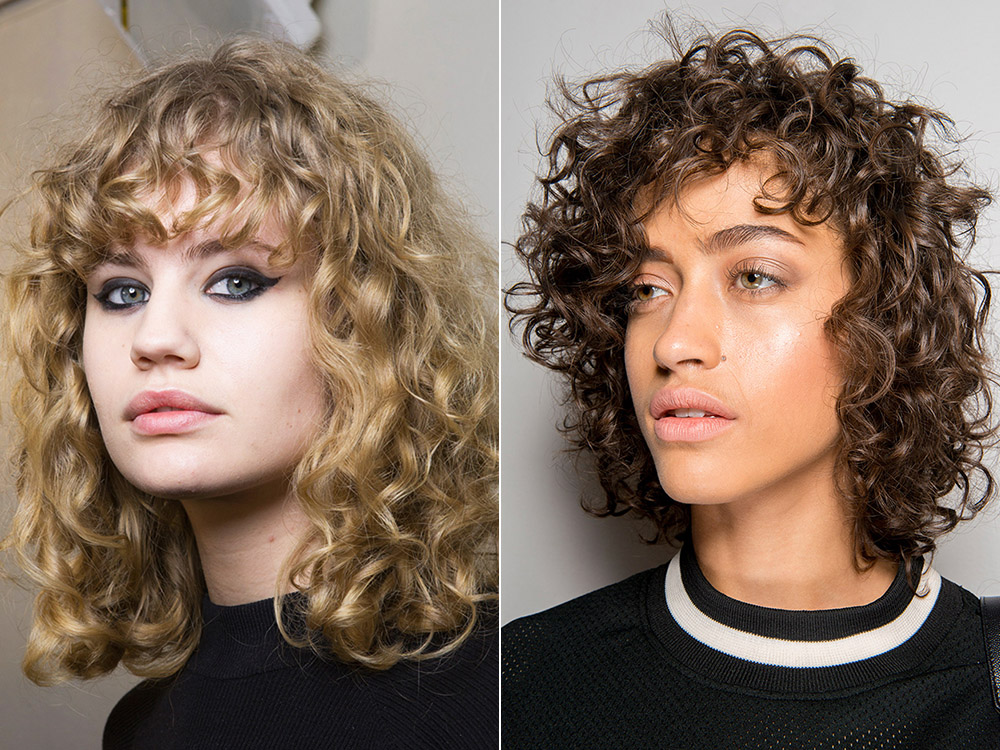 How to make a hairstyle: to get neat curls – curl to curl – use texturing tools. During drying, use only your fingers. In the final version you should succeed – perfect curls-springs.
Colored strands
And, the most discussed hairstyle at past shows was the image with bright colored locks of hair. The author of the hairstyle was the leading stylist Guido Palau, and the colored strands were not dyed, but were specially made by the famous colorist. You don't have to use the expensive services of a master at all, you can buy ready-made colored strands of hair – natural or artificial, or even use colored crayons.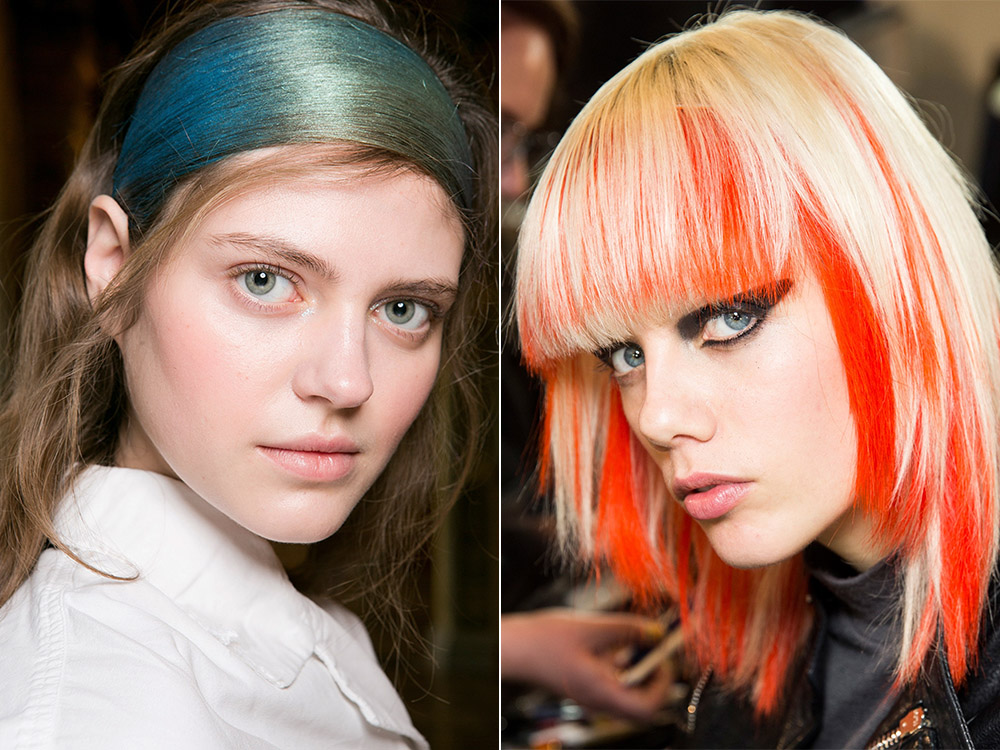 How to make a hairstyle: if you will use ready-made strands, it is better to choose those that are made of natural hair – so they will almost not differ from your own hair. Fix the locks of hair as close to the root zone as possible, covering with your hair. Or use colored crayons.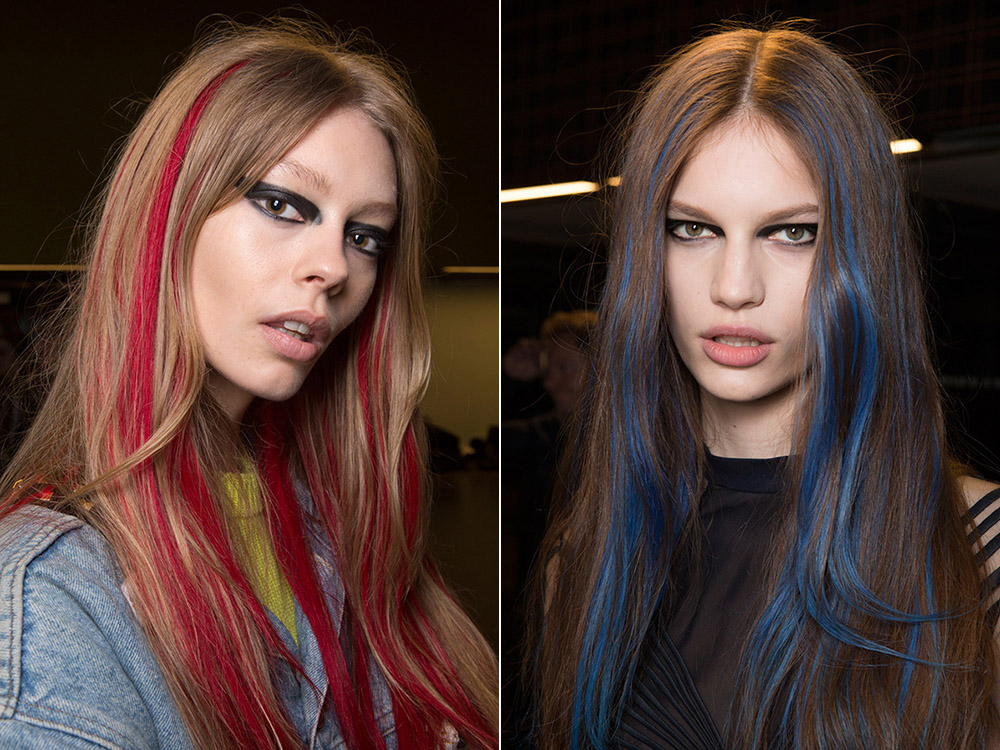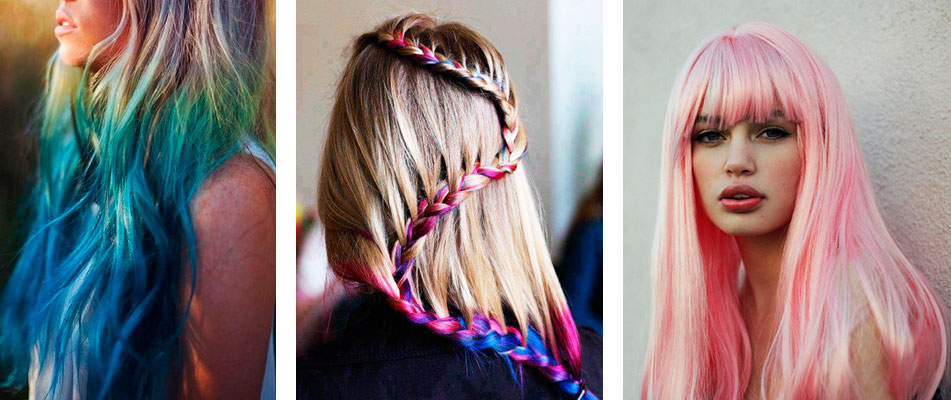 Be the most beautiful beauty! Good luck!
Similar articles
---