Content
---
---
Logomania versus minimalism – in the fall-winter 2017-2018 season, manicure is far from classical solutions. Although recently everything was different. Previously, during the fashion of French manicure and plain coatings, life was easier! Now fashion obliges to add a manicure of brightness and dynamism.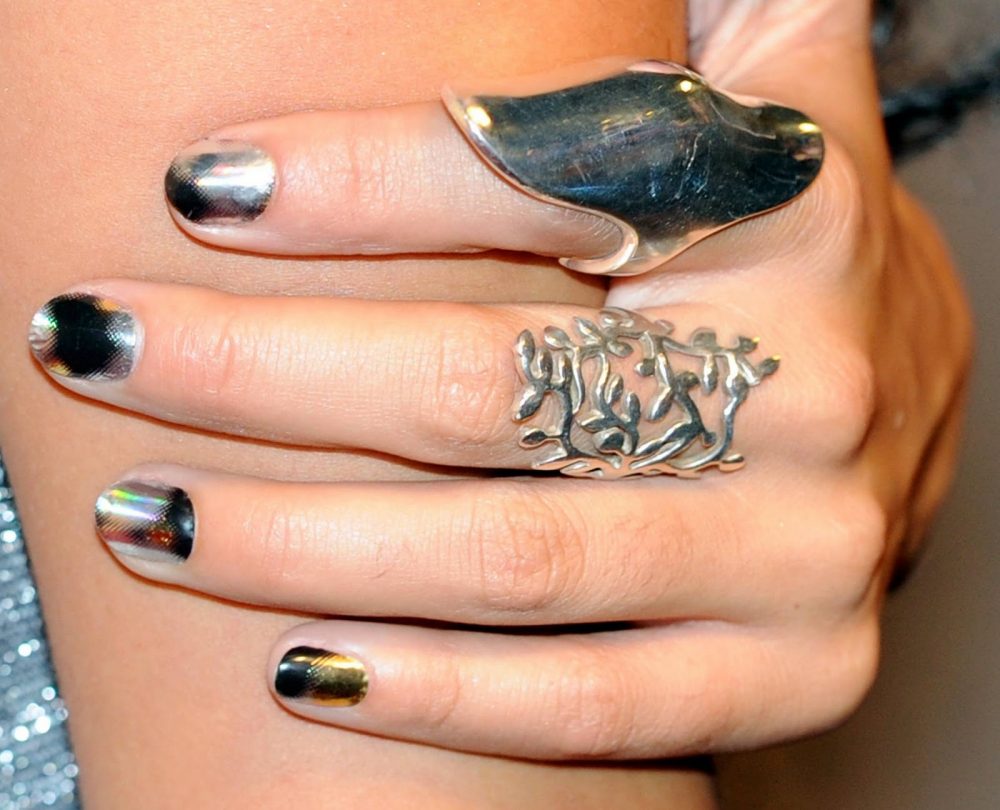 Regarding the shape and length of the nails, naturalness and maximum naturalness are welcome. The shape is oval or almond-shaped, a "soft square" is allowed if the nails are very short. Forget about unnaturally long nails. If you do acrylic or hard gel modeling, it should look like your nails.
Logos
The logo on bags or glasses is too simple, leading masters of nail art suggested a new trend at the shows – manicure with logos of famous brands.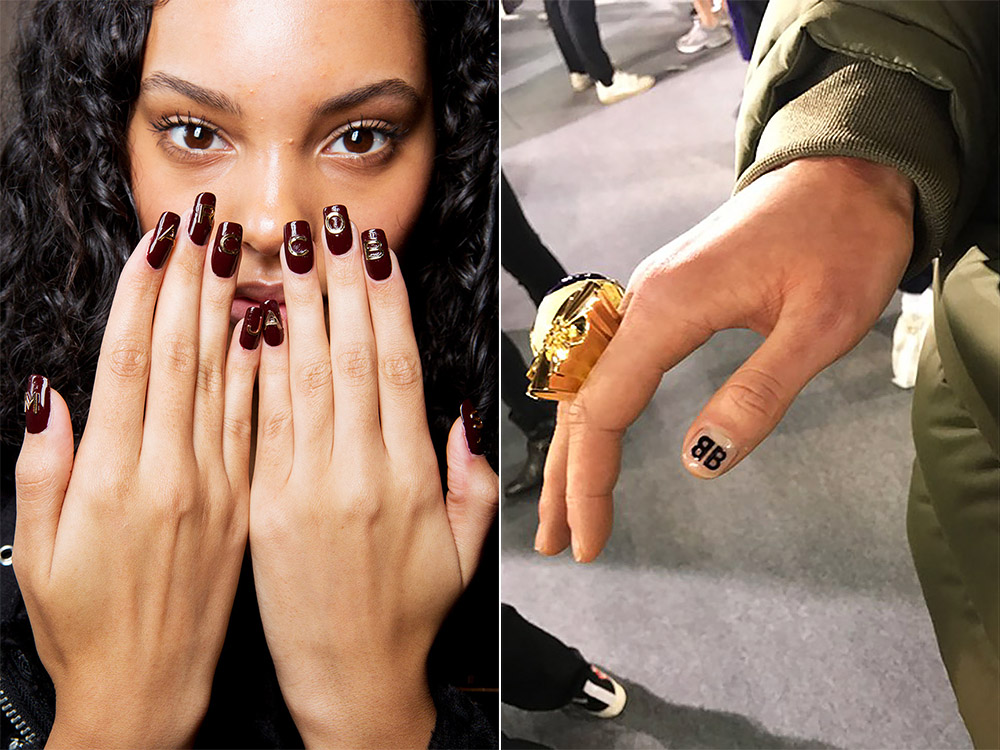 For example, Jin Sung, who regularly throws up fashion ideas in nail design, covered the nails of models with saturated varnish and marked the brand name as part of the Marc Jacobs fashion show at New York Fashion Week. This idea was immediately picked up by other masters working on backstage and Instagram bloggers. Thus, manicure with logos became the main hit of this fall.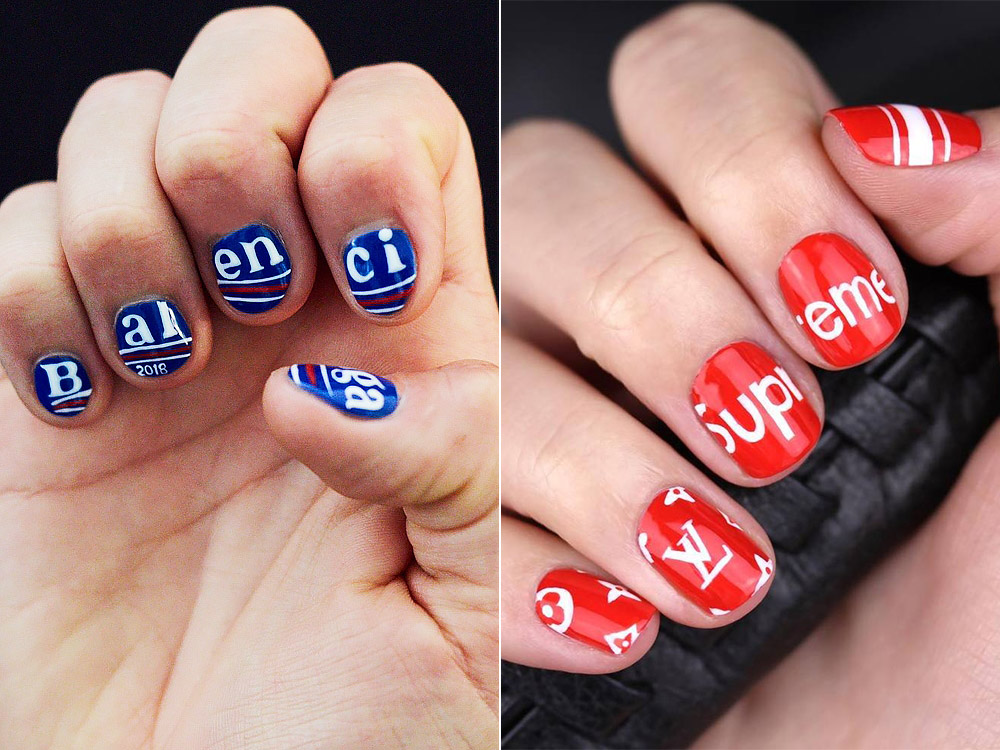 Minimalist manicure
Bright colors and catchy decor are not always the best way to attract attention to nails. Designers suggested learning how to express their vision of fashionable manicure with a little accent..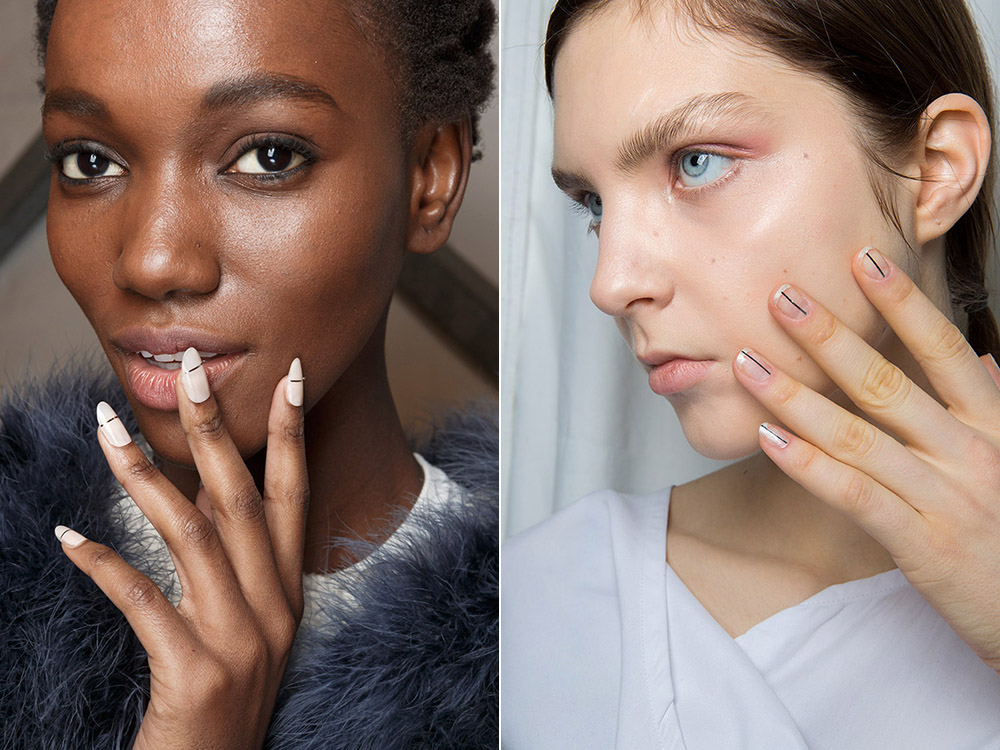 To do this, it is enough to cover the nails with light or transparent varnish and apply thin stripes or small circles.
Focus on forefinger
Multi-colored manicure with the allocation of one or two nails is also on the list of fashion trends in the autumn-winter season 2017-2018. Only if it used to be fashionable to single out the middle and ring fingers, now the emphasis has shifted to the index finger. It can be distinguished simply with a different color, decorated with glitter or painted.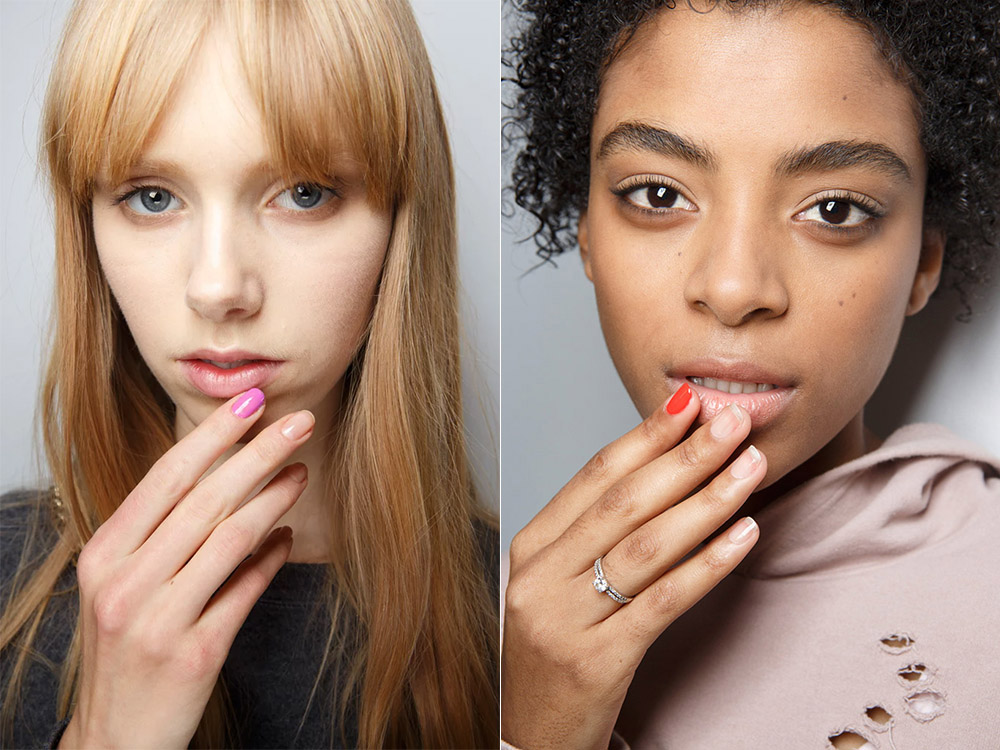 You can select any nail, depending on the result that you want to achieve. Or choose several shades of varnish and, alternating between them, paint your nails.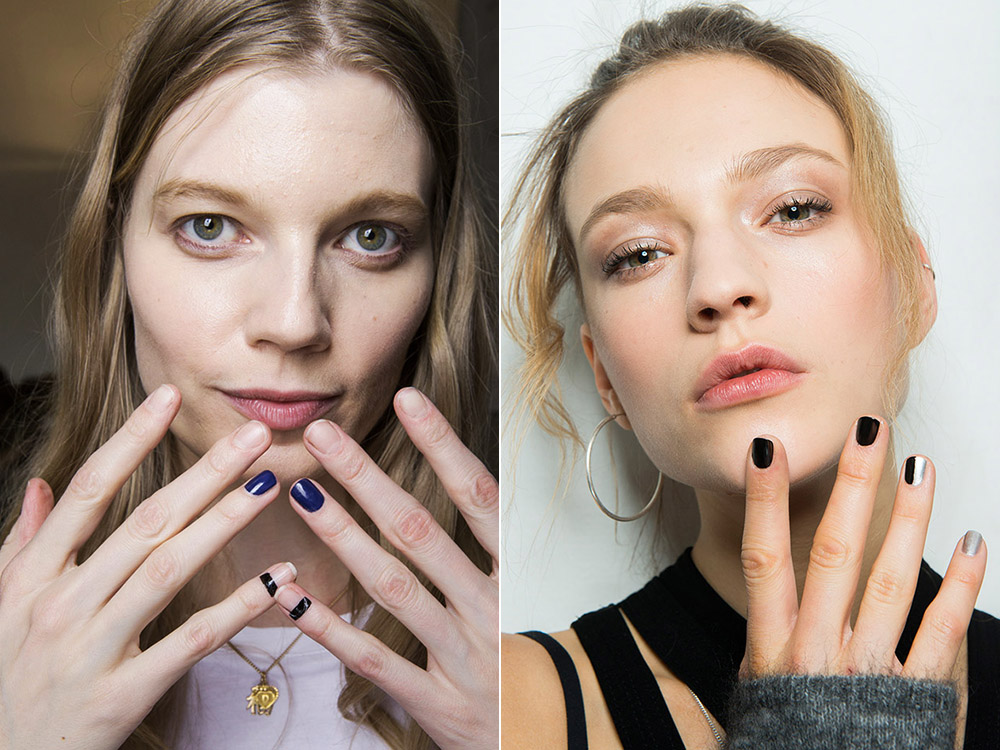 Black color
Black nail polish then disappears, then re-enters the top fashion trends. If earlier it was associated with Goths, rockers and glamorous divas, then in the fall-winter 2017-2018 season this is a hint of some aristocracy. Manicure can be perfectly black without compromise or in combination with glitter and painting.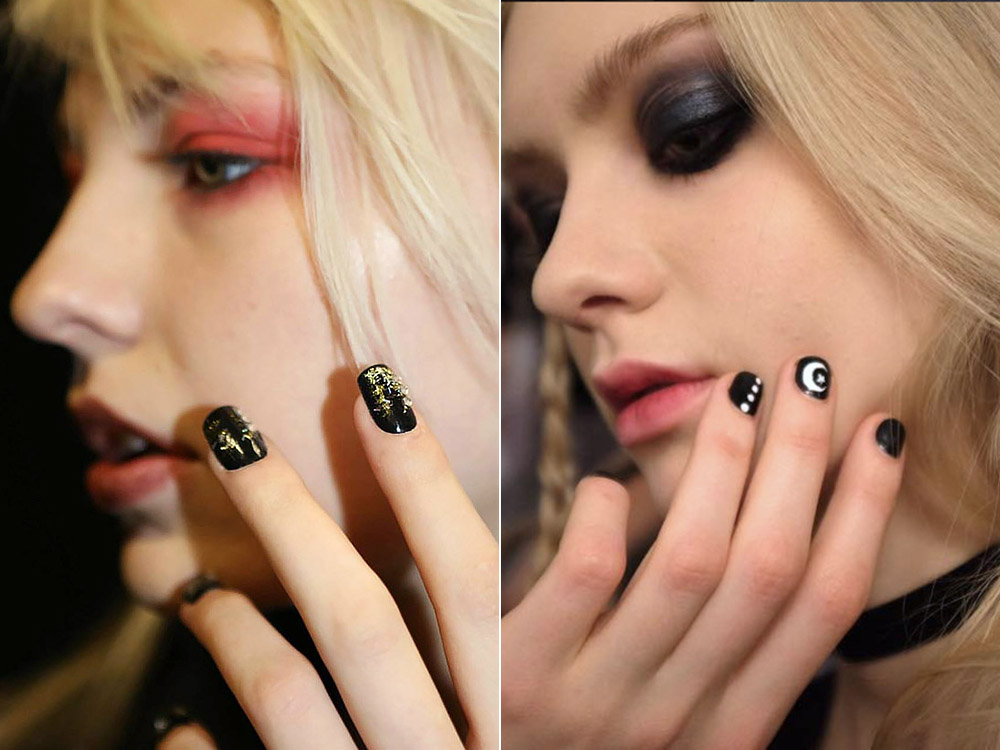 Gold
Metallic in shoes, clothes, makeup and, of course, in manicure. This fall you should shine to your fingertips. Just do not completely cover the nails with gold. Try to emphasize the cuticle with flickering glitter or make a manicure in a golden-nude scale.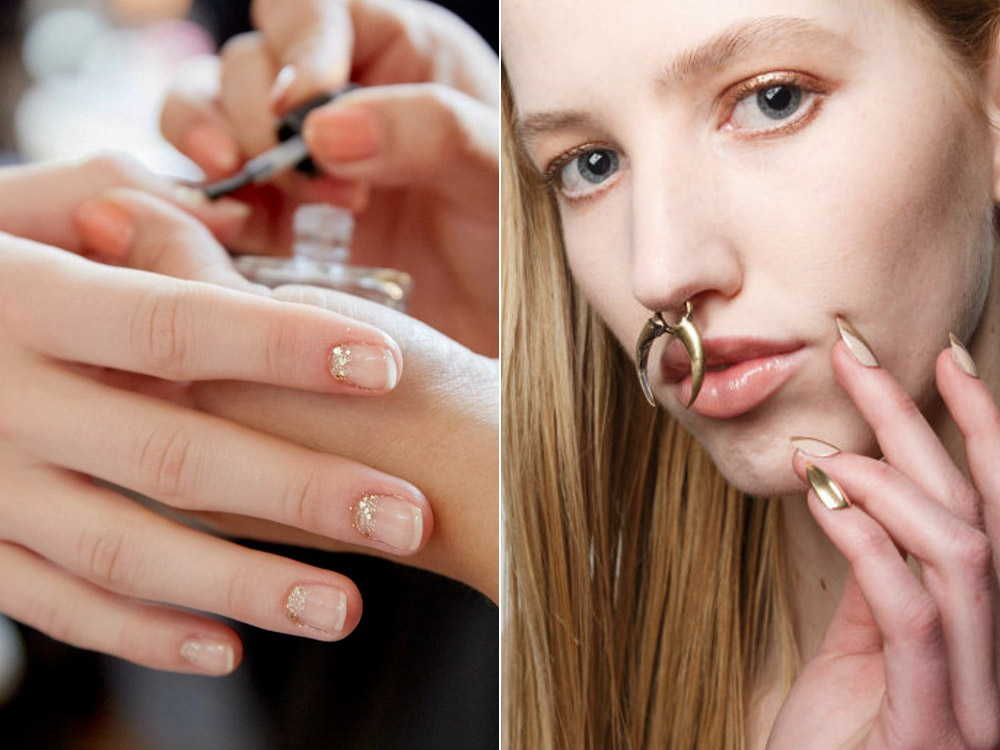 Creative manicure
Not a single season can do without creativity. Super bright shades fade into the background, masters of the nail industry shock with fashionable ultra long nails, on which chains and other decor are suspended. You will not name a practical manicure, but for special cases – why not!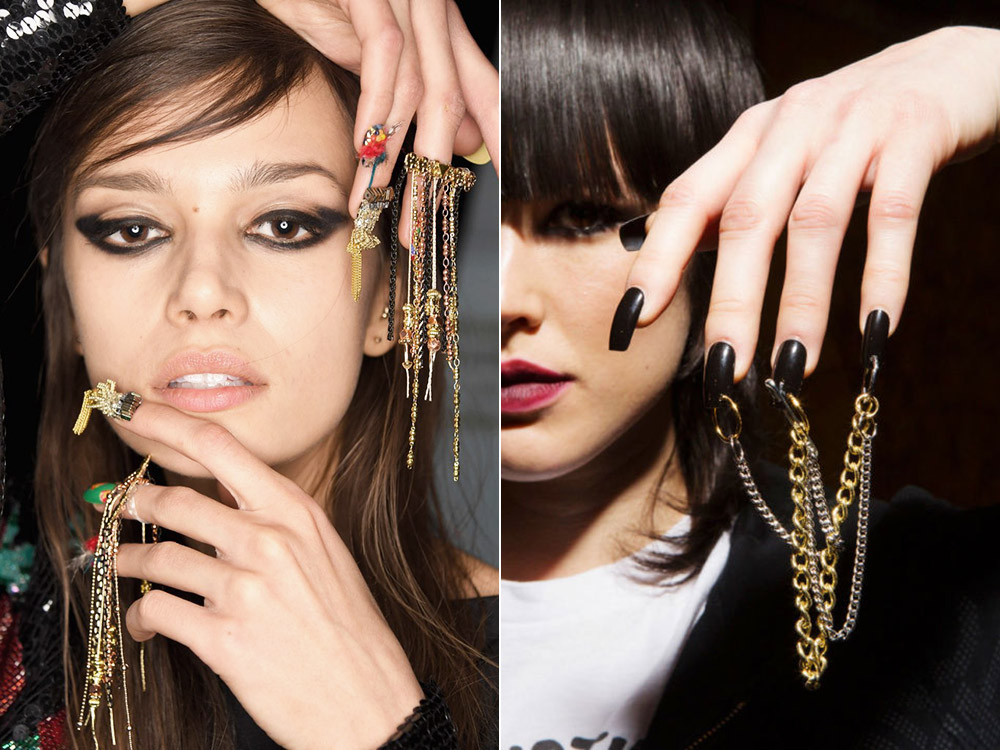 New French manicure
Although French manicure is not so popular, but he managed to become a classic. In addition, masters of the nail industry are constantly working on design, coming up with new options for a "smile". In the fall-winter 2017-2018 season, they abandoned unusual shapes, the "smile" remains a classic shape, but wider, right down to the middle of the nail plate.
Red varnish
One of the brightest representatives of timeless classics is red nail polish. A manicure that will never go out of style. Variations on just one shade of classic red do not end there – ripe cherries, burgundy, fuchsia, berry colors do not intend to yield to competitors.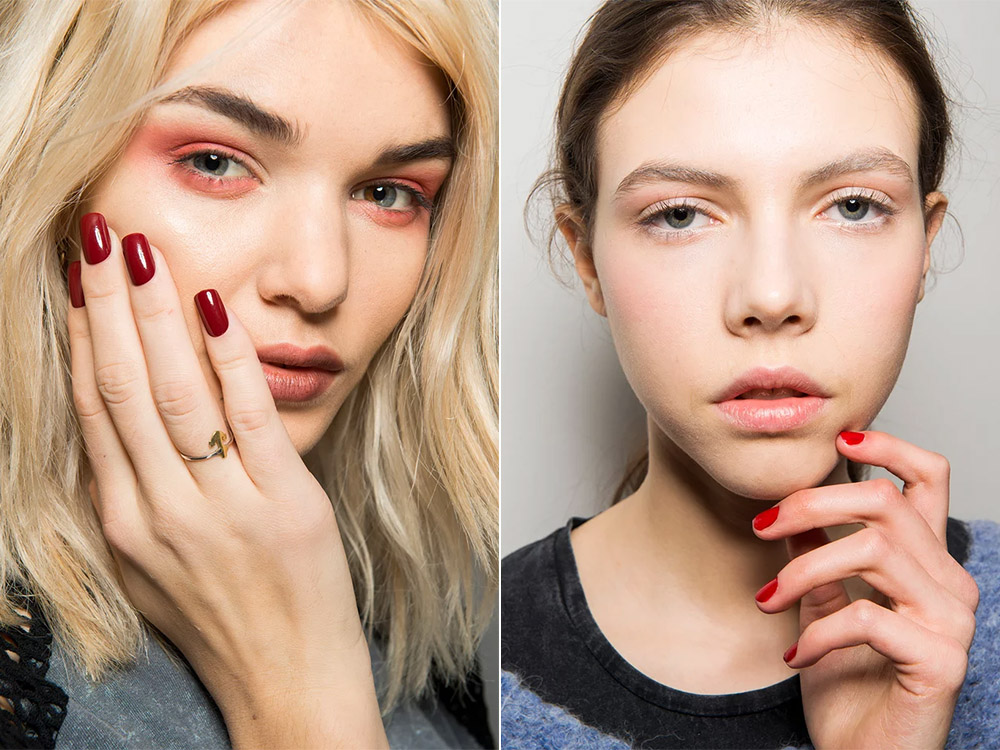 Muted shades
Although the cold season by default gives an advantage to dark cold colors, the fall-winter of 2017-2018 will simply be filled with gray, dramatic blacks, smoky-swampy, muted blue and green colors. It's all about the popularity of the Gothic style, as well as gray tones in business fashion. Therefore, you should add more asphalt gray, black, olive, grayish green, purple shades to your makeup bag..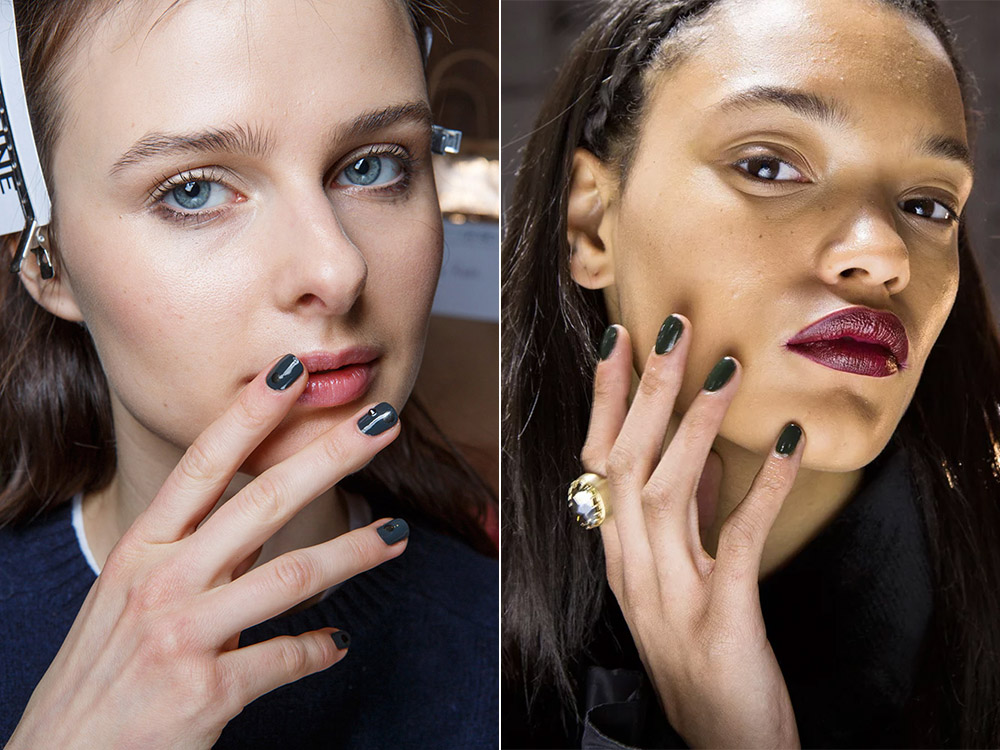 Nude manicure
As in makeup and in manicure, delicate shades are still in fashion. Now nude is replacing classics like French manicure. A modest, at first glance unremarkable nude manicure is actually much more diverse than you might imagine. There are milky tones, both transparent and more "dense", "thick" cream, natural shades with a pinkish tint, the color of coffee with milk, all kinds of skin and powder shades.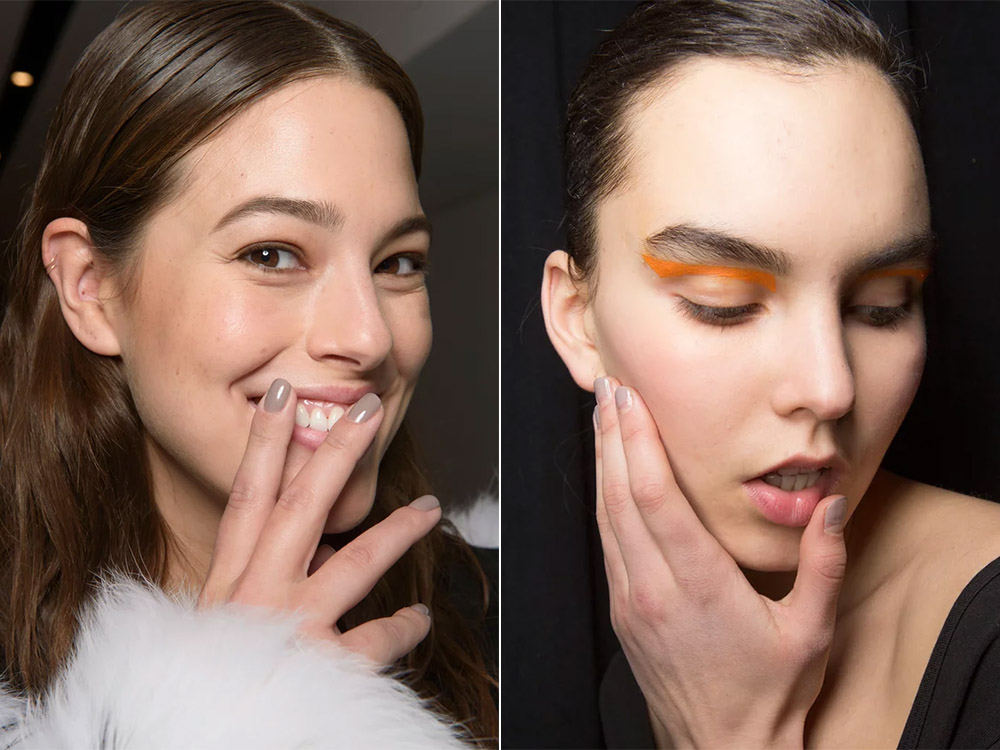 These were the top 10 trends in manicure this season. A processed cuticle and high-quality varnish is your minimum program for the coming fall. However, if this is too boring for you, try the manicure with logos that is fashionable in the autumn-winter season 2017-2018 or just cover your nails with black varnish – clearly and clearly – it is always fashionable.
Be the most fashionable beauty! Good luck!
Similar articles
---