Content
---
---
Nail decoration in the fall-winter 2016-2017 season becomes mandatory, therefore, fashionable manicure is far from classical solutions.
Although recently everything was different. Previously, during the time of the frenetic fashion for French manicure and plain coatings, life was easier. There was no need to bother with combinations of colors and come up with original patterns – the neat shape of the nails and high-quality varnish made you a nail art guru. Now the fashion obliges to add a manicure of brightness and dynamism.
Updated manicure french
Of course, you can use the usual white and pink varnishes, but not as a duet familiar to everyone. For example, for the base, use saturated colors, on which the white line will look much more interesting. Also trending are graphic prints instead of the classic "smile line": triangles, broken lines, a combination of the white edge of the nail and a thin white strip in the center of the nail plate, duplication of the "smile line" with two dark varnishes.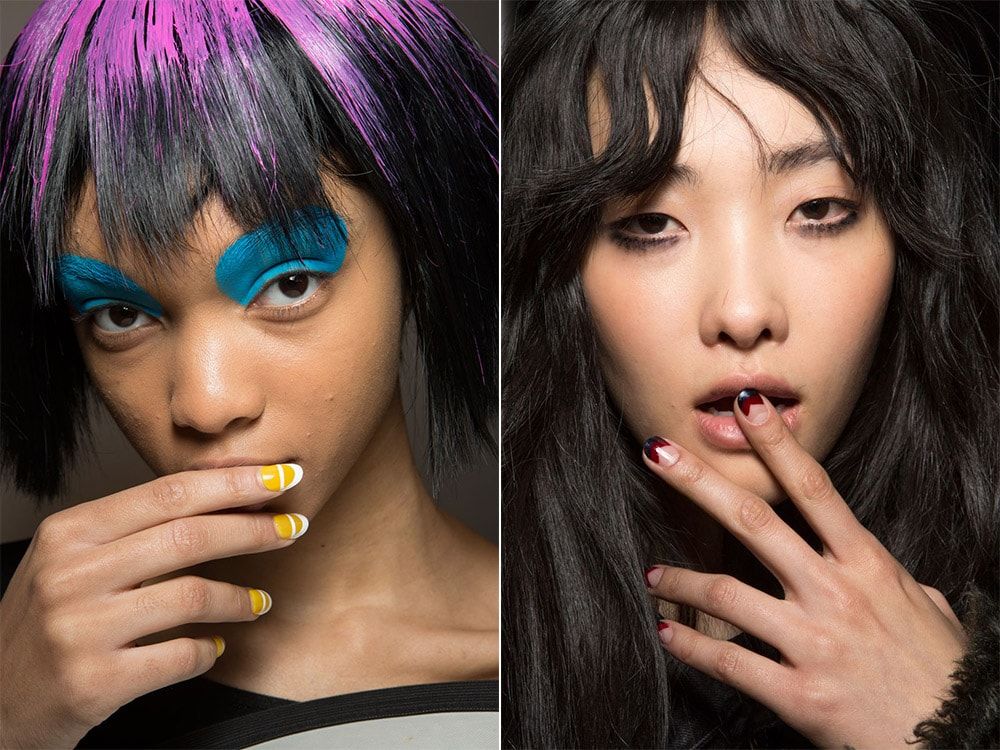 Matte finish
Some designers consider gloss to be too utilitarian, therefore they go to the side of muffled beauty. Matte varnishes in rich saturated shades are ideal for rigorous business looks. Although, in combination with a graphic print or shiny curls, they can interestingly express themselves as part of an everyday look.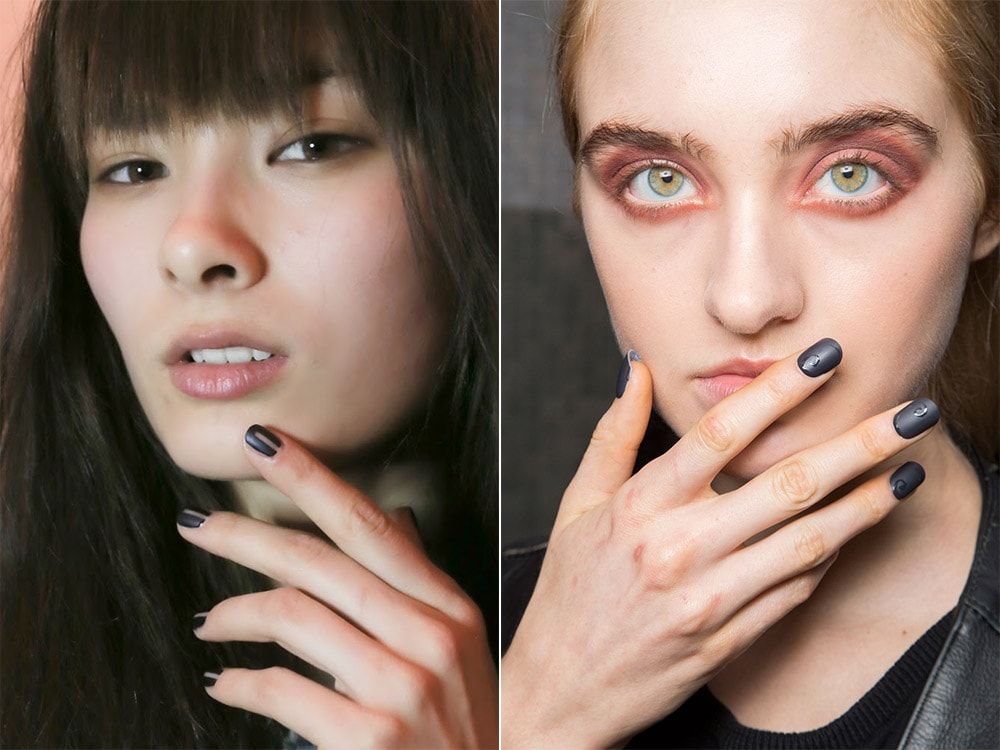 Juicy Ombre
This trend in the autumn-winter season 2016-2017 is ineradicable: hairstyles, clothes, makeup, and now manicure. And only you choose which colors to use. On the catwalks, an ombre of any tonalities was presented: from a cheerful orange, to power gray and brown-milk shades.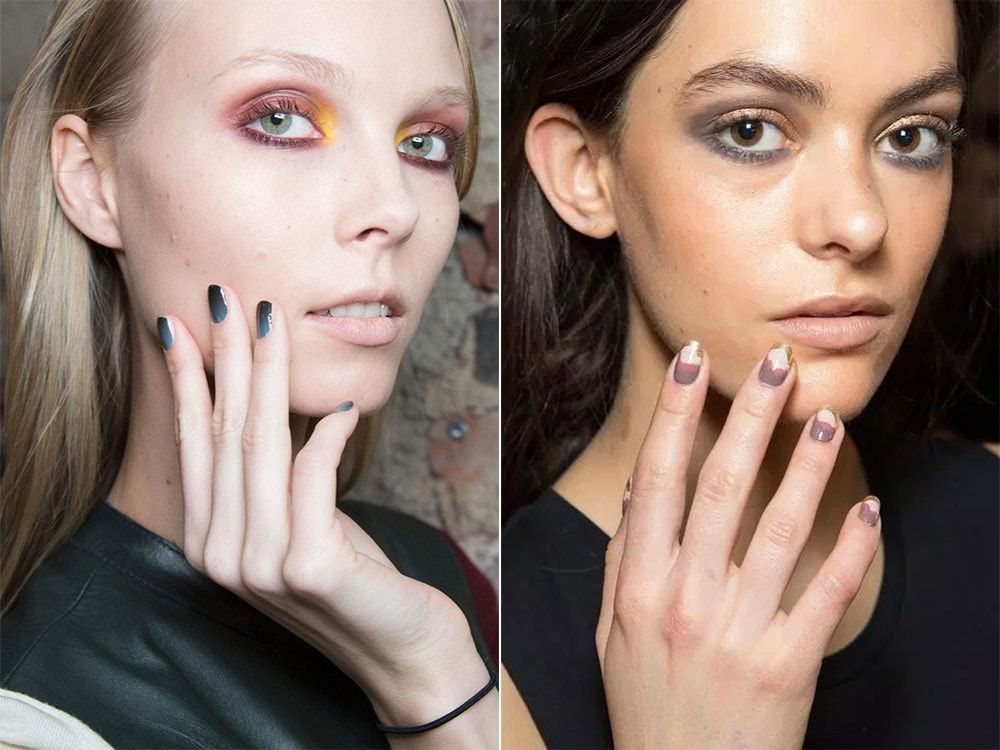 Negative space
The meaning of such a cosmic manicure in an arbitrary original combination of geometric lines and shapes, with which the nail is divided into sections.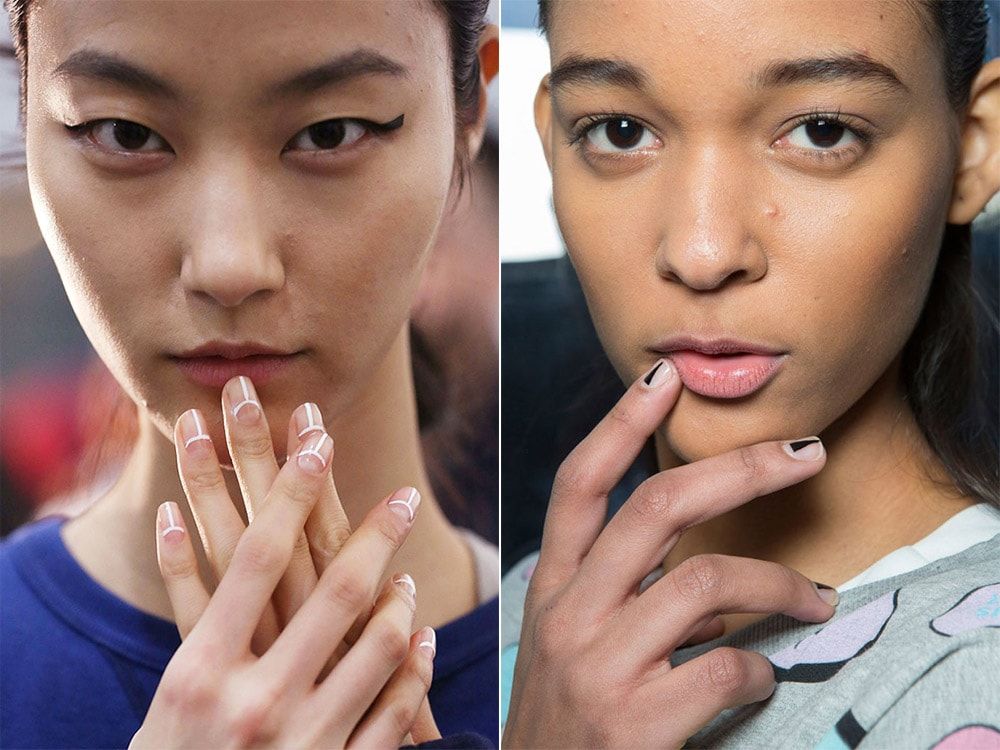 While filling these sections with color, both color blocking and a combination of dark and transparent varnishes are welcomed. Some successfully beat even black and white negative space.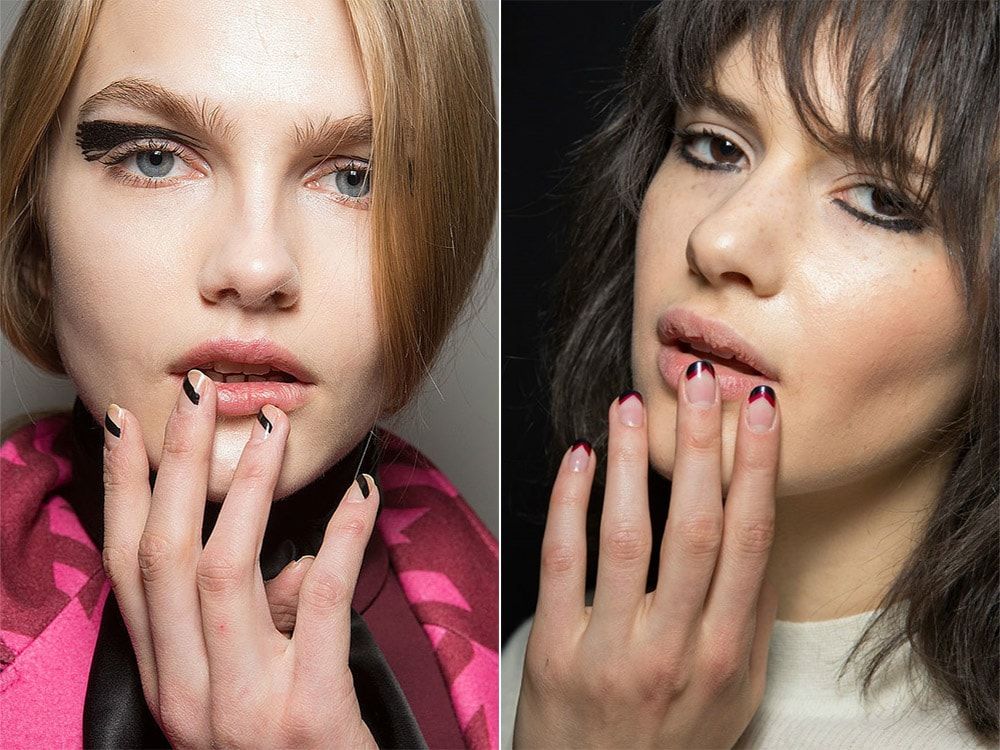 Expressive minimalism
Flashy colors or sharp changes in textures – not the best way to attract attention to the nails. Designers have proposed learning how to express their vision of the world with two or three discreet colors and a minimum of decorations.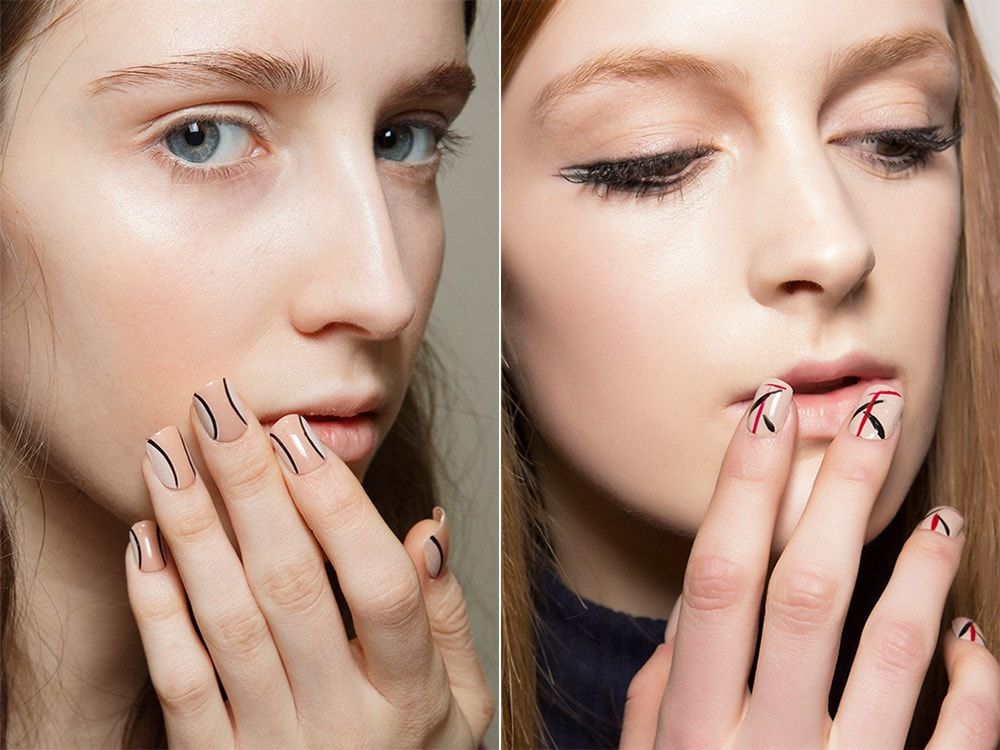 Sharp, clear and creative – what will be fashionable this season.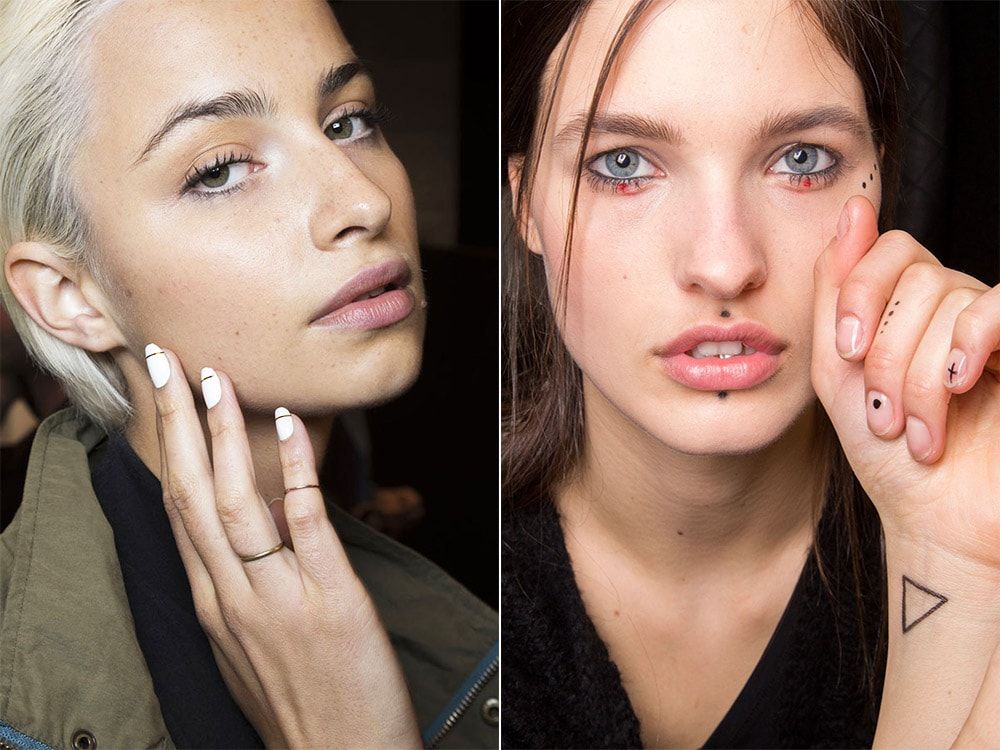 New red
Although this color is considered a classic of nail art, in the fall-winter 2016-2017 season it is experiencing a new birth. Juicy wine shades, cheerful coral, alluring scarlet offer to wear on short nails (3-6 mm), challenging the established rules of the genre.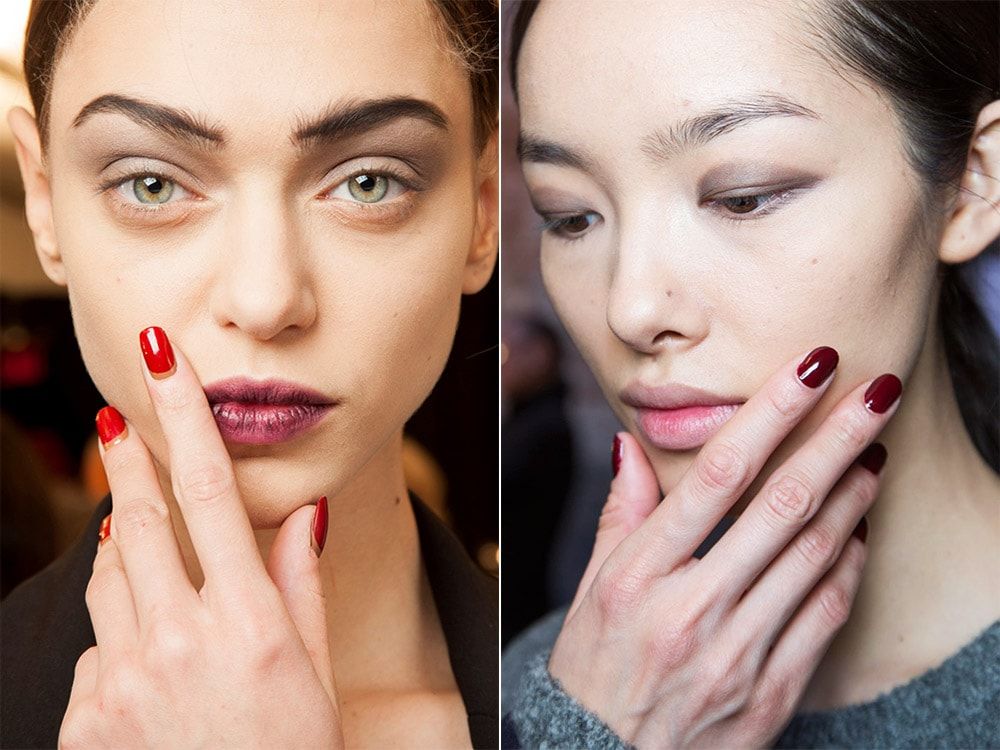 Dramatic shades
Although the cold season by default gives an advantage to dark cold colors, the fall-winter of 2016-2017 will simply be full of gray, dramatic blacks, smoky-swampy, muted blue and green colors. It's all about the popularity of the Gothic style, as well as gray tones in business fashion. A manicure matches the trends, because you should add more asphalt gray, black, olive, grayish green, purple to the makeup bag.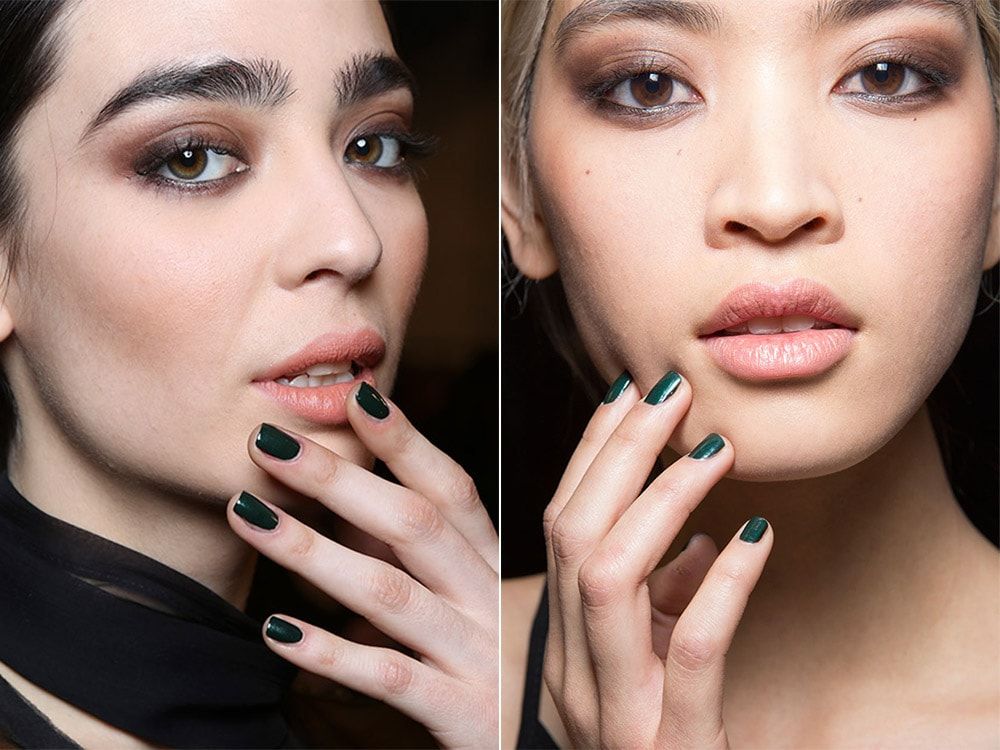 Sky color manicure
Although post-Soviet men have blue shadows and varnishes cause a nervous shiver, a fashionable manicure 2016-2017 is impossible without the whole palette of blue. Makeup artists and designers noted that turquoise, blue, azure, deep blue shades make the nails visually longer and neater, therefore this trend is firmly fixed on the catwalks. Decide for yourself how to relate to blue varnishes, most importantly, do not forget to apply them over a transparent base in order to avoid the appearance of yellow spots on the nail plate.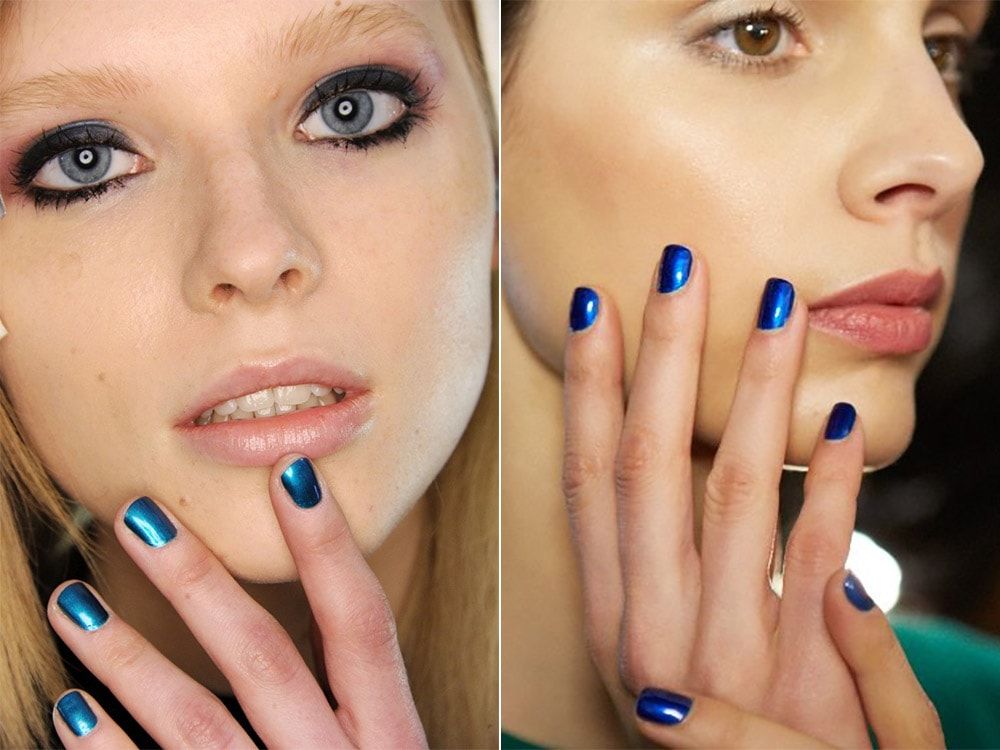 Fashionable manicure for autumn-winter 2016-2017 is very diverse, both newcomers and sophisticated nail art gurus will find suitable trends. The main thing is to ensure proper care for your hands so that the autumn-winter goes without problems, and you can surprise others with a delightful manicure.