Glitter and bright eyeshadows, rich blush and an abundance of gold, curls, these are the main trends that come back to us this spring.
Bright accents
Francois Nars, creating makeup for Mark Jacobs, remembered the images of Boy George. For such an image, use bright eyeshadows. Do not be afraid to experiment.!
Hairstyles – 2017: Ponytail
"They are bold and relaxed," – A fashionable hairstyle, a low tail, which was decorated with bright neon elastic bands with brand logos. Other attributes of fashion trends in the style of 1980, were a baseball cap, and makeup with very rich blush.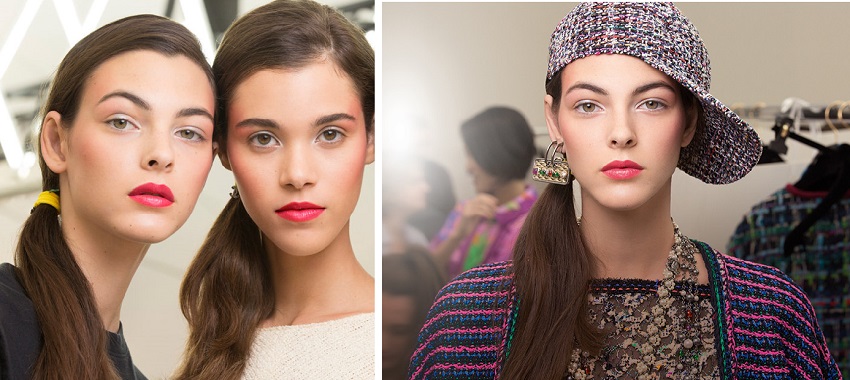 Fashion Trend: Lips & Cheeks
"Yes, we looked for inspiration in the 1980s," admitted Lincy Alexander, author of Kenzo. – But the make-up turned out to be modern. There's no sign of retro! "
Lincey applied red lipstick not only to her lips, but also to her cheekbones and eyelids..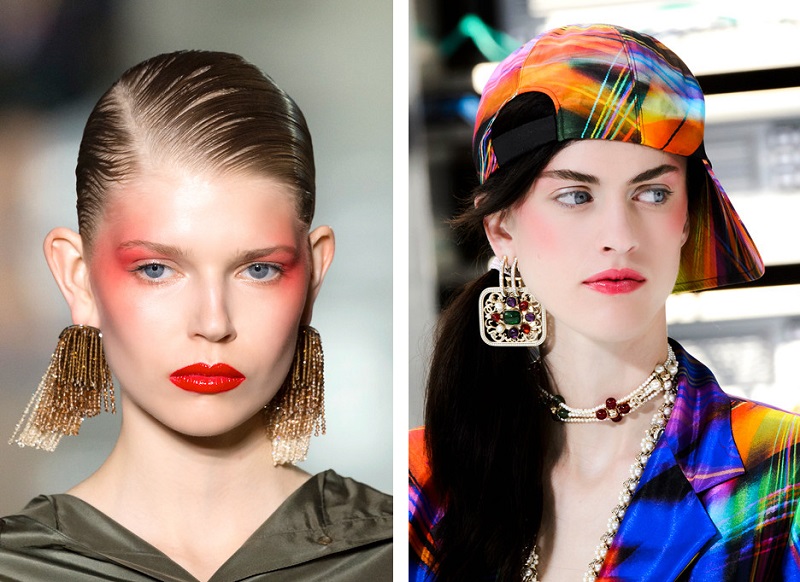 Hairstyles: smooth hair
At fashion shows from Givenchy, Alexander McQueen, Balmain, Mugler, hairdressers stylists emphasized smooth shiny hair. "Texture" is the main trend of the season. The effect of wet locks is in fashion. Hair should be smooth, glossy and look almost artificial, "explained the essence of the new trend to hair guru Eugene Suleiman.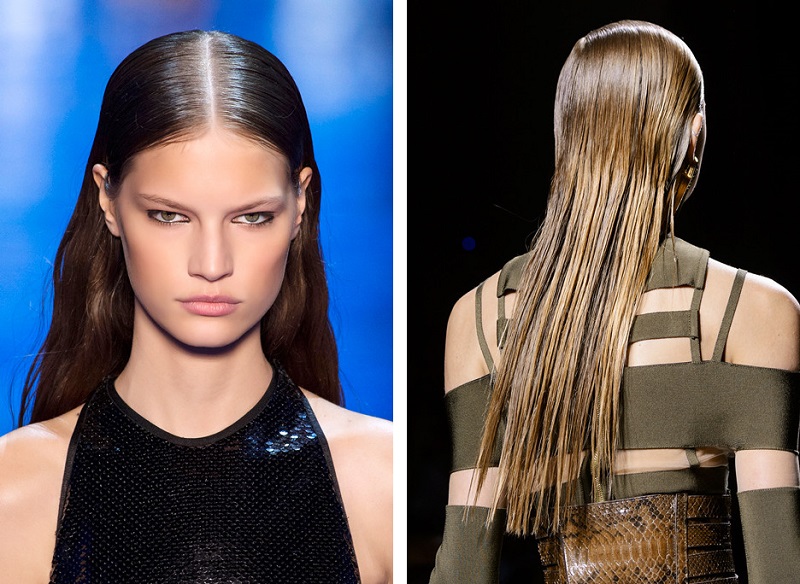 Fashion braids
The fashion trend of spring is a bunch of hair and braids. Its author Guido Palau modestly remarked: "The hairstyle is imperfect. I tried to make the models look just like the girls from the neighboring yard. They can make such a bundle of hair themselves ".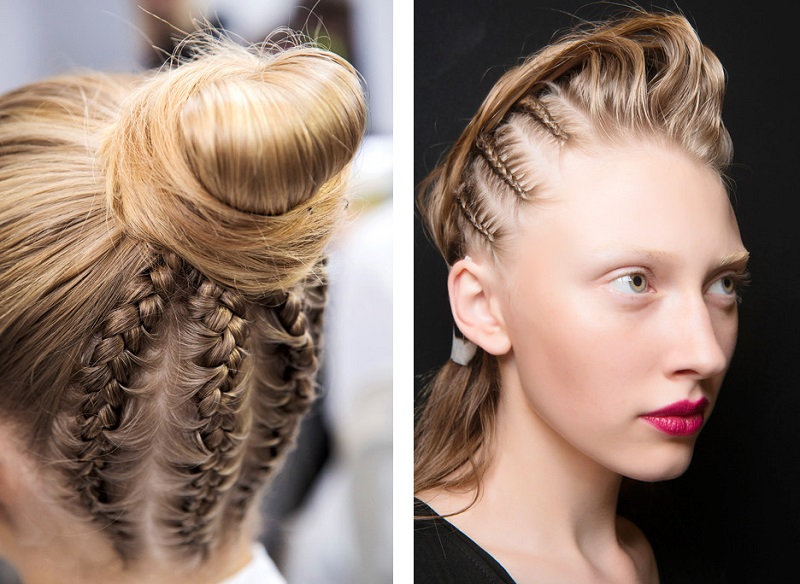 Precious metals and glitters
"This season, everyone was literally obsessed with metal effects: golden smoky eyes, rainbow sequins, flickering pigments," said Val Garland behind the scenes of the Julien Macdonald show.
Eccentricity striking over the edge – absolutely in the spirit of the 1980s!

 curls
Texturing spray, hair dryer, volume mousse, hair curlers and do not use a comb. shake the hair between the palms to make them more magnificent. And throw it on one side – the fashionable hairstyle is ready!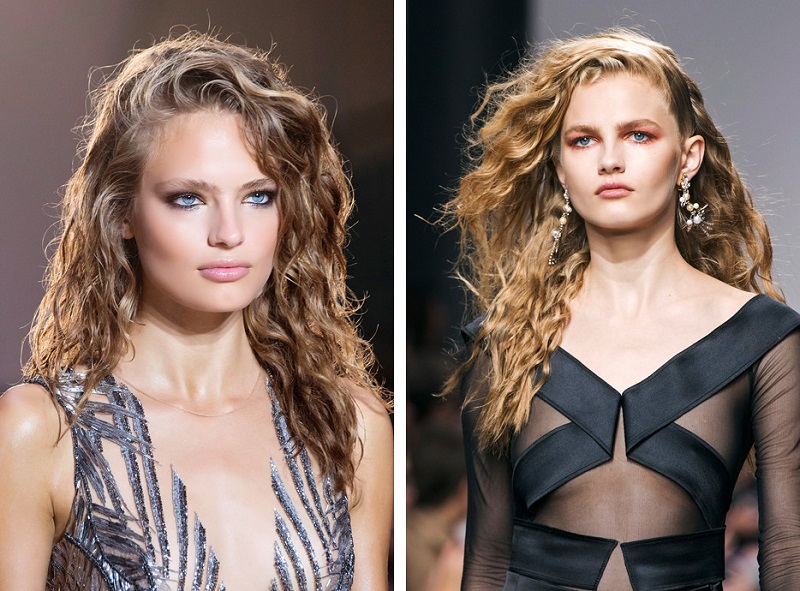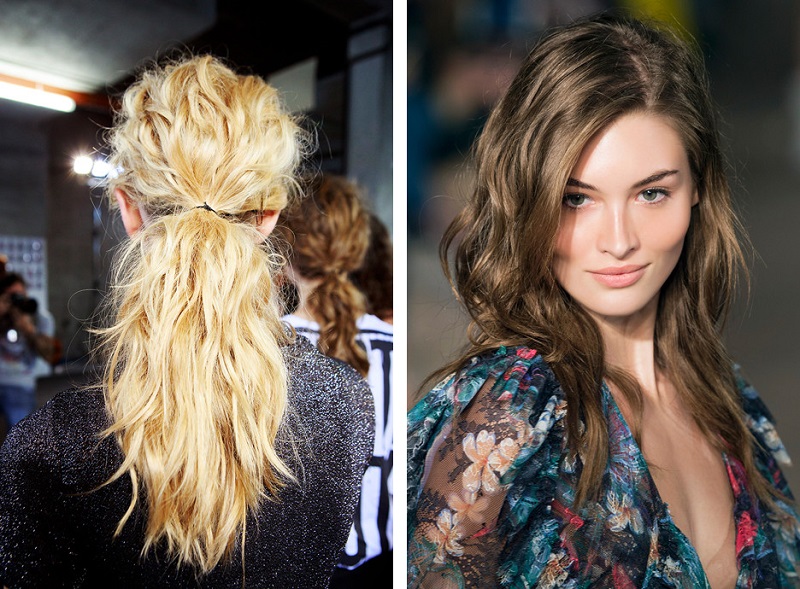 Be the most fashionable beauty! Good luck!