Content
---
---
Fashion trends in the makeup of the fall-winter 2017-2018 season. Makeup artists said yes to the emphasis on eyes and bright lips. This fall, we will need cherry-colored lipsticks, rich eye shadows in bright colors and lots, lots of silver.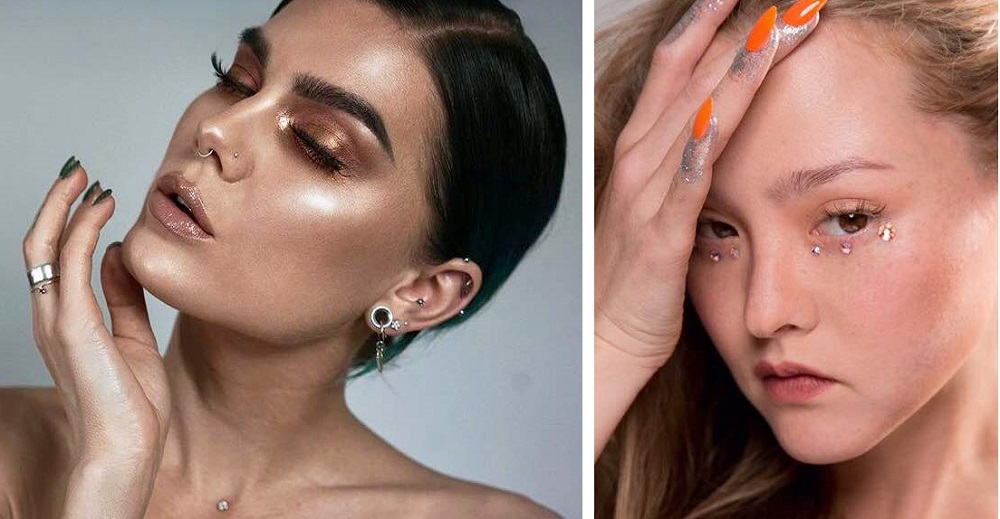 We have chosen 10 main techniques in makeup to tell you about them, and most importantly – to show how to repeat all this in real life..
Trend # 1 – Makeup – No makeup
Natural glow of the skin is a fashion trend of the fall – winter season. Natural eyebrows are also trending..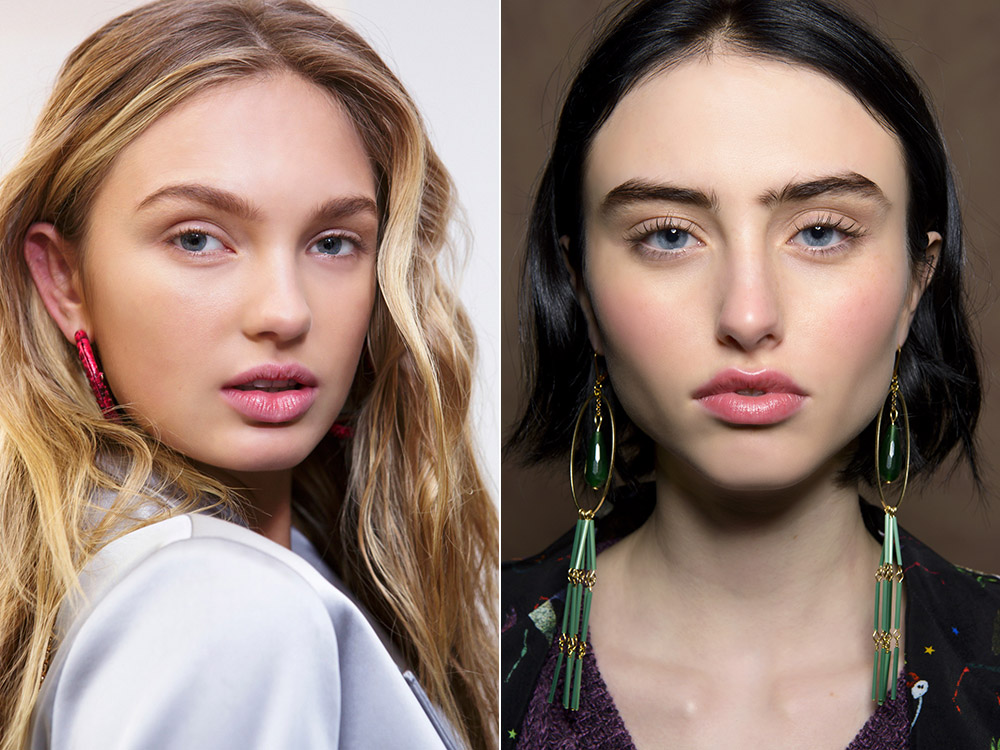 Some make-up artists even call us to abandon tonal products if you have perfect skin.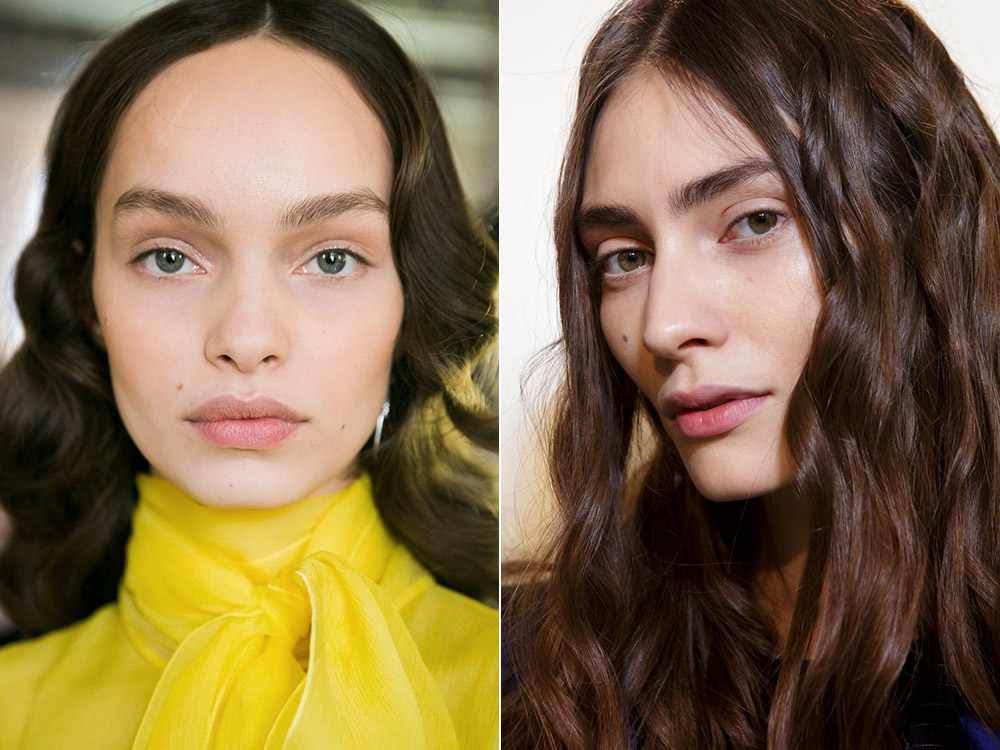 How to make up: a good moisturizer, a transparent lip balm and a little highlighter – your beauty minimum for this fall.
# 2 – brown eye shadow
If last year the brown palette of shadows was represented by bronze and copper shades, then in the fall-winter 2017-2018 season, the brown color will be translucent.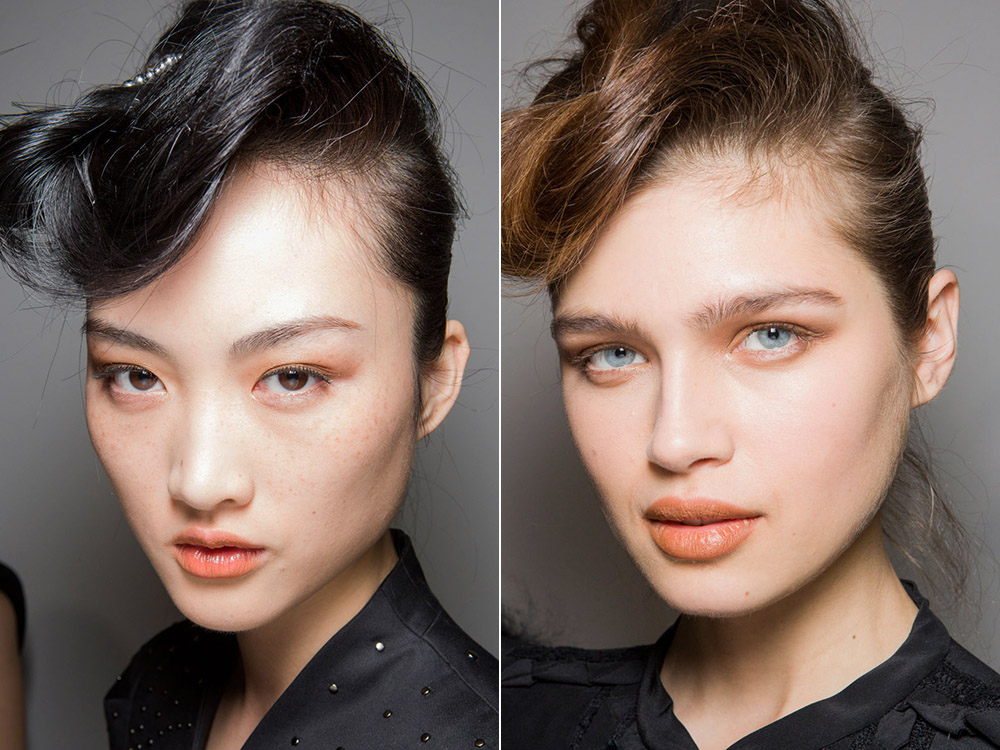 How to do this makeup: Apply some brown eyeshadow with a matte texture to the eyelid.
Remember that the main feature of this makeup is the lack of clear lines.
Trend # 3 – pink makeup
The main news is pink in the list of fashion trends in fall-winter 2017-2018 makeup. There should be at least two pink accents: for example, eye shadow and pink blush or translucent lips and soft pink smoky eyes.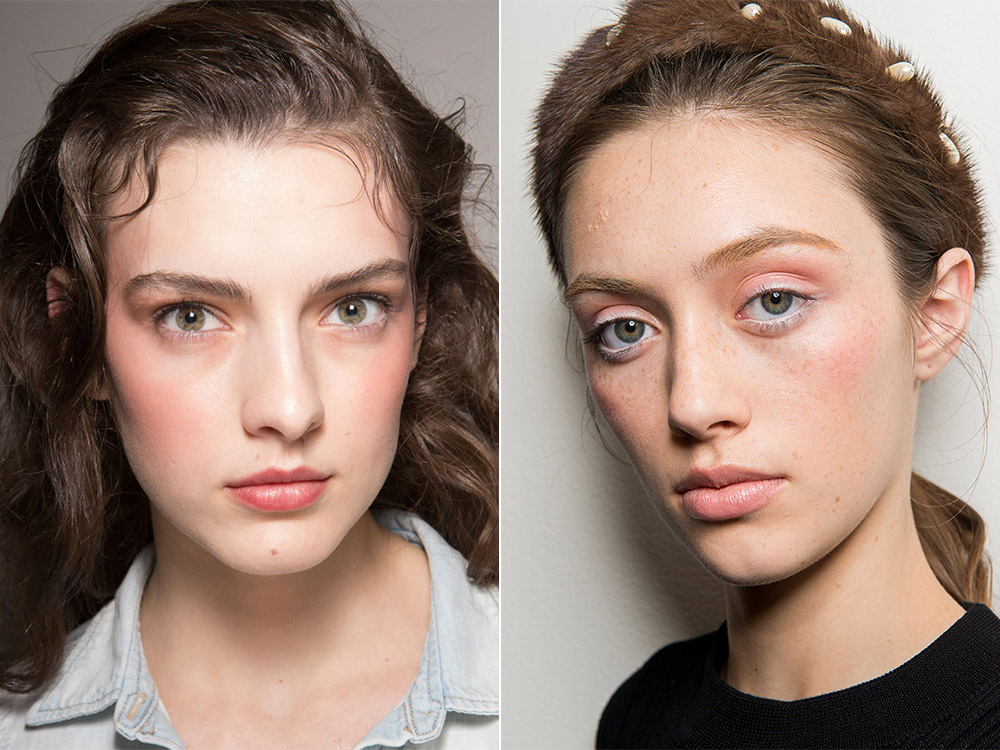 Tip – if you don't have pink eyeshadows, you can use your blush.
Trend # 4 – Cherry Lips
Makeup with cherry lipstick is also on the list of fashion trends for the fall-winter 2017-2018 season. The texture of the lipstick can also be any: matte, glossy, with small sparkles..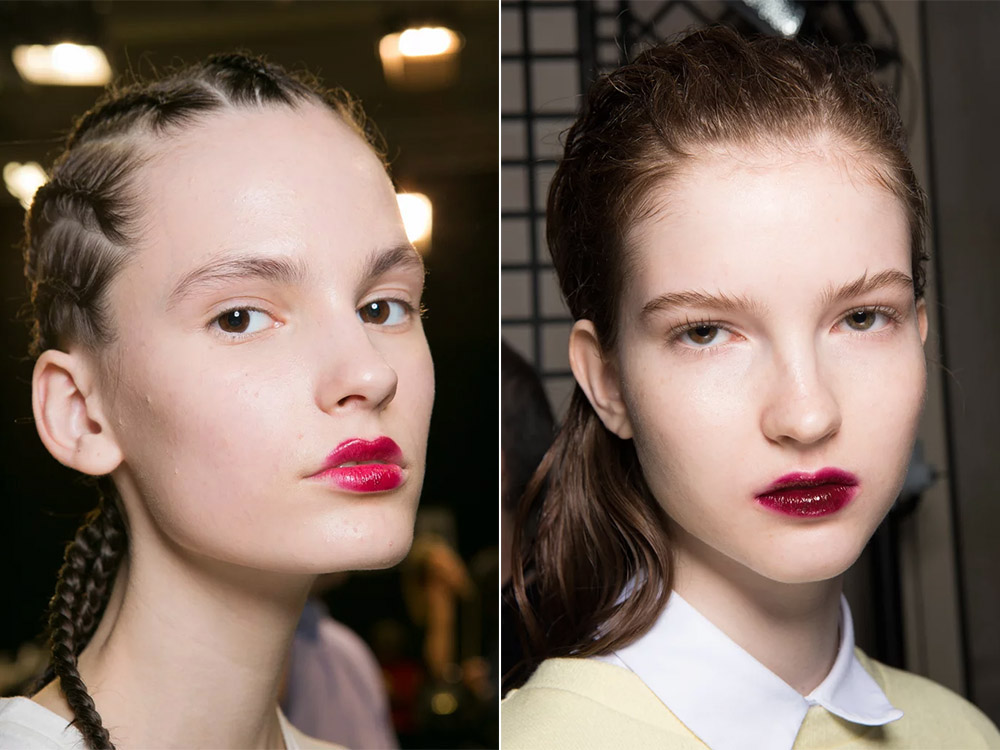 The contour of the lips should not be clear, but slightly blurry, as after kisses.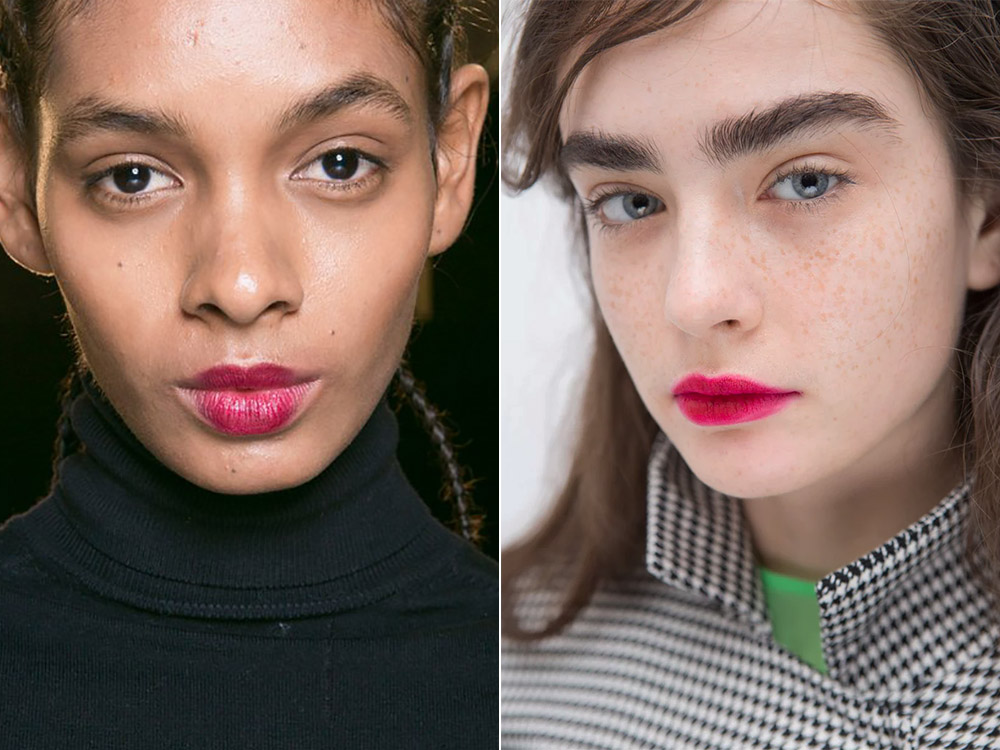 How to make up: remember, no lip liner, your lipstick should be slightly blurry. And to make the lips look more voluminous and juicy, apply a little transparent lip gloss on the middle of the lips.
Trend # 5 – eyeliner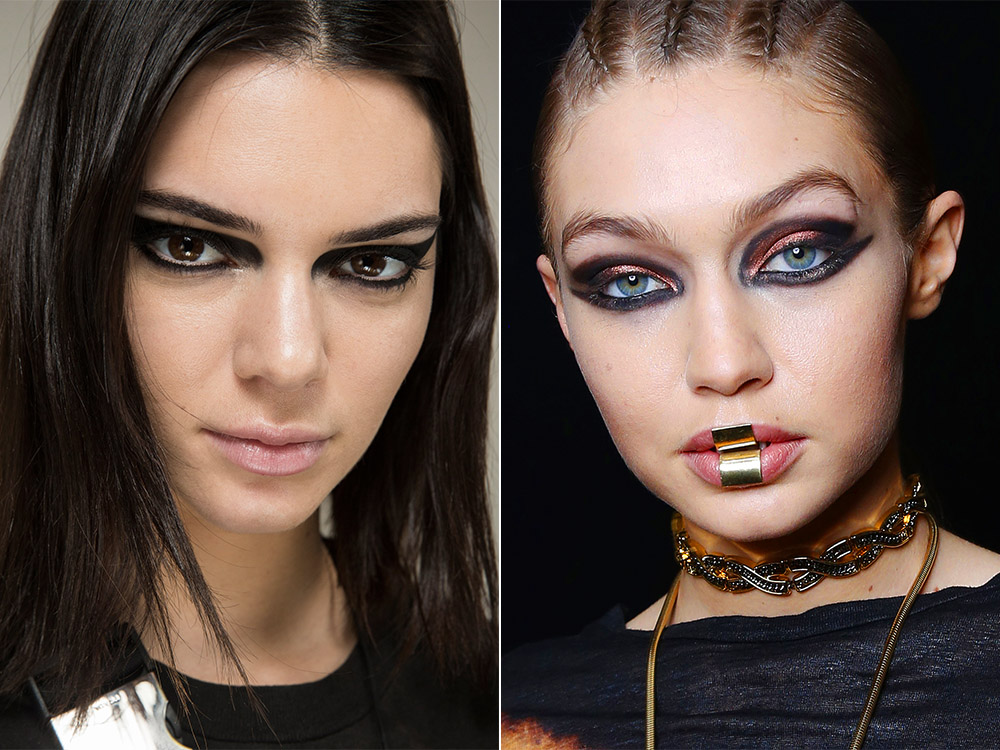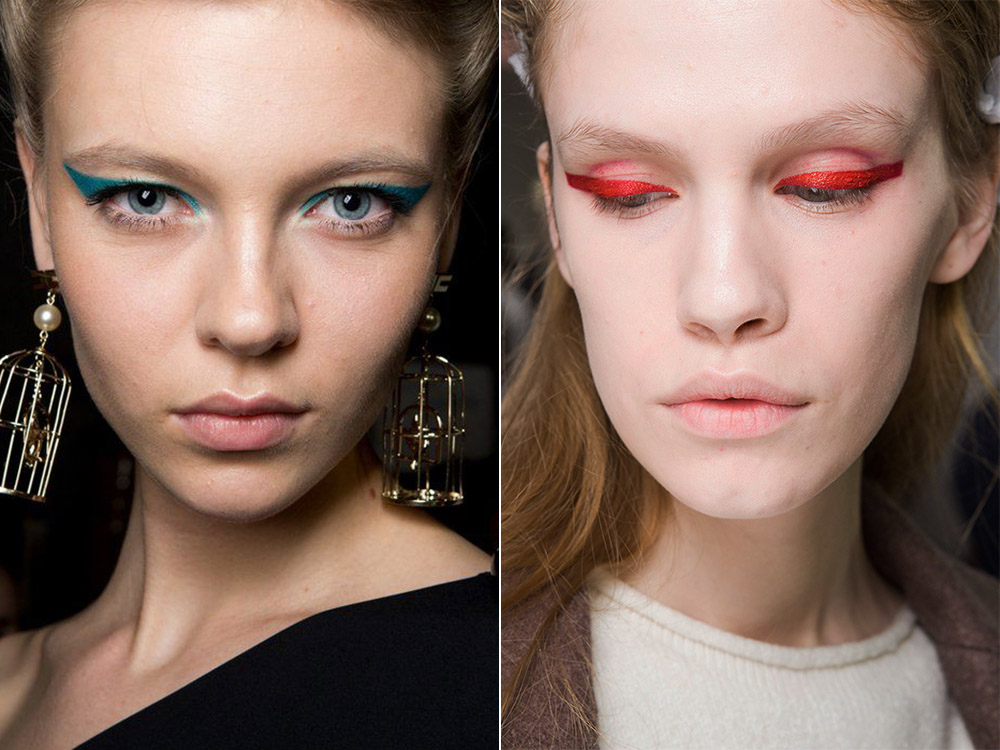 How to make up:  draw a line along the eyelashes with black eye shadow or use eyeliner. Draw a thick line – there should be a lot of black in this season!
Trend # 6 – Freckles
Freckles returned to fashion this spring, and now the "kiss of the sun" has finally settled down in the list of fashionable beauty trends.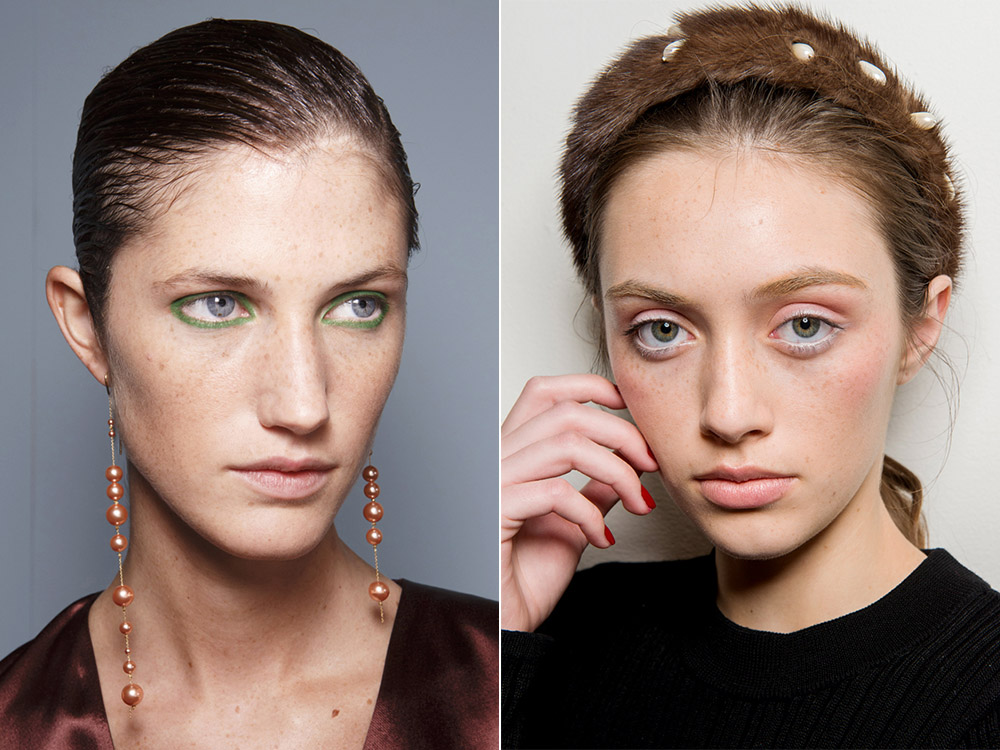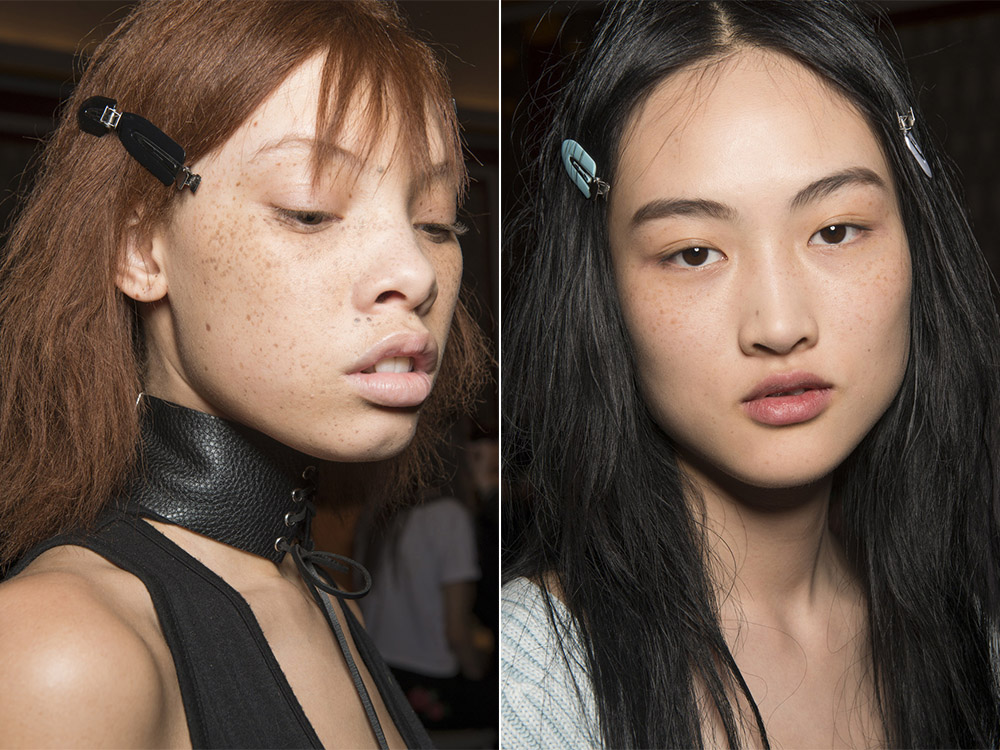 How to draw freckles:   it is best to use an eyebrow marker for this purpose, due to the liquid texture it lays in a translucent layer. When drawing freckles, use two shades – so freckles will look more natural.
Trend # 7 – eyelashes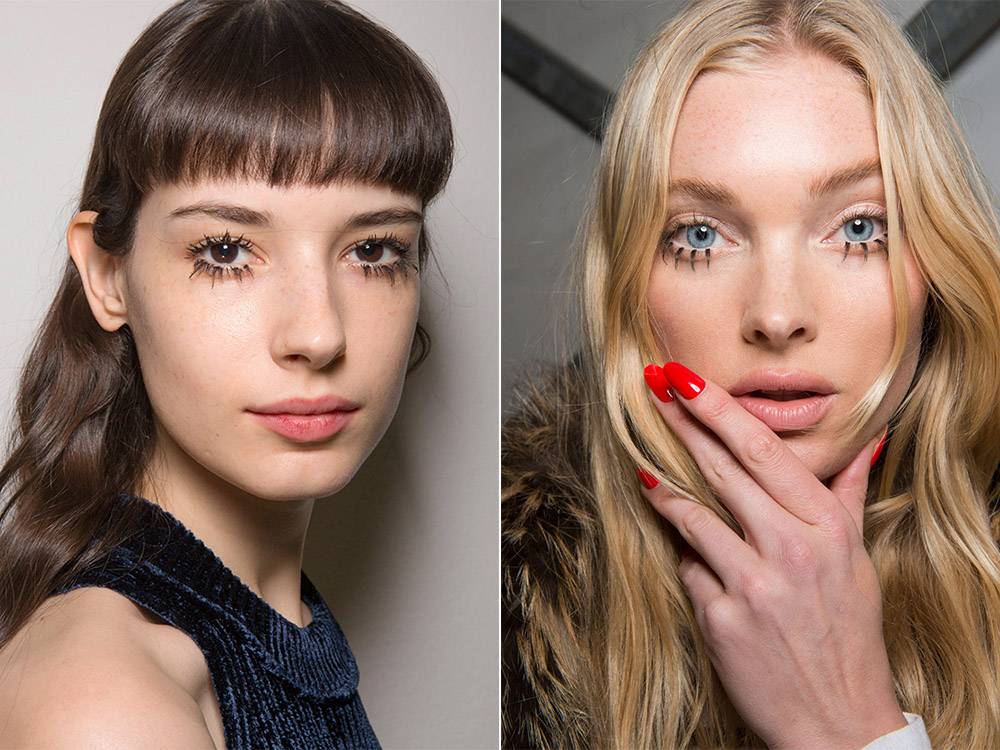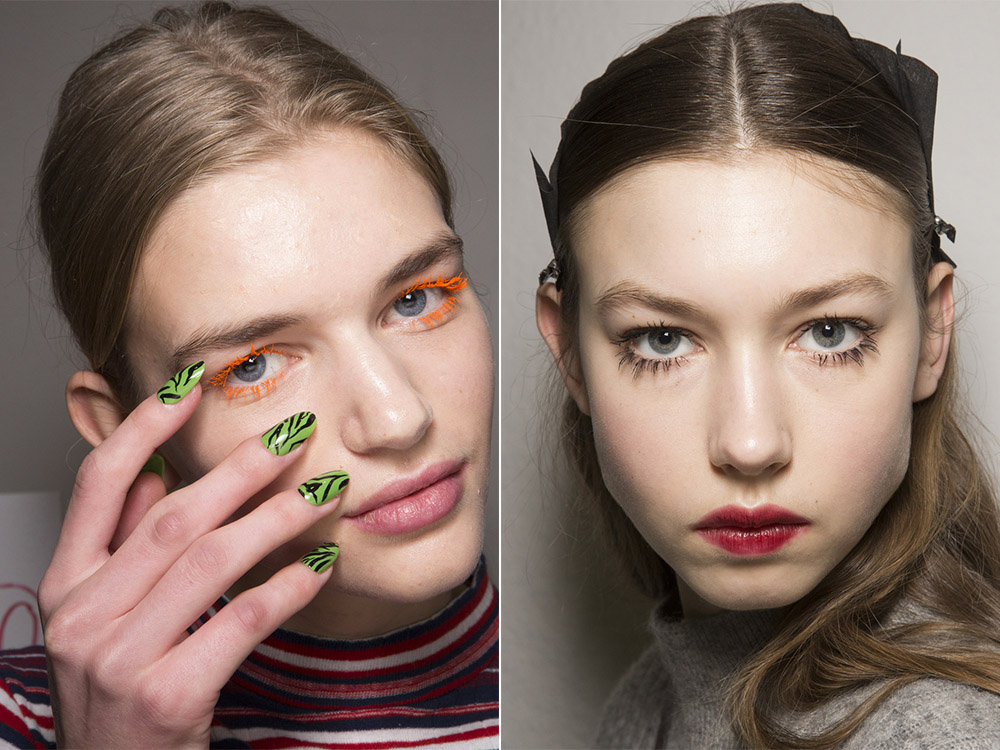 How to make up: to achieve this effect, apply mascara until the eyelashes stick together. Or apply a layer of mascara and, while still wet, glue the eyelashes into bundles with a cotton swab. Do not use eye shadow, blush and bright lipstick, all attention should be focused on eyelashes.
Trend # 8 – eyebrows
Eyebrow experiments will continue in the new season. If in past seasons natural "fluffy" eyebrows were in fashion, now fashionable makeup artists have also discolored them!
Trend # 9 – silver is the season's favorite
Silver in clothes, shoes, manicure, and now in makeup. The main focus was on the eyes. Important – it's cold silver shine that is in fashion.
Trend # 10 – bright eye shadow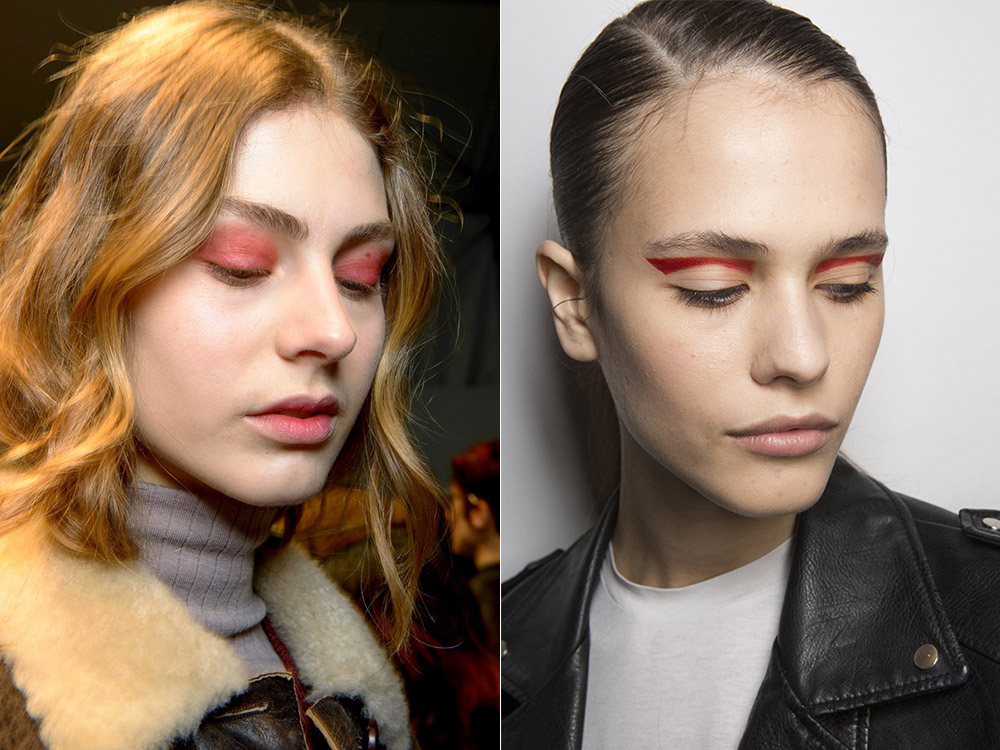 Some makeup artists used some vibrant colors..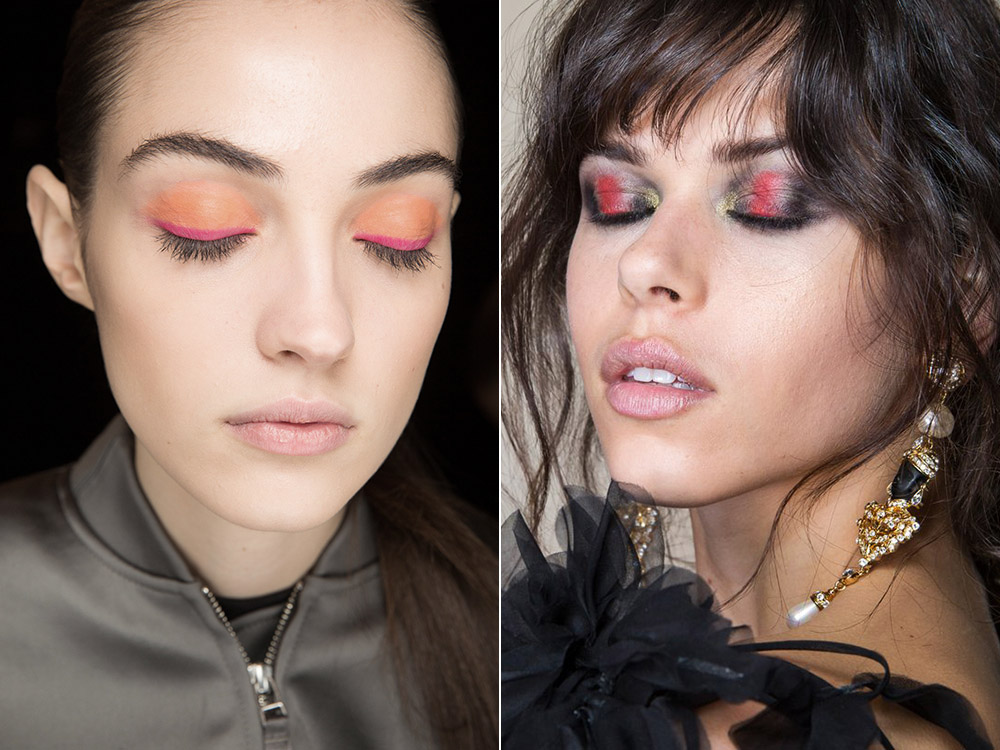 How to make up: To create a fashionable make-up you will need some bright shades of eye shadow. Paint the upper eyelid area with light color, and draw a thick line along the eyelash growth with a more saturated bright color..
These were the top 10 makeup trends..
Be the most fashionable and beautiful beauty! Good luck!