The main trends of fashionable makeup for the fall-winter 2016/2017 season are youthful freshness and frank femininity. And if you set a goal and trace what stylists of the main catwalks of the world offer us, you will notice: all these are just different variations on given topics.
The main trends of makeup fall-winter 2016/2017
In eye makeup, you can't count on the classic interpretation, forget about the traditional Hollywood arrows. In the fashion trend, an avant-garde approach with elements of theatricality. It is now customary to fail not only the upper eyelids, but also the lower ones. The shape and length of the "tail" of the arrow can be absolutely any, but in no case should it look thin and poorly readable. In short, draw so that it is as visible as possible from the side.
Active graphic arrows like Bella Hadid
Black arrows are the hit of the season. By the way, they can be combined with colored shadows or a pencil in harmony with your eyes. Emphasize the lower eyelid with them – it will be very intriguing. And don't forget to thicken your eyelashes.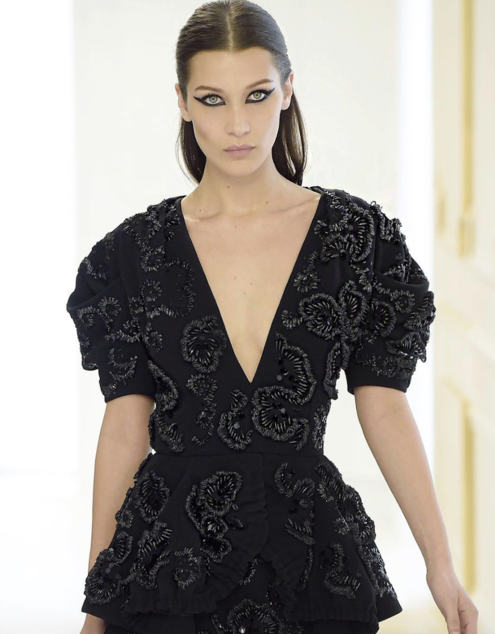 Fashion Trend – Dark Lips
Extremely dark lips have become fashionable. Make-up artists of the largest houses behind the scenes of the shows created makeup using a variety of lipstick colors. The main thing is a dark shade. At the shows of Christian Dior, Rodarte and Marni, the models came out with a touch of ripe plum on their lips. The extravagant looks of Marc Jacobs were complemented by the color of dark chocolate fondant, Mary Katrantzou showed the tone of juicy cherries, burgundy was chosen by Max Mara, Bottega Veneta and Louis Vuitton, and Yohji Yamamoto was not afraid of black.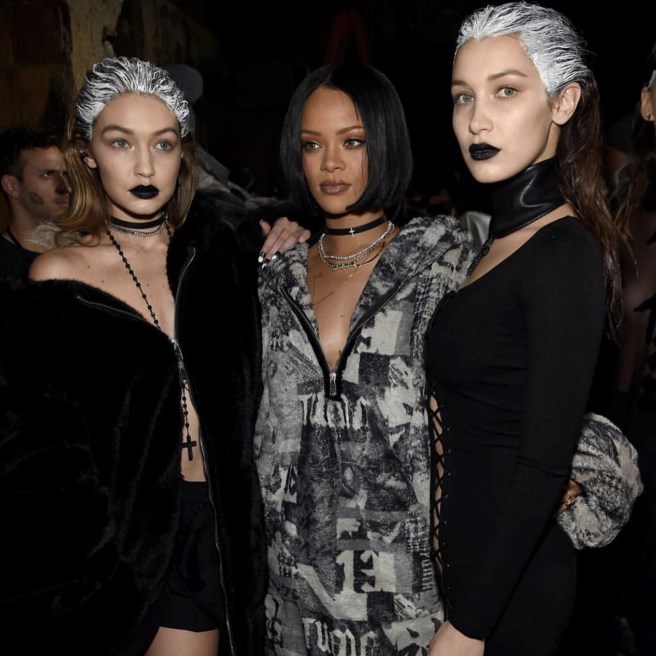 The debut show of Fenty x Puma was remembered not only by the participation of the duo Hadid and Rihanna's bow as a designer, but also, perhaps, the most daring choice of the shade of lipstick. The dark dark green lip color of the models barely balanced on the verge of black.