A successful hair styling is able to decorate the bride, perfectly complement her image and the chosen style. Not only the appearance of the bride throughout the solemn day, but also her mood depends on the choice of hairstyle. Wedding hairstyles with braids – a great choice.
Hairstyles with a braid for the bride
French braid
Another original way to create a wedding hairstyle is to braid your hair according to the French braid principle. The styling looks spectacular and fashionable, it suits wedding dresses of any style and cut. When weaving according to French technology, additional locks on both sides are gradually woven into the main three working strands. Want to make your hair voluminous and voluminous? Then, before starting work, it is recommended to sprinkle the curls with a styling agent and make a small pile along the entire length. In this case, the braid will come out lush and airy..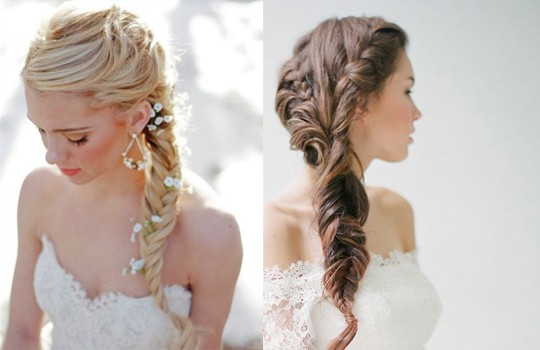 An unusual and stylish hairstyle with a French braid will come out on the contrary. Weaving begins to be performed from the occipital zone towards the forehead, the hair is combed forward. The ends of the curls are laid out in a bundle, under which a wedding veil is fixed. If desired, a satin ribbon, pearl string or other accessories matching the style of the bride are woven into the braid.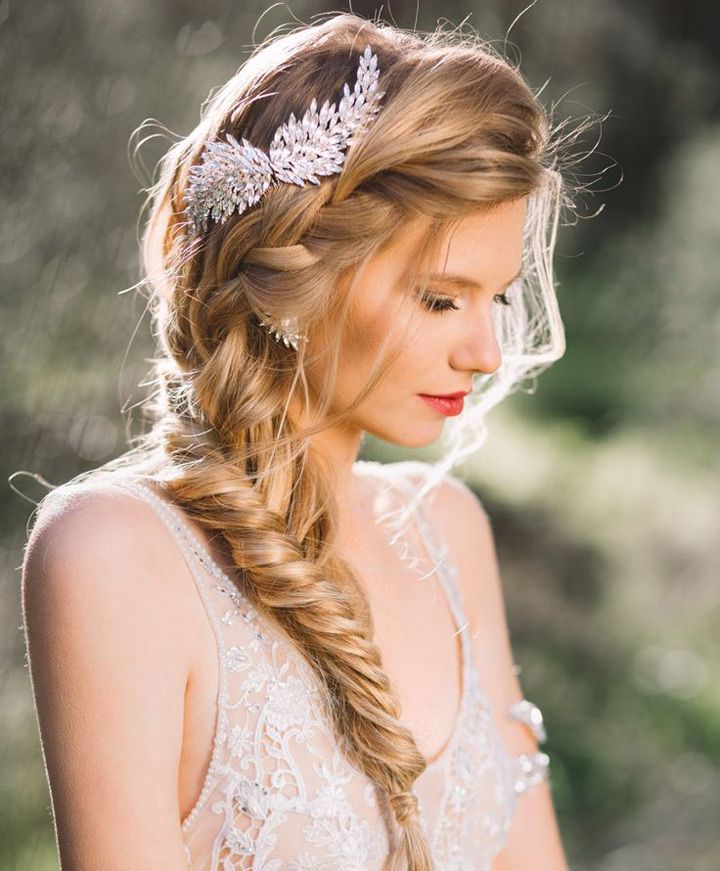 Rim-shaped pigtail
A braid in the form of a rim is a classic of wedding hairstyles. This style for the wedding day is chosen by many brides. If your strands are short, then the braid-rim will bring brightness to the image, and exquisitely styled hair from the back of the head will give dynamism. The hairstyle is suitable for any wedding outfits, whether it is a classic style or a shortened youth cut.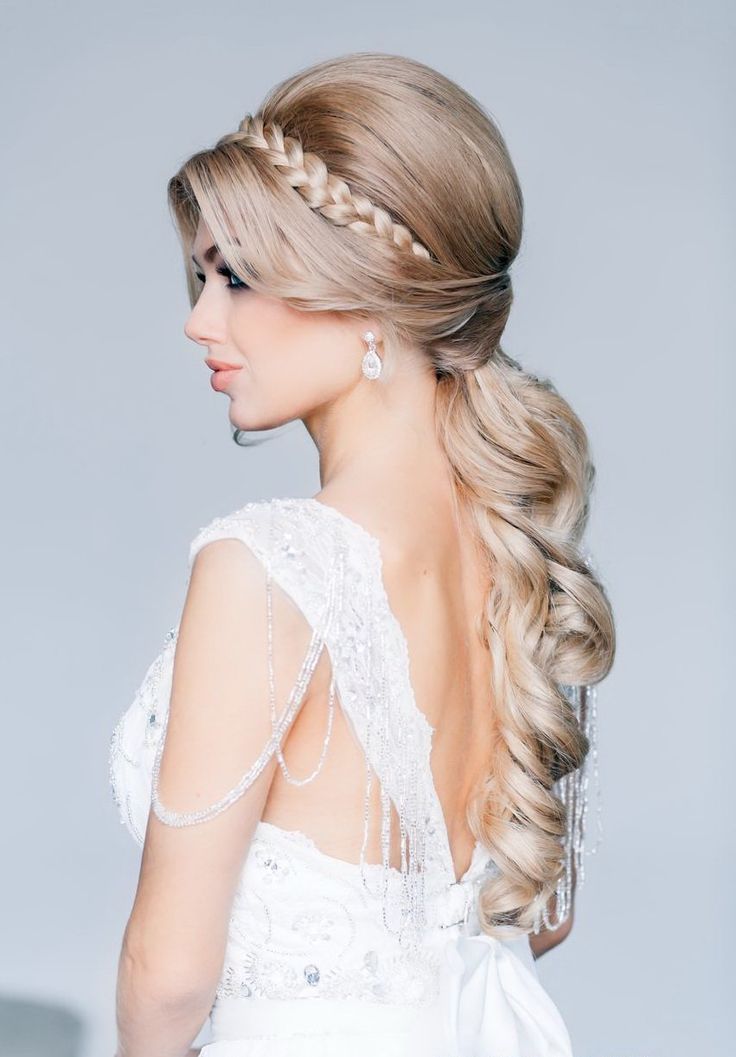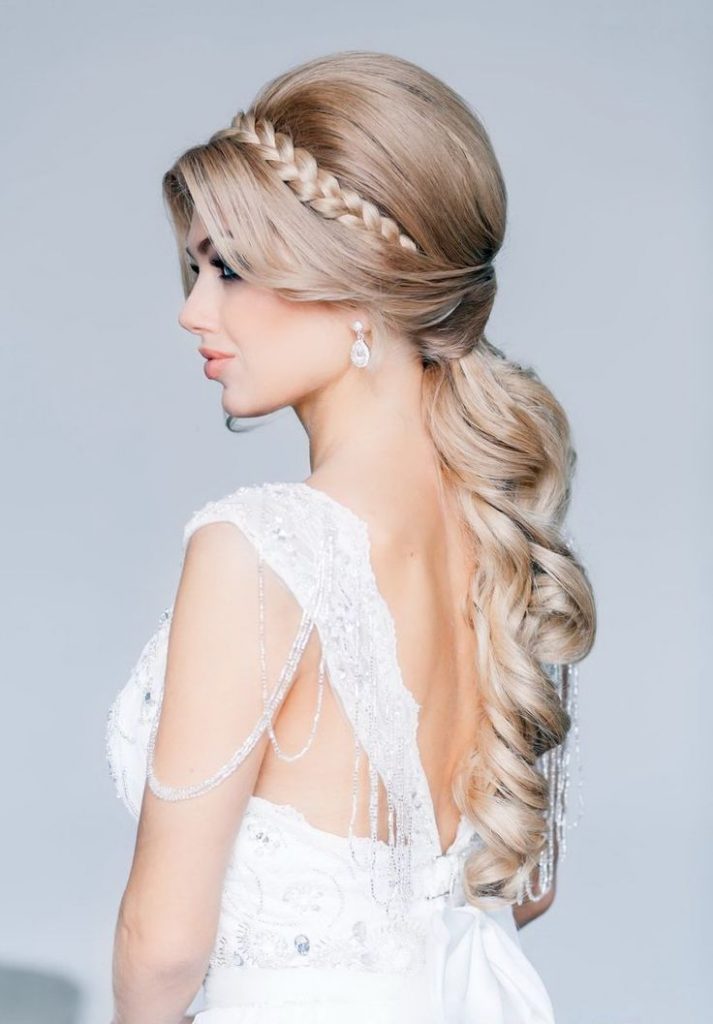 Weaving begins with the temporal region, then continues above the forehead, and then move to the side of another temple. The remaining unwoven strands are wound in small curls or laid in the style of creative mess.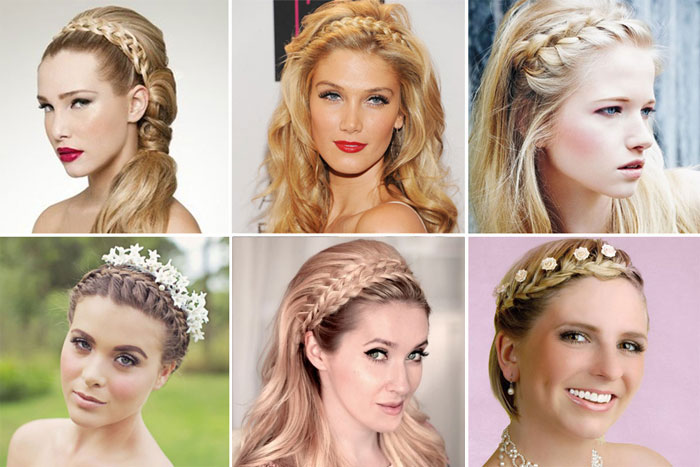 Hairpins inlaid with stones or beads will help to give solemnity. The veil is placed on top, trying to fix it along the rim.