Content
---
---
Particularly popular are hairstyles in the Greek style, which are done not only for the wedding, but also for any other events. Their characteristic feature is volume, softness of lines, lightness. Weaving is built on the basis of tows, or are very simple, not tight braids.
Hairstyle with braids for brides on long hair
This is the most popular hairstyle for a wedding, because the bride is primarily naturalness, freshness. If you are looking for a hairstyle with long hair, a Greek braid is for you.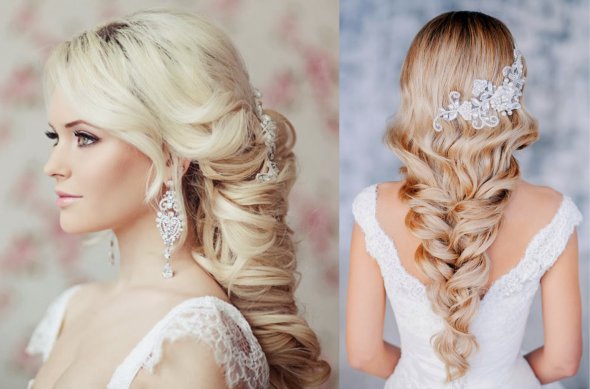 How to make a Greek braid
An important nuance is volume. Therefore, the hair should be washed and dried well, tilting your head down, and then use special powder, which is applied along the partings and gently rubbed into the roots. If desired, the hair can also be treated with a salt spray, which will make future styling textural.
The next step is curls. It is recommended to twist them into a curling iron of 25-29 mm, having previously broken up the entire canvas into horizontal layers and performed a stitching at the roots. The width of each strand is 3-4 cm. It is advisable to pick up hot curls with clips until they cool down to fix them in this state and extend their life. Finger-less.
The braid itself can be performed both on its side and clearly along the line of the spine. If you do the styling yourself, it is better to set the direction over your shoulder. The same option is recommended for images with a long veil so that it does not completely cover the hair. For this, it is necessary already at the time of curling the curls to determine which side will be active, and make a parting with the opposite. After that, stretch each curl to become more voluminous.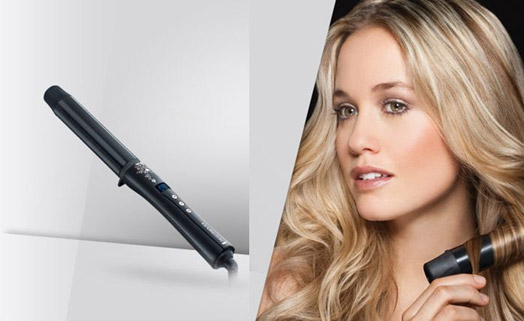 Throw all the curls on your side, grab some strands of invisibility from behind, so that they do not cover your neck. Separate the top layer (about 1 / 5-1 / 4 from the entire mass of hair), carefully collect in the tail with a small silicone gum: it should be transparent. Now turn the tail up and inward above the elastic, clearly in the center, so that it turns out and hides the fixation point. Pull the curls up above the elastic to restore volume.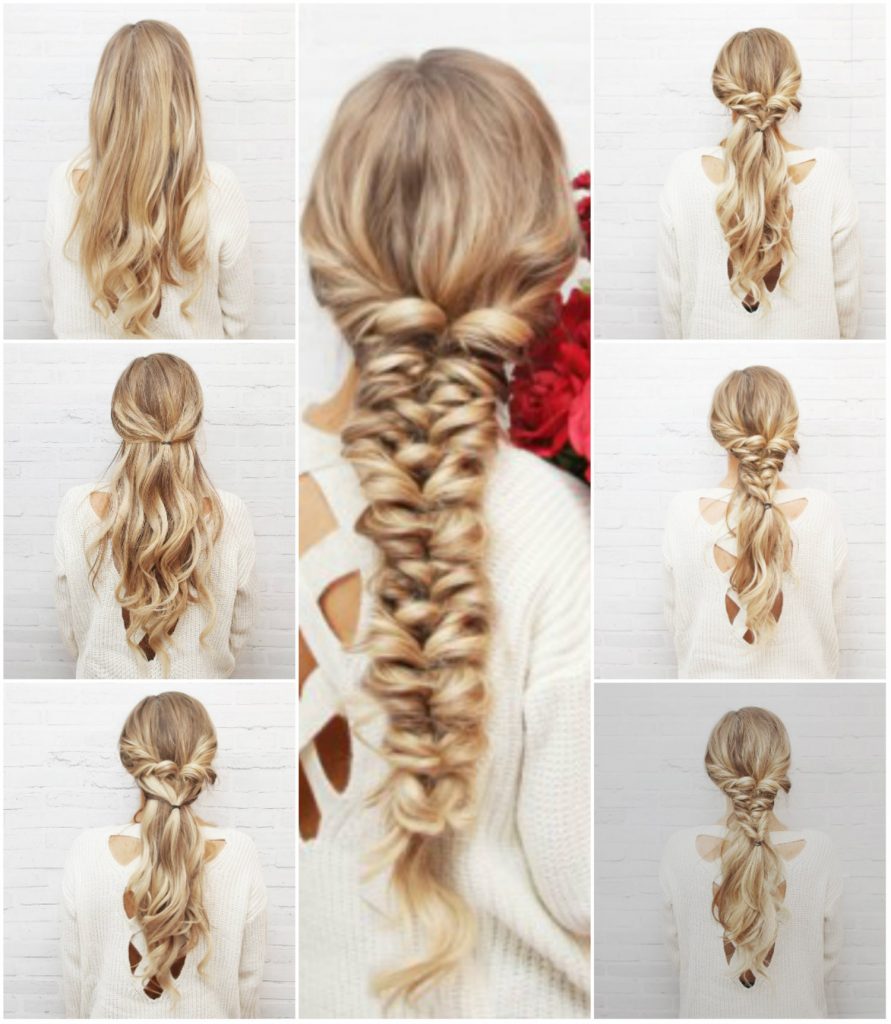 Separate the layer a little lower, about the same volume: it will be composed of 2 parts on the sides of the existing tail. Also, collect it with silicone rubber and twist the resulting tail. Repeat these steps with each new layer until you have processed 3/4 of the total volume of hair: only a small tip should remain intact. It is necessary to sprinkle it with varnish and carefully pick up curl after curl with your fingers.
The attractiveness of this styling is also that any girl can cope with such weaving. It perfectly complements a loose-fitting dress with thin straps and an open back..