Choosing dresses for bridesmaids is not an easy task. A joint dialogue with friends will give a good result, together you can choose dresses that will not only suit the style and theme of your wedding, but also your girlfriends will like.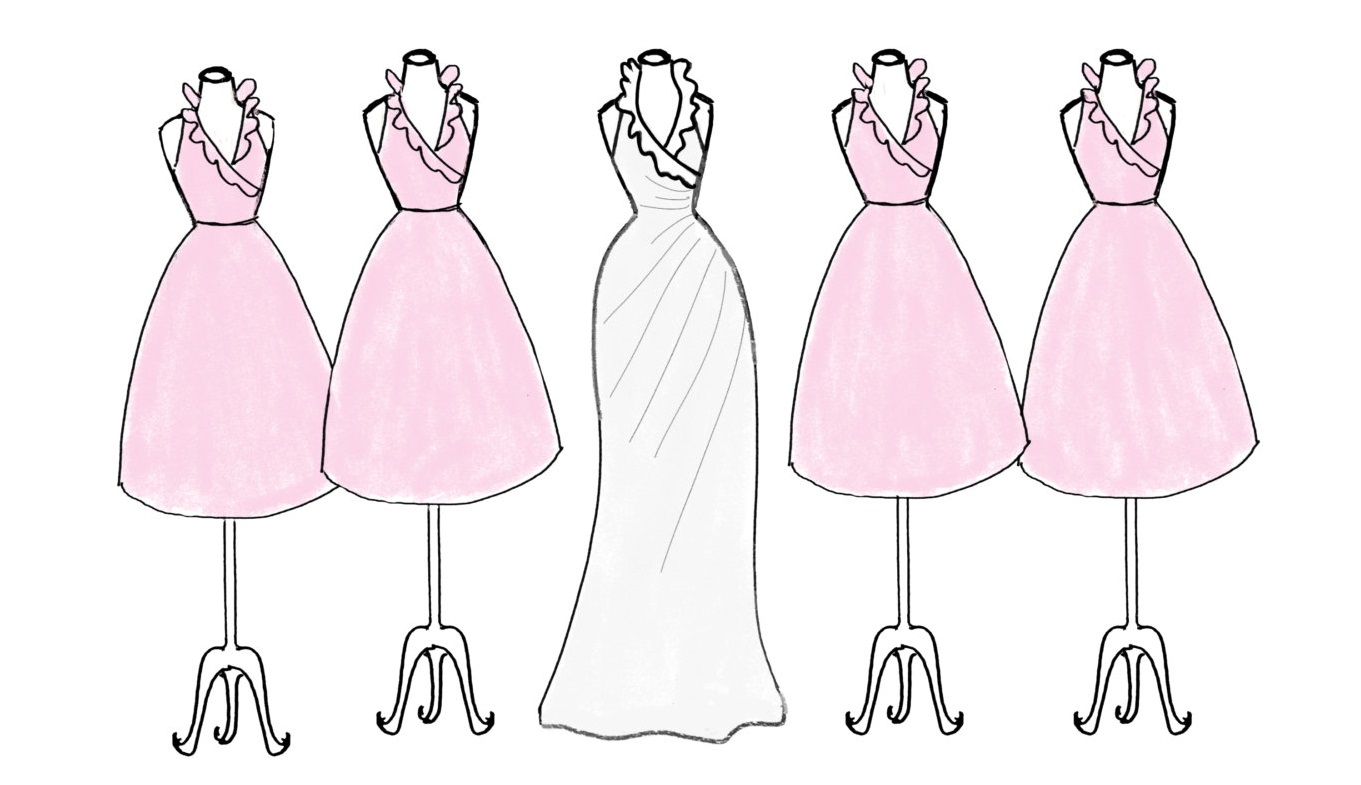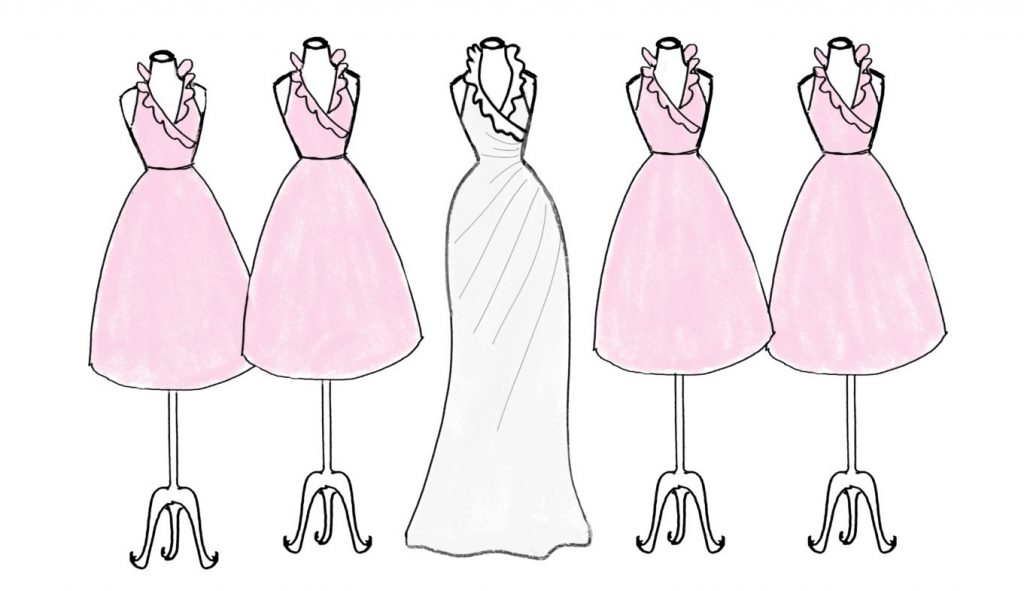 Dresses for bridesmaids
Before choosing dresses for bridesmaids, discuss together your desires and preferences. Warn your friends about the color of the wedding, the proposed styles and materials of the dresses – then they can plan the budget in advance and choose the right accessories.
Ideas for Bridesmaids Images
Sequins, beads, sequins – ideal for creating a single composition from dresses of different styles and colors. The classic length and shallow cutouts will add to the images of elegance and grace. In addition, such dresses do not require additional accessories.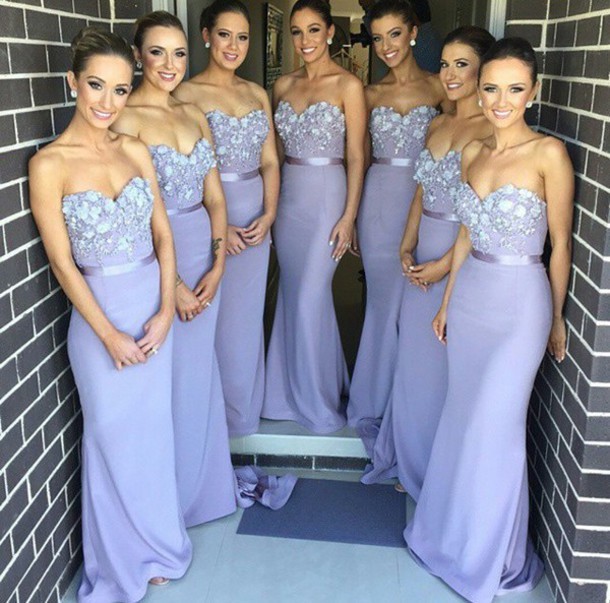 Let the girlfriends dresses be similar in their style and color, but differ in materials. This will create a harmony of images, but at the same time not lose the identity of each girlfriend.
Do not limit the choice of dresses in plain colors! Dresses with floral prints are perfect for creating a fresh and romantic look, and for weddings in a loft or modern style with geometric patterns. Similar prints will become a link in the outfits of your girlfriends..
An option for courageous brides who are not afraid to break traditions. Laconic white color, tone in tone to the bride's dress is a triumph of elegance and sophistication. A personality of each girlfriend will help to emphasize a variety of accessories.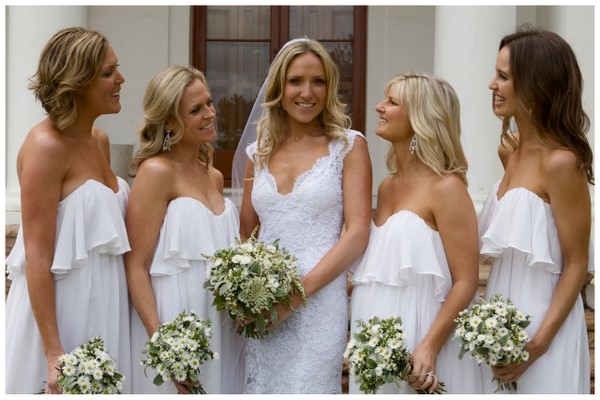 Or you can completely abandon the tradition of the same outfits and let your friends choose a dress themselves, based on their taste and style. But do not forget to tell them about the desired color palette – so you will be sure that the outfits will be combined with each other and with the general gamut of the wedding.
If bridesmaids dresses in one style seem boring to you, offer your friends a choice. Gather a collection of possible outfits and images, send a link to her friends, and let each one note in the comments which option she chose so that no one repeats.
If the bridesmaids dresses are not combined in style or color, the same accessories, hairstyles or accents in makeup can become a connecting thread in their images. Let the girls decide together which hairstyle or lipstick suits everyone.
Yes, lace is traditionally considered the main aspect of the bride's dress, but correctly chosen, it will be an exquisite decoration of the outfits of her friends. And to make them look less like wedding ones, add colors: powdery and nude shades are suitable for a classic celebration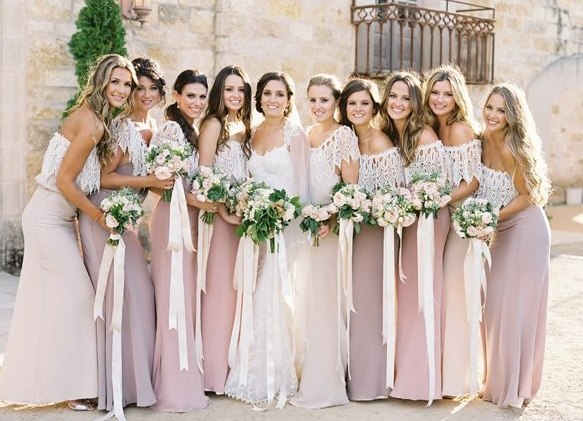 and bold bright colors for a more informal holiday.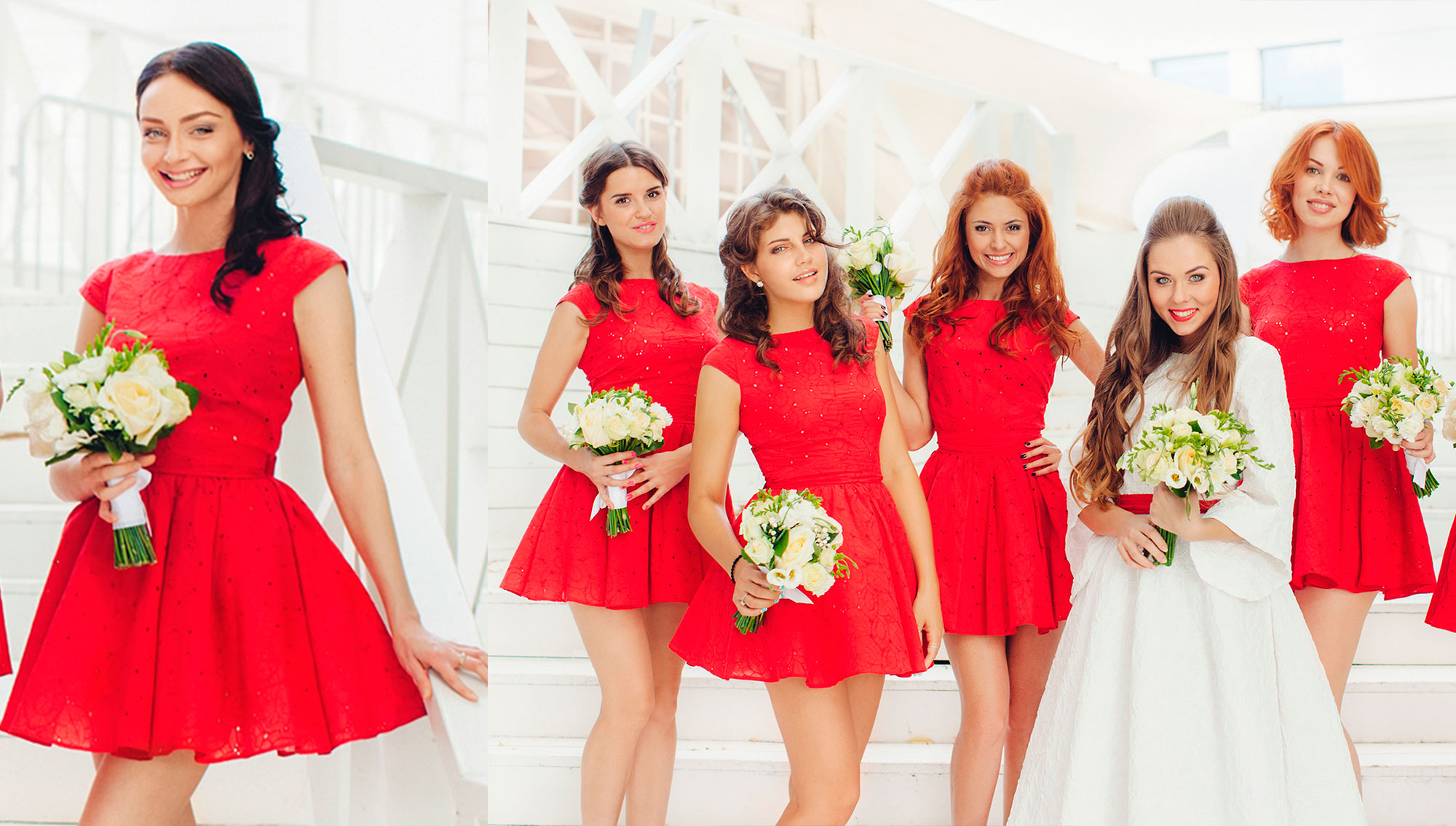 Dresses of different styles, but in the same color scheme look great together! At the same time, you should not limit the choice of outfits to only one color: stick to a palette of 2-3 shades to emphasize the dignity of each girl.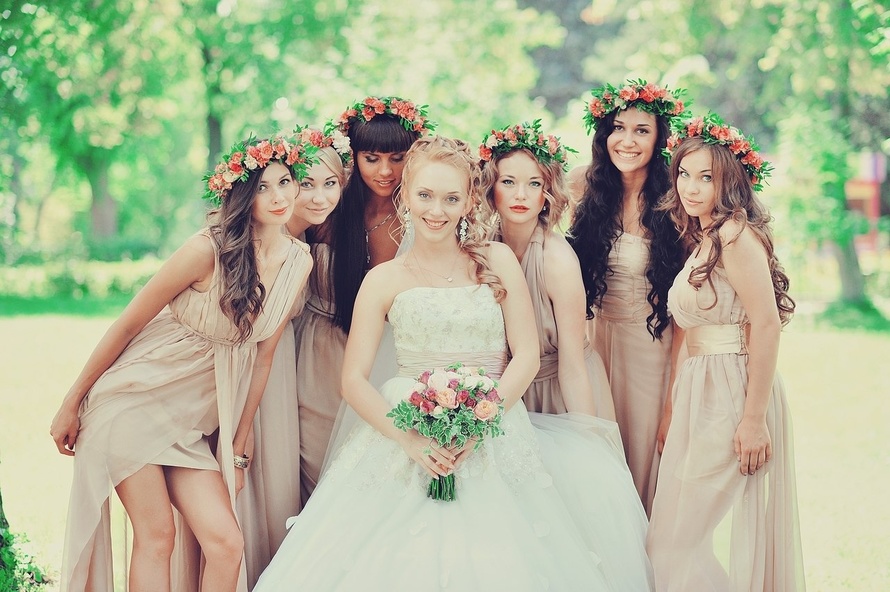 The freedom to choose the length of the dress will allow each friend to choose the option that suits her figure. In addition, the overall picture will look much more interesting.!