Content
---
---
There is a sign that as you celebrate the New Year, you will spend the whole of the next 2019 year. 2019 is the year of the yellow earthen Pig, so it is desirable that the makeup be done in a tan palette: chocolate, mustard, milk, terracotta, sand, cream, coral, gold. Black, white, gray, graphite, popular NUDE shades will also be in trend..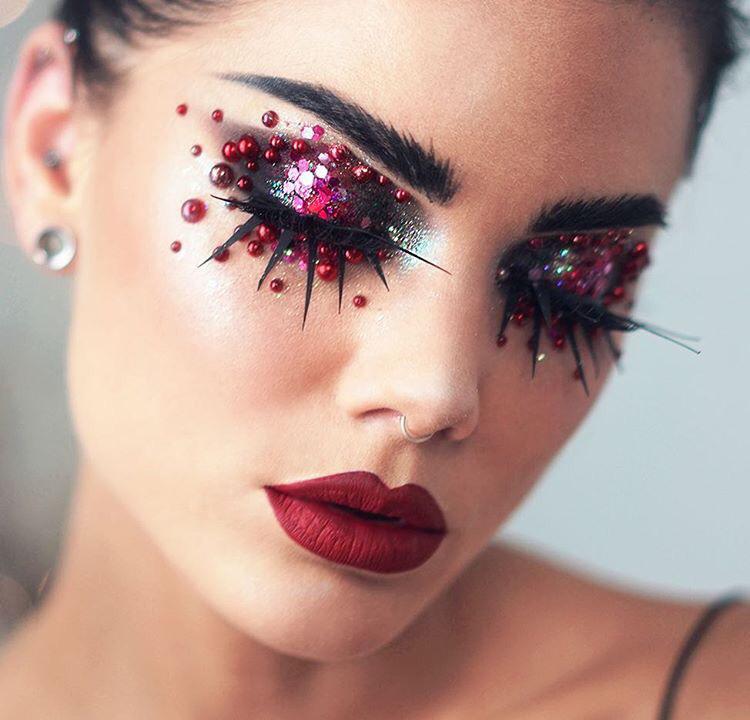 focus on the eyes or lips;
makeup, outfit, manicure and hairstyle should be harmoniously combined;
Do not forget about the fashion trends of makeup;
Do not make makeup too bright and defiant;
give your eyebrows the correct shape in advance and treat the skin from pimples, redness and peeling;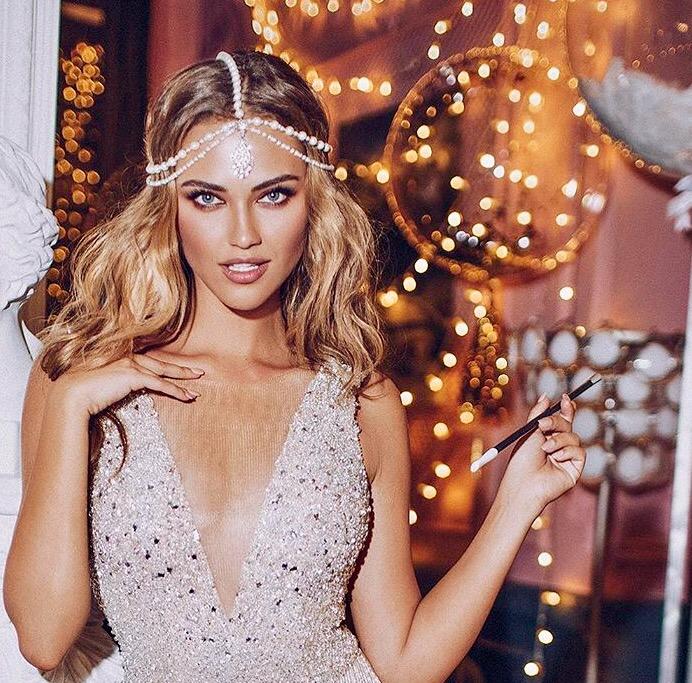 How to make beautiful makeup
Therefore, before applying the foundation, thoroughly clean and moisturize the skin. Make a peeling a couple of days before the hour "X", so that before the meeting of the New Year 2019 you will look refreshed and rested. Although, sleep does not hurt either.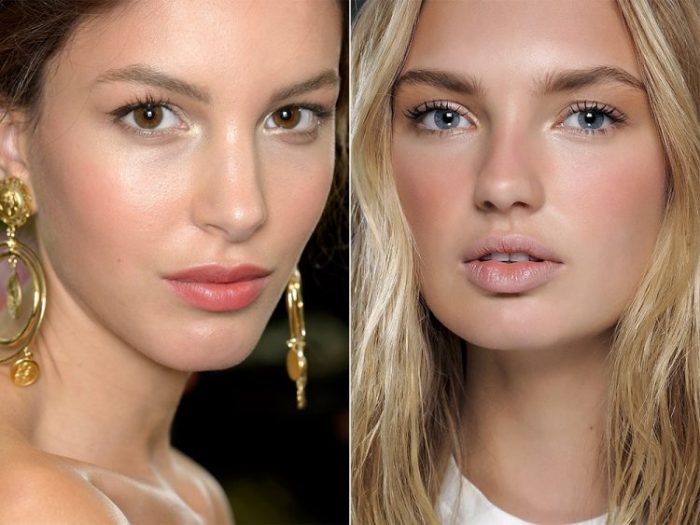 While the cream is absorbed, decide on the type of makeup. If you want to try something new, try to do makeup using the strobing or drapping technique, and if you prefer a proven classic, calmly start making your favorite nude.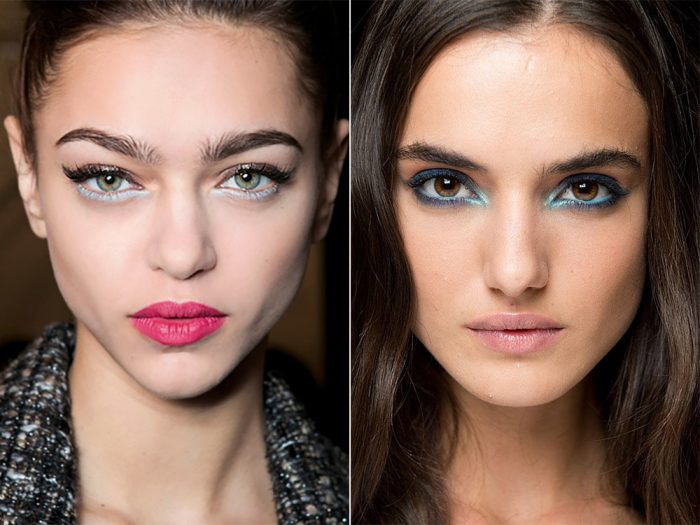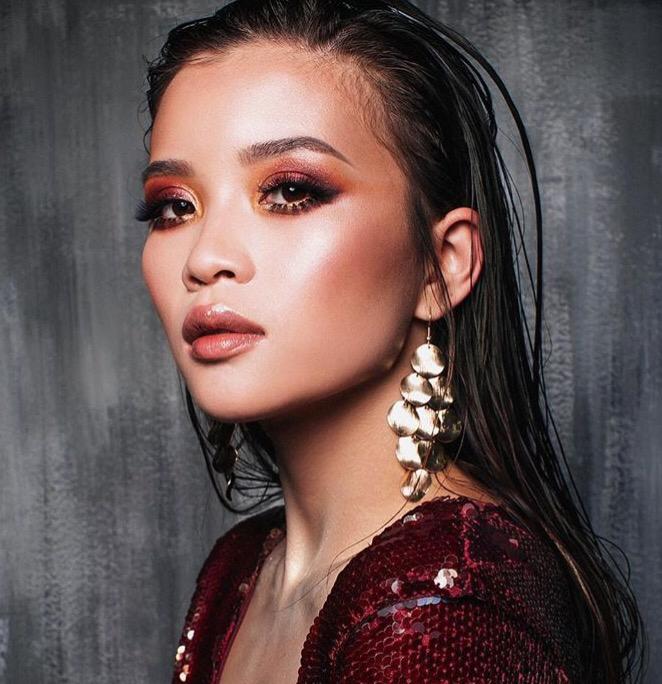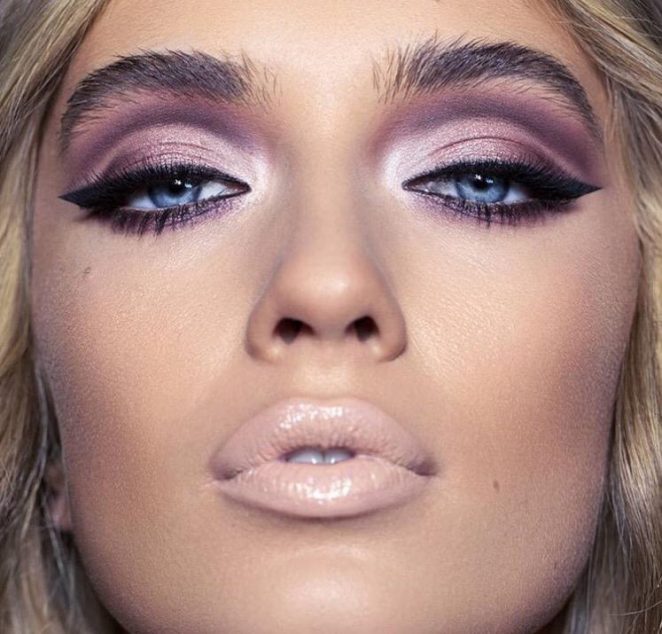 Beautiful natural eyebrows
Since natural thick eyebrows have been popular lately, you can not do without gel or wax for styling. But do not do everything perfectly – a few lying "wrong" hairs will only give the image a seductive naturalness.
Makeup artists advise dyeing eyebrows with shadows or a pencil a tone lighter than the color of the hair if your hair is dark and, conversely, a tone darker if your hair is light.
How to make beautiful eye makeup
Makeup artists in the New Year 2019 are advised to focus on the eyes. No wonder the trendy rich smoky eyes, massive arrows, original bright eyeliner.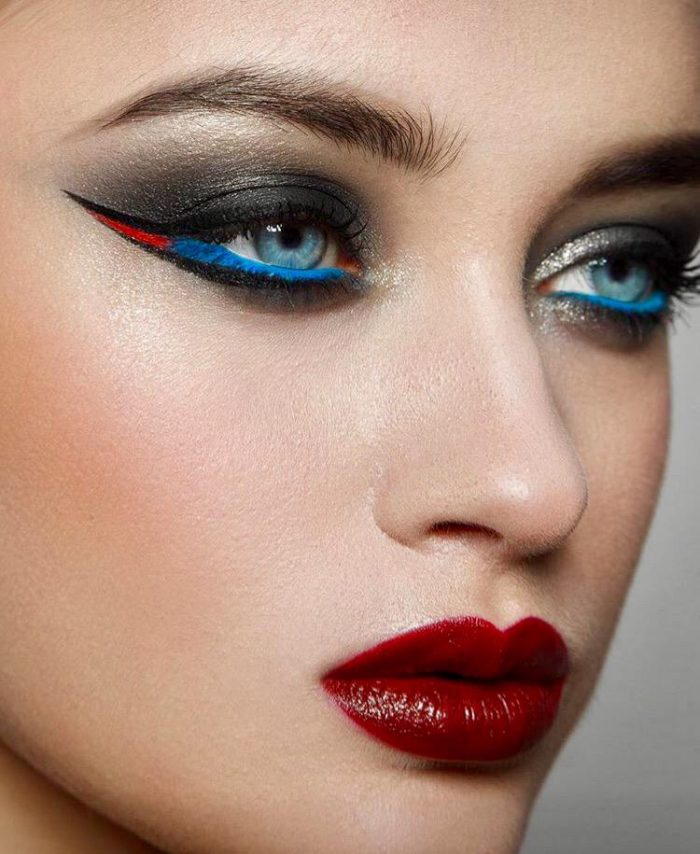 For a youth party in makeup, you can safely use bright sparkles, glitter, and even rhinestones in moderation.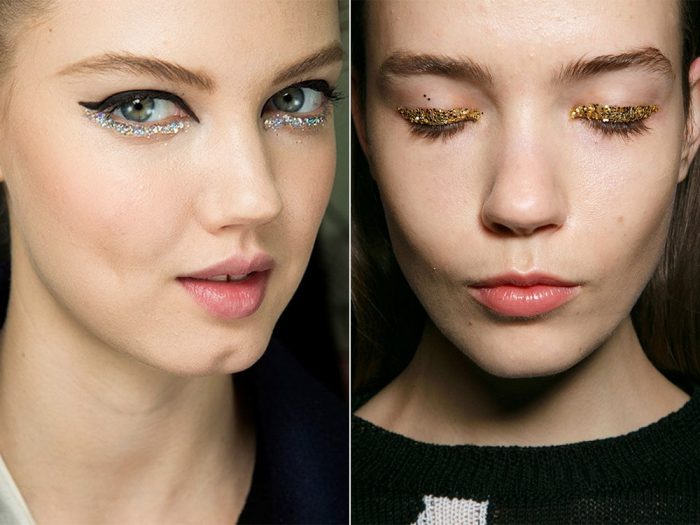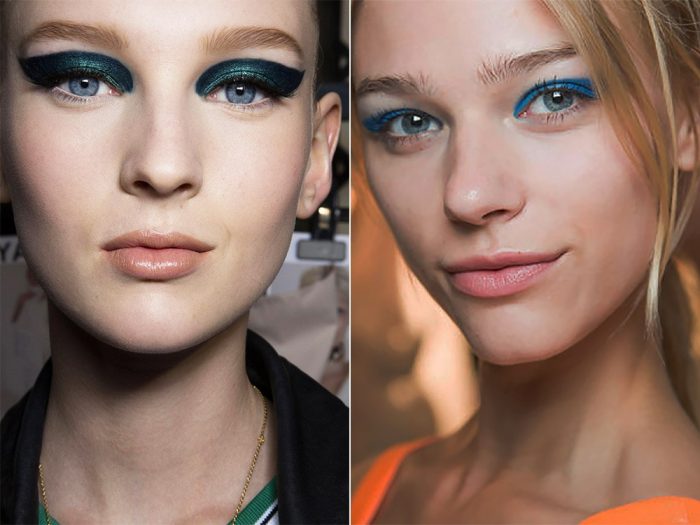 When drawing an arrow, focus not on the picture in the magazine, but on the cut and shape of your eyes. The smallest facial features are almost unique.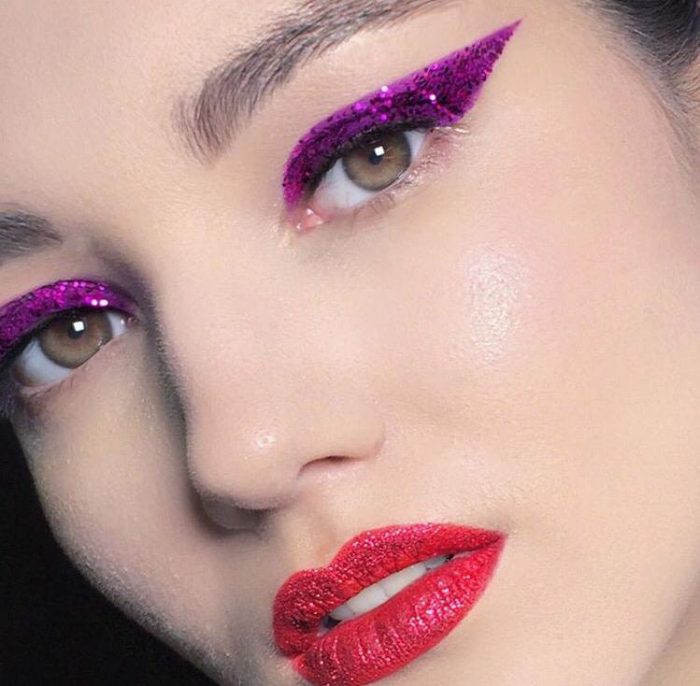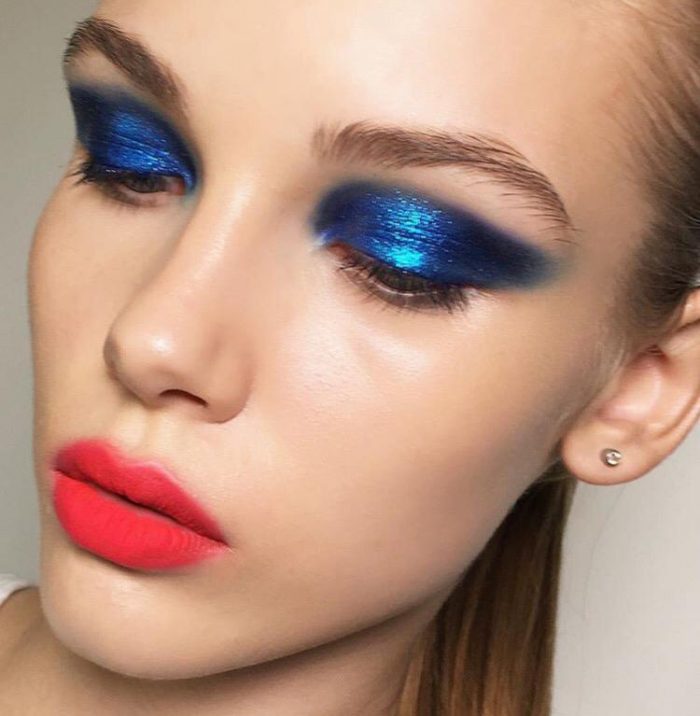 To make your eyes appear visually larger, apply a little light shadows to the inner corner of the eyes and blend well. For a more expressive puppet look, you can dye the lower cilia – makeup artists used this method in many autumn-winter shows.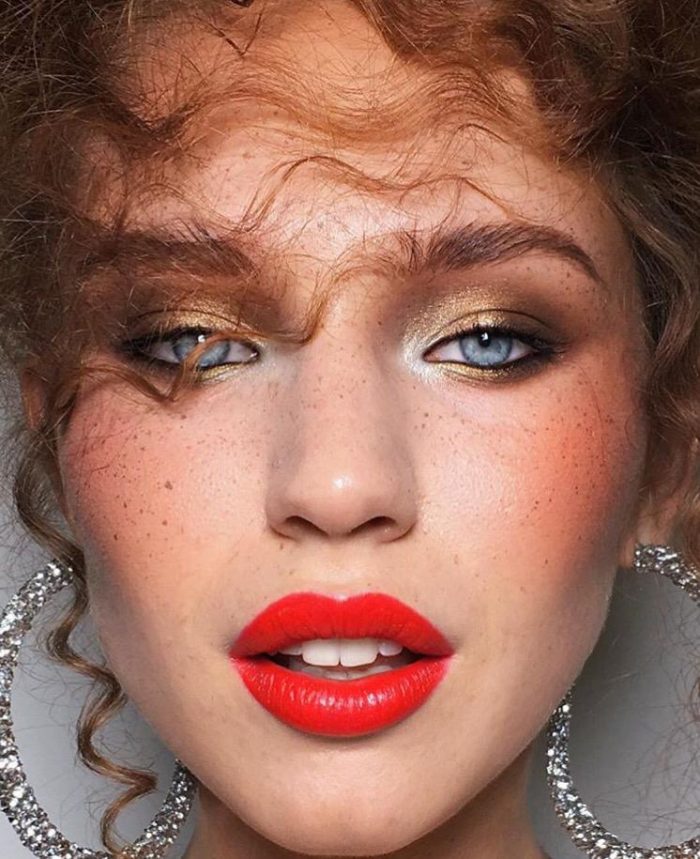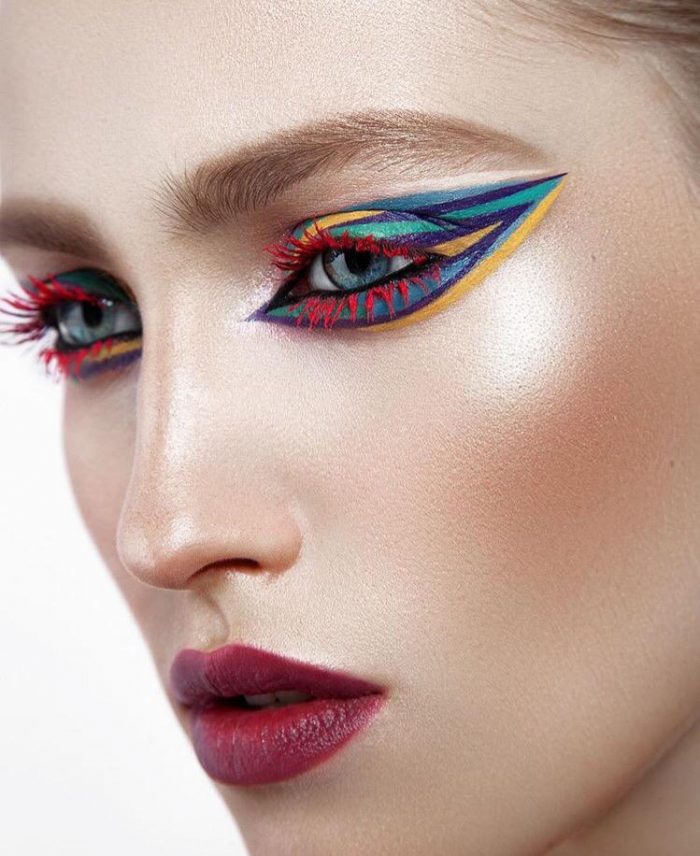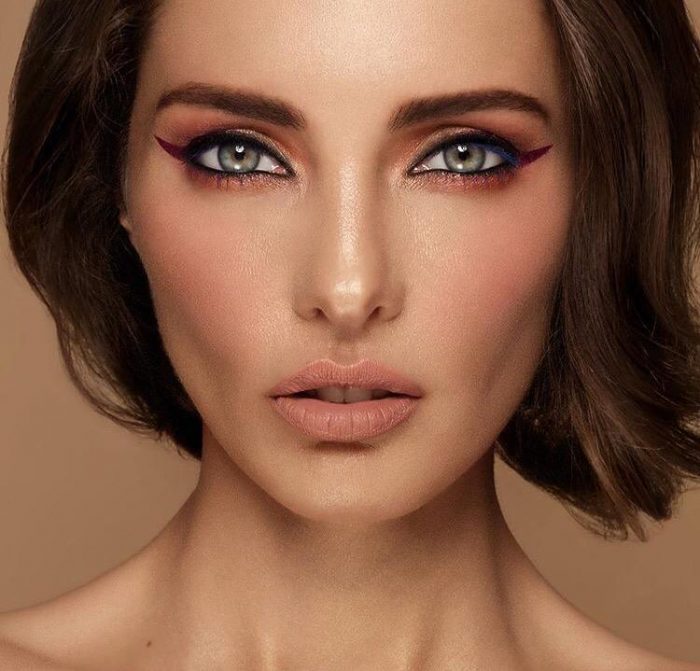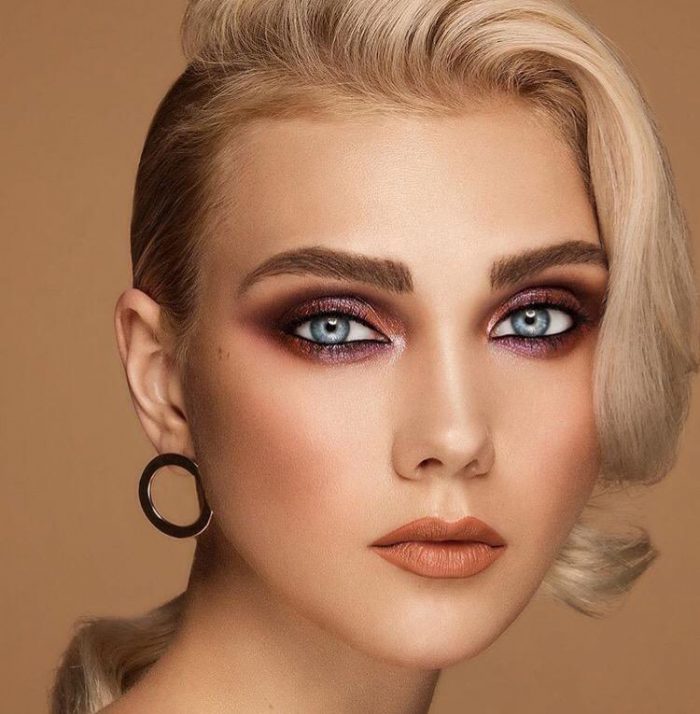 Alluring lips
On New Year's Eve 2019, there will definitely be little light shine – do you want to look at 100? Even if attention is focused on the eyes, paint your lips with a soft pencil and apply a little lipstick for natural volume. The final touch in makeup will be a drop of glitter for seductive moisture..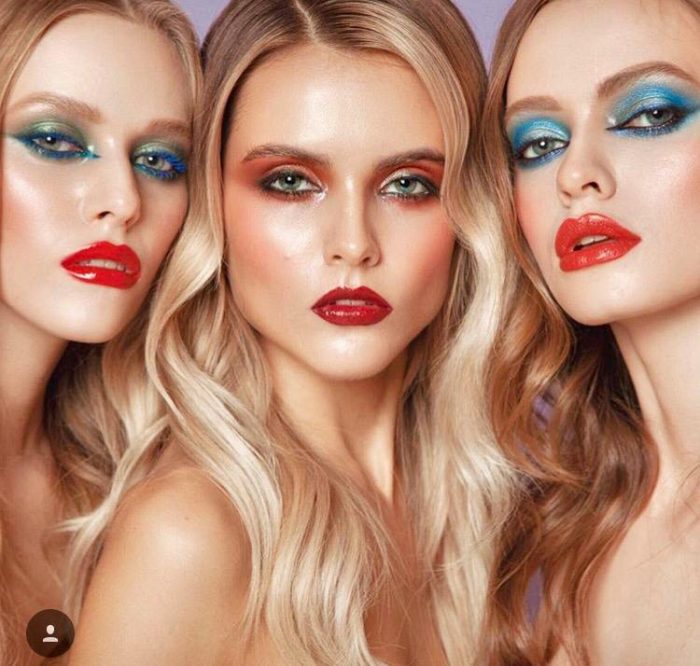 Focus on lips!
Options
♥ makeup with classic red lipstick;
♥ plum, eggplant and blackberry shades fashionable this winter;
♥ ombre effect with different lipsticks and pencils;
♥ delicate pink, caramel, peach lipsticks.
Some make-up artists offer to create a daring Gothic makeup, which freely combines rich eyeliner and red lips.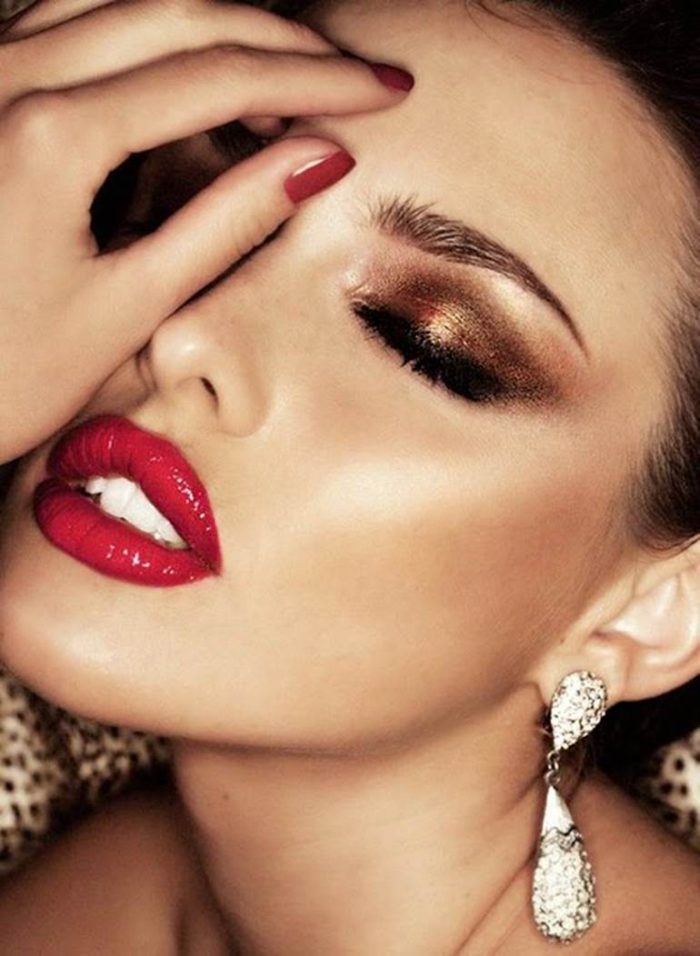 How to apply blush
To look fresher, do not forget about loose blush. They are selected taking into account the color of the lipstick: mother-of-pearl, pale pink blush in harmony with the light shades of lipsticks, and for rich red and brown it is better to take a blush of bronze.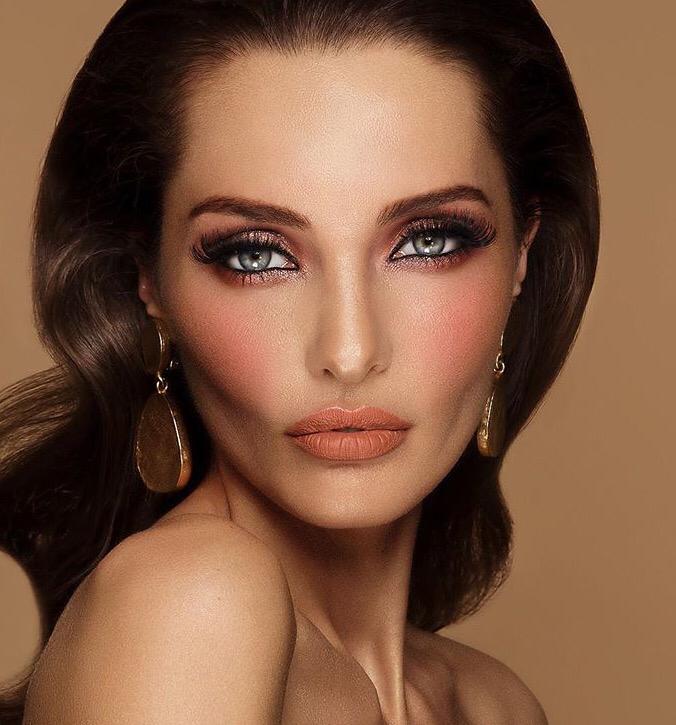 Apply blush either in wide circular motions with a sponge, or with a brush, moving it up and down. Do not draw a perfectly straight line along the cheekbones.
If you are afraid that from the heat and active dancing, all beauty may begin to crumble and float, spray your face with a makeup fixative spray.
Happy New Year!