Content
---
---
The term "ombre" in translation from French means "shadow". Today, ombre (ambre) is one of the most popular and trending techniques in manicure, makeup and hair coloring. In a word, solid nails, hair, and now also lips – this is the last century. The three-dimensional effect of ombre (ambre) is used to create plump and alluring female lips. Ombre / Ambre lips look really very expressive and catchy, attract the eyes of passers-by.

Popular ombre / ambre lip colors
To create ombre / ambre lips, the most diverse color palette can be used. You can create additional visual lip volume with a smooth transition of two or three shades of lipstick that are close in tone. And you can do it more boldly, take deliberately contrasting colors and create an image in the style of pop art, as if descended from a picture of Andy Warhol. The photo shows ombre / ambre lips made using various methods..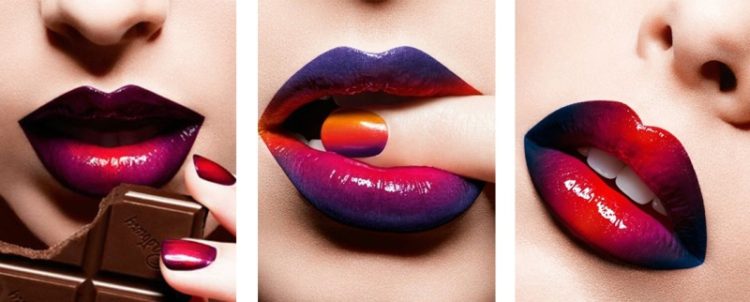 One of the most popular colors used to create ombre lips is purple. Yes, not raspberry, not red, but bright purple! Purple lips are bold and peculiar enough, you say, but with the right makeup, they look stylish and pretty enough.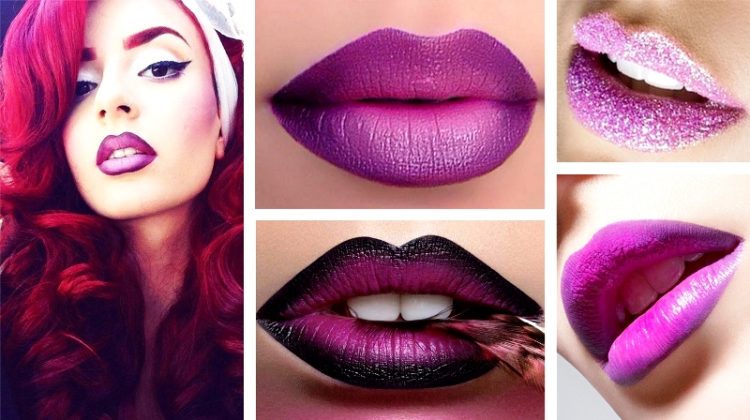 Simple ombre / ambre lip technique
The main rule of ombre / ambre lips is moisturizing before applying the tone. To do this, you can use the usual balm. After it is absorbed, it is necessary to outline the contour, then apply lipstick or gloss (one tone on top of the other, starting with a darker shade). At the end of the procedure, clean the shades with a clean brush until the ombre / ambre effect.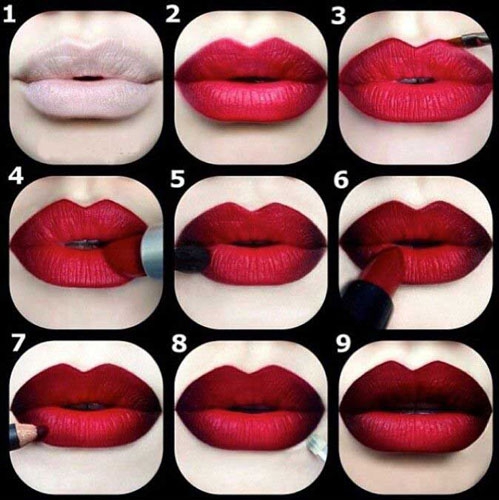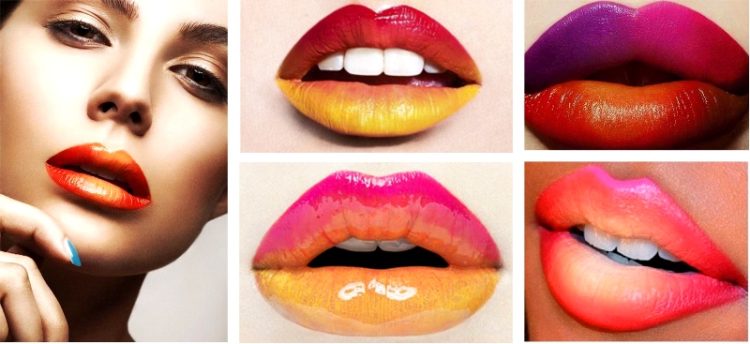 Technique ombre (ambre) on the lips

Stylish ombre / amber makeup, photo
Some examples of lip photos with ombre / ambre effect. Gently combine the ombre technique and the rest of the make-up. There should be only one emphasis, in this case on your lips. Otherwise, you will not look stylish, but funny. A sense of proportion should be present in everything. A win-win option is a combination of ombre / ambre lips with discreet eye makeup done in pastel colors, or just make-up with mascara.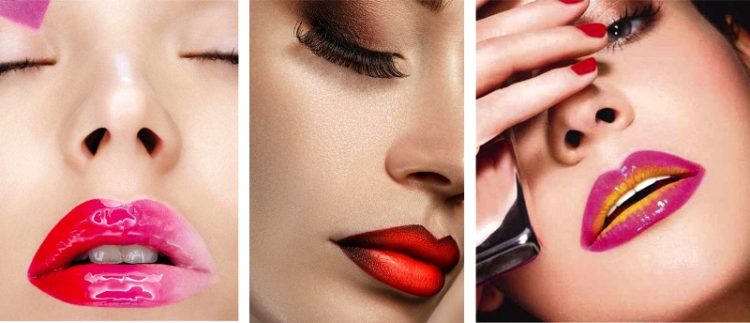 The effect of ombre (ambre) on the lips