Even the most expensive and high-quality shoes, if not taken care of and stored in a cramped section or narrow drawer, will soon lose the signs of a good thing.
We recommend that you provide special storage systems specifically designed for shoes and accessories that can extend the life of your favorite items..
How to store bags and shoes correctly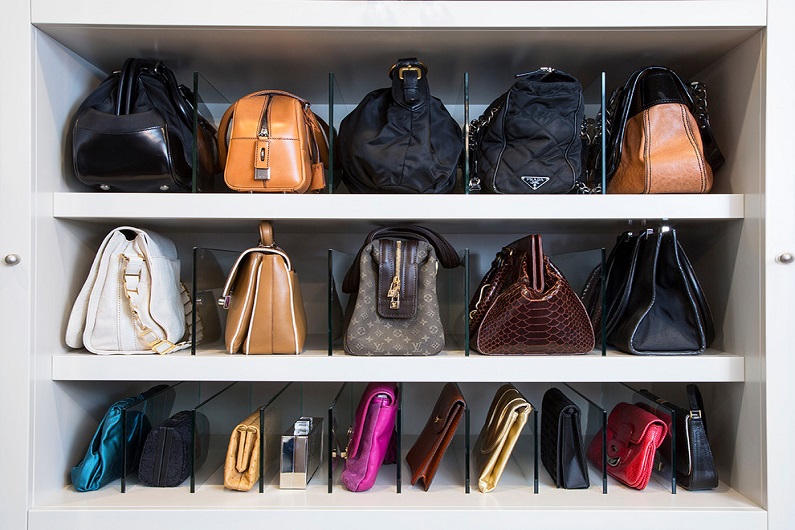 Open hanging shelves
A simple and affordable way of storing shoes that can be used in a niche, on a free wall in the dressing room, in the hallway. It is worth noting, by the way, that it is more convenient to place light spring-summer shoes on the shelves, or stable autumn shoes, while for winter boots or high boots, a place that is more suitable in size can be found.
Bags on open narrow shelves in the passage area are best not to have, as long straps and handles will keep them falling to the floor.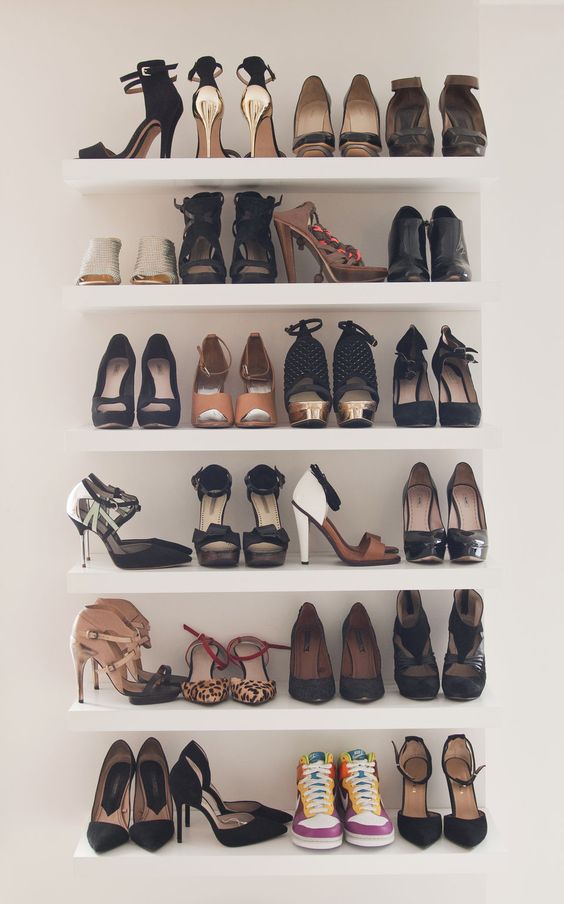 Containers and boxes
If it is not possible to place shoes and bags in a closed cabinet or storage system, you can try to hide them in special, sized containers. They, in turn, can be transparent and not transparent, from plastic, wire or thick cardboard. Just sign each container, indicating the type of shoe or bag, its color and seasonality. This simple manipulation will help in the future to quickly and easily find the necessary thing among a large number of boxes.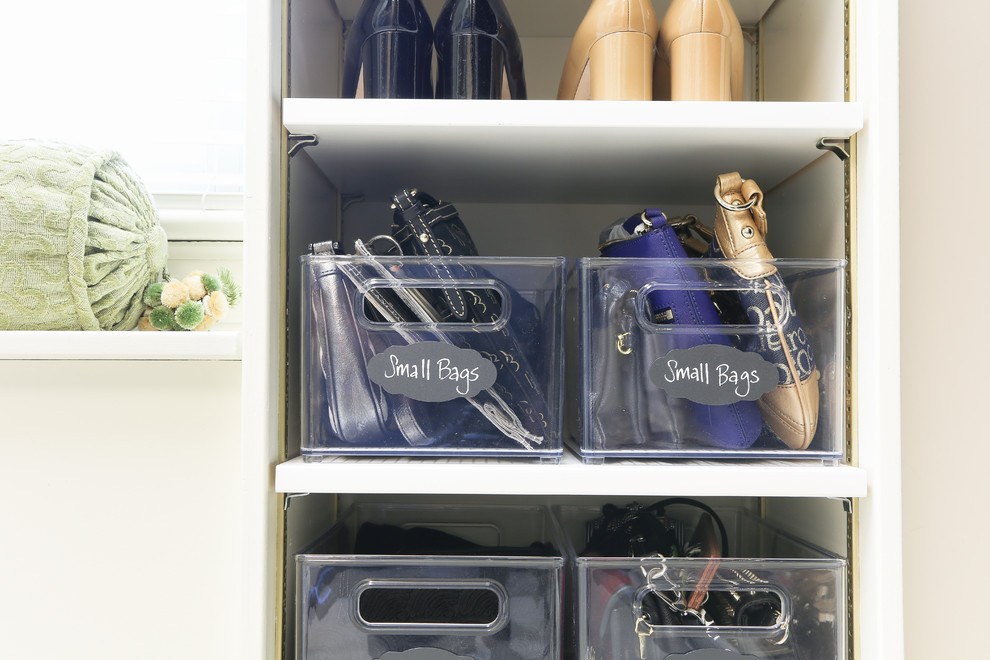 ————————————————————————————————————————————–
Closed containers are also good because if you store shoes in them, you will clean the room from the specific smell that distinguishes leather products or their substitutes.
—————————————————————————————————————————————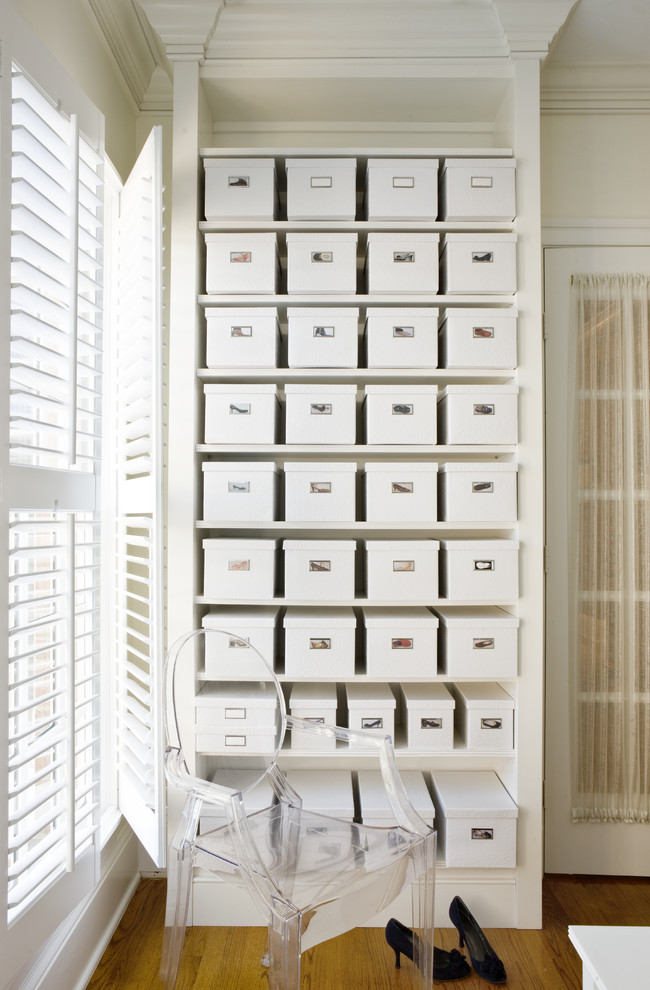 Graceful whatnot
Light shelves with shelves are suitable for storing shoes and for placing bags of different sizes on their shelves. On the one hand, all the necessary pairs of shoes and accessories are assembled in one place, on the other hand, they retain their original shape and you can easily find the right thing.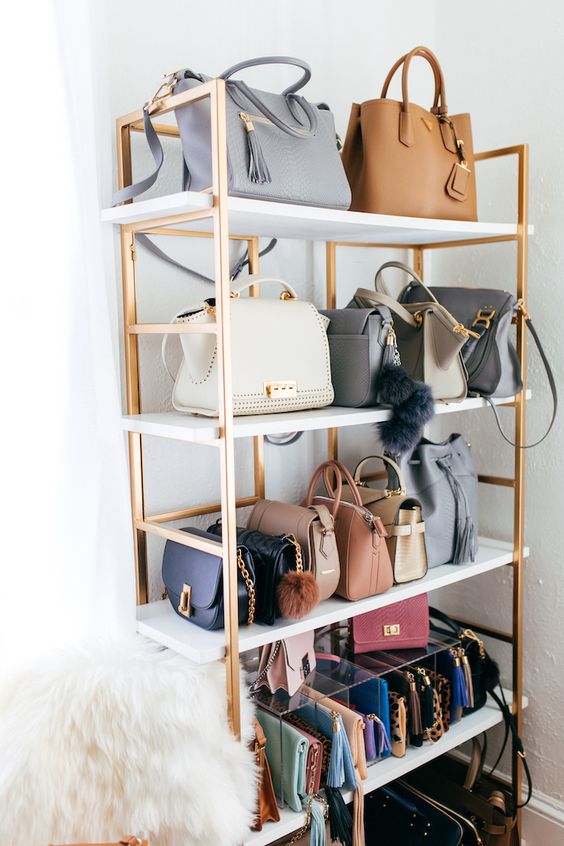 A bookcase with beautiful stylish women's handbags not too large may well become a decorative object and adorn a bedroom, dressing room, hallway or living room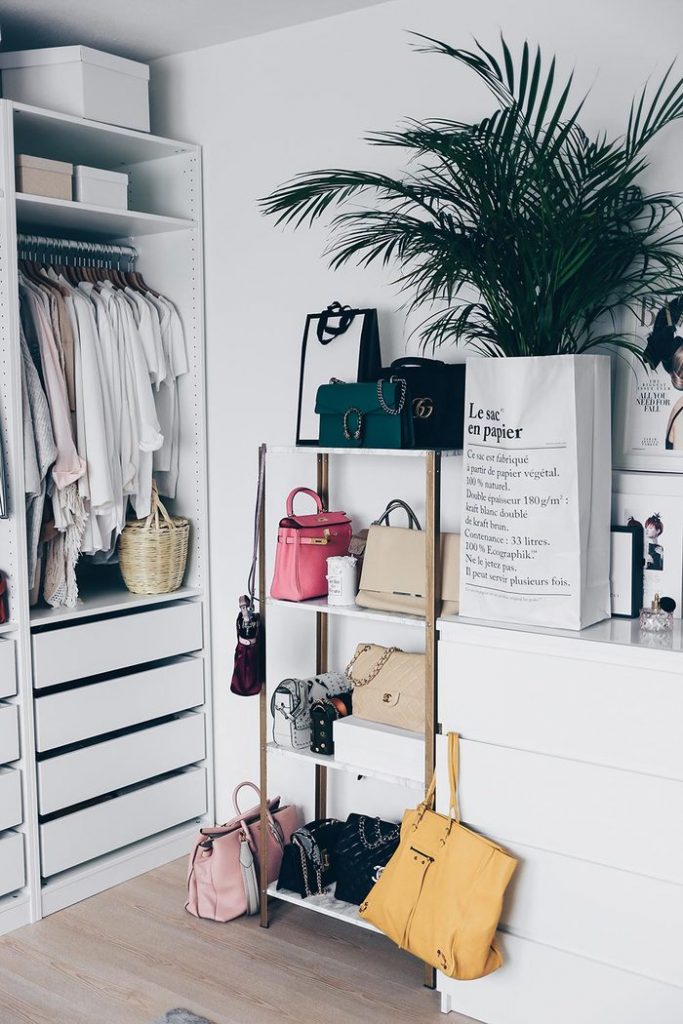 Outdoor shelving
The rack, as a rule, is not only installed near the wall, but also attached to its surface to provide better structural stability. On its shelves you can arrange all the number of men's and women's shoes that are available in the house, and then do not care that things are not in their places.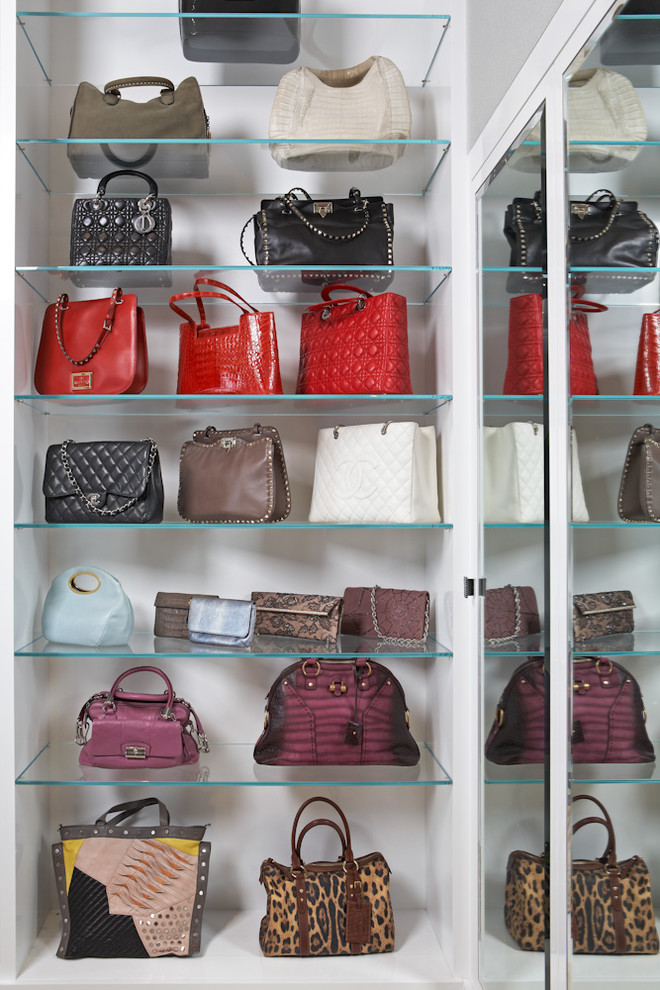 —————————————————————————————————————————————
For bags, there is also a place on the shelves of a spacious rack, while the gaps between the shelves can vary from 20 to 50 cm for more convenient and thoughtful storage of bags and shoes of different heights and sizes.
————————————————————————————————————————————–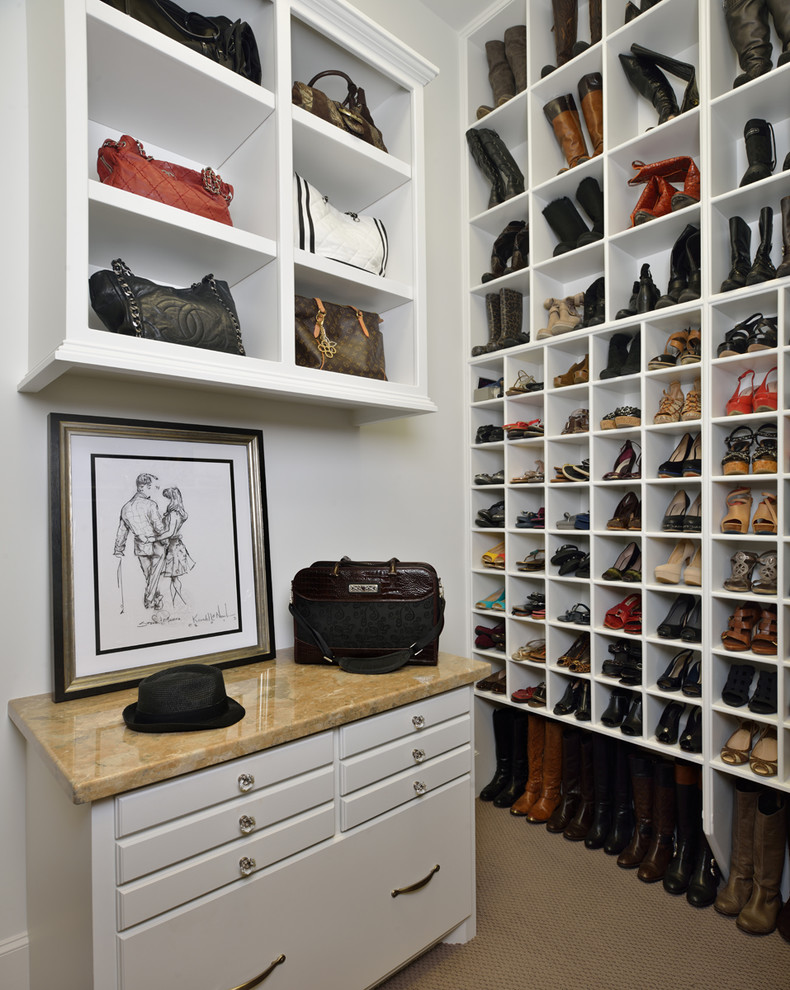 Behind the glass
The same rack can be closed, that is, with hinged or sliding doors, so the storage location of the entire number of shoes and accessories will look neat and more orderly.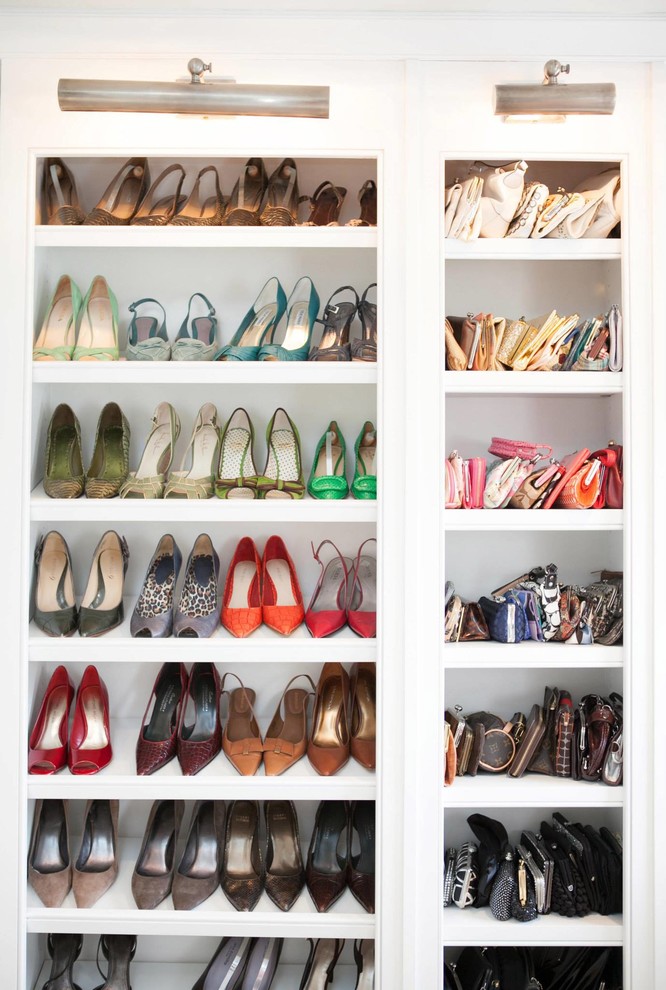 ————————————————————————————————————————————-
A similar design can be supplemented by built-in lighting, and the doors can be made transparent with glass inserts. Door frames with glass inserts, behind which multi-colored and differently textured wardrobe items are visible, will make the storage of shoes and accessories look like an art object that adorns the dressing area in the bedroom, hallway or any other room.
—————————————————————————————————————————————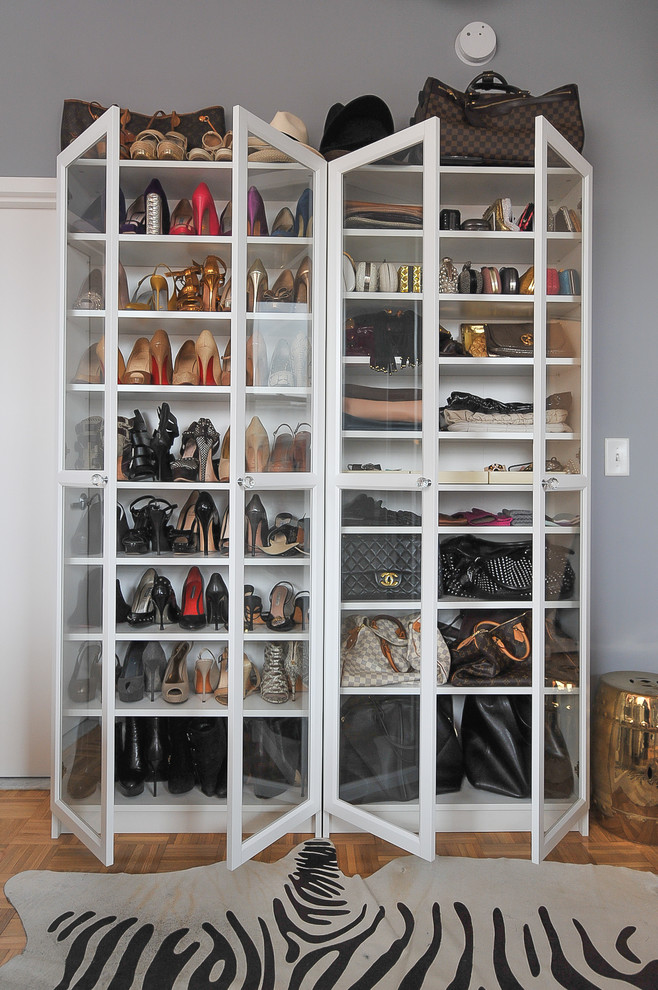 In sight
In the case when a separate place for storing the bags is not provided, and their number is growing according to a geometric progression, there is an option for placing your bags on the surface of one of the free walls. So, for example, a section of a wall or a niche in the dressing room, hallway, in the loggia, in the bedroom can become a beautiful background for your favorite accessories.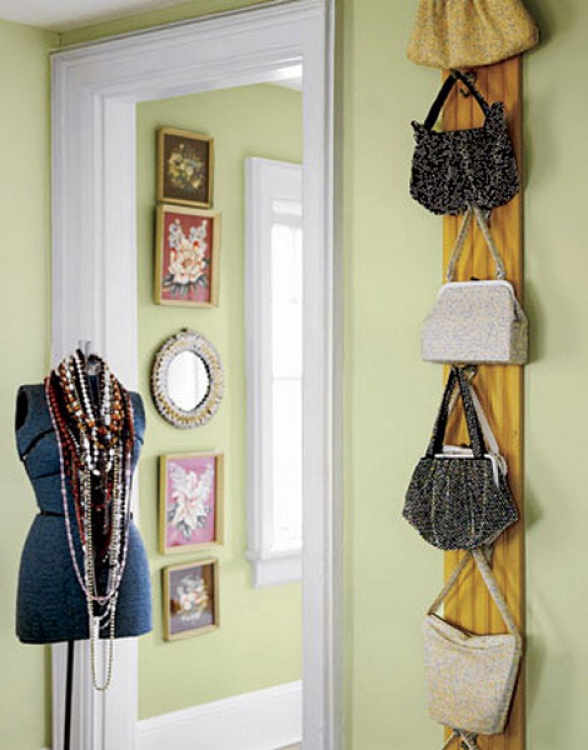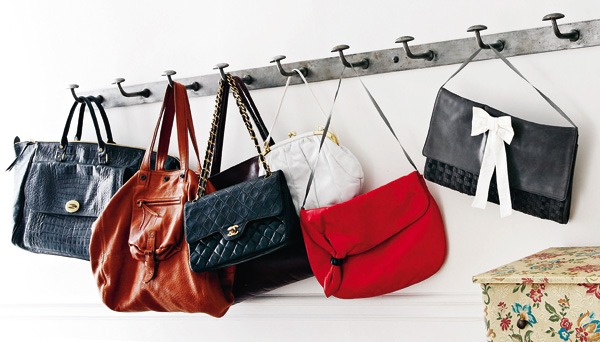 Attach hooks or special holders to the surface of the wall that do not deform the shape of the bag handles. You can set them in a chaotic order or calculate a certain distance for each accessory.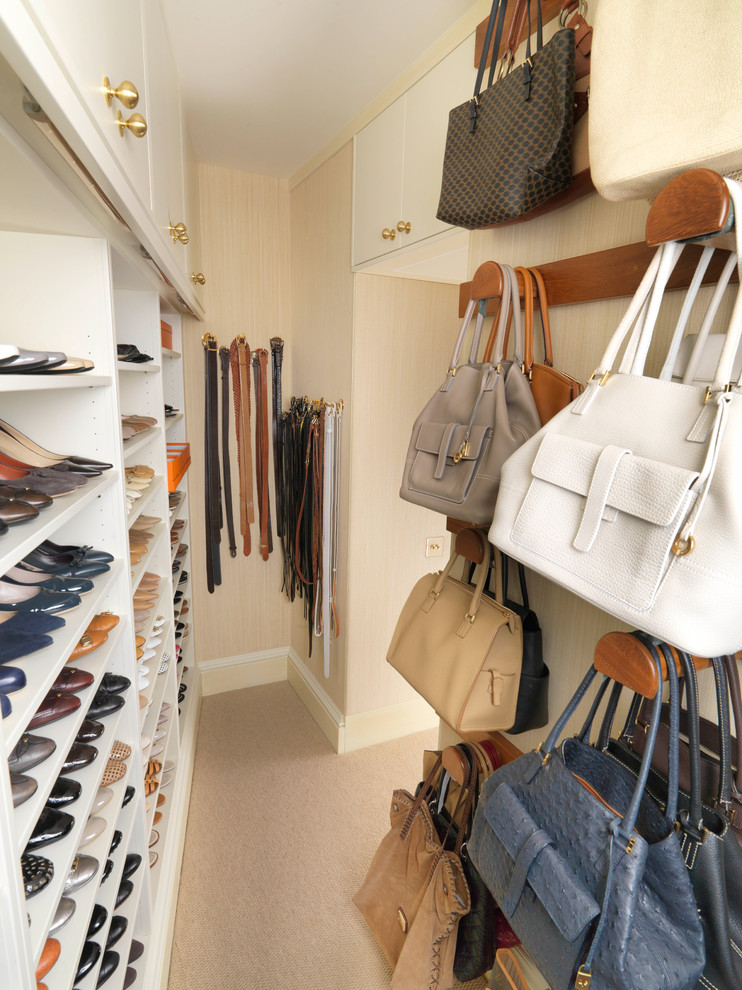 Wardrobes
If the wardrobe or wardrobe storage system is designed correctly, in it you will find a place for the entire bulk of things and shoes. In the event that you only have to plan the design, try on your own or with the help of a specialist to consider the number and types of sections so that they can conveniently accommodate, among other things, bags, clutches, large bags – "shoppers" and small evening bags.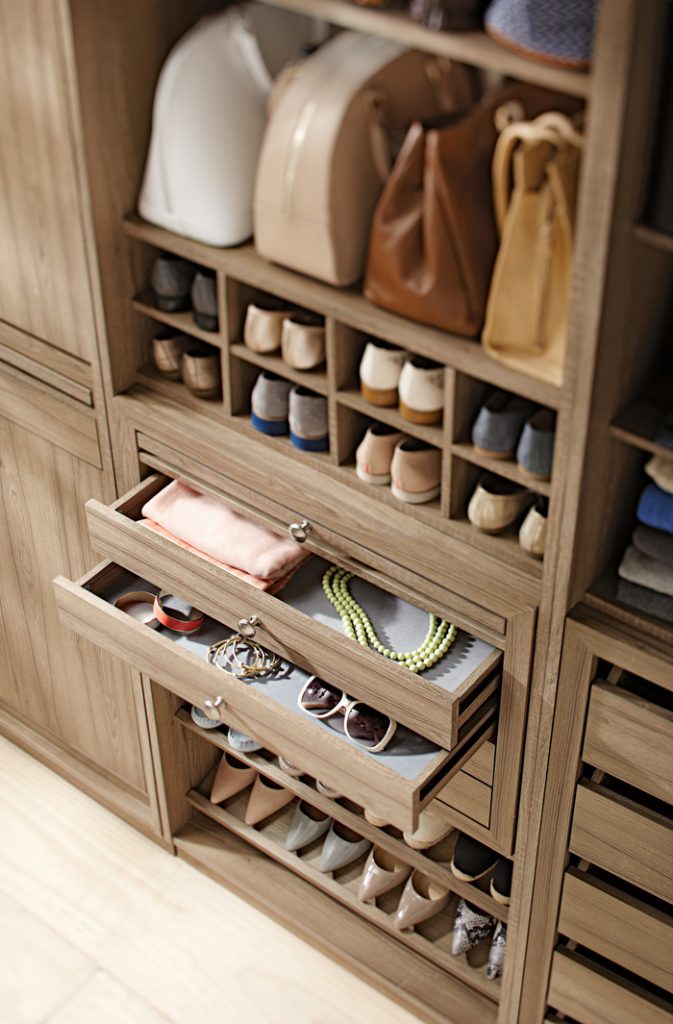 ————————————————————————————————————————————
For example, select a special section for them with dividing partitions made of glass, chipboard or MDF. In addition, the shelves for bags should be horizontal, but for shoes you can choose an angle of inclination of 45 degrees.
—————————————————————————————————————————————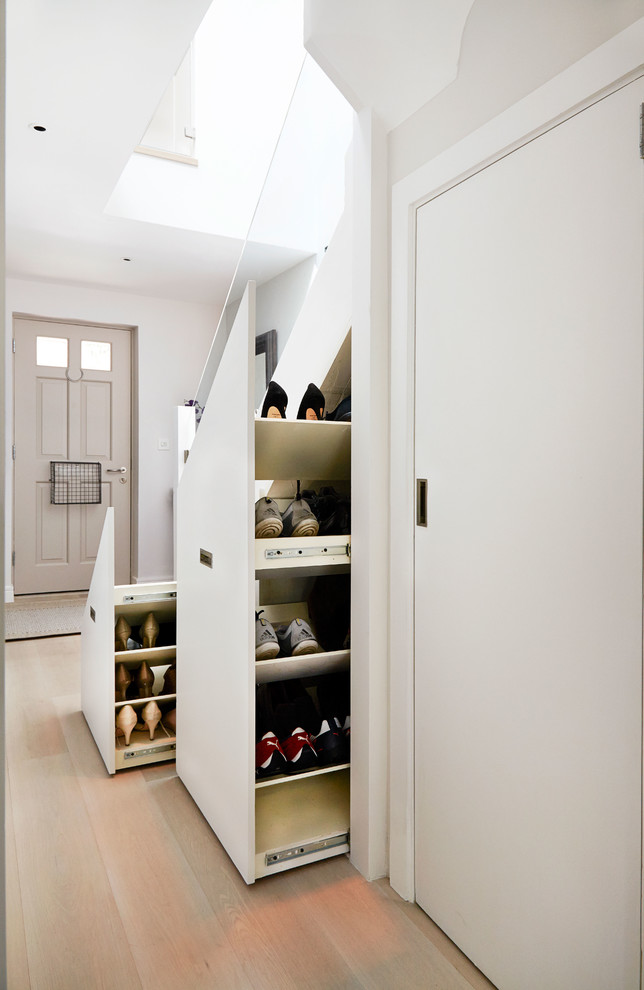 Good luck!