Pie with meat. This cake is an excellent choice for dinner or lunch. It will take a little time to prepare it, and the result will be excellent!
Ingredients 4 Servings
Puff pastry 1 kg
Minced meat 500 gr
Cheese 300 gr
Cheese feta cheese or feta 300 gr
Dill 1 bunch
Parsley 1 bunch
Chives 1 bunch
Onion 2 heads
Chicken egg 2 pieces
Total cooking time 1 hour
How to make a meat pie
1. Fry minced meat until tender. Then fry 2 onions and add to the minced meat with grated cheese, feta cheese, chopped herbs and raw eggs. If the cheese is very salty, then you can not salt.
2. Expand a roll of puff pastry. Lay half on a baking sheet, top the filling and cover with the second half of the dough. Seal the edges carefully. Pierce several times with a fork and grease the egg on top.
3. Bake in a preheated oven until golden brown for about 20 – 30 minutes.
Bon Appetit!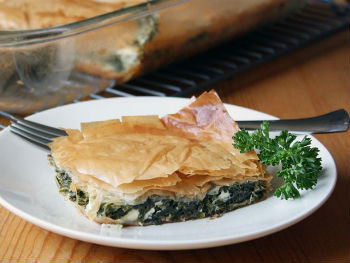 Similar articles
---