Content
---
---
The most romantic day of the year is approaching – Valentine's Day. To spend a romantic evening on February 14 with your loved one, it is important to create the right mood. Candles, a gala dinner, home-made valentines and decorations made with your hands – all this creates a delicate and exciting atmosphere of love and harmony. We bring to your attention several ideas for creating a cozy evening.
Do it yourself: Garland of hearts
To make it you will need: red ribbons, scissors, a small piece of thick cardboard for the template and several sheets of colored or scrap paper. The principle of operation is simple: draw a heart on cardboard (and several different sizes, if you want to make the decoration more interesting). The cut out template needs to be transferred to paper and cut. You will get several hearts that you need to collect in random order on the prepared tape. This can be done with a needle or glue. You can decorate the resulting banner to your taste: add bows, glue hanging on long threads of hearts, use felt and other fabrics.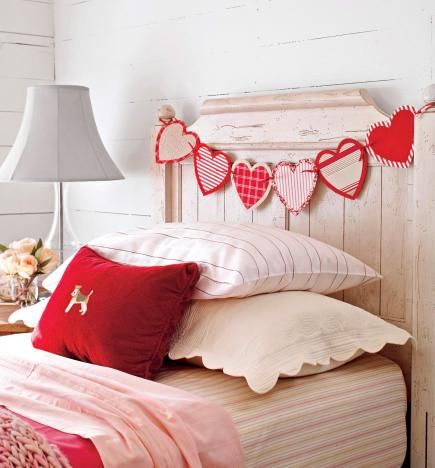 Do it yourself: Garland from photos
The next garland is made just as quickly and is perfect not only for Valentine's Day, but also for family celebrations: anniversaries or home dates. You will need the same materials, only without colored paper. Instead, you need to use shared photos. Make a template out of cardboard (heart, circle, small square, triangle – whatever you like), then overlay it in the photo, trying to get your faces in the "frame" and cut it out. Next, you need to collect the resulting elements on a ribbon.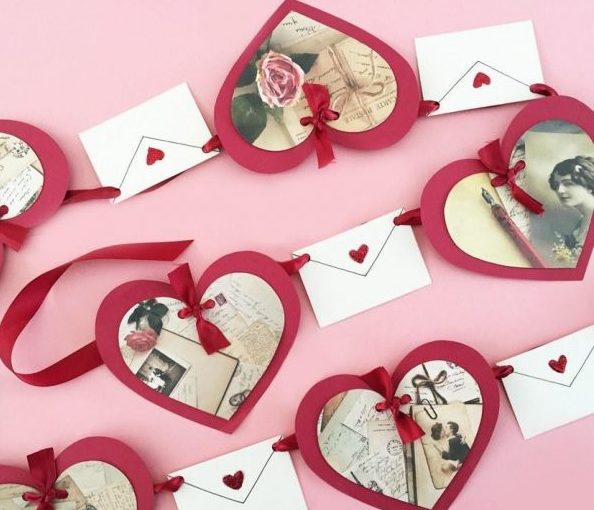 Do it yourself: A wreath of roses in the shape of a heart
For this work, we first learn how to make "roses". We will need double-sided colored paper in red or pink. From it you need to cut a lot of squares of different sizes. On a small square with a simple pencil from the center we draw a spiral, cut it out. Now we twist the paper ribbon, forming a flower, and fix it with glue. We make the basis similarly to the first option. Only on it we fix the resulting roses. You can decorate with green ribbons, beads or something else.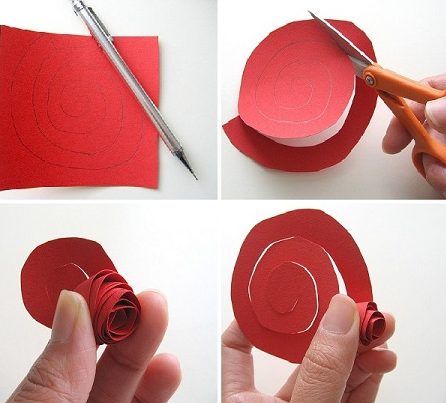 How to decorate a wall for Valentine's Day
Volumetric hearts. The work is quite simple, but it looks amazing. You will need scissors, colored or scrap paper (you can use single-sided), glue, invisible pins or double-sided tape. Prepare several heart patterns of different sizes. Transfer them to paper and cut them out. Now for each heart we carefully pull the upper cups until we get a three-dimensional figure, we fix them with glue. Now on our chosen wall in a random order we fasten our hearts. You can use them to make another three-dimensional figure, or write a declaration of love.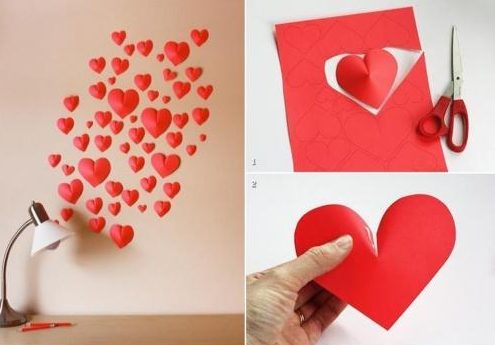 Butterflies. In this work, it is desirable to use paper in several shades. Butterflies are cut out of it according to patterns of different sizes. We bend them in half to get three-dimensional figures. After that, we fasten them on the wall, forming a huge heart or any other figure. Several butterflies can be attached leaving the contour, which will look more natural and original.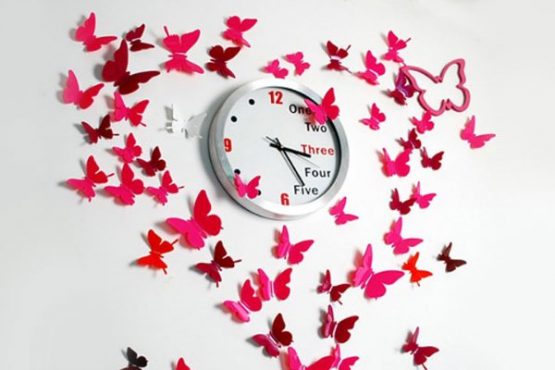 Candles and other interior items on Valentine's Day
A few tips to help add a few romantic notes. Thick wax candles can be decorated with paper stickers, small pill candles will look great in a large transparent vase, floating among the pink petals.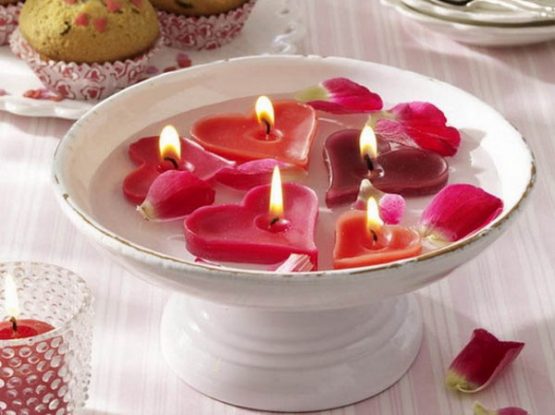 Wall clocks can be additionally decorated with small hearts, in place of missing numbers. On the mirror in the bathroom with lipstick you can write a declaration of love.
On pillows you can sew large or small hearts made of fabric. On a white bedspread you can lay out a big heart with pink petals.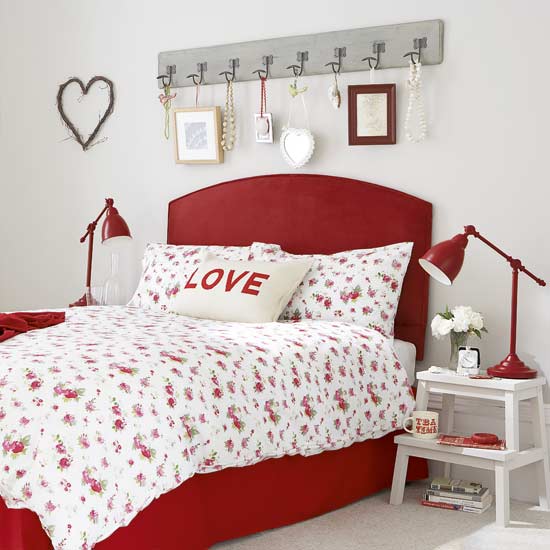 From red apples, you can also cut out the hearts that will decorate the holiday table. Themed stickers or magnets bought in stores are also suitable for home decoration. Flowers are the best decoration, from them you can make bouquets, garlands or wreaths. If there is no time at all, you can make an express garland: hang the ribbon or red thread in several layers where the garland should be and place joint photos on it with clothespins.
Valentine's Day: Ideas and Photos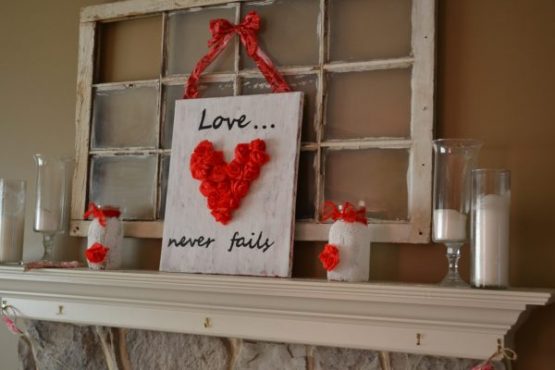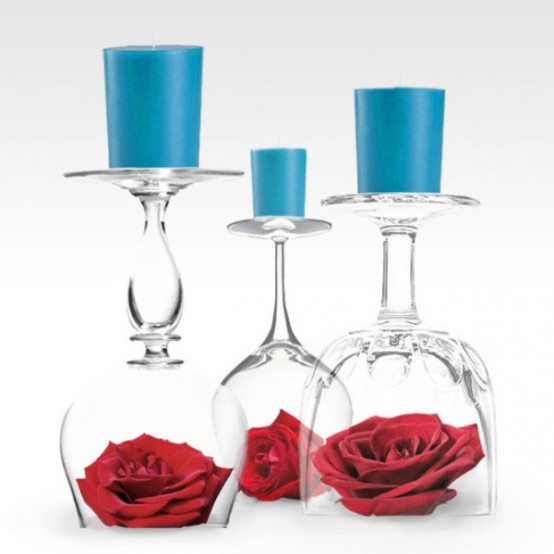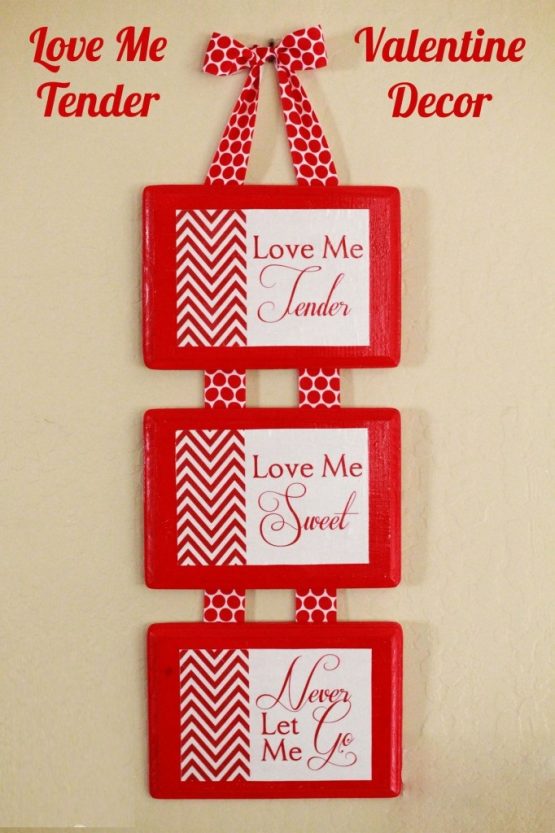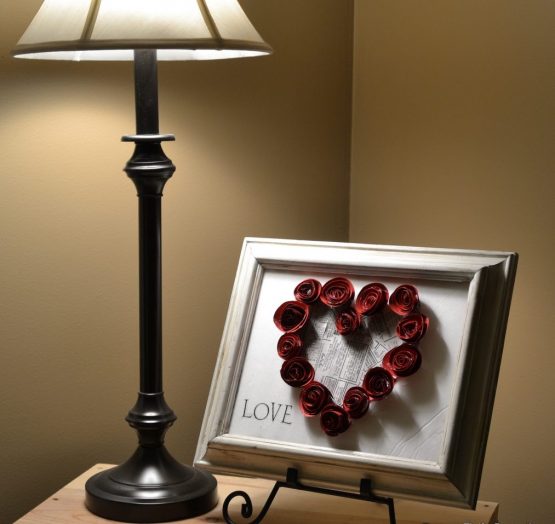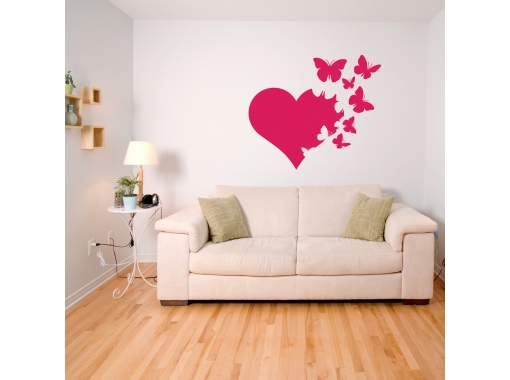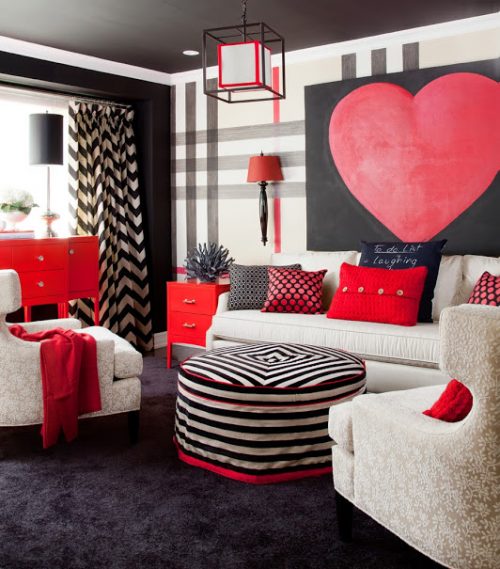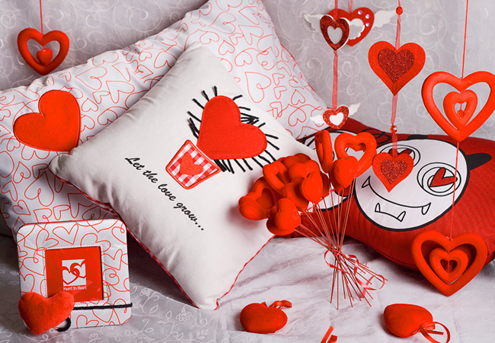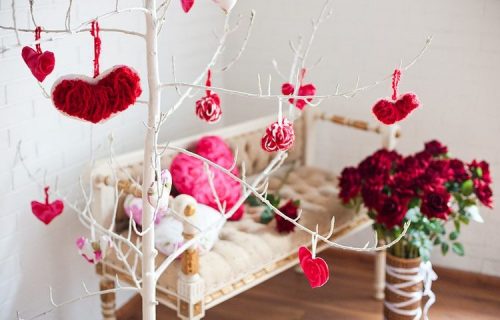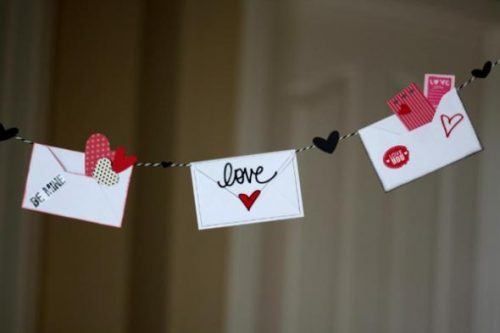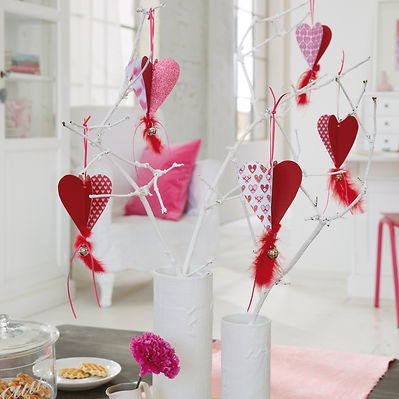 Happy valentine's day!