In expensive designer boutiques and catalogs now you can see a lot of original furniture in a trendy rustic style. But there is a much cheaper way to get such an exclusive – do it yourself! A few basic tools, available materials and a day off – that's all you need in order to create your own birch log coffee table!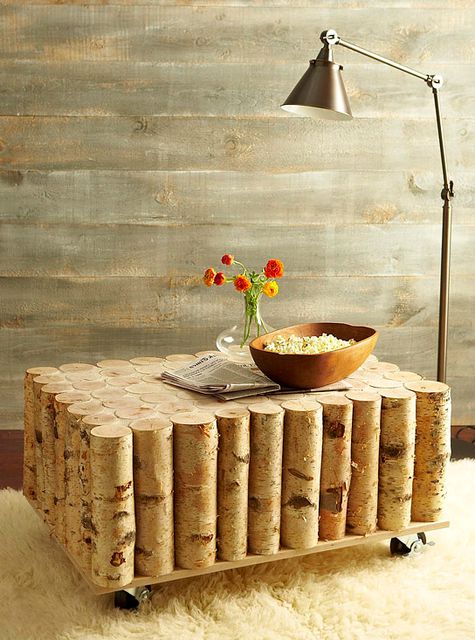 How to make a table of birch logs with your own hands
Why birch tree? Of course, you can use any logs. But birch is easy to use, has a pleasant appearance, smooth texture and light colors. And most importantly – birch trees grow very quickly, so you don't have to worry about harming the environment for the sake of a coffee table.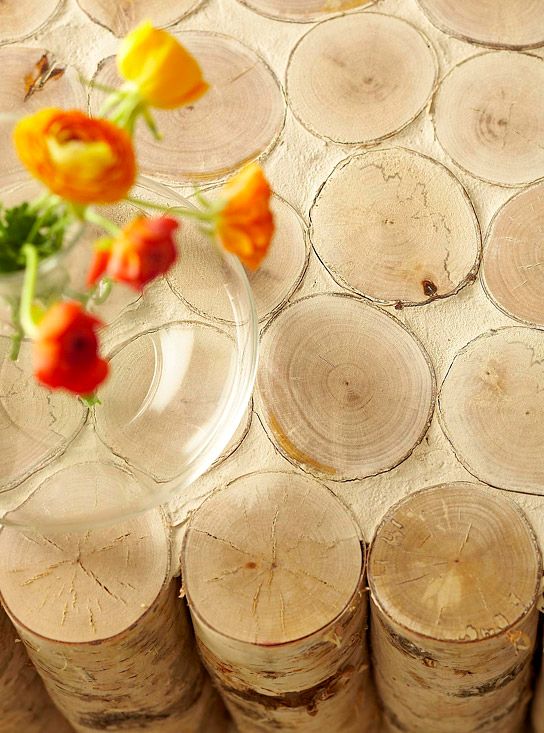 In this project, 34 birch logs were used, each with a diameter of 8-14 cm. The tree can be purchased at sawmills and in specialized stores. You will also need: plywood sheets for the base of the table of the desired size, carpentry glue, plaster, screws, castors, saw, screwdriver, putty knife.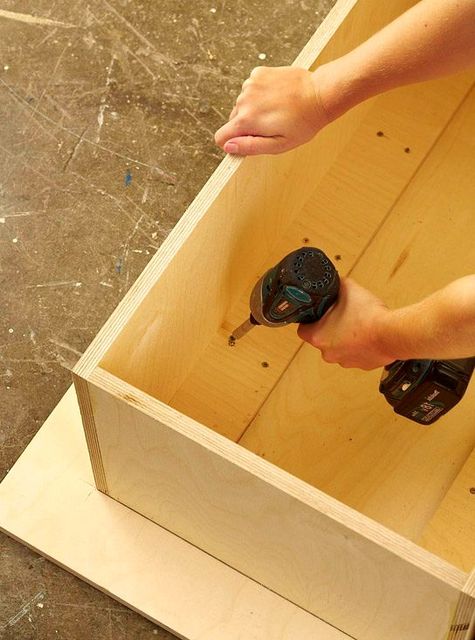 Cut out the base of the table from plywood square or rectangular. In this project, the base size is 84 cm by 60 cm. Build a plywood box with dimensions: length 70 cm x width 46 cm x height 40 cm. The box will be mounted in the middle of the lower base, at a distance of 14 cm from the edges. If the size of your table will be different, just remember that the bottom plywood protrudes above the box at a distance equal to the diameter of the logs. A worktop lid 70 cm long and 46 cm wide will close the drawer. Attach the box with screws or glue with wood glue.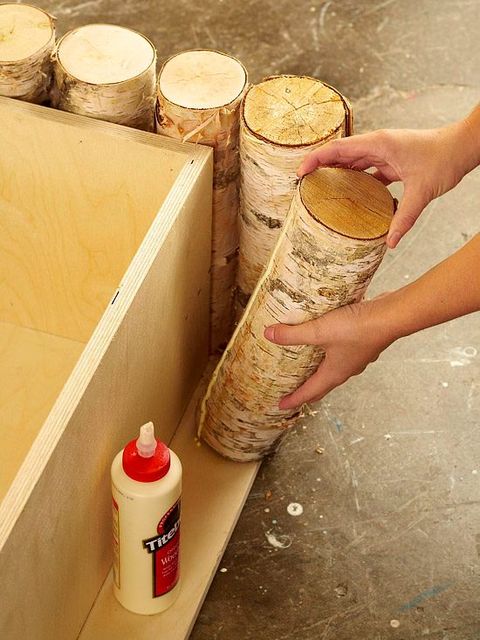 Birch logs are already prepared in advance, cleared of knots and have the same length. With glue, we glue each log to the plywood box as shown in the photo above. For added safety, screw a screw into the log inside the drawer.
Screw the box lid with screws.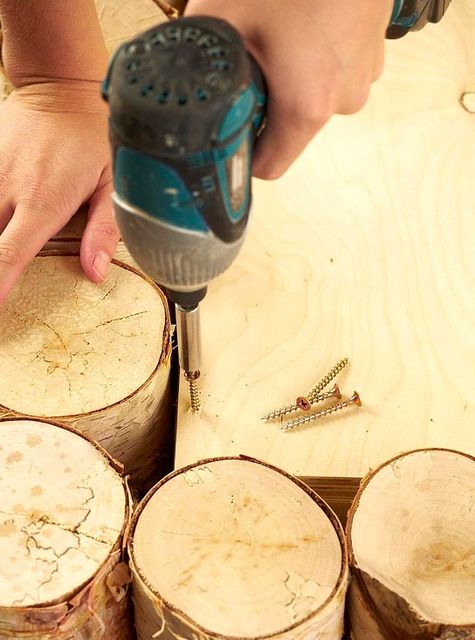 Saw a couple of logs into pieces 2-3 cm high. For such a table, 40 pieces were needed, and a couple more can be made – stands for cups and glasses. Glue each to the countertop with wood glue.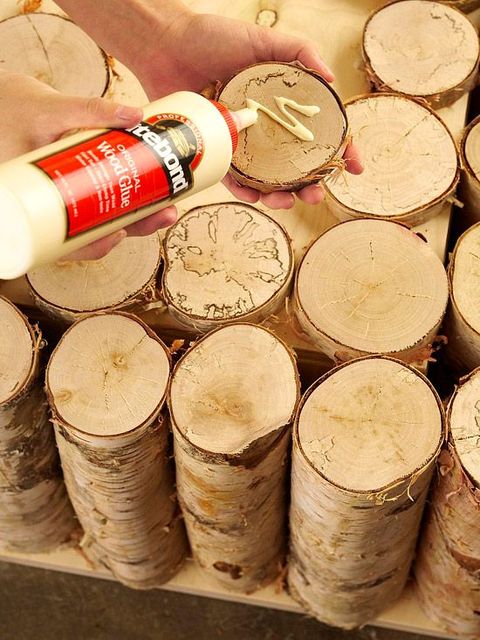 You can leave the countertop in this form, or you can fill the space between the bonfires. For this, finishing plaster for walls of thick sour cream consistency is suitable. Put the plaster on the countertop with a spatula, and then remove the excess from the surface of the bonfires. Let the solution dry.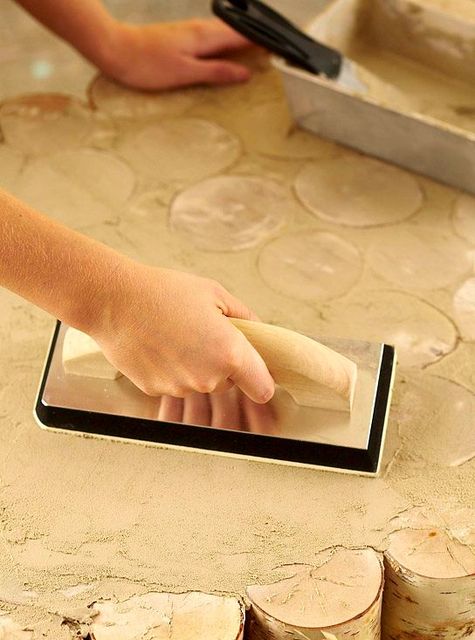 Attach the rollers to the bottom of the table. You can cover the entire log table with a layer of transparent polyurethane for wood.
Done!