A make-up that is perfect for any evening event, a romantic date, going to a club with friends, a party … all you need is a little self-confidence and a burgundy shade of shadow (fluffy false eyelashes will also come in handy). The owners of green and gray-green eyes should pay special attention to this makeup, in combination with the burgundy color of the shadows, your eyes will simply glow with an emerald sheen.
Tools
Face Primer (Australis Primer The Original)
Foundation (Kat Von D Lock It Foundation)
Eyebrow Shadow (Sigma Medium Brow Duo)
Shadow Base (MAC Let's Skate Paint Pot)
Natural Shadow Palette (Zoeva Naturally Yours Palette; Urban Decay Naked Basics Palette)
Cream shades of burgundy (Stila Metallic Merlot Magnificent Metals Foil Finish Eyeshadow)
Glitter (Inglot # 68 Body Sparkles with Mixing Liquid)
Eyeliner (Maybelline Master Precise Liquid Liner)
Mascara (Designer Brands High Impact Mascara)
False Eyelashes (Socialeyes Minx 2.0 Lashes)
Dark Pink Kayal (Zoeva Graphic Eyes Liner in Opulence)
Concealer (MAC Medium Concealer Palette)
Bronzer (Anastasia Beverley Hills Contour Kit)
Blush (Tarte Exposed Amazonian Clay Blush)
Lip Pencil (MAC Nightmoth Lipliner)
Lipstick (Make Up Store Slim 401 Matte Lipstick)
You can use any other face makeup products from your favorite products. The main thing in this makeup is to use the eyeshadow of burgundy or wine colors.
How to do makeup for green eyes
Apply a primer to the entire face by skin type.
Then apply foundation.
Draw eyebrows with shadows or pencil..
If shadows show off under your eyes, use special protective stickers. If you don't have any stickers, then first make up your eyes, remove crumbling shadows and only after that apply a tone.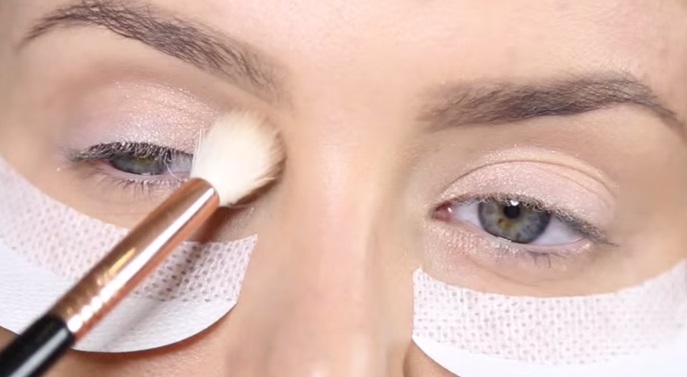 Apply primer to the skin of the eyelids.
On the crease of the eyelid, apply a light brown matte shade of shadows, and then deepen the fold with a dark brown color. Mix everything well.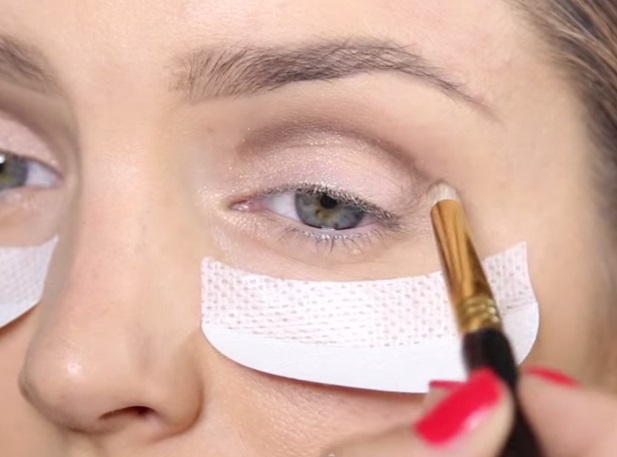 Apply shades of wine or burgundy to the outer corner of the eye.
Apply any light shimmer to the middle of the eyelid..
Apply the same wine tint to the inner corners of the eye and draw the fold of the upper eyelid with it. Wine shadows should completely surround the bright highlight in the center of the eyelid.
Blend everything thoroughly.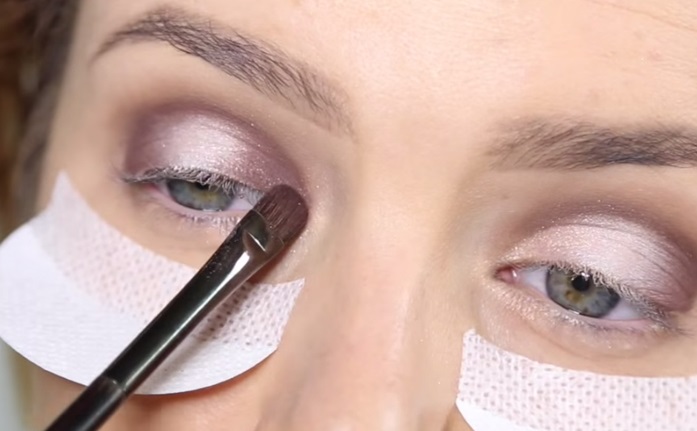 Apply a burgundy shade under the eyelid and blend, using light brown shades as a transitional color.
If desired, make-up can be supplemented with cream shades of burgundy shade, as well as glitter shades of dark pink or white.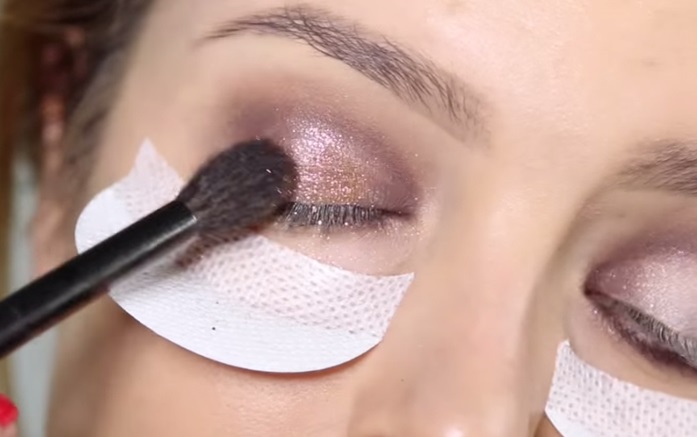 Draw a thin wing with eyeliner or pencil.
Apply mascara and glue eyelashes.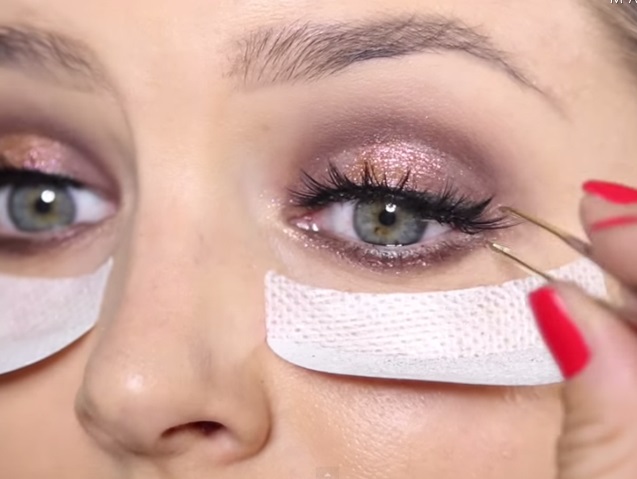 We paint the water line of the lower eyelid with a dark pink kayal, if there is no such pencil in your cosmetic bag, you can use a light beige or dark brown pencil. We work with the concealer under the eyes.
DIY face contouring.
Apply a highlighter on the cheekbones.
Apply blush.
Outline the lips with a pencil and fill the entire surface of the lips with lipstick.
Instead of bright lipstick, you can use beige or light pink, if two accents in makeup are too much for you. Your makeup is ready!