Content
---
---
Festive decoration of nails requires special attention, therefore, choosing a manicure for the New Year, follow not only the trends, but also the traditions of the holiday. A competent design will tell about your preferences and character, as well as complement your bright New Year's image.
Classic New Year's manicure
Still remain at the peak of popularity. In the New Year's manicure, deep blue, purple, as well as red and white are welcome.
It is better to give preference to glossy varnishes. It can be varnishes with a metallic effect or similar in color to precious stones, such as sapphire, amethyst. Nails in this design will suit any outfit, it will look very beautiful. Classic solid nails can be combined with sparkles. On New Year's Eve, nails with glitter or a gold or silver pattern will look elegant.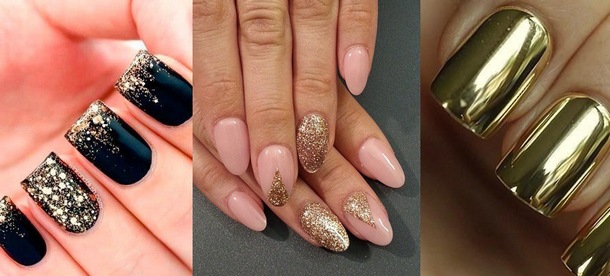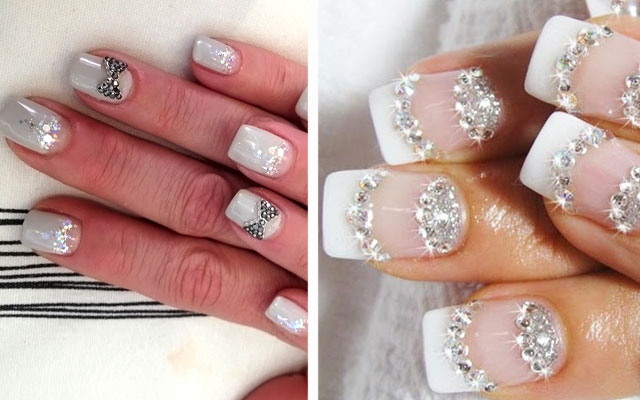 New Year and Christmas drawings on nails
New Year's Eve is a great occasion to create a bright, extraordinary image. The appropriate manicure will only emphasize your personality. In the New Year's nail art in 2017, thematic drawings are welcome. It can be Christmas decorations, Christmas trees, sweets and caramel curlicues. A manicure can be a traditional "striped" combination of white, green and red colors. As a New Year's drawing on nails, you can choose deer, snowflakes or Santa Clauses with snow maiden. Absolutely everything that suits your fiction and imagination is suitable.
If you work at home, ordinary acrylic paints can be used instead of varnish. The nails are covered with a base / transparent base, and then a drawing is applied. Fix art manicure with colorless varnish and go on holiday.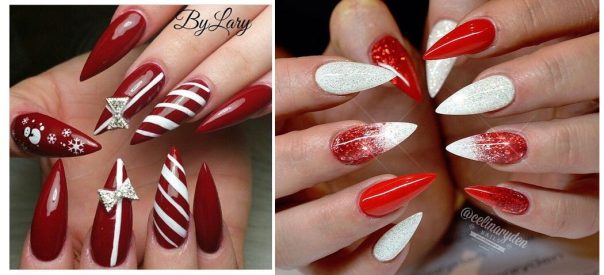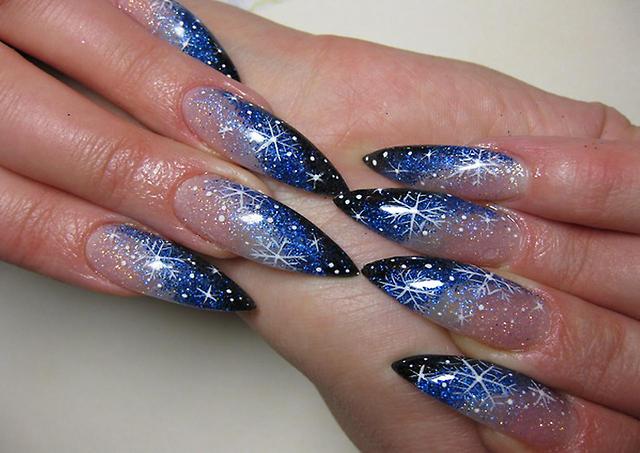 Hologram and lace new trends in nail design
You can create a perfect New Year manicure with a hologram effect varnish. Also, lace patterns on nails are becoming more and more popular. To make such a manicure, apply a base of contrasting color. If the pattern is black, then use red, beige or white colors as the canvas. From above, cover the varnish with a transparent layer and glue the blanks from lace. If you plan to wear a manicure longer than one night, then fix it with another layer of colorless varnish. Lace pads are prepared in advance so that they match the shape of the nail, the general image.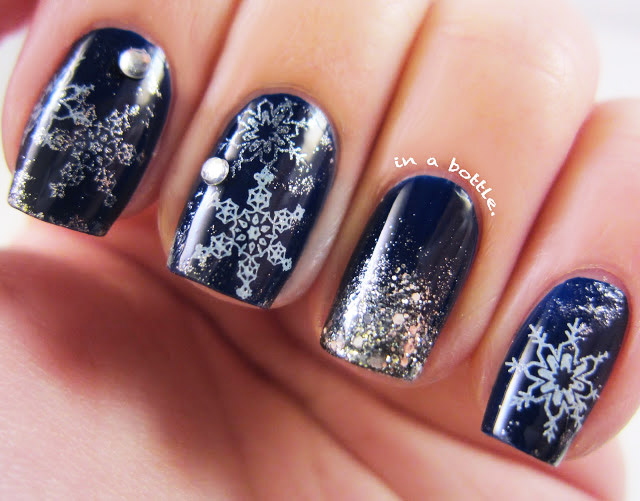 French manicure
French manicure is a stylish and quite popular technique. Traditional nails look appropriate both in everyday life and on holiday. So that your manicure does not seem too boring on New Year's Eve, experiment. Start with a game of colors. Let red, blue, green or black colors appear in your French manicure. They can also be combined with each other. New Year's manicure loves shine and shine. Sparkles, brilliant varnish or a laconic gold strip will not be superfluous. If you want to stand out, you can use a special metal foil. Such a design will definitely look original!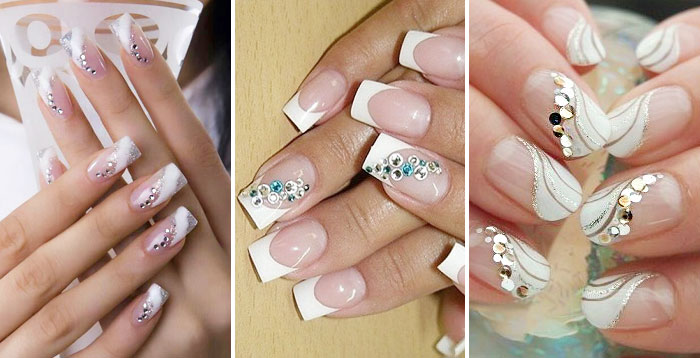 Moon manicure
Lunar manicure is a great alternative to French. Contrasting color is not the tip, but the so-called nail hole. Otherwise, everything is done by standards. Such a manicure will look gentle and stylish. The main thing is to adhere to the middle ground and not overdo it with sparkles and other bright elements.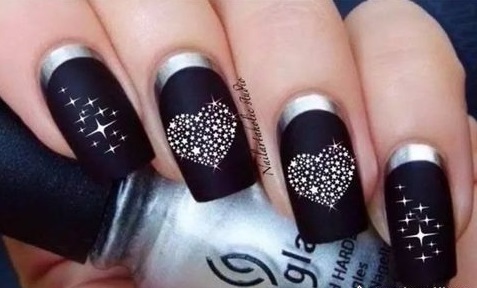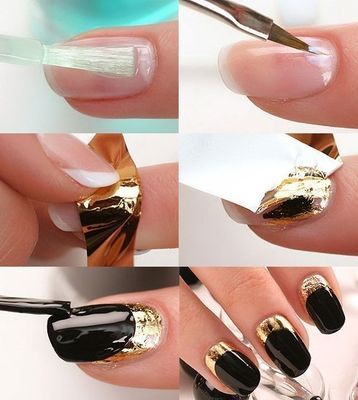 How to care for your nails
A manicure always requires care. On holidays, much time is devoted to cooking and cleaning, so nails can lose color and some can break. We suggest you use blitz tips so that your nails always look healthy and well-groomed:
remove burrs and cuticles in time
lubricate your hands with cream more often so that the nail plate and the skin around them are always moisturized
don't forget to do hand baths
take away a place for oils on the shelf for cosmetics, lubricate their nails
if white furrows appear on the nails, review the nutrition
before applying varnish, hold the bubble in your palms so that it warms up
do not use expired varnish
do not paint over the nail completely, leave the stripes without color at the edges
Choose a graceful shape of the nail. The most optimal in the new year – a short oval.