Wonderful cheese soup. Fast, hearty and tasty.
Ingredients
minced chicken 400 gr,
mushrooms mushroom 400 gr,
water 2 liters,
3 potatoes,
carrots 1 pc,
bow 1 pc,
garlic 2 cloves,
dry white wine 100 ml,
processed cheese 400 gr,
bay leaf 2 pcs,
parsley,
ground black pepper,
ground nutmeg,
salt to taste,
cooking oil.
How to make mushroom cheese soup
Pour prepared mushrooms with water, bring to a boil, remove the foam, reduce heat and cook for half an hour.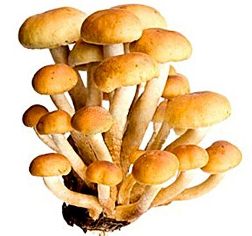 Peeled onions and carrots are cut into small strips, chop the garlic and fry in vegetable oil. When they are browned, add the minced chicken to the vegetables and also lightly fry.
In a saucepan with mushrooms, put potatoes cut into small slices and cook for 15 minutes. When the potatoes are cooked, gently take it with a spoon or fork..
We add fire and add vegetables fried with minced meat.
Then we dissolve all the cheese in the soup, laying it over a tablespoon, until it is completely melted. Add white wine, bring to a boil and reduce heat to the smallest.
Put bay leaf and a pinch of nutmeg in the soup. Salt and pepper to taste. Cover and cook over low heat for 5-7 minutes.
Serve sprinkled with finely chopped parsley, with bread fried in vegetable oil.
Bon Appetit!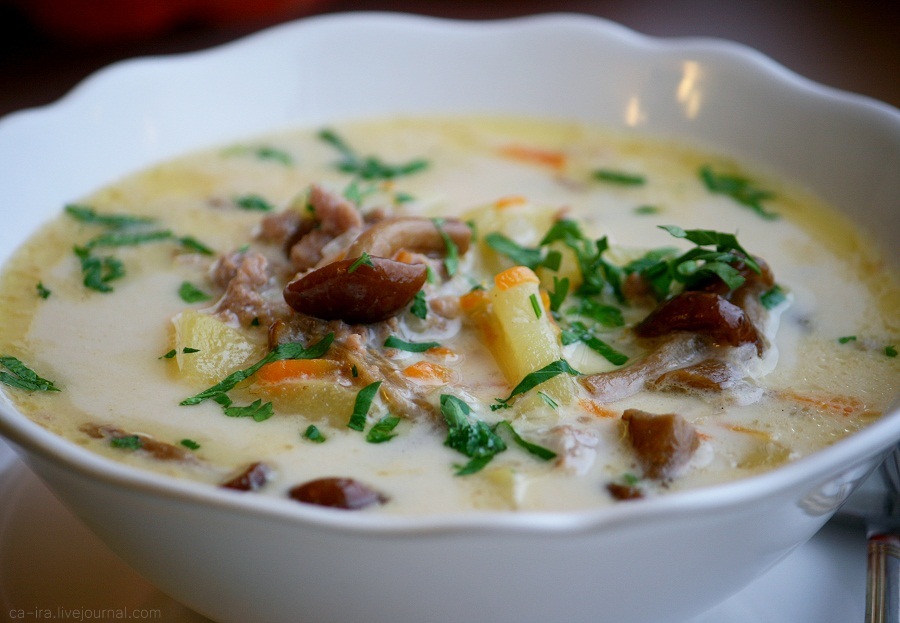 Similar articles
---