Victoria Beckham got rid of her tattoos dedicated to her husband, and this fueled rumors of family disagreement. Talking about a possible divorce of David Beckham and the former "peppercorn" began in the fall: insiders reported that the spouses had estranged from each other, and then the footballer mentioned in an interview about marriage problems.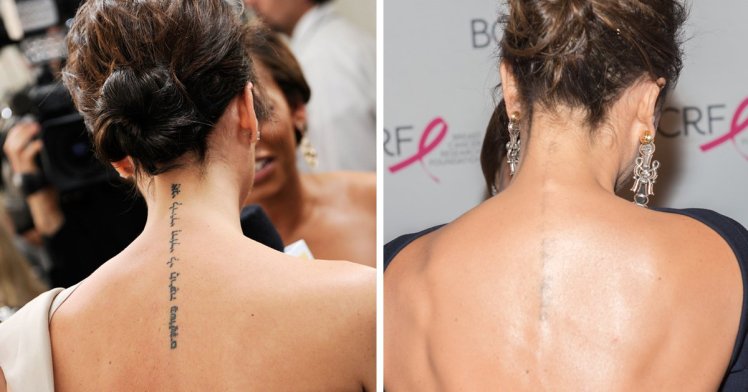 And now there is another reason: at the British Fashion Awards in London, Victoria was pleased to demonstrate to photographers that there was no trace of the tattoo that she had once done in honor of her beloved. For many years, a Hebrew inscription has been curling along Victoria's spine, and in translation it means "My man belongs to me, I belong to my man." Now there are even no traces left of her. It is known that the designer and former lead singer of Spice Girls began to laser tattoo as early as 2015.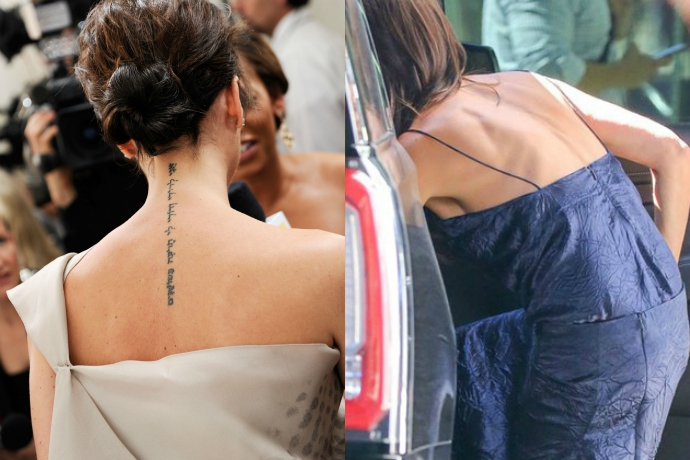 But the most loyal fans noticed that Beckham began to reduce this tattoo for a long time, and now she just completed what she started. By the way, before the designer removed two more drawings on her wrist, which were also dedicated to her husband.
The first tattoo marked the date when he and David made their wedding vows. The second was written in Latin, it sounded like De Integro ("Re-start") and symbolized the "reboot" of their marriage after a quarrel in 2007.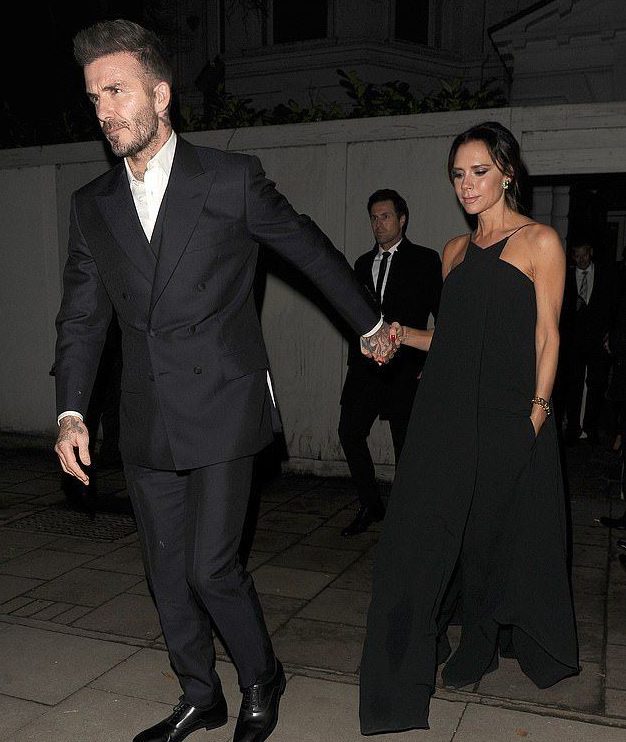 Sources close to the couple claim that Victoria got rid of tattoos, because she thought: they cheapen her elegant image. No hidden meanings are needed in this. "But this is a part of her life, and without regret she got rid of her memories," others doubt. By the way, David is not going to touch his tattoos made in honor of the wedding (in particular, the date of the marriage).
Be that as it may, at the very event where Beckham showed a "clean" back, the couple were together. And the couple looked quite happy. So maybe the truth is not to attach so much importance to the removal of tattoos, because this is just a picture on the body.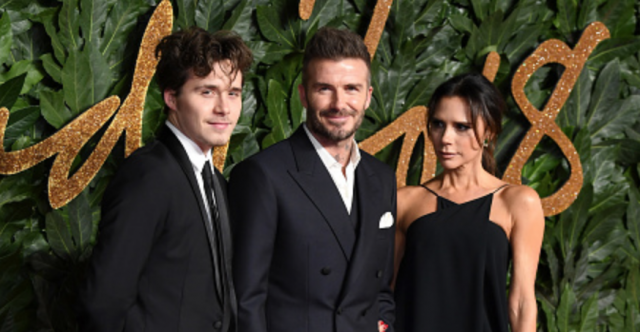 Victoria also removed two more tattoos from her wrist, but David Beckham has more than 40 tattoos.