The impudent robbery of Kim Kardashian, which happened on Monday night in Paris, continues to be overgrown with new details. In particular, the reality star told that she was very afraid that she would be raped.
Kim Kardashian spoke about the robbery in Paris
At that moment, when five armed masked men in police uniform broke into her apartment, Kim was already in bed. Hearing the stomp on the stairs, she began to dial the number of her bodyguard Pascal Duvier, but the bandits grabbed the phone from her hands, and Kim herself was pulled out of bed. The socialite cried and begged to spare her, repeating that she has two children. And she was very afraid that one of the robbers would want to abuse her. Having tied Kim Kardashian's wrists and ankles with tape, the criminals pushed her into the bathroom.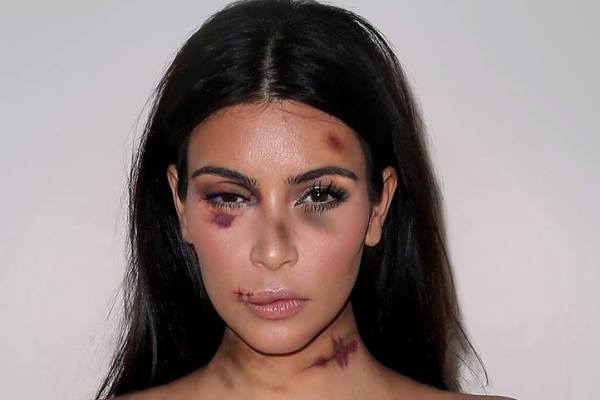 There Kim managed to free her hands from the tape, open the window and start calling for help. The screaming Kardashian was heard by her friend Simon Arush, located a floor below. She grabbed a cell phone, locked herself in the bathroom with him and called Pascal Duvier, who at that moment guarded the socialite's sisters, Courtney Kardashian and Kendall Jenner, having fun in a nightclub. Pascal immediately rushed to the aid of his mistress, but was just a couple of minutes late: the criminals managed to hide on motorcycles.
Kim admitted to the police that she did not understand what the robbers were talking about, but several times heard from them the word "ring".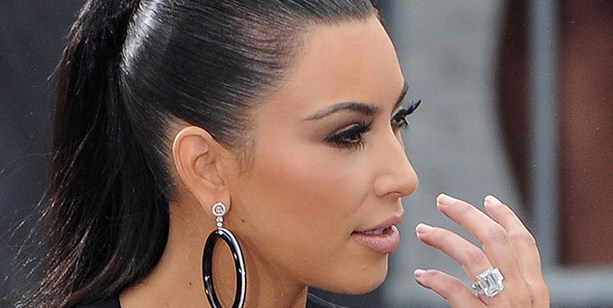 Kim immediately realized that they were looking for her ring with a 20 carat diamond from Lorraine Schwartz. In addition to this jewelry donated to the star by her husband Kanye West, the bandits also grabbed a $ 6.7 million jewelry box and several other valuables.