Kylie Jenner and Travis Scott last February became parents for the first time. A girl was born that star parents called Stormi.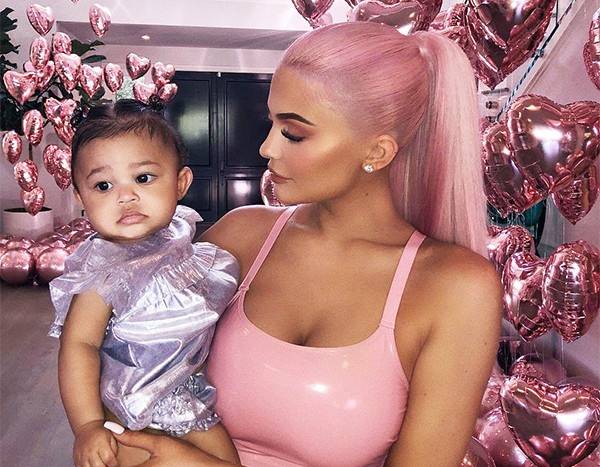 Stormi has already learned to walk and dress fashionably. On April 1, Kylie Jenner shared a touching video with her subscribers that caused hundreds of touching comments. The youngest billionaire showed that her daughter had already taken her first steps on her own. In the video, the baby with the help of dad, rapper Travis Scott, walked up the stairs, and then ran along the lawn herself. In the hands of a girl holding a pink bag Hermes.
"She can't leave her purse," Kylie signed a post..
Kylie, recall, took pregnancy seriously and even abandoned the usual activity in social networks. The TV star and business woman practically hid her pregnancy from the public and spoke in detail about changes in life only when Stormi was born.
The baby is one year old, and her mom's Instagram posts are dedicated only to her. Kylie showed fans pictures and videos about how her only daughter lives, how mom and dad take care of her.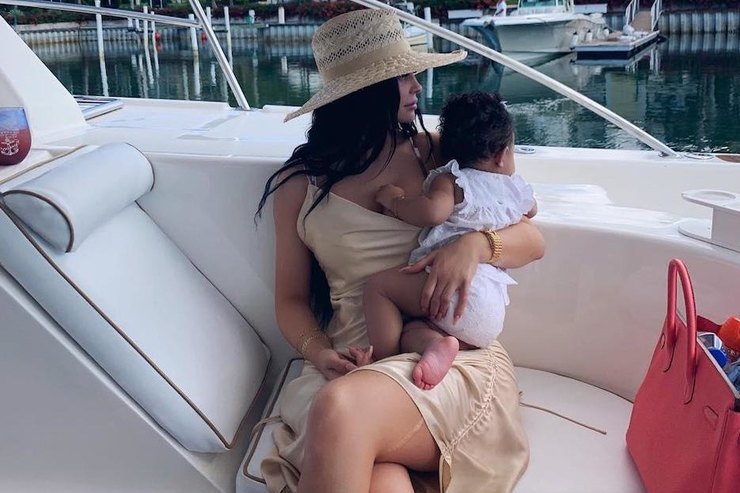 How lucky I am to be the mother of such a cute, smart and cheerful child! I couldn't even dream of that, Storm. I want you to stay so forever, and I was able to protect your smiles and laughter. I know that you will remember little about your first year of life, but I pray that you will never forget to share joy and laughter with the world. My love for you is growing at a tremendous speed. Every day with you is the best day of my life! Happy birthday, my angel on earth – wrote Kylie in her social network.