The time of the "weighty" foundations that turned the face into an ideal, but mask, in the past. Now in fashion a natural, almost intangible beauty, which can be achieved with perfectly matched foundation.
Of course, the choice of such cosmetics is a purely individual matter. But a good foundation should be firmly held throughout the day, well mask any defects, as well as care for the skin. We have selected the 10 best foundation creams of 2016 – 2017 that cope with these tasks..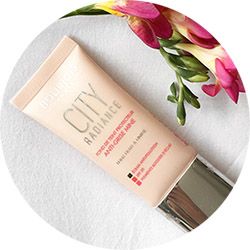 Bourjois city radiance
Our list opens a worthy product from the mass market – the Bourjois City Radiance foundation. The 2016 new product has a pleasant smell and a light cooling texture with unique pigments. This cream blends perfectly with the skin, eliminating dullness of the face..
The composition includes UV filters with a high degree of protection and special components that create a protective screen on the skin that prevents the penetration of UV rays and contaminants. Bourjois City Radiance hydrates the skin well without leaving a sticky feeling. As for masking, this concealer conceals small skin defects well, but it will not cope with more serious problems.
Pros: moisturizes, protects, is not noticeable on the face.
Cons: inexpensive, not suitable for oily skin.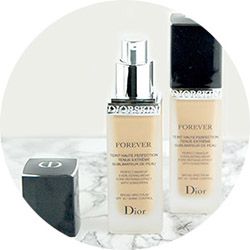 Dior Diorskin Forever
The manufacturer promised that Diorskin Forever cream will allow you to achieve Dior studio makeup at home if you apply it not with your fingers, but with a branded sponge egg. The cream has a fluid texture, due to which the tone lays down with an ideal veil, creating the effect of "velvet" skin.
Diorskin Forever well mask imperfections, while completely invisible to the skin. Durability and comfort provided for 16 hours.
Pros: light texture, durability, SPF 25, a large selection of shades.
Cons: This foundation is free from any flaws.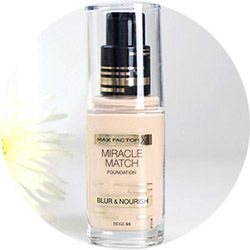 Max Factor Miracle Match
Among tonal products of the middle price category, this cream is an undeniable leader. Its main advantage is outstanding durability, which will come to the rescue even in the heat. The presence of reflective microgranules create a radiant effect, while the gloss on the face is completely invisible.
Makeup based on Miracle Match is resistant and as natural as possible. 40% of the formula are caring substances, while
the cream has a light texture, suitable for all skin types.
Pros: light texture, durability, a large selection of shades.
Cons: a specific smell that immediately disappears after application.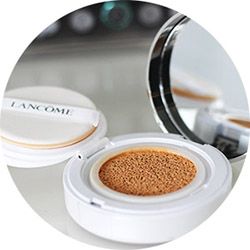 Lancome cushion miracle
A revolution among tonal products is a cream fluid in a porous pad. The secret of the cream is the presence of ultra-light moisturizing particles that improve skin tone, allowing it to breathe throughout the day. As a result, all irregularities are smoothed, the face looks radiant and healthy..
Another advantage of Lancome Cushion Miracle is its rich palette with about 10 natural shades. The only thing is that this product will not appeal to those who prefer a completely matte finish, as the cream gives a light shine.
Pros: light invisible coating, moisturizing, protection.
Cons: small volume, not suitable for oily skin.
Lancome teint miracle
Our rating includes another reliable premium format tool. Lancome Teint Miracle is the best foundation for dry skin. This cream smooths the tone well, masking imperfections, and also provides skin care and hydration throughout the day..
Lancome Teint Miracle contains pearlescent particles that instantly brighten the skin and fill it with energy.
Pros: not noticeable on the face, moisturizes, has a pleasant texture.
Cons: no.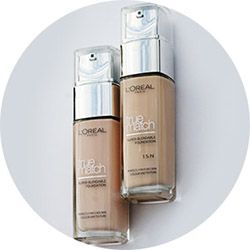 L'Oreal Alliance Perfect
If the top 5 included universal remedies, then in the sixth position the matte foundation for oily and combination skin L'Oreal Alliance Perfect was firmly fixed. It creates a reliable and maximum natural coating thanks to absorbent microparticles, which absorb excess fat from the pores and give the skin a seductive haze.
It is a cream of medium firmness (7-9 hours), which is quite enough for a light daytime make-up.
Pros: light texture, a large selection of shades.
Cons: not suitable for dry skin.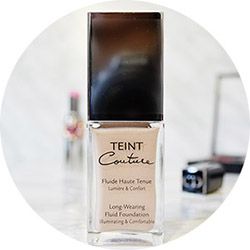 Givenchy Teint Couture Long-Wearing Fluid
If the previous tool belonged to budgetary funds, then Givenchy Teint Couture is a luxury cream and a real find for owners of oily skin. Special components that make up the cream improve the structure of the skin, making it perfectly smooth, matte and pleasant to the touch. It has high resistance up to 15 hours, does not swim even in summer.
Another plus is a wide selection of light shades. Perhaps this is the best matte foundation for oily skin. The only thing Givenchy Teint Couture is not suitable for aging skin, as it further emphasizes existing wrinkles.
Pros: light coating, high durability, SPF 20, a large selection of light shades.
Cons: not suitable for dry and aging skin.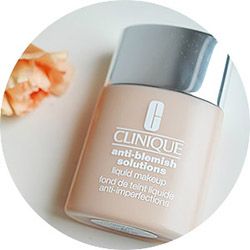 Clinique Anti-Blemish Solutions Liquid Makeup
Anti-Blemish Solutions Liquid Makeup can rightfully be called the best foundation for problem skin. This Clinique product perfectly tones and masks minor imperfections..
Greasy shine, enlarged pores, acne and acne marks are a thing of the past, because Anti-Blemish Solutions Liquid Makeup controls the production of sebum, thereby helping to prevent new inflammations.
Pros: lightweight, resistant, well conceals imperfections, heals problem skin.
Cons: not for winter, as it contains alcohol.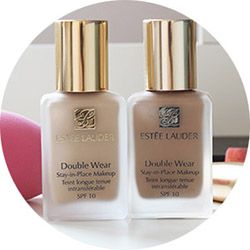 Estee Lauder Double Wear Stay-in-Place Makeup
If we take into account exclusively advantages, then this foundation should be in the first position of our top 10. It has extra resistance (up to 16 hours of perfect make-up), 100% masks any defects and peeling, gives a noble tone without yellowness.
It contains no alcohol or oils, so the Estee Lauder Double Wear Stay-in-Place Makeup is suitable for all skin types..
Pros: super resistant, lightweight formula, well hides any skin defects.
Cons: lack of dispenser.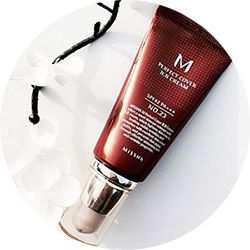 Missha Perfect Cover BB Cream
The top 10 best tonal products included Korean BB-cream, which for several years of release has been steadily held in bestsellers based on sales results. It has a dense texture, but is unexpectedly easy to apply, professionally masking age spots, freckles and pimples. Provides a high degree of protection against sunlight.
The only minus of this cream is that it does not mask peeling, after application they stand out even more.
Pros: not noticeable on the face, well hides imperfections, SPF 42.
Cons: does not mask peeling.
A high-quality tonal product should professionally even out the tone, mask imperfections, and also provide complete skin care.
We hope our list of top 10 will help you decide which foundation is the best..
Similar articles
---