Dry face skin should be looked after regularly, even if its owner does not particularly suffer from some of her unpleasant manifestations. Over time, they will only worsen, so the sooner you start taking preventive measures, the calmer and more comfortable you will be then.
Which cream to choose for dry skin
Since the skin is 70% mineralized water, components of water origin interact more easily and are absorbed by the skin than components obtained from plants. Biotherm brand biologists have selected three components of underwater origin that have powerful nutritional and regenerative effects..
Cream Blue Theraphy Accelerated, Biotherm
AFA algae extract restores the protective barrier of the skin, smoothes the wrinkles and prevents early aging, golden kelp gives the cells a powerful supply of mechanical strength, which helps maintain balance and allows the cell to maintain integrity even under strong external influences. And pure thermal plankton enhances skin immunity, stimulating its natural recovery from the surface to the deepest layers.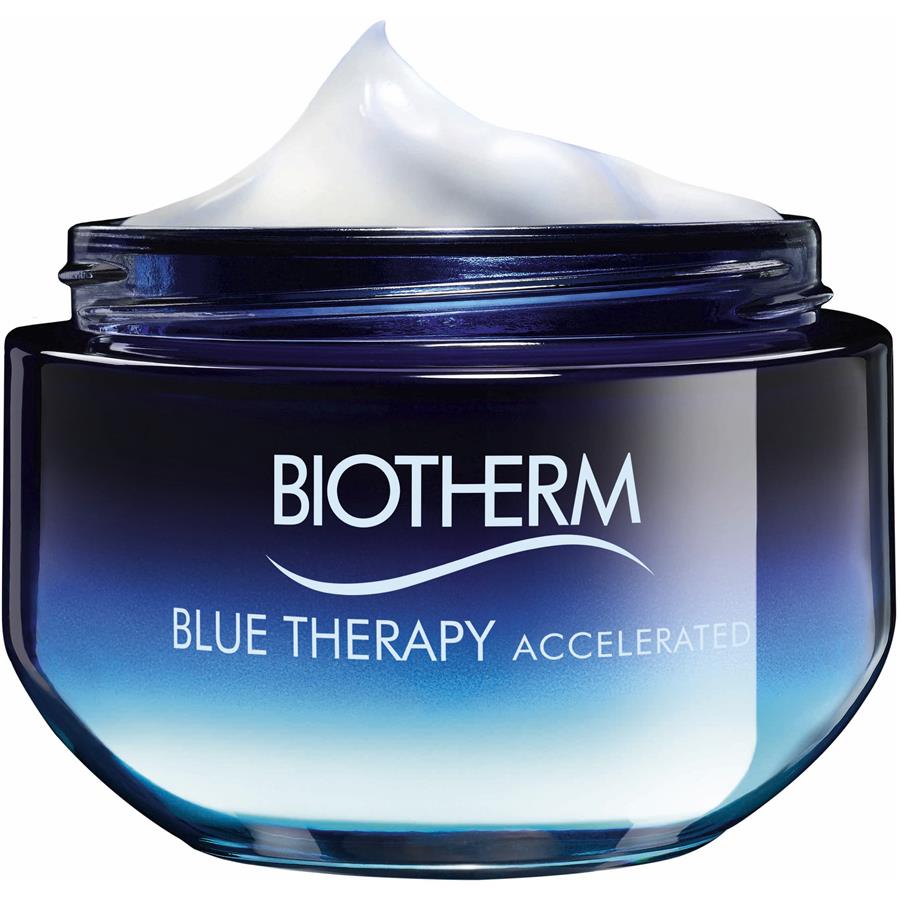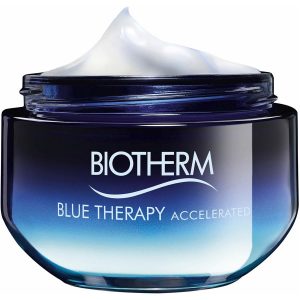 Cream Ultra Facial Cream, Kiehl's
This cream is a real extreme: he participated in climbing Mount Everest, expeditions to Greenland and other fascinating experiments in severe weather conditions. The light texture of the cream provides hydration for 24 hours, leaving the skin smooth, soft and balanced. The product is suitable for severe weather conditions, as it not only retains moisture in the skin, but also absorbs it from the air.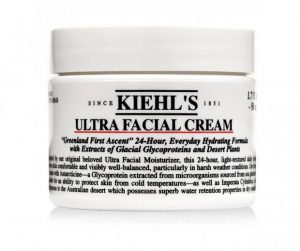 The product contains the innovative ingredient Antarcticin, which provides excellent protection against dryness, perfectly moisturizes the skin, makes it noticeably smoother and prevents the harmful effects of free radicals. In addition, the empress cylindrical extract takes care of your face, this plant improves microcirculation in the inner layers of the skin, removes puffiness and improves complexion, and squalane – high-quality moisturizing oil of high purity obtained from olives – is perfectly absorbed and makes the skin silky.
Cream Crème Riche Desalterante, Clarins
A rich and nourishing cream with arctic cloudberry oil, enriched with fatty acids, restores the balance of even the most dehydrated skin, eliminates the feeling of discomfort due to dry skin and provides intensive hydration.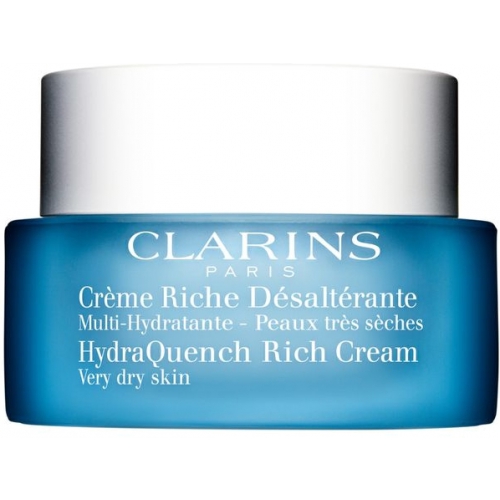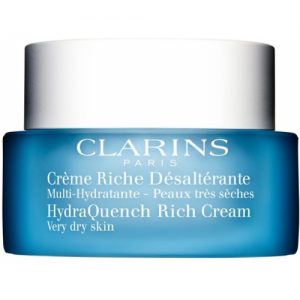 A cataphray tree growing exclusively in Madagascar is used in traditional Madagascar medicine as an effective tonic and antipyretic, and its essential oil is famous for its firming and soothing properties. Recent studies have revealed the ability of cataphray bark extract to improve the state of the stratum corneum and optimize the process of natural skin hydration. Brand experts advise a special application technique: do not smear the cream on the skin, but warm it in the palms of your hands, and then apply it with light patting movements to the skin.
Cream Mandel Sensitiv, Weleda
A gentle and quickly absorbing cream for easy, gentle care for sensitive skin. Almond oil, plum seed oil and natural moisturizers protect the skin from drying out and support its natural regeneration. With dry skin, hormonal fluctuations and changes in weather conditions, weleda almond oil can be added to the cream.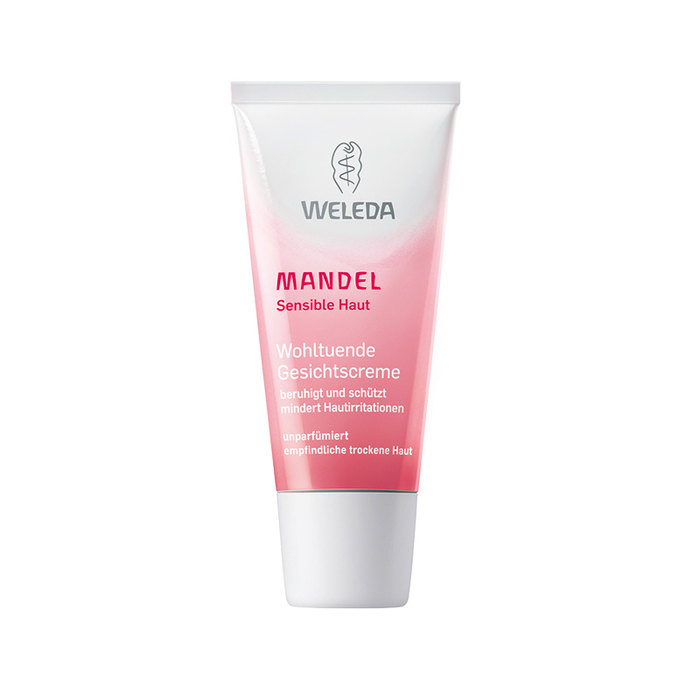 Cream Ideal Resource, Darphin
The effectiveness of this cream is provided by extracts of 3 perennial plants: white hibiscus, centella asiatica and Japanese highlander to protect your skin. These extracts have a complex effect and fill the skin with energy to restore its youthful appearance, smooth wrinkles, improve skin tone and texture. Softening, protecting and moisturizing, the cream fights against the aggressive effects of the external environment, fills the skin with moisture and nourishes its deep layers, helping to maintain a beautiful appearance at any time of the year.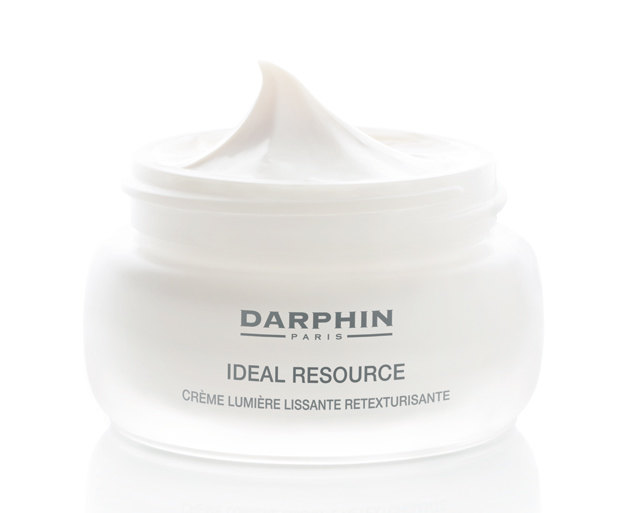 l'Occitane creme confort ultra riche
Ultra nourishing cream eliminates the inherent problems of dry or very dry skin. The concentration of shea butter is incredibly high (25%), but the cream is absorbed very easily and quickly. The light texture and high bioavailability of shea butter exclude the product from rolling off or the effect of an adhesive film, the skin will be moisturized, smooth, protected and radiant with health.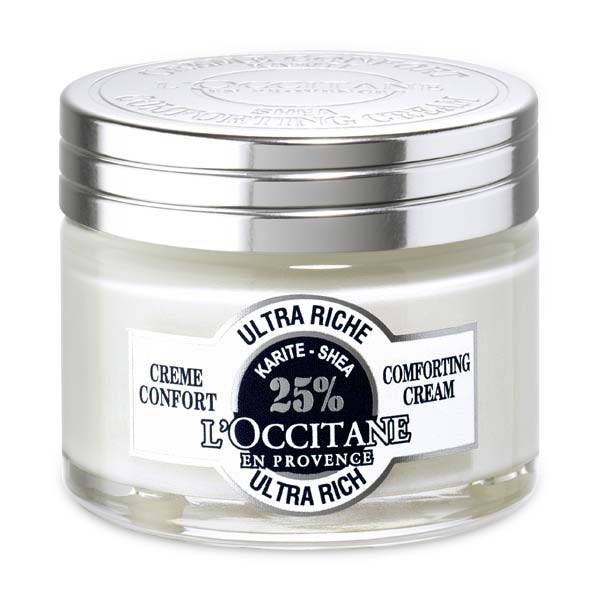 Cream Abeille Royale, Guerlain
The restoring concentrate, which is part of the new formula of this cream, contains honey of black bees from the island of Wessan, rare in quality and purity, and exclusive royal jelly from Soloni. Together with two types of hyaluronic acid in the formula, the concentrate stimulates self-healing processes at all basic skin levels, instantly and permanently improving its appearance. Day after day, wrinkles are smoothed out, skin texture is smoothed, complexion becomes bright and radiant.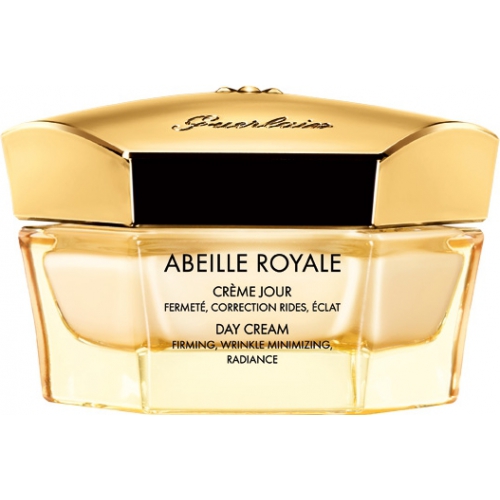 Hydra Beauty Nutrition, Chanel
Nourishing and protective cream soothes, restores and gently protects the skin, restoring its beauty, comfort and radiance. Its creamy texture is easily absorbed into the skin and gives an instant feeling of comfort..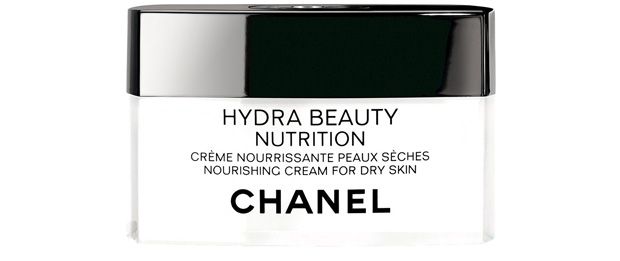 The cream is based on an extract of camellia, a flower that has become the emblem of the brand, and an exclusive active ingredient with high moisturizing ability – Camellia Alba PFA. It is this high-tech component that helps skin cells restore and maintain optimal hydration..
Visionnaire Nuit Lancome
The texture with micro drops of oil in a fresh moisturizing gel seems to melt on the skin, visibly nourishing it and giving a feeling of comfort. Visionnaire Nuit formula is a cocktail of 3 active ingredients against dull, tired and dehydrated skin, as well as uneven skin texture so often afflicts women upon awakening.