Eyebrows – a very strong line on the face – it directs the makeup. They can not only raise their eyes, but even reduce the nose. Thanks to the eyebrows, you can noticeably adjust the shape of the face..
Eyebrows main face accent
All makeup artists say that the main emphasis on eyebrows is the necessary framework that holds the face. However, not all girls treat their eyebrows with due attention: they either emphasize them too much, or, on the contrary, simply ignore them. How to correctly emphasize natural beauty or, conversely, hide flaws.
How to make beautiful eyebrows
The first step is to calculate the ideal length and width of your eyebrows. If you decide to do this at home without contacting a beauty salon, then the algorithm of actions should be as follows. Take a ruler or pencil and draw a line between the wings of the nose and the inner edge of the eye. Continue the line: in this place and your eyebrow should begin.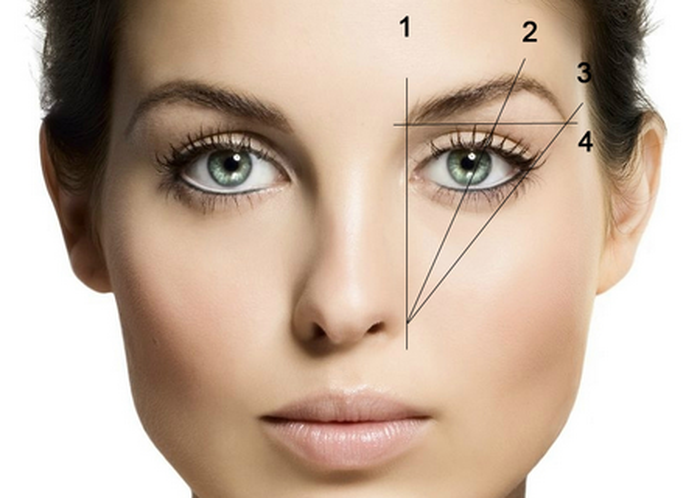 Then move the pencil or ruler to the outer edge of the eye and fix the point: in this place your eyebrows should end.
Once you have your eyebrows in shape, move on to the next step. Now you need to choose the right color. The rules are as follows: for brunettes, shades of one tone lighter than the color of the hair are suitable, but for blondes, on the contrary, you need to choose funds for a darker tone. For those who have light and dark blonde hair, color tone on tone with hair.
And finally, the third step – we choose the right eyebrow remedy just for you. Still, we advise you to refuse tattooing. But the range of make-up – today's funds are quite wide.
The fastest way to color your eyebrows is with a pencil. But you need to choose exactly those that are created for eyebrows.
On the one hand is the pencil itself, on the other – a special brush for drawing perfect eyebrows.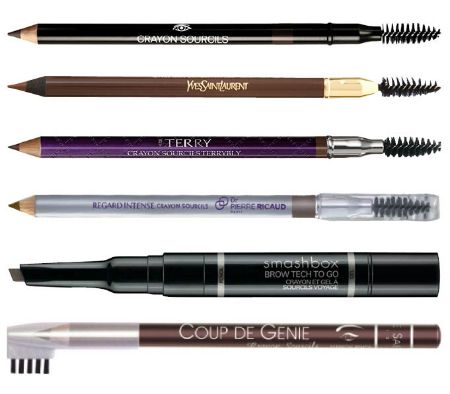 To use the pencil, you need some skill – otherwise one wrong move, and the eyebrows will need to be drawn again.
Somewhat more convenient to use mascara for eyebrows. After all, she gives the color and form literally in one motion.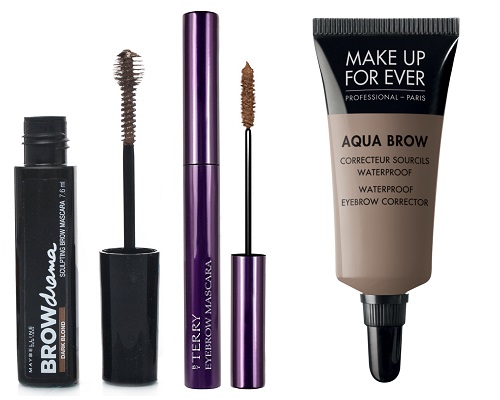 Eyebrow mascara is easy to apply thanks to a special brush that gives the eyebrows a natural rich color and does not wash off during the day.
For eyebrow makeup, eye shadow or eyebrow palettes are suitable. Eyebrow shadows have a creamy consistency, which makes it easy to apply.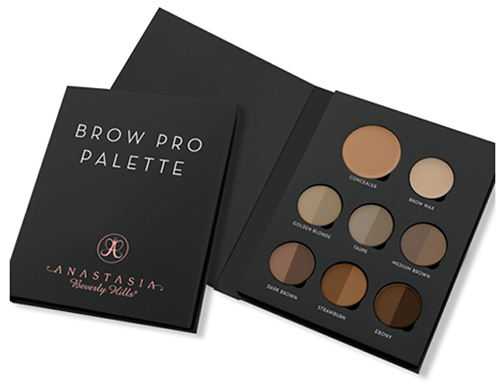 Keep the shadows all day so you don't need to worry, but still it's better to fix it with a transparent eyebrow gel.