Content
---
---
Sorry, girls, but we don't like to lie – to grow eyebrows after years of plucking in a week is unrealistically purely physical. In 7 days, neither the frozen bulb "wakes up" nor the hair of the required length grows. But this does not mean that everything is lost: quickly grow eyebrows realistically and at home, but it will take at least 1-2 months of patience and care.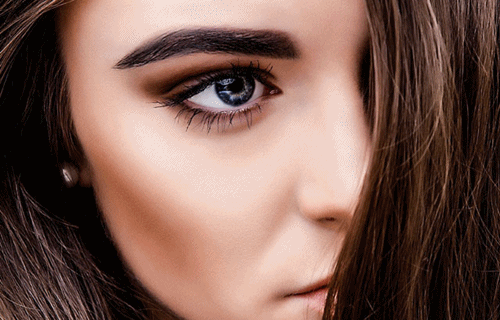 But the result will certainly be noticeable: if you are not lazy to carry out all the necessary procedures daily, after the specified period the eyebrows will become thicker, wider, the bald areas after plucking will grow. And in the process, you can improve the condition of the eyelashes. If you are interested in such a transformation, read the article soon..
Causes of Poor Eyebrow Growth
To fight the enemy as efficient as possible, you need to know him by sight. Trichologists name 5 main causes of slow and weak eyebrow growth.
Heredity. If your father is prone to baldness, your mother can not boast of chic hair, and you have never been the owner of a chic hair, so thin and lifeless eyebrows are due to genetic factors. They can be helped to become better, but it is almost impossible to bring them to perfect condition. Unless, of course, you decide to have a hair transplant.
Constant plucking. Tweezers can work wonders, and can disfigure your eyebrows beyond recognition. It all depends on whose hands he falls into..
If for a long time everything that went beyond the fashionable "thread" was destroyed, do not hope to quickly repair damaged hair follicles.
Tattoo Although there are many articles on the net that eyebrow tattooing can transform girls with light, thin eyebrows, the truth is no more than 1%. The fact is that the promised beauty pleases you only the first couple of months. Over time, the paint is washed out, becoming yellow-green. After the procedure, native hairs do not grow well, and a change in the shape of the face with age leads to the fact that the drawn eyebrows look inappropriate.
Poor cosmetic products. They clog pores, impair the activity of hair follicles, and thin the hairs themselves. A similar effect can give and expensive natural cosmetics, if you do not wash it off at night..
Exposure to aggressive dyes. This problem is familiar to those girls who are fond of chemical dyeing of eyebrows. From this pressure, not only new hairs grow poorly, but also old ones can begin to actively fall out. Therefore, it is safer to use special lipsticks, shadows and pencils that will help to achieve the desired tone with minimal harm..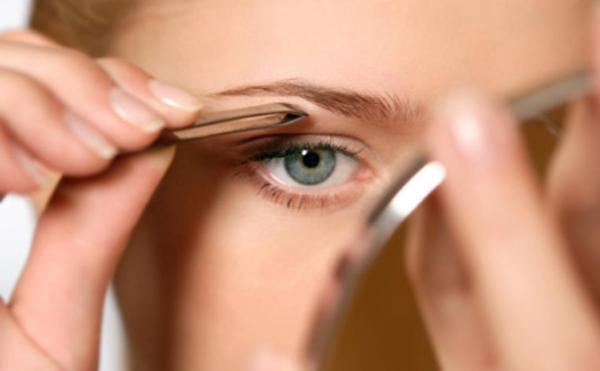 5 ways to stimulate eyebrow growth without additional funds
If you want to become the owner of a chic Hollywood eyebrow, you will have to work in several directions at once. And the first thing to do is to accustom yourself daily before going to bed to perform a complex of five simple procedures.
Proper makeup removal. Try using natural olive or peach seed oil instead of the usual lotion. Soak a cotton swab in it and wash off makeup with eyebrows and eyelashes, but make sure that oil does not get into your eyes. This procedure will not only relieve the remains of mascara and pencil, but also soften the hairs and protect them from the aggressive effects of the external environment. Oily residues can be removed with water and a mild cleanser..
The washing up. For hydration and nutrition, use your usual balm – just apply it while washing your hair, not only on your hair, but also on your eyebrows.
Scrub application. After a shower, gently massage the eyebrows with gentle massage exfoliating scrubs on a natural basis. This procedure has a good effect on frozen bulbs, cleans pores clogged with sebum and eliminates dead cells..
Combing. Like the hair on the head, eyebrows love to be gently combed in the direction of hair growth. Both a special eyebrow brush and a regular applicator brush from an old mascara are perfect for this. Teach yourself to devote daily to combing eyebrows in just 2 minutes – and after a couple of weeks you will notice that the hairs lie more evenly, do not puff, become stronger. And all thanks to improved blood circulation.
Massage. We advise you to spend another 2 minutes before bedtime on self-massage of the face and eyebrows. You can alternate stroking, light tingling, rubbing to activate blood flow and metabolic processes in the upper layers of the skin.
Products that "love" your eyebrows
There is little external influence if you want to get thick eyebrows as quickly as possible. For the normal functioning of the body requires a high-quality and varied diet, rich in vitamins. And if the latter can be drunk in tablet form, proteins and unsaturated fatty acids can only be obtained from food.
Firstly, you should eat white meat, dairy products, soy milk, chicken eggs as sources of protein daily.
Secondly, you can't do without carrots, beef liver, homemade cottage cheese, fresh berries – these products contain vitamins A and E.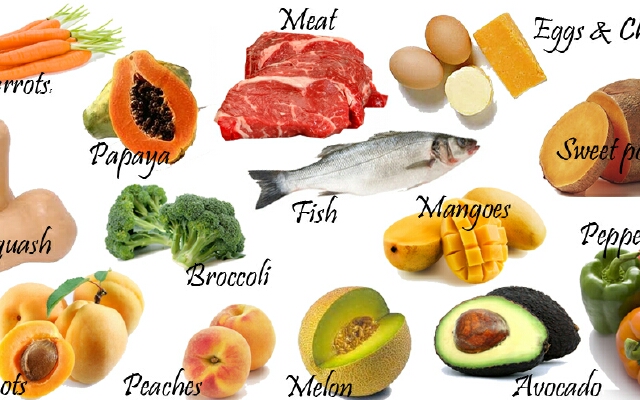 Thirdly, instead of fast food, purchased sweets and carbonated drinks, accustom yourself to homemade ice cream, curd pastries, fruits and stewed fruit. Such a replacement will benefit not only the eyebrows, but also your figure.
Folk remedies that will help grow eyebrows
Castor oil (best used during massage, and also applied as a mask on eyebrows before bedtime).
Burdock oil (considered a natural activator of hair growth, helps to grow lush eyebrows even where they are not. Helps "wake up" the frozen follicles. Also suitable for massage).
Grape seed oil or peach oil (strengthens hairs, makes them silky, soft, can act as a nourishing mask for eyebrows and eyelashes).
Oil from seeds of black caraway seeds (applied with a cotton swab along the line of eyebrow growth at night, also nourishes and "revives" fine hairs very well).
Herbal decoctions (for the preparation of a medicinal decoction, you need to fill in 1.5 tablespoons of chopped chamomile, mint or St. John's wort with 200 ml of hot water, cover and let it brew for half an hour. Strain the broth and allow to cool. The cotton swab soaked in it is applied to the eyebrows for 30-40 minutes. Also, the decoction can be used for washing to avoid redness and peeling of the skin).
Fast but costly: 5 proven growth promoters
For those who are skeptical of "grandmother's" methods, pharmacology offers a wide selection of serums, gels, creams, drops based on all the same oils (with the addition of piece ingredients, vitamins and hormones), which are aimed at improving the condition of eyebrows. In this review, we will present five products whose manufacturers promise to restore damaged eyebrows in just 1 month.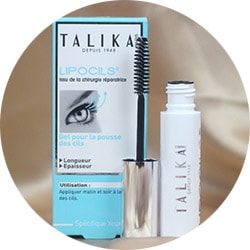 Gel Talika Lipocils Eyelash
Initially, this tool is intended to restore eyelashes after building, but many young ladies use it as an activator of eyebrow growth. One tube of 4.2 ml is designed for use throughout the month. Reviews are confirmed by the words of manufacturers: hairs fall out less, become thicker and longer. Many girls grow new dark hairs in those areas that were plucked over the years.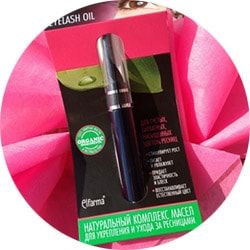 Elma Eyelash & Eyebrow Oil
The composition of this tool includes 4 natural oils, hyaluronic acid and a vitamin complex. Either the oils are selected in the correct proportion, or the absence of harmful dyes and preservatives gives its own, but the effect of use is noticeable much faster than from ordinary castor oil. Eyebrows become thicker, darker, hairs stop puffing in different directions even in the morning.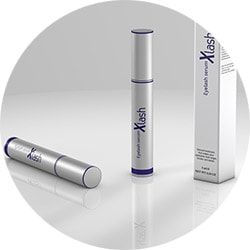 Almea Xlash Eyelash Serum
The luxury product promises nutrition, hydration and growth of eyelashes and eyebrows. But reviews add – the hairs are strengthened, lengthened by 30-40%, natural pigmentation is better manifested, the appearance of the eyebrows literally after 3 weeks allows you to abandon the use of pencils and eyeshadows. The absence of a greasy film and odor makes the use of whey more pleasant and easier..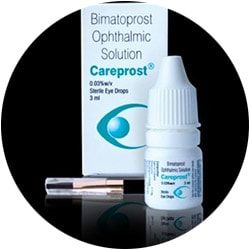 Careprost Eyelash & Eyebrow Growth Stimulator
This tool is one of the most popular in the world, so it's very good to check the seller and the packaging itself to avoid falsification. But if the original gets into your hands, you can be sure: in just a couple of weeks, gorgeous Indian eyebrows will turn from a dream into a reality. Careprost improves cell regeneration and blood circulation, activates hair growth and nourishes them in order to restore eyebrows to normal healthy appearance as quickly as possible.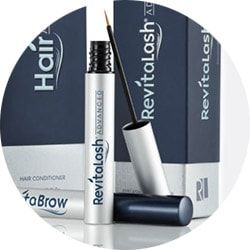 Air conditioning RevitaLash Advanced Eyelash
If the name has caused an association with hair conditioner – you're on the right track. The developers really created a unique complex that promotes not only the growth of eyebrows, but also their protection from sunlight, cosmetics and careless care. 20 days after the first application, the first results are noticeable: the hairs become more elastic, fall out less, look more hydrated and well-groomed.
We have revealed all the secrets, and now you know exactly how to quickly grow eyebrows at home. But the result depends on your patience and desire. Each girl can look like a model from a glossy cover – you just need to want and work on yourself.