Red was present in almost every new makeup collection in the fall of 2016, and the Chanel brand released the red palette of shadows this season, announcing to the whole world that red is the new black.
Red color before our eyes is a fashion trend of the season
Red eye shadow is a new trend that is becoming more and more popular every day. They go to everyone without exception: the main thing is to find your own shade of red.
How to choose red eye shadow
Red eyes, which go a little into orange, will help increase the intensity of blue eyes. Burgundy shades are ideal for light brown and brown green eyes..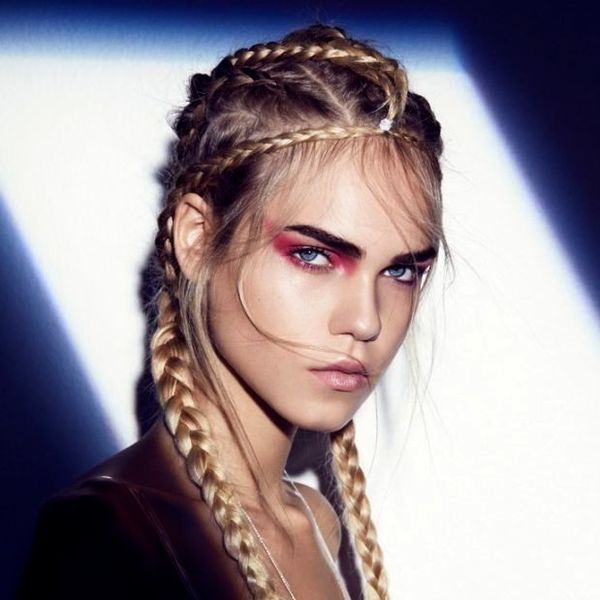 Red, slightly fading into purple, blends perfectly with green eyes. A warm shade of burgundy will enhance the golden pigment of brown eyes.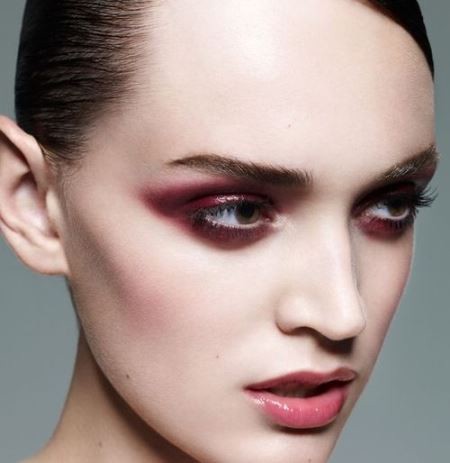 How to wear red shadows
The first we noticed actress Lucy Hale, who appeared for the Nylon Young Hollywood Party, did makeup with red shadows. They summed up the upper and lower eyelids and slightly shaded the shadows in the corners of the eyes. She also made magnificent eyelashes, beautifully laid eyebrows and did a nude lip makeup, applying lipstick on the color of a dusty rose. It turned out very cute and romantic!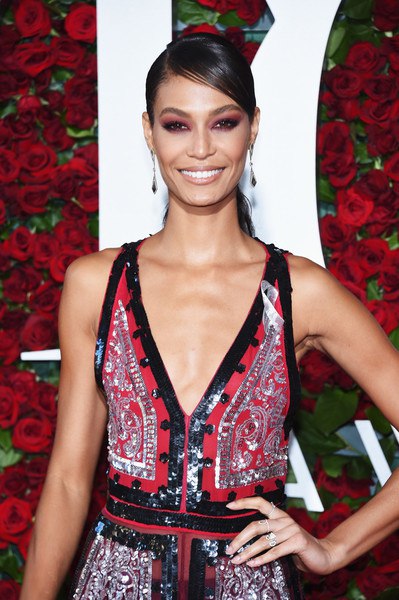 Star makeup artist Patrick Ta for the 2016 Tony Awards ceremony made Joan Smalls fashionable autumn smokey ice, making them the main focus in makeup. He used burgundy eyeshadow. Patrick shaded the shadows on the upper and lower eyelids and brought them to the outer corner of his eyes. The radiant skin of the model and the nude lips have become full accents in this beauty look.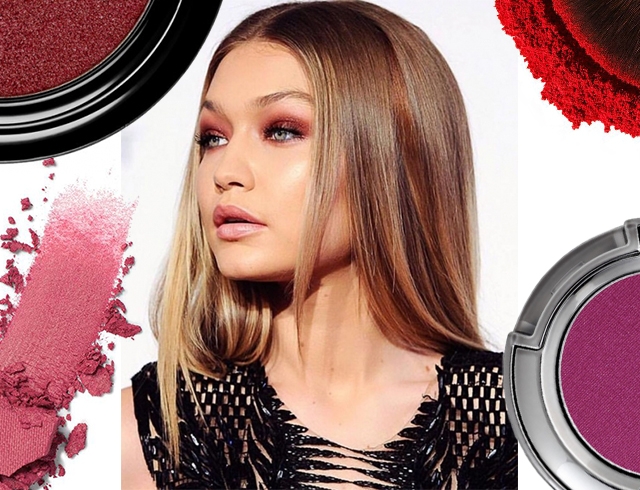 Patrick also made a delightful make-up for model Gigi Hadid. He applied red shades of burgundy hue to the upper movable eyelid, shaded them over the crease of the eyelid, and only slightly applied them to the lower eyelid. He also emphasized the image with nude lipstick..
You do not need to apply red shadows only along the eyelash growth line. So you make your face look tired.