Dark lipstick is one of the main trends in the fall of 2016! We decided to tell everything about the dark shades of lipsticks. Who needs dark lipsticks, how to choose the right shade and how to wear dark lipstick – read in our material.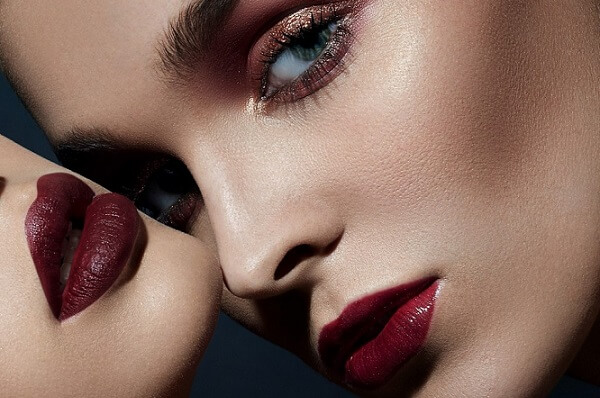 Dark lipstick: how to wear the main trend of the autumn / winter 16/17 season
Autumn and winter is the best time to try on this trendy shade of lipstick. This year, the most eminent designers released models on the catwalk with dark, almost black lips, all over the world saying that the dark lips of wine, plum, blueberry and even coal-black shades are a new super trend.
Dark lipstick goes to everyone without exception! The main thing is to find the right shade and tone of lipstick.
How to choose the right shade of dark lipstick
Dark lipsticks can be of various shades – from dark berry to black, and are divided into three subtones – purple, brown and red. If you have a cold skin tone, choose a lipstick with a purple undertone: for example, berry and plum shades of lipstick. If the skin is warm, try on a dark lipstick of brown shades – for example, burgundy. Deep red shades go with any skin tone.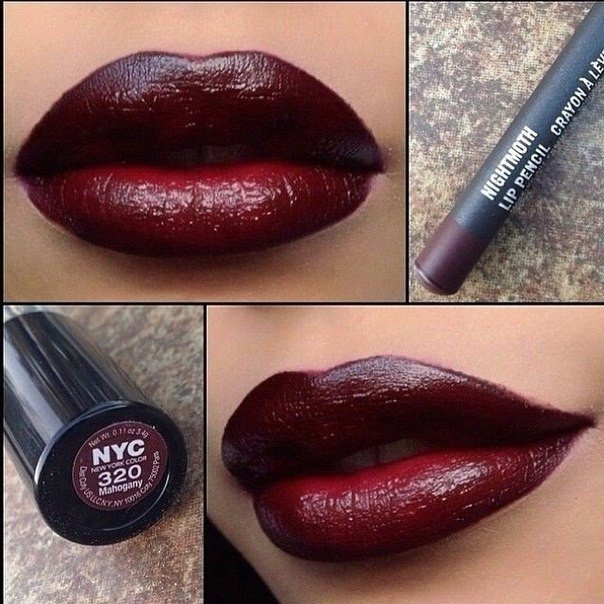 Deciding which sub tone you have is easy: if the veins in your hands are blue, you have a cold sub tone, and if green, it means warm. These shades are very beneficial to emphasize your skin tone, but of course, you can choose other shades of your favorite dark lipstick.
To understand how this or that shade of dark lipstick will look on your lips, apply it not on the back of your hand, but on the fingertip.
How to apply dark lipstick so that it looks beautiful on the lips
1. The first thing to do before applying a dark shade of lipstick is to exfoliate the skin of the lips. This will help the dark lipstick lie flat. If you don't have a special lip scrub, you can exfoliate with a toothbrush (it is important that it is not too hard) or make a lip scrub yourself.
2. After exfoliation, moisturize the skin of the lips. Lip balm or hygienic lipstick will do just fine with this..
3. Circle the lip contour with a pencil, and then paint over the entire perimeter of the lips (thanks to this trick, the lipstick will last longer and will not disappear during the day). Also, dark lipstick visually reduces lips, so when applying it, you can slightly go beyond the lip contour.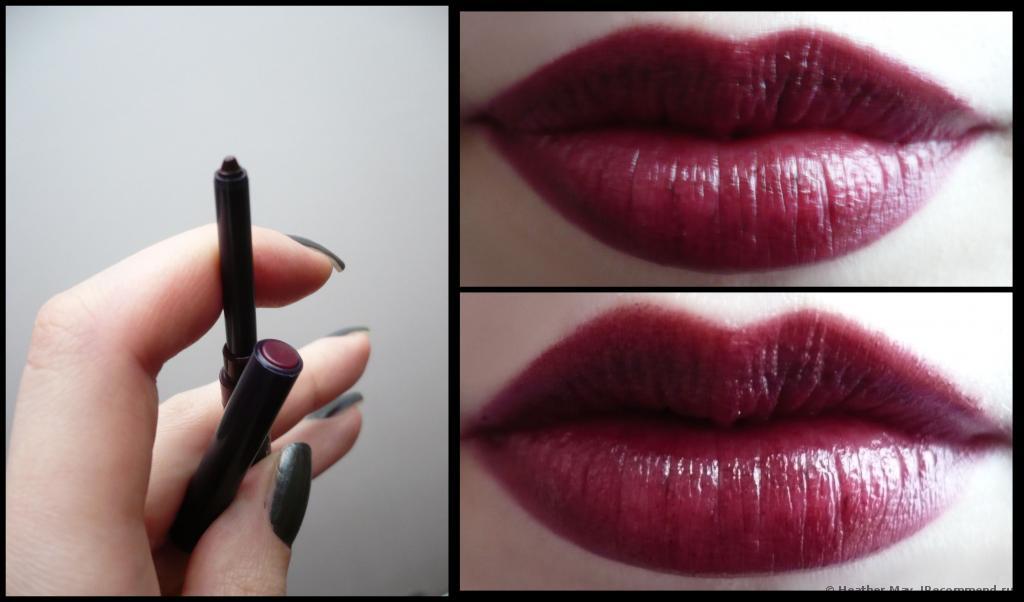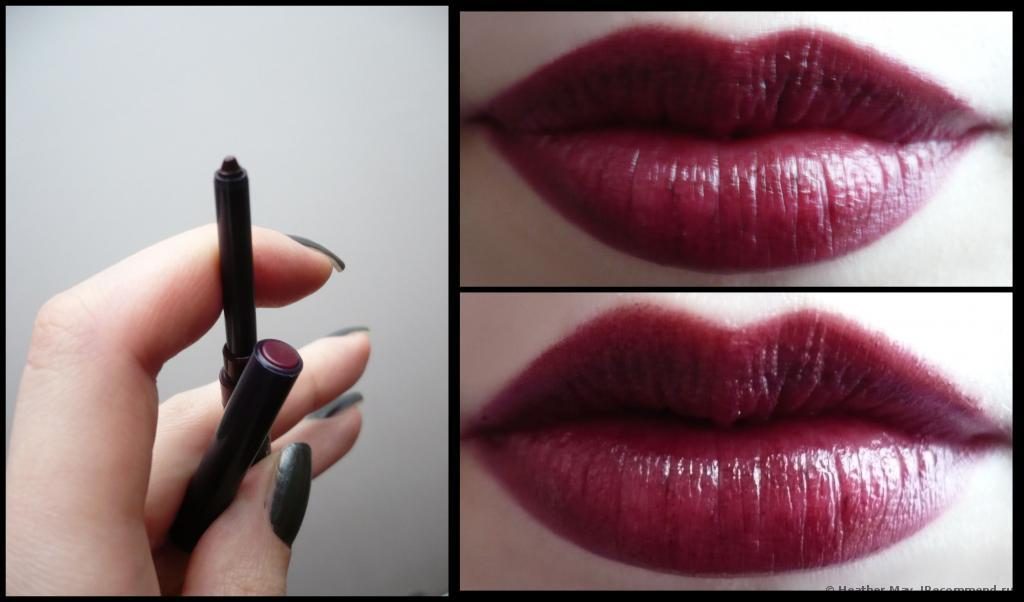 4. Apply lipstick. During application, tighten the skin of the lips with a slight smile. This will help to evenly apply color over the entire surface of the lips..
5. Gently pat your lips with a tissue to "seal" the lipstick pigment. After that, apply another layer of lipstick to add firmness.
6. If you make some mistakes in the makeup of the lips, use a concealer and a synthetic brush to gently correct these places.
7. To prevent the possibility of lipstick sticking on the teeth, put your finger in your mouth and close your lips in the shape of the letter "O", and then gently pull your finger out of your mouth. This trick will help to remove the unnecessary amount of lipstick from the inner surface of the lips, so the lipstick will not be on your teeth during the day.
How to choose makeup for dark lipstick
It is important to consider the fact that dark lipstick in itself is a bright accent. If you want to use dark lipstick as a day makeup, we recommend wearing it solo or combining it with neutral eye makeup.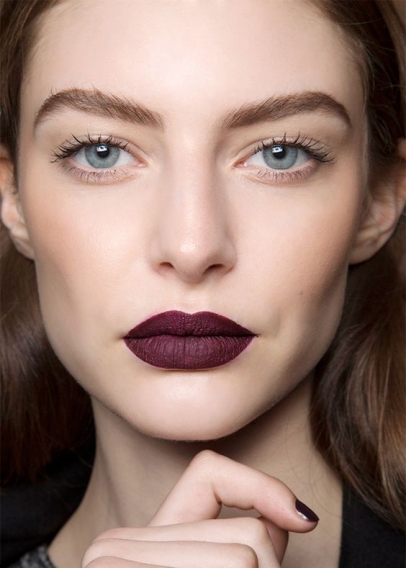 Shades of brown, gold or bronze shades or thin neat arrows will be an excellent choice. To ensure that your face does not look too pale, do not forget to add a blush of delicate shades.
For evening makeup with dark lipstick, choose light smokey ice in brown or shades of eye shadow in red that are fashionable this season. It is also important to make your face matte if you choose glossy lipstick or shimmer shadows..