A black coat is one of those basic wardrobe items that never go out of style. Such clothes always look stylish. Depending on the chosen accessories, a black coat can be transformed beyond recognition, turning its owner into a vamp woman, then into a strict intellectual, or into a domineering business woman.
Coat – a classic basic wardrobe
A black coat, like any black clothes, is combined with things of all colors. But the secret of the versatility of this wardrobe item is also that a black coat can be combined with clothes of any style. It looks equally good with trousers and skirts, classic business suits and casual jeans, clothes in the "rocker" style and delicate "girlish" outfits. Of course, a lot depends on the length of the coat and its style, but overall the black coat is very versatile.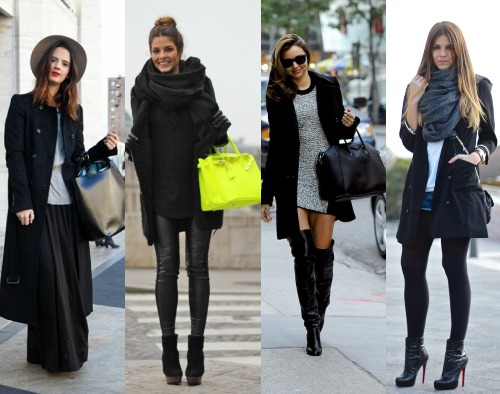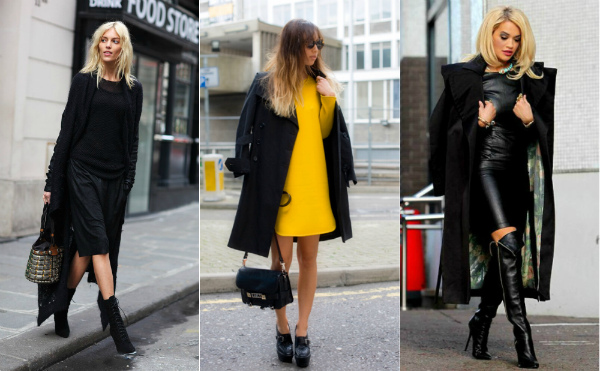 What clothes to choose for a coat
As for styles, it is better to give preference to the simplest. A timeless classic – a straight coat to the knees or a little lower with a small collar. This coat fits perfectly with any clothes and always looks stylish. With other styles, creating an interesting look can be harder..
Create stylish looks.
Shoes may also be different. Tall boots, stiletto heels, athletic-style boots and even sneakers – a black coat is combined with many models. If you pick up black shoes for him, you get a strict and restrained look. And if you choose bright boots or shoes, the image will be fresh and original..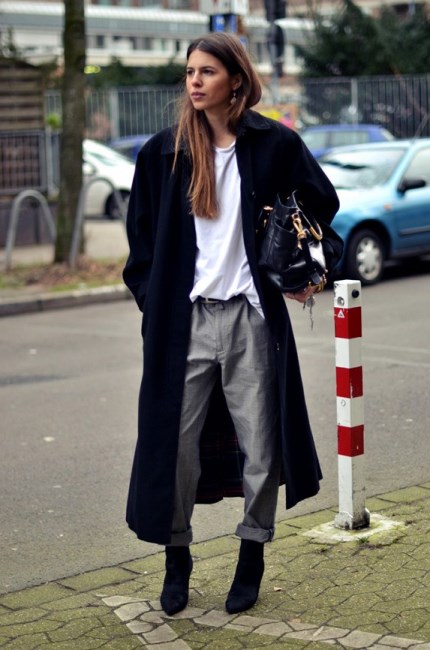 Go for a long (down to the ankles) or a short (above the knees) black coat with baggy boyfriend jeans. It remains to add shoes or ankle boots in black, as well as a carelessly tied scarf – and the casual look is ready.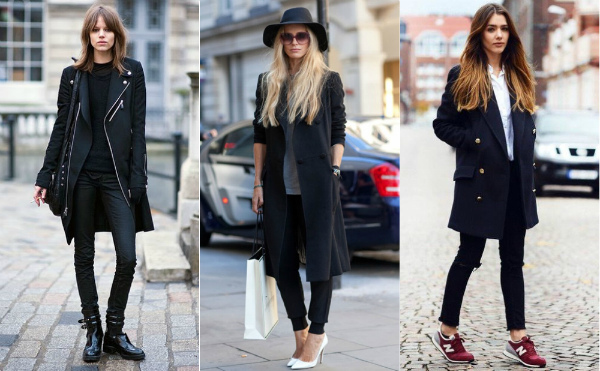 A black coat and a bright dress will look great. Every girl will probably have a dress like this: bought under the influence of the moment, it seems too catchy to wear it often. But in combination with a classic black coat, even the most challenging outfit looks quite elegant, especially if complemented with classic accessories.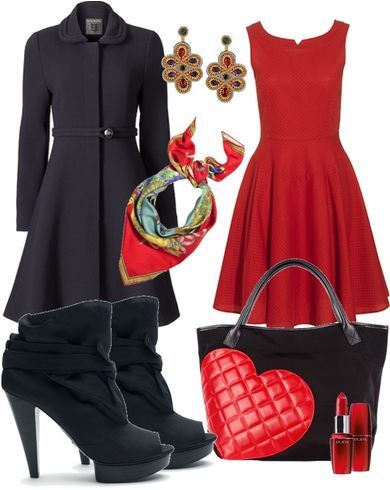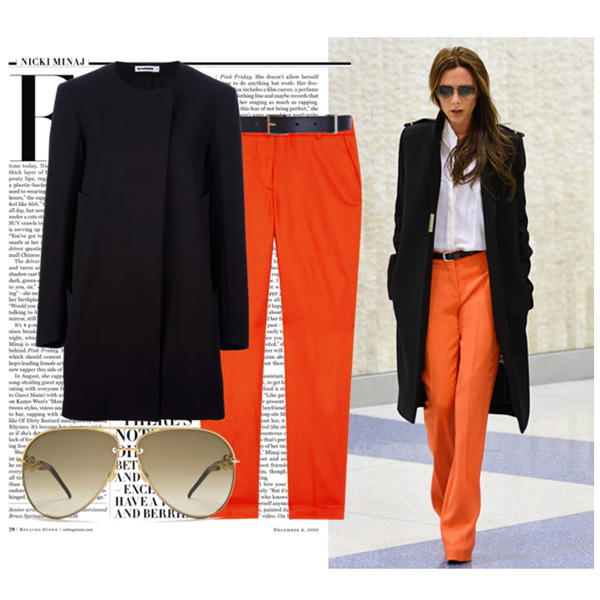 Classic coats go well with felt hats. Such a tandem will add elegance to any image. The hat can be of any shade, but it is desirable that it be trimmed in black, or that the shade of the hat has something in common with other accessories.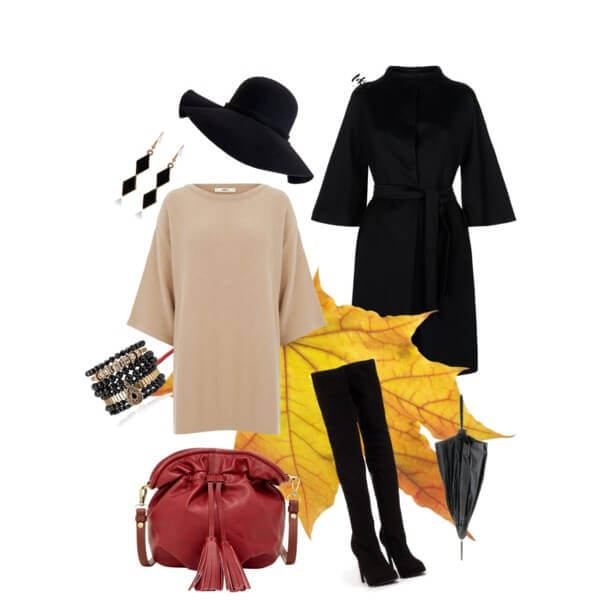 Knitted voluminous hats and berets also go well with a black coat. But if the hats are matched in contrast, it is better that they are not the only color spot in the image. It is advisable to supplement the colored hats with suitable scarves or gloves..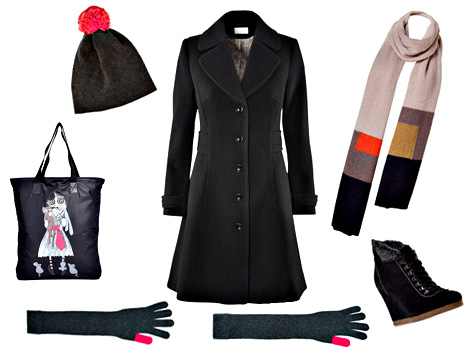 Scarfs-collars or snoods will suit strict straight coats of a laconic cut. A classic straight silhouette coat will look great with a silk scarf. To create relaxed images, both long scarves with fringe, knitted from thick yarn, and carelessly draped stoles from thin fabric are suitable.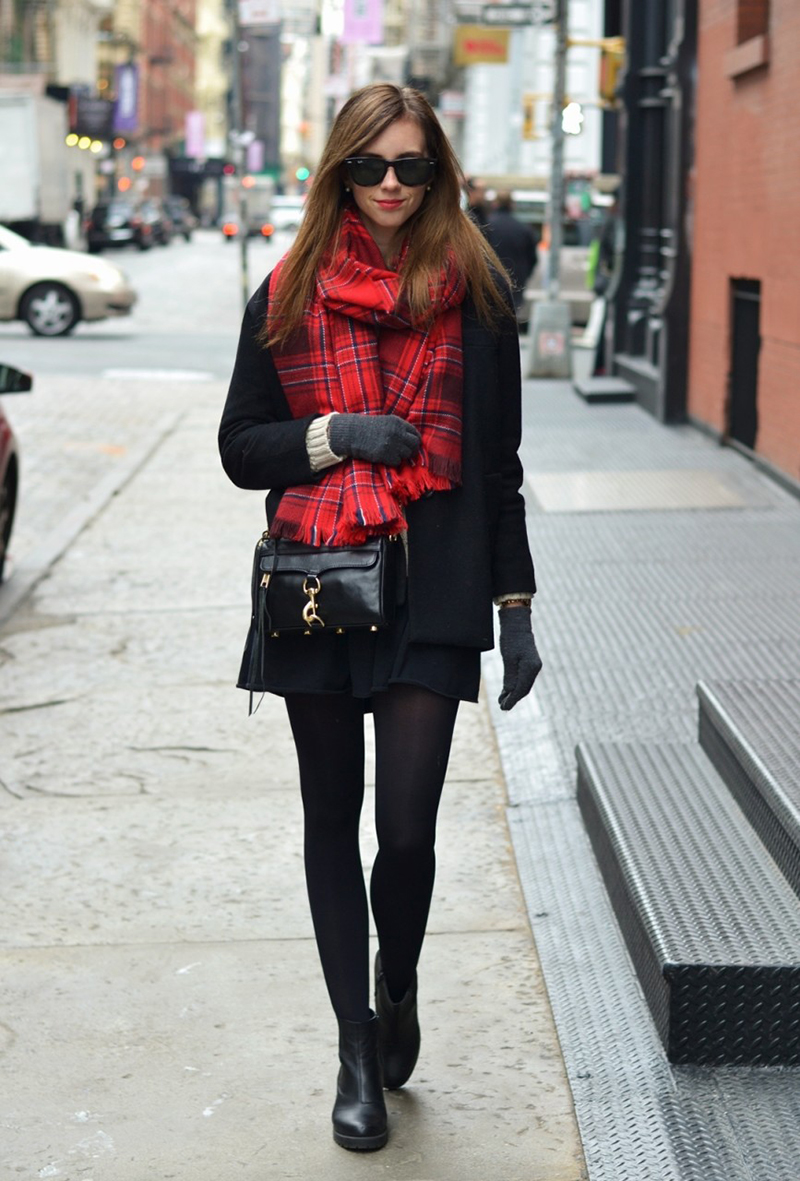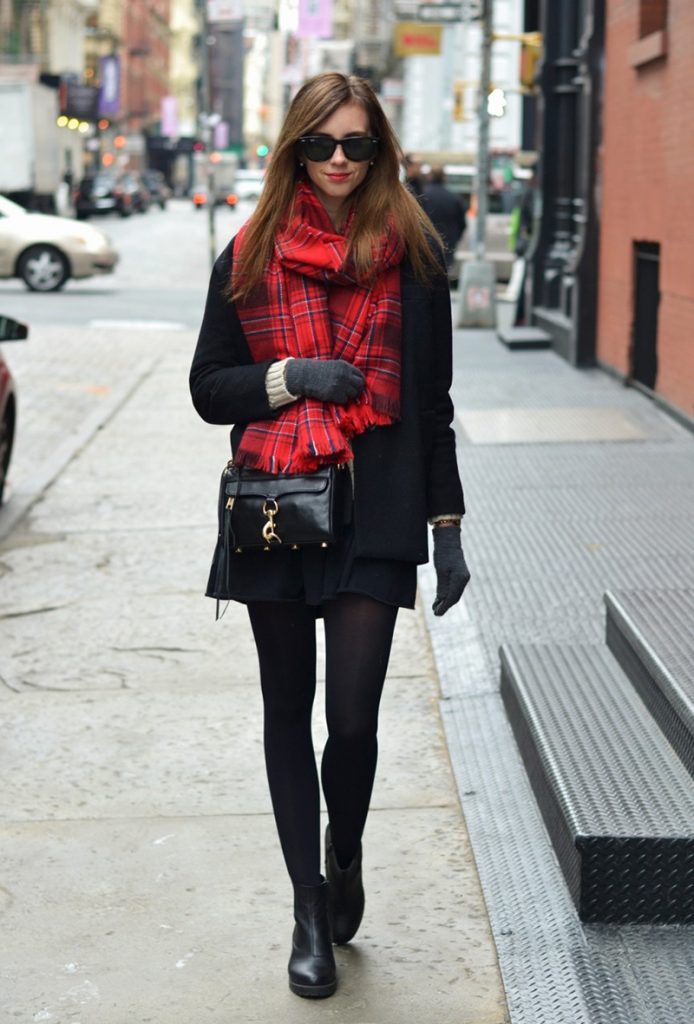 You can also experiment with flowers endlessly. Bright red color of a scarf is useful for creating an unforgettable passionate image. Delicate beige, pink and cream tones "soften" the severity of black and add femininity to the image. Deep blue and green tones create a laid-back but catchy look..