Parka jacket came into fashion from a military uniform. She began to enjoy popularity. And this is not surprising: it is long, warm, has a fabric upper that is practical, looks stylish and helps out in different situations: from going to work to skiing in the winter in the forest. Many fashionistas choose this jacket for its versatility..
Fashion Trend – Jacket
Grunge style
This is a gorgeous grunge style look, consisting of black torn skinny trousers, a white pullover, a khaki jacket, a "doctor's" bag, a knitted hat with a pompom, knitted gloves, ankle boots and a small check scarf.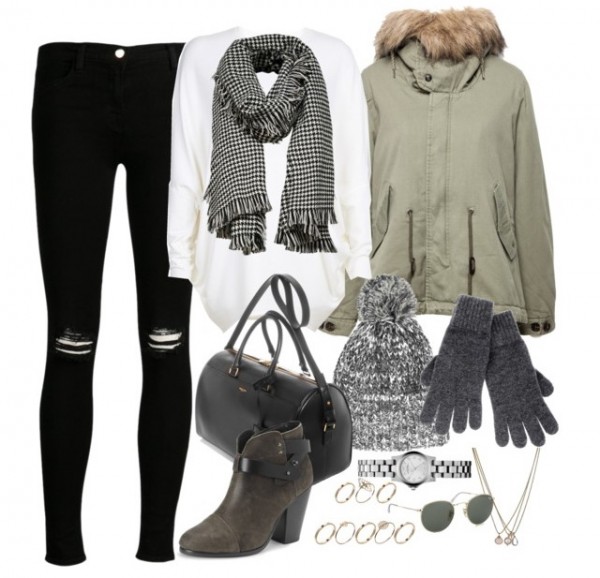 This gorgeous red hooded parka with fur trim can be combined with a cozy sweater, ripped skinny jeans, high boots and a red bag.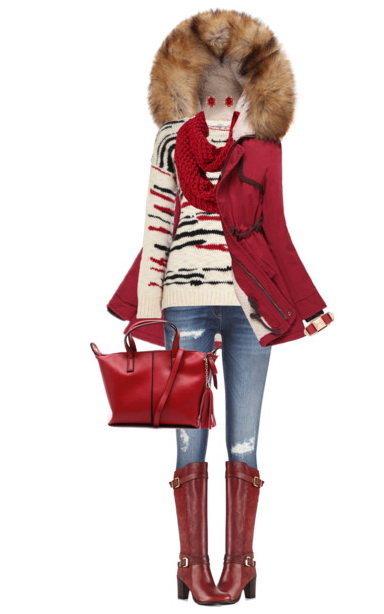 Fashionable beauty
How about the image of a fashionable beauty. Try a pale pink sweater with torn edges over a white shirt. Finish off by wearing gray jeans with a green military style parka. And don't forget the black felt hat.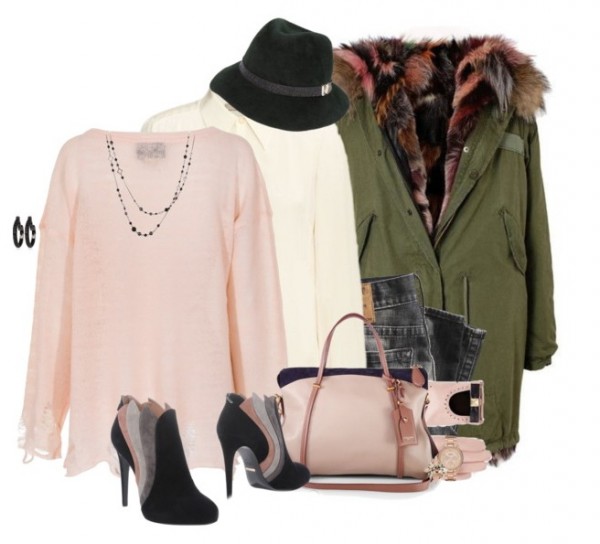 A parka and over-the-knee boots, leather or suede are the main hit this fall. The image has become more feminine and stylish..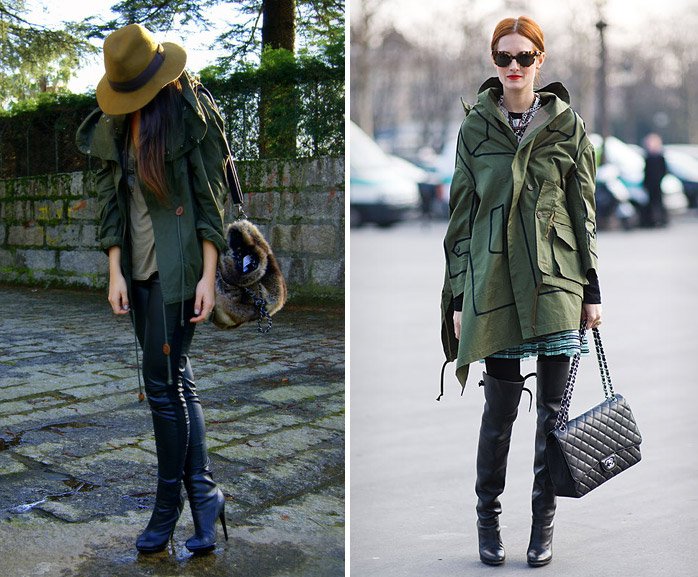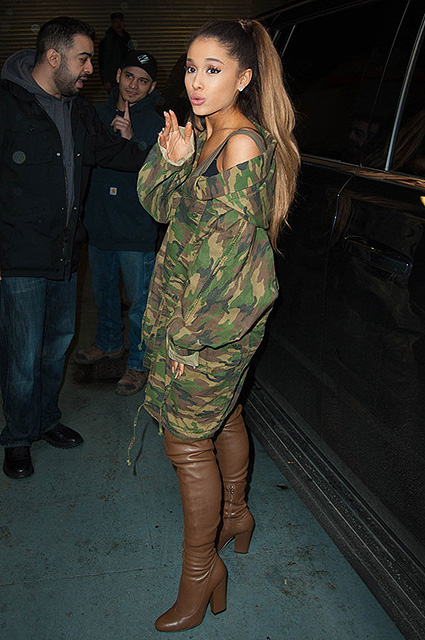 Another image. It consists of a khaki jacket, striped pullover, black skinny pants, a handbag and low-heeled boots.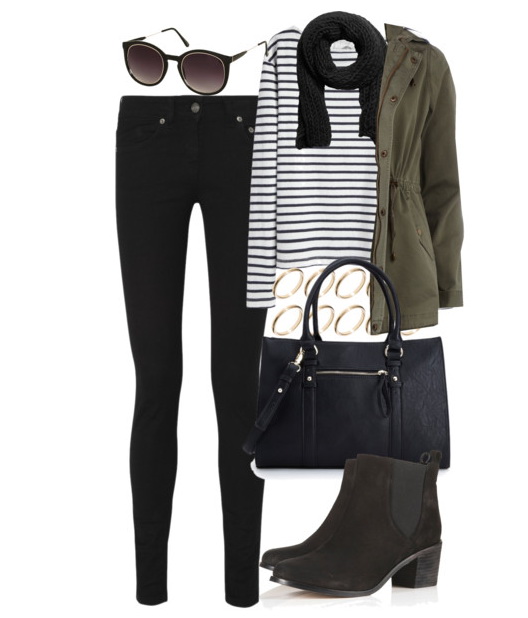 Gentle image
Here we see a white dress – a T-shirt in combination with suede boots, a black clutch and a stylish parka.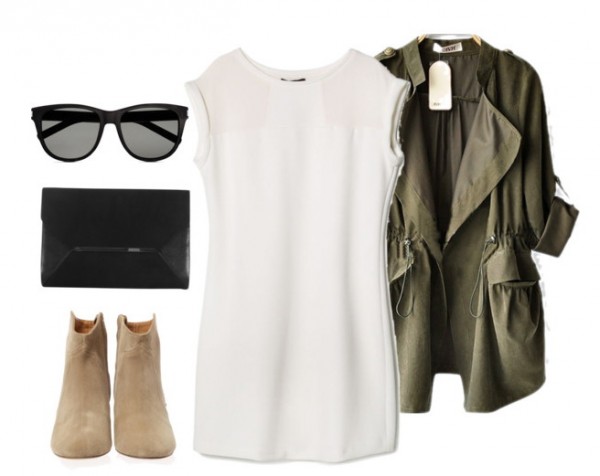 A gray hoodie and blue skinny jeans, military boots, a white scarf and a waterproof parka.
Black leggings can be worn with a gray knit dress, a gray scarf, black patent leather rough boots and a large bag.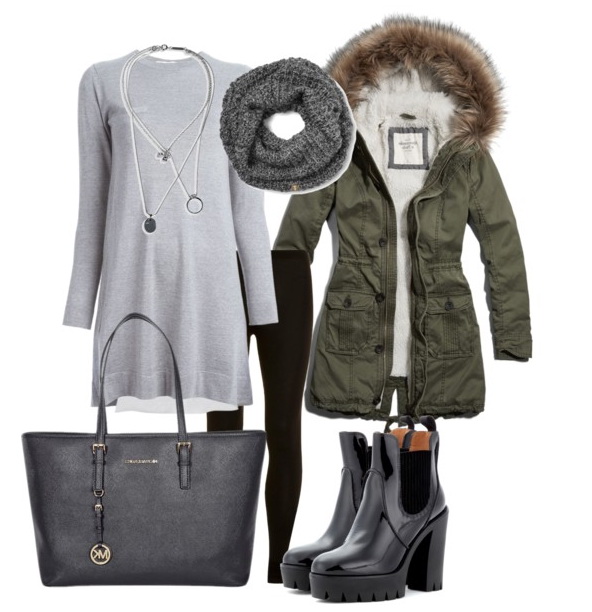 This jacket is presented in various versions. You only need to find what you need. At the same time, proceed from your lifestyle and lifestyle, habits and preferences in clothing. This jacket fits absolutely everyone.