Content
---
---
While Kim Kardashian popularized aggressive sculpting, on the catwalks they relied on makeup using the "Strobing" technique – the natural radiance of the skin. Radiance on the cheekbones, beautiful luminous skin – and the model looks as if she had just returned from rest. This trend was supported by Kate Bosworth, Taylor Hill, Gisele Bundchen.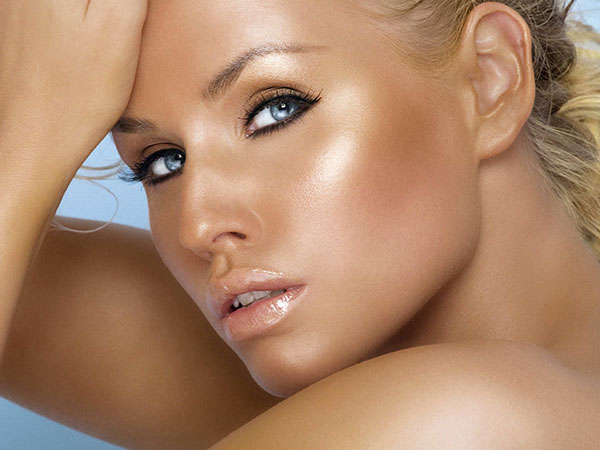 Now Strobing has almost completely replaced contouring makeup. He is able to transform a girl into a seductive beauty.
Advantages of the Strobing Technique
"Strobing" is a technique for correcting your face using highlighter or radiant powder. The main rule of such a make-up is to set the right accents, visually make the lips puffy, highlight the cheekbones, make the nose thinner, and eyes bright.
Another advantage of Strobing is that a properly applied highlighter will give your face an amazing glow.
How to choose a highlighter
Liquid highlighter are well suited for makeup using the "Strobing" technique, as they achieve a wet glow effect. But the creamy and liquid texture is suitable for dry and normal skin. For oily skin, experts advise choosing highlighter powder.
As for the choice of shade, then for pale skin choose pinkish shades, for olive and dark skin – the color of "champagne"
"Strobing" – how to put emphasis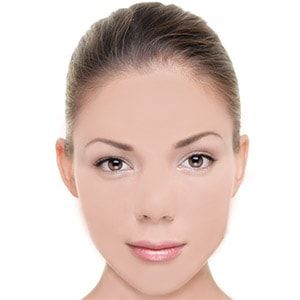 Apply foundation on face. All pimples and redness must be masked, otherwise the makeup using the "Strobing" technique will lose its charm.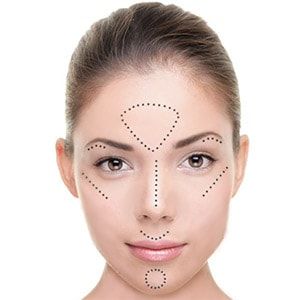 Apply highlighter as shown in the photo. "Strobing" according to Hollywood makeup artist Hoon Weingo should be performed in a circular motion to get a beautiful glow on your skin.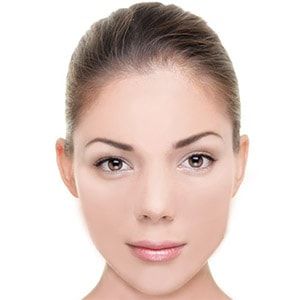 Mix everything thoroughly – this is the basic rule for "Strobing", so you will achieve a beautiful radiance of the skin. The indisputable advantage of this makeup is that it restores the skin's natural radiance. You will look very fresh and very chic .
You can make a perfect seductive look in just 10 minutes!.
Similar articles
---