Content
---
---
The new foundation creams 2016 are invisible on the face, but the result of their work is hard to miss. We checked which creams, cushions guarantee not only visual, but also real effect..
Depending on the components, the foundation may be suitable for oily, dry, normal, combination, or problematic skin. The compositions of modern foundation creams contain: color pigments, synthetic and natural oils, fats, wax-like substances or waxes, emulsifier and a special type of fiber. According to their concentration, liquid, thick or highly concentrated tonal creams are distinguished..
Le Cushion Encre de Peau SPF 29 FROM YSL BEAUTY
Light but persistent, matte, but with a glow – both statements sound like a paradox? That was until YSL Beauty surprised us with its version of the cushion. The new Le Cushion Encre de Peau with tamanu oil moisturizes the skin, relieves inflammation and redness, and also provides a light and long-lasting coating, matte and with natural light.
Le Cushion Encre De Peau by YSL Beauté gives a firm all-day coating, matte radiance, hydration and a feeling of freshness on the face.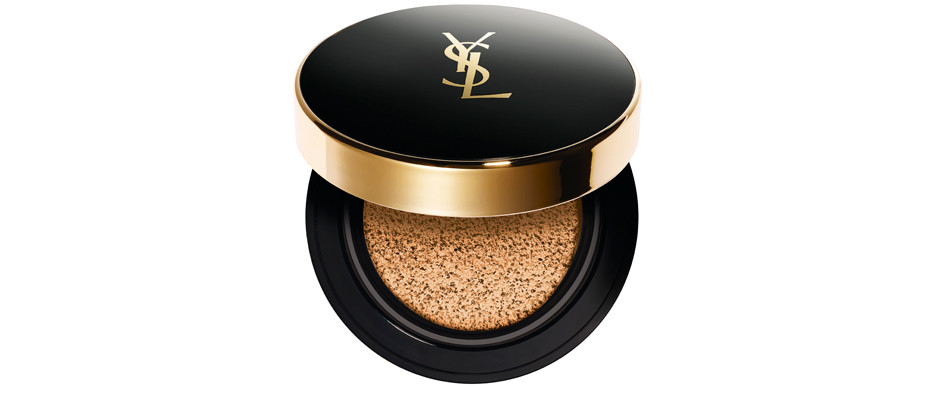 Formula – Moisturizing: water and essential oil; light texture and cooling
the effect.
Sustainable coating: hydrophilic and lipophilic elements retain water; Tamanu oil provides hydration and comfort; result – even color without mask effect.
Matte effect: contains pigments that give the skin a matte effect.
Superior Applicator – Light side for easy coverage. – Dark side for intense coverage.
Minuses: small size, high price
Estee Lauder Double Wear Nude Cushion Stick Radiant
A stick cushion from Estée Lauder, like a magic wand, fulfills wishes.
First, linoleic acid reduces the appearance of wrinkles..
Secondly – Muru-Muru oil provides important care.
Thirdly, particles of gold and pearls illuminate the face with light. Of particular interest to us was the applicator. With a close acquaintance, it turned out that it is easier to apply a foundation to them than with a brush and fingers. If necessary, the sponge can be removed, washed, dried and returned to its place..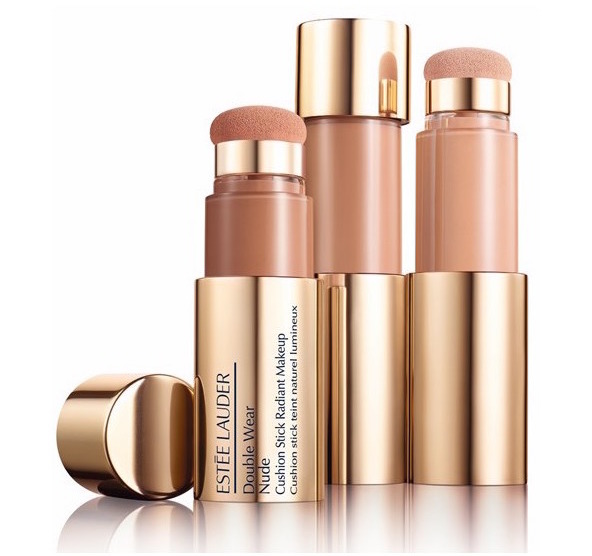 Minuses: small size – 0.47oz, high price
 Superbalanced Silk Makeup SPF 15 BY CLINIQUE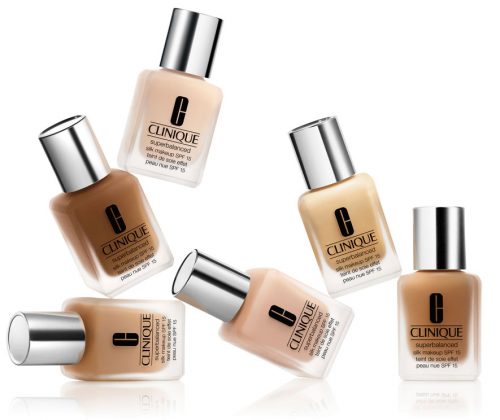 The new intelligent foundation Superbalanced Silk Makeup SPF 15 knows what we need. It mattifies areas with oily sheen and moisturizes dry areas, and particles of natural silk hide everything that we want to hide: enlarged pores, wrinkles or fatigue.
M.A.C Matchmaster Foundation SPF 15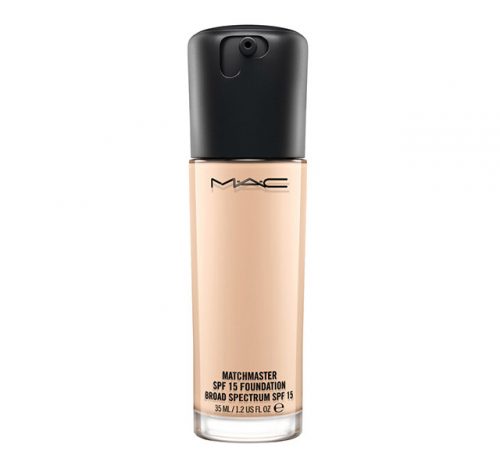 Contains transparent pigmenting particles that adapt to skin tone; Creates a medium coating masking epidermal defects; Helps to hide enlarged pores; It has a moisturizing effect; Hides signs of aging of the epidermis; Reduces the severity of wrinkles;
Positive points: Controls the secretion of fat on the surface of the skin. Application in several layers is possible..
 Koh Gen Do Aqua Fondation
This cosmetics was developed for actresses concerned about the condition of their skin. Moisturizing concealers Koh Gen Do do not irritate the skin and give it a natural, clean and beautiful appearance, create the perfect look even for broadcasting in HD quality. The brand has received support from actresses and makeup artists concerned about the high definition and detail of HD television.
Thanks to its light texture, it perfectly hides skin irregularities, giving a natural look.
The composition of the product includes seawater from Brittany, 3 types of emollient and nourishing skin oils. The product is 45% composed of natural moisturizing ingredients. The product protects the skin from drying out during the day, regulates the moisture balance and reflects sunlight well..
Pros: Instant Photoshop effect
Minuses: high price
Urban Decay All Nighter Liquid Foundation
All Nighter Liquid Foundation is a permanent makeup for the whole day, all night. The base gives the skin a perfect coating effect.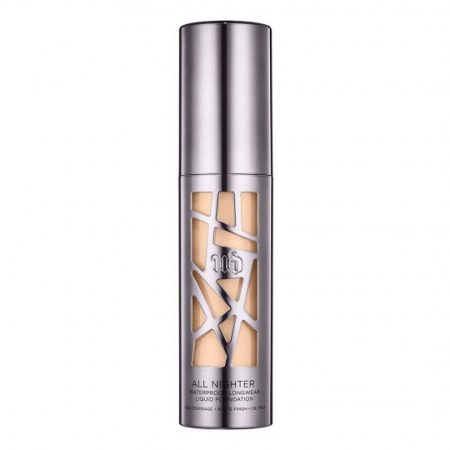 All Nighter provides a dense coating, a small amount of foundation will be enough to provide the desired effect. One press of the pump produces the required amount of tonal basis.
Not suitable for dry skin, do not use for every day, may oxidize.
L'Oréal Paris Infallible 24H-Matte Mattifying Foundation
1. Perfectly matte finish
Resistant polymer and soft aggregate provide even coverage and smooth skin.
2. Absolute hydration 24 hours
The ultra-light melting cream texture, consisting of 1/3 of water, creates the effect of a "second skin", does not dry the skin and allows it to breathe.
3. No shine
Mineral micro-particles instantly eliminate oily sheen and prevent its appearance during the day.
Ideal for combination and oily skin.
Similar articles
---