Content:
Types of Honey Face Masks
Face masks with honey: popular recipes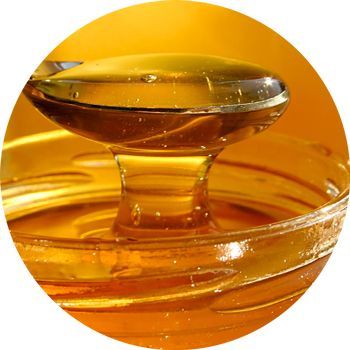 People have been using the healing properties of this sweet treat for centuries. Eating it helps in the treatment of diseases of the kidneys, liver, gastrointestinal tract, cardiovascular system.
In cosmetology, honey is widely used in the manufacture of masks and creams for face and hands. Recipes for healing honey masks, which can be easily prepared at home, are also popular. After all, home masks for the face in some cases are much more useful and effective than those bought in the store. A face mask with honey helps to cope with many cosmetic problems, its main secret is contained in this valuable product:
B vitamins – moisturize and soften, protect against inflammation;
zinc – smoothes, reduces wrinkles;
Vitamin C – heals, relieves dryness, enhances collagen production.
Face masks with honey are contraindicated for people who are prone to allergies and have dilated blood vessels. Everyone else can safely use them to maintain their beauty..
Types of Honey Face Masks
A variety of face masks with honey allows women with various skin problems to choose something suitable.
Honey is a well-known antioxidant, this is due to its use against skin aging. It moisturizes the upper layers of the epithelium, reducing the signs of aging..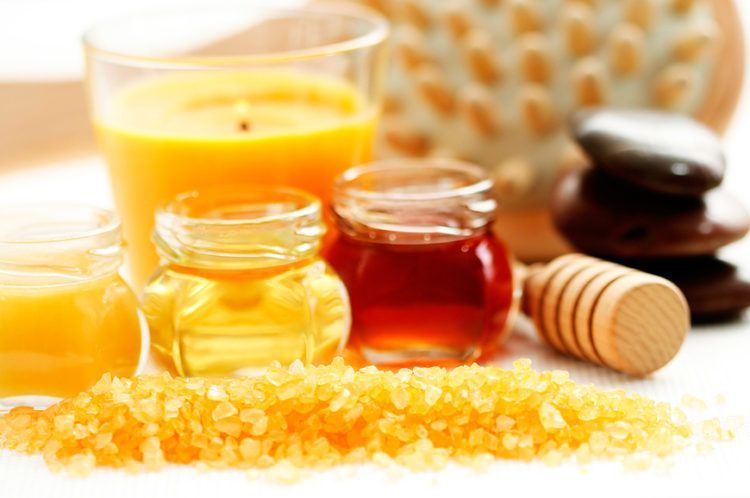 Face masks with honey are used to combat redness and acne, as well as a rejuvenating effect.
As a rule, the face mask with wrinkle honey includes such additional ingredients as: yogurt, egg yolk, papaya, milk. You should try various options to find the most suitable skin type. Almost everyone will need a face mask with aloe vera, which perfectly moisturizes the skin and prevents the formation of wrinkles.
To achieve the maximum anti-aging effect, a facial mask with wrinkle honey is supplemented with massage. This helps to tone muscles and increase blood circulation..
Due to the antiseptic properties of the main ingredient, face masks with acne honey are widely used to combat redness and treat the effects of them. Given the features of the skin, lemon, egg yolk, green tea are added to a face mask with acne honey. Such a home recipe is a great mask for problem skin. Also, face masks based on Dead Sea mud can do such a common problem like acne..
Honey is an excellent helper in cleansing the skin and narrowing pores, so a face mask with honey is an excellent care for oily skin. To achieve the desired effect, add chamomile infusion, salt, kefir, potatoes to honey.
Dry skin can also be refreshed with a honey recovery mask. It has excellent nutritional properties and copes with peeling. The composition of moisturizing and nourishing face masks with honey include kefir, sour cream, yolk.
Face masks with honey: popular recipes for cooking at home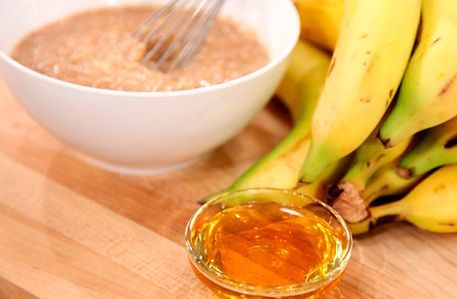 Natural face masks with honey for the face at home will help the skin stay young and healthy and save a significant portion of the budget. In the store you can find cosmetics based on honey, but, as a rule, high-quality masks are expensive, they include preservatives and other dubious ingredients.
Facial masks with honey are easy to make. Apply them to clean skin with a special brush or sponge. If honey is sugared, it should be warmed up. The regular use of face masks with honey at home allows you to achieve excellent results that will surely please you.
Face mask with honey and lemon
These two ingredients fight signs of aging, pigmentation, freckles, acne, and redness. With constant use, you can get rid of rashes. It is important to remember that such a mixture can dry the skin..
Mix honey (25 gr.) And lemon juice (15-18 ml). Leave on face for half an hour and rinse. After moisturizing the skin with cream.
Face mask made of honey and eggs
The honey mask with an egg has two varieties that have two opposite effects. If you mix honey and protein, you can narrow the pores, reduce acne, make the skin dull.
Beat the protein until foam, carefully inject 25 gr. honey and apply on the skin.
A face mask with honey and yolk is popular among women of mature age. After all, it can significantly improve complexion and even smooth out shallow facial wrinkles.
To do this, honey (25 g.) Is mixed with one egg yolk and with gentle movements applied with a synthetic brush to clean skin.
Honey masks with eggs – not for frequent use. They are used no more than once a week. Apply strictly along the massage lines and leave to dry for 20-30 minutes. Then rinse with plain or mineral (for best effect) water.
Face mask with honey and oil
Olive oil is often used in masks; it tightens and nourishes the skin. This treatment is suitable for normal to dry skin..
Mix honey (25 gr.) And olive oil (15-20 ml), slightly warm in a water bath, apply to the skin and leave for 25-30 minutes. To remove dryness, you can add one yolk.
Face mask with honey and sour cream
Sour cream fights against age-related changes, has whitening properties, and relieves irritation. That is why sour cream face masks are so popular. For dry skin, you should choose sour cream with the highest percentage of fat, for oily – with the lowest.
Sour cream (20 ml) is added to honey (25 gr.), Mix and apply to the skin for half an hour. If you need to remove a little pigmentation, you can add a little lemon juice (5 ml.).
Face mask with honey and oatmeal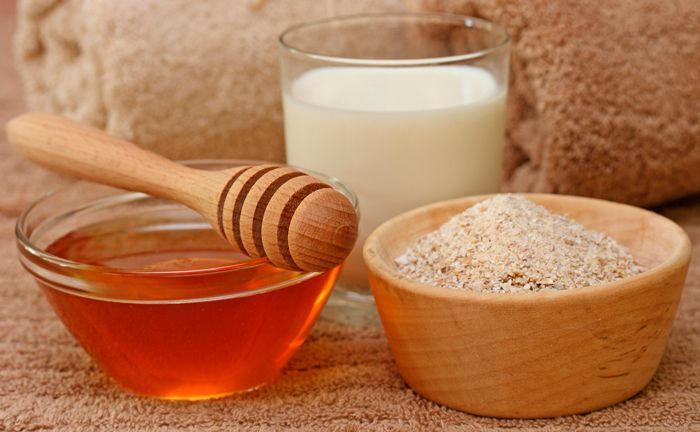 Pre-flakes are finely chopped. To do this, you can use a blender or coffee grinder. The oatmeal mask is suitable for everyone, it will soothe and refresh the skin. After its application, noticeable improvements are observed. The skin takes on a healthy and radiant look..
Mix honey and oatmeal flour obtained in equal proportions. Withstand such a mixture for about 25 minutes.
Face mask with honey and milk
The mask has excellent nourishing and smoothing properties, helps with peeling in the winter season.
Mix honey (25 g) with milk (5 ml). Hold for about 15 minutes, then remove residues with a damp cloth.
Face mask with banana and honey.
Face mask with banana and honey is ideal for tired skin that has lost elasticity.
Mix the same amount of honey and banana pulp and apply evenly on problem areas avoiding eye area.
Owners of various skin types can safely apply face mask recipes with honey to solve any cosmetic problems. With minimal financial and time costs, honey masks can help women stay beautiful and young for a long time..