Content:
What is useful mask of sour cream for the face?
Sour cream face mask: selected recipes
Sour cream face mask at home: preparation and application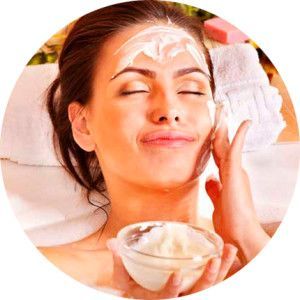 Assessing the advantages and disadvantages of face masks prepared at home and those that are already sold in cosmetics stores in tubes, one thing can be said: self-made masks are much more useful than those offered by manufacturers of cosmetic products. Natural ingredients do not contain chemicals harmful to health, preservatives and other undesirable elements. Self-selected products for the preparation of facial skin care products, the very process of creating such a product provides a guarantee that the skin will not be saturated with harmful substances. In addition, store masks use low-percentage extracts of products of natural origin, which indicates a lower effectiveness of the product compared to homemade. A sour cream face mask at home is one of the most popular.
What is useful mask of sour cream for the face?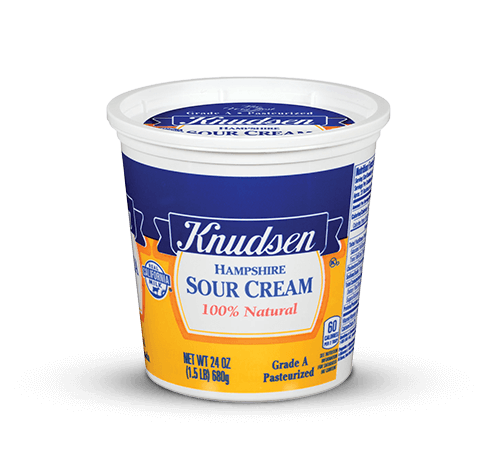 Moisturizing sour cream face mask is very beneficial for dry skin..
A sour cream face mask will help to suspend skin aging processes. The rejuvenating effect of sour cream is explained by the high content of natural acids in it, which contribute to maintaining skin tone, collagen production. A wrinkle face mask using this ingredient has the following recipe: 10 grams of pressed yeast requires a tablespoon of orange juice and a tablespoon of sour cream (all elements are thoroughly mixed to a creamy consistency and applied to the face for a standard time for such a procedure – 20-30 minutes ) For a skin that has an unhealthy color and lethargy, a moisturizing face mask is ideal: squeeze juice from pre-chilled aloe leaves and mix with the same amount of sour cream. The skin will become more elastic, moisturized and healthy. By the way, facial masks with honey can serve as an excellent alternative to a moisturizing sour cream mask. For those people who have problem skin, a facial mask for acne can also become a panacea: mix a tablespoon of sour cream with a portion of grated cucumber and a small amount of chamomile or calendula flowers. There is a quick regeneration of the skin, thanks to vitamin A, so this mask can cope with some of the consequences of post-acne. Masks for problematic skin of the face based on cucumber, carrots, cottage cheese are also often used. There are many very good reviews on the Internet about activated carbon face masks. There is a special mask for dry skin: in equal parts, thoroughly mix sour cream and pre-cooked oatmeal with one egg yolk. Vitamin PP contained in such a product helps to improve the protective function of the skin, the restoring effect is achieved through the action of vitamin B12. A face mask made of sour cream generally nourishes the skin well, they allow you to normalize the metabolic process (vitamin E contributes to this mainly).
Sour cream face mask: selected recipes
Face mask made of sour cream and lemon. This mask copes with age spots, whitens the skin well. It is very easy to prepare: a tablespoon of sour cream must be mixed with the juice of half a lemon. Such a face mask of sour cream and this citrus has the effect of light acid peeling. The skin after such a face mask with lemon becomes fresher and more pleasant to the touch.
Face mask made of sour cream and honey. This type of sour cream mask can be called super – nutritious. From the beneficial properties of honey they know from little to great. In a duet with sour cream, such a mixture can save aging skin or simply very dry, prone to peeling. A tablespoon of sour cream is thoroughly mixed with a teaspoon of honey.
Face mask made of sour cream and oatmeal. As previously noted, such a mask of oatmeal perfectly copes with the task of nourishing the skin and preventing dryness. To make this sour cream facial mask even more effective, mix sour cream with oatmeal cooked in milk..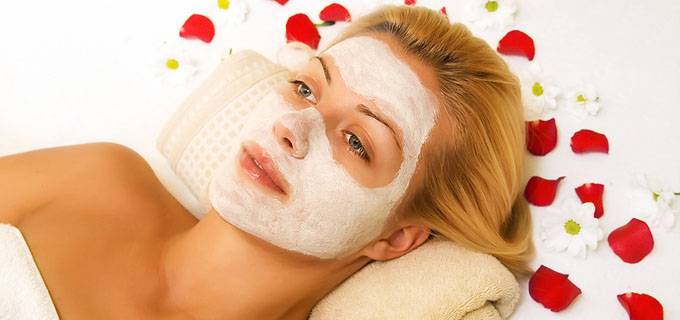 Sour cream face mask promotes cell regeneration and skin rejuvenation.
In addition to the above recipes, you can mix sour cream with other products. A face mask made of sour cream at home, including sour cream and strawberries or a cucumber, will help to give freshness to the skin, cope with slight redness, smooth its surface. If you mix this wonderful sour-milk product with a banana, you will get an excellent anti-aging mask, the effect of cell regeneration, rejuvenation and improvement of the general condition of the dermis is achieved. A face mask of sour cream and potatoes also enters into the treatment of dry skin (mashed potatoes should be warm to mix with sour cream). The triad "sour cream + carrots + yolk" nourishes the skin with many vitamins, and also helps prevent skin aging processes. Another triad – "sour cream + cottage cheese + egg white" will help in the fight against acne. The proportions for cooking are identical to the previous ones (equal amount of each product).
Sour cream face mask at home: preparation and application
Depending on the type of skin (oily, dry), you need to select sour cream for masks with a certain percentage of fat content: for dry – high, for oily – low. It is worth noting that homemade sour cream will always be with a high percentage of fat content. Before applying the mask directly, the skin of the face must be cleaned (use a tonic, milk or clean with a soft scrub). Keep a sour cream mask should, on average, from 15 to 20 minutes. Using sour cream alone is also possible, but to achieve the effect that is the main purpose of applying the mask, you must include other ingredients (examples of which were described above). Preparing homemade face masks is quite easy, and the effect of them can be several times better than that of masks purchased in a store.
Similar articles
---