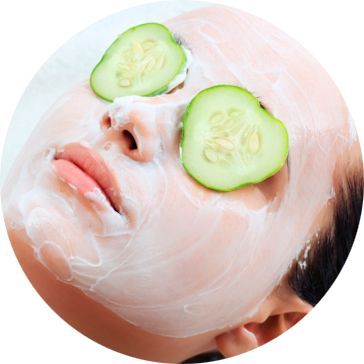 Any order begins with the fact that the room is cleaned. Our face is no exception. In order for the skin to always be beautiful – you need to regularly take care of it, clean it, and carry out other procedures.
A cleansing face mask is necessary in order to remove all dirt and dead tissue. See in the article the best and most effective recipes for home masks that cleanse the skin.
Content:
 Facial cleansing mask for dry skin
The best recipes for facial cleansing masks at home
Facial cleansing mask for dry skin
You can independently prepare a mask for dry skin from eggs in just a few minutes, for this you need the following:
eggshell;
cottage cheese;
sour cream or milk.
Grind the shell from the egg in a coffee grinder, so that it turns out flour. Then add one spoon of cottage cheese and stir well. Pour a little sour cream (milk) into the resulting mass. Stir everything, you should get a thick gruel that is easy to apply on the face.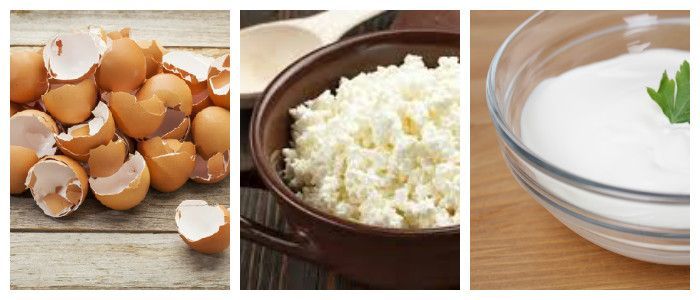 A cleansing face mask can be easily done at home. For example, a mask for dry skin can be prepared from ground shells, cottage cheese and sour cream.
Take a comfortable position and apply the mask on a cleansed face, 15 minutes, when the time is up, wash your face with warm water
Cleansing facial mask, nourishes and cleanses the skin well.
A facial cleansing mask for oily skin is prepared on the basis of the following ingredients – sour milk, oatmeal.
Take 16 ml of sour milk or yogurt and add oatmeal to it until the milk thickens. After the desired density is achieved, pour 5 ml of olive oil. In addition to hydration, the mask is suitable for getting rid of black spots, as well as for narrowing pores..
Banana Cleansing Mask (recipe)
For dry skin, a face mask with a banana is suitable, try this simple recipe. Take a small banana, peel it, soften the pulp, and then mix with 18 ml of honey (pre-melt it), as well as 5 ml of lemon juice. In order for the mask to thicken, many add oatmeal.
Recipes for many masks can be found on the Internet, or ask a cosmetologist. Be sure to use masks according to skin type.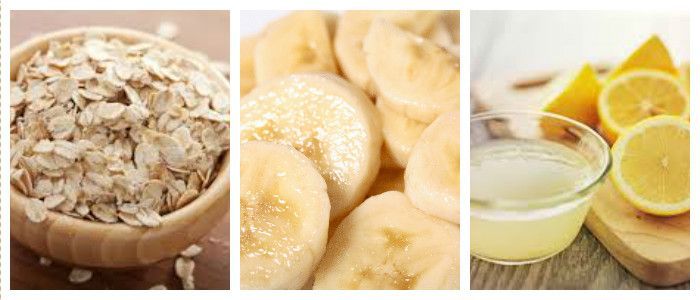 A good recipe for a cleansing facial mask: banana + lemon juice + oatmeal.
The best facial cleansing mask for combination skin is made with honey and egg yolk.
If you have a lot of oily areas on your skin, then they can and should be dried. To prepare the mask, use the following recipe:
mix one egg yolk with a little honey;
squeeze a few drops from a lemon and add to the total mass (for a whitening effect);
mix all the ingredients, apply in massaging movements on the face (but do not rub!), spot 10 minutes, wash with slightly cool water.
A cleansing face mask at home is prepared quickly, and most importantly, all the ingredients are available to everyone. You no longer have to buy expensive cosmetics, because now you can make a mask yourself.
The best recipes for facial cleansing masks at home
A cleansing face mask with gelatin, as well as with the addition of activated carbon, can penetrate deep into the skin. Take 4 tablets and dissolve in milk (take 2 tablespoons). After this, add one tablespoon of gelatin to the resulting mass, wait a few minutes for it to swell. Put the whole mixture in the microwave and turn on at full power for 10 minutes. A facial cleansing mask at home is applied to the face with a spatula. After you feel that it has turned into a film, you need to remove it. Gently hook it on the chin and remove. Also read other activated carbon mask recipes.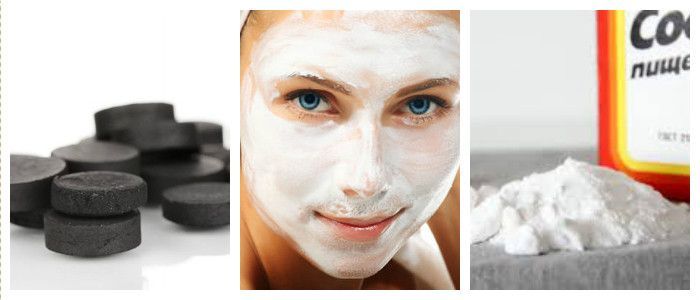 A cleansing mask at home can be made from tablets of activated carbon or soda.
Such a tool will relieve you of acne, cleanse your skin well.
Facial cleansing mask with soda tones and soothes the skin well.
Take one spoonful of sour cream, add half a spoonful of soda to it, mix well and quickly apply to the skin. After 20 minutes, wash your face with warm water..
Any mask should be prepared according to recipes. If you did everything right, then the skin condition will noticeably improve..
In no case do not allow situations when your skin becomes dirty, watch it carefully, because only in this way you can look good.