Many people have heard of nightlife or even attended clubs in Pattaya. Everyone knows that the city is famous for its vibrant life. As soon as the sun sets over the horizon, the city takes its inhabitants and guests to the world of entertainment. Walking Street is located in the southern part of Pattaya – this is the center of all entertainment. From 7 pm to sunrise, traffic is blocked on the street, opening the door to pedestrians in a world in which an incredible number of all kinds of pubs, bars, discos and other entertainment venues are concentrated. What are the best night clubs located on Walking Street.
Best night clubs in Pattaya
Club insomnia
Perhaps the nightclub in the city of Pattaya – Insomnia is one of the best establishments. It is located at the end of Walking Street. This is a two-story club, divided into two parts, where on the first floor – I-bar, and on the second – dance floor. I-Bar plays rap, R&B, dancing dancers, around sofas. Here you can smoke a hookah, there are billiard tables, after which you can go to the dance club Insomnia.
Admission is free, but visitors need to constantly buy drinks. Therefore, if you don't feel like drinking, it's better to leave the glass half empty, but you will have to watch it so that the waiters do not drag it away. Open from 23:00 to 08:00, lovers of techno and trance like to relax here. Club Thais, especially men, are not allowed in Club Insomnia, and young people have more rest here: Europeans, Thais, African Americans, and a few Russians.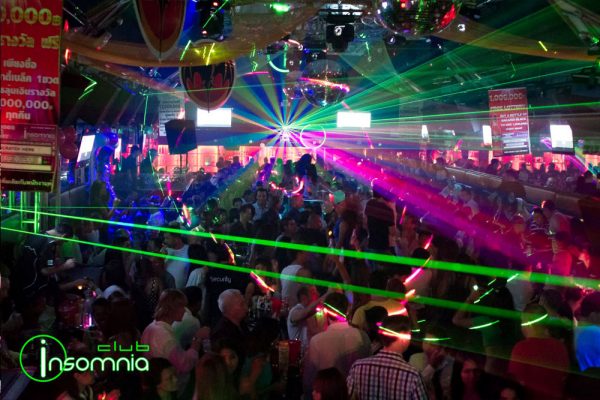 Walking Street Pub
Walking Street has a night club of the same name. The place, although small in comparison with other institutions in Pattaya, is interesting both in terms of interior, music, service, and prices. There is no dance floor in Walking Street, here everyone is dancing near the tables. In general, Thai youth prefers to dance near tables, so almost every Thai club has a stage where to sit, but there is no dance floor. The facility is divided into several zones with sofas, there is a bar located in the center, as well as tables for playing snooker. Entrance to the club is usually free, but if the visitor does not like the guards, they may be asked to pay an entrance ticket worth 250 baht. From music plays techno and pop. Opens at 20:00, closes at about 03:00. Usually Europeans and Thai people rest here, there are few Russians.
MIXX Nightlife Disco
Such a nightlife in Pattaya as MIXX Nightlife Disco is popular among Arabs, Indians, Turks and Russians. The club is located at the end of Walking Street on the third floor of the Bali Hai Plaza shopping center. Inside, there are two dance floors, one with electronic music, the other with R&B. The contingent gives the impression that you are in an Egyptian or Turkish disco. A big plus is that the MIXX Nightlife Disco waiters do not pester you with an order. Open from 23:00 to 04:00.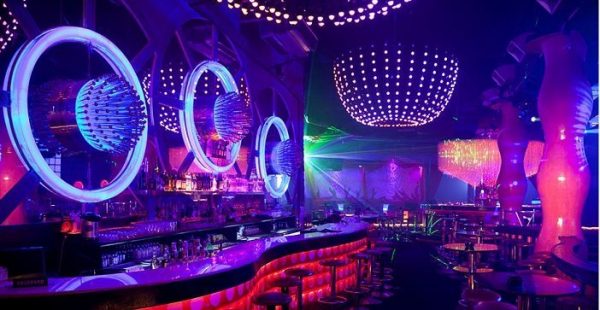 Lucifer DiskoTK
Nightclub – Lucifer DiskoTK – one of the hottest spots in the city, located in the middle of Walking Street. Quite expensive institution and in order to be in the club itself, you must go through the Lucifer bar. There are many people here, there are bar counters, tables, a dance floor, a stage for a performance where African American singers perform on weekends, sometimes competitions are held. From music plays American hip hop, R&B, gangsta rap. Admission is free, but you will have to order drinks on a regular basis, otherwise they may be expelled from the club. Since the entrance to the club is free, there are many who want to, but revenue is needed. Open from 23:00 to 04:00, mainly Thais and international youth have a rest in Lucifer, there are few Russians.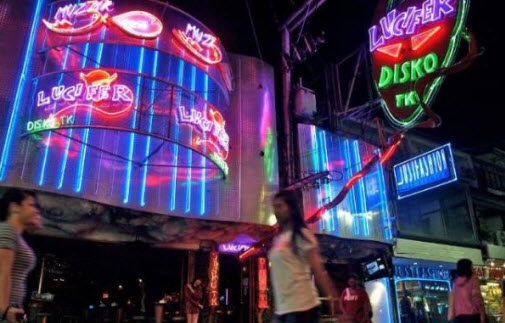 Pattaya also has many other nightclubs on Walking Street. It's better not to go to the famous Marine Disco for safety reasons – there are many ladyboys, you can make a mistake. Among Thai youth, Differ and Hollywood are especially popular. Nightlife with numerous clubs in Pattaya is in full swing until dawn..
Have a nice rest!