Content
---
---
Any mother will be delighted to see a smartly wrapped bundle, which is intended for her, under the tree. To choose the right gift for a loved one, you need to remember what he dreamed about throughout the year.
Choose a gift for a business woman
What to give mom for the New Year if she is a business woman? As a rule, women who spend a lot of time in the office, more than others, dream of relaxing in their home environment. Surely mom will appreciate a nice room fountain. In order for it to start working, you just need to pour a little ordinary water into it and turn on the mechanism in the socket. Now mom will be able to relax every evening, listening to the soothing murmur of water in the fountain!
You can also give a business woman a trip to a beauty salon. You can purchase a gift certificate, which will already include the services of a hairdresser, the work of a manicurist and pedicure master, as well as a trip to the SPA salon. Therefore, if mom is tired of working reports before the New Year, in a beauty salon she will regain her strength and come to the office after the holidays, beautiful and updated.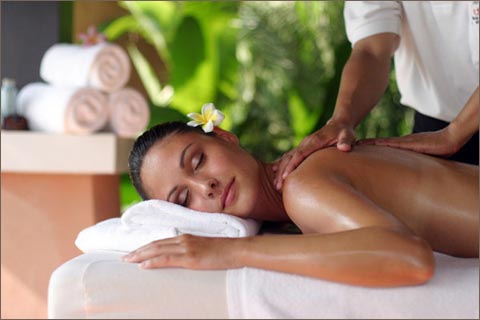 As a gift, you can present a book for records in a hard cover called "Napoleonic plans for the conquest of the world." Now mom can always keep the situation at work under control!
If mom didn't go anywhere this summer, you can arrange a winter trip for her. Give her a ticket to a hot country. If you are sure that mom will be delighted – feel free to book a hotel!
Surprise for the dreamer and romance
What to give mom for New Year if she spends a lot of time in dreams and memories? A good gift for such a romantic nature would be a table for a tea ceremony. You can buy a table in which there are drawers for storing boxes and tea bags.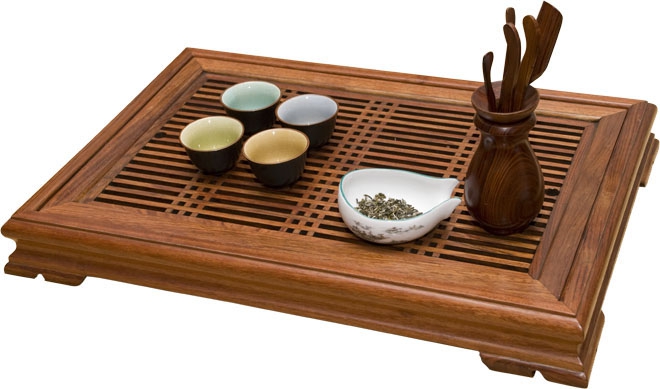 Many women are very fond of creating beauty in their home by growing indoor plants. If your mother is also fond of indoor floriculture, you can give her a special kit for her hobby. If you wish, you can find a ready-made kit in the store, and if you have time, you should assemble it yourself. Typically, a book includes the secrets of growing beautiful flowers, as well as seeds and plant care products (such as miniature garden tools).
Each woman before the holiday for a long time considers all her jewelry, trying to choose the most elegant. She will definitely like a jewelry box with a winter pattern!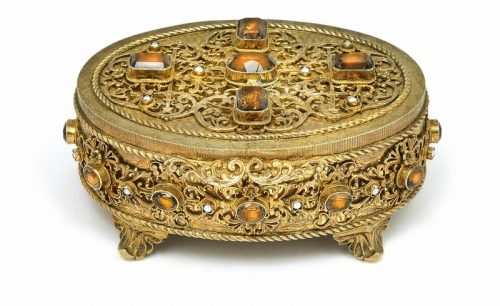 Preparing a gift for mom with her children
If you have children, they can also participate in the preparation of the presentation. For example, you can bake a delicious homemade cookie, and the kids will help to decorate it and make elegant packaging. Such cookies will be doubly tastier for your mother, because all your love is invested in it!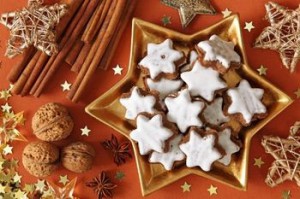 It's a good idea to give mom and grandmother a set of chocolate cards. Create a New Year's wish and write it down. It will show off on the biggest chocolate bar. And grandchildren can draw a festive picture for grandmother. After all the preparations are finished, you can go order cards. Mom will receive a whole set of delicious chocolates, on paper wrappers of which drawings of children will be depicted, and also your wish is written.
DIY Christmas Gift
If the main surprise is ready, the New Year card will never be superfluous. There are a lot of options for making such a card – you can arrange it in the style of an old message or in the form of an application. And you can take two sheets of cardboard and cut a window in the first one (its shape and size can be absolutely any). Now put the whole sheet on the table, mark on it the contours of the window with a pencil and beautifully arrange the sparkles or artificial snow inside. Then carefully close the window with polyethylene, and on top glue the second sheet, with the hole already cut out for the window. The card is ready, now on the reverse side you can write wishes.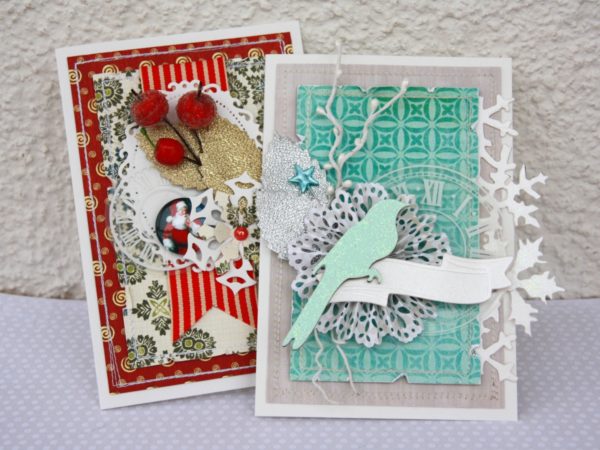 Mom will really like her photo or your family photo framed. The frame itself is made of thick cardboard, and jewelry made from salt dough or plastic is glued to it. So that such a frame could stand on my mother's table not only during the New Year holidays, but all winter. A simple winter landscape with artificial snow and carved snowflakes will look great.
If you or your sister received a diploma for winning competitions in childhood, you can add it there. Take cover design. If you managed to buy an album with a brightly decorated cover, then additional decorations are not needed. Then put all the collected things in the album, decorate each page with your own picture, a beautiful picture. Mom will proudly show such an album to all her friends!
You have a few free evenings, then make an album of memories for mom. To do this, buy a large album and collect the most expensive photographs for your mother, postcards and your children's drawings, as well as drawings of your brothers and sisters.
Each mother is unique, and only her own children know her best. When choosing a gift, listen to your feelings. If your intuition tells you that this particular thing – what your mom needs, is worth buying it.!
Merry Christmas and Happy New Year!!