Content
---
---
Therefore, consider – the scenario of a party in the style of the Great Gatsby is unlikely to save money, but any holiday – from an office party to a birthday – will be remembered forever with grandeur and scope.
We will write down the main points of the script so that you take into account all the nuances when organizing a holiday in the Gatsby style.
Party invitations
The dazzling party is closed to the uninitiated, so the elect should be aware of the upcoming celebration. Small aged invitations sent by mail will fit into the general mood. Of course, after a while you can repeat the invitation by phone, but do not replace paper cards with e-mail.
Party Dress Code
It is necessary to warn each guest in advance that a Gatsby-style party implies outfits in the style of the 20s for both ladies and men. If a guy can wear a perfectly fitting suit of a modern cut, a tie, shoes and a snow-white shirt, then ladies should look for dress-shirts, dress-pipes or cocktail dresses, sheathed with beads or sequins.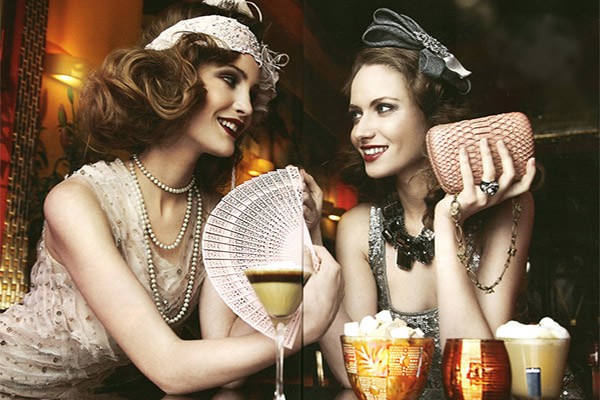 It is worth paying attention to accessories: men should not forget about the white scarf and polished shoes to a shine, and ladies – about gloves that are long to the elbow, hats or satin rims on the head and fur boas.
Gatsby Style Entourage
The key part of the party, without which no scenario will look convincing, is the right room and scenery. It is best to agree with the entertainment complex, which will provide a decorated hall, several retro cars at the entrance, a huge stand with the image of the great Gatsby for a photo shoot and maintenance staff.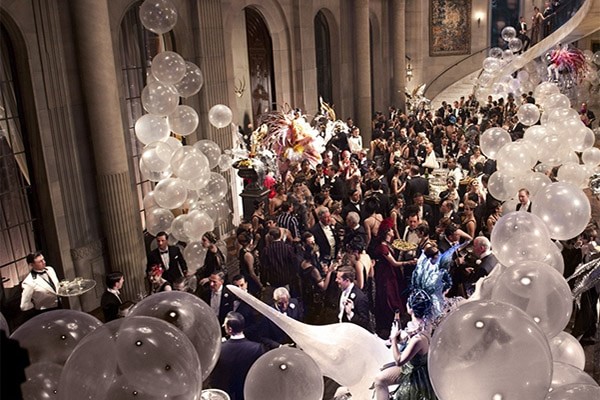 Do not be afraid to replay with stylization – the more sparkling tinsel, poufs, table crystal, sparklers and golden confetti will be, the more chic the holiday will be. And the salute at the end of the evening will be the final chord, from which every guest will feel like part of an elite society.
Party entertainment
If you follow the original scenario, then for the guests you need to prepare a poker table, roulette, dance floor for the incendiary Charleston. To ensure that guests are not embarrassed, invite professional dancers and an instructor who, in half an hour, will help everyone learn the basics of this dance..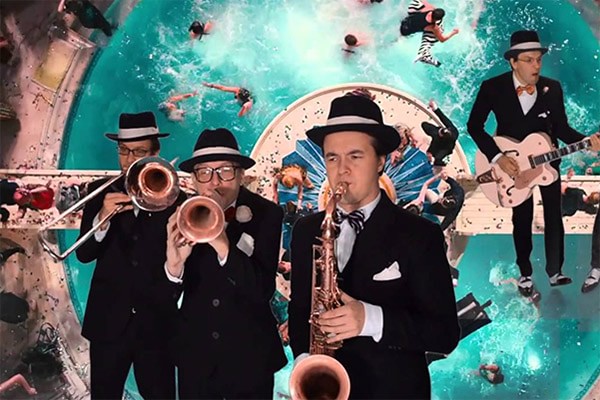 But such entertainments can be diluted with our usual contests, slightly modifying them. Organize a competition for playing on glasses, a competition for the most charming couple or the best dancer.
According to the script, the Gatsby-style party should end with a firework and a delicious big cake. If this turns out to be too expensive, invite a photographer and arrange a thematic group photo shoot. After a few months, ready-made pictures can be sent to guests as a reminder of an unforgettable evening in the Gatsby style.