Provincial classics – this is also called grunge. This French style is not as popular as, for example, Provence. But he is certainly worthy of attention and finds his admirers. Grunge, like its prototype – a classic, exists outside of fashion. Want to recreate it at home? Then remember the rules!
6 basic rules of grunge style in the interior
Rule One: grunge does not tolerate the unreasonable luxury characteristic of the classics.
Grunge style promotes a wise philosophy of life: give preference to a classic style, but avoid excessive pretentiousness – stucco moldings, gilding, expensive decors.
Instead of deliberately expensive finishes, objects with history and a touch of time are held in high esteem here. When you get into a house decorated in grunge style, most often you get the feeling that you are in a family estate that has existed for centuries. But a noble patina is only an external effect, behind which the real value of objects is hidden.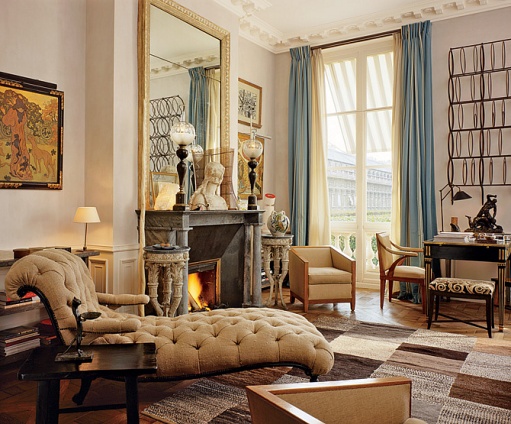 Rule Two: grunge is not as sloppy as country or provence.
Grunge is rather an adaptation of the urban interior of the French bourgeois to suburban life. That is, it differs from the original rural styles with a greater share of urbanization and a higher standard of living for households. Of course, it also contains flower upholstery, and forging, and an abundance of living plants in the house. But all these details are somehow higher, more elegant than those found in purely provincial houses..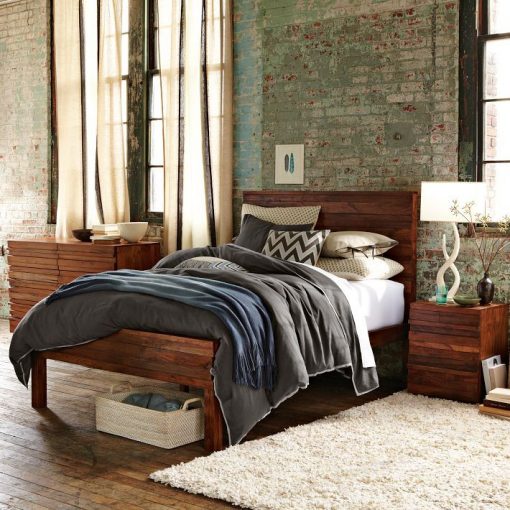 Rule Three: grunge attaches great importance to the quality of materials.
Do not think that if the grunge does not have chic and gilding, then it is cheaper than the classics. This style pays enough attention to the quality of materials: all of them undergo rigorous selection and only those that can last at least a century remain, moreover, they only become more beautiful over time. This is a natural tree, stone, metal and others. All these expensive and high-quality materials are present in grunge, but they are not hidden behind polishing and expensive finishes, but are used in a pure, natural form.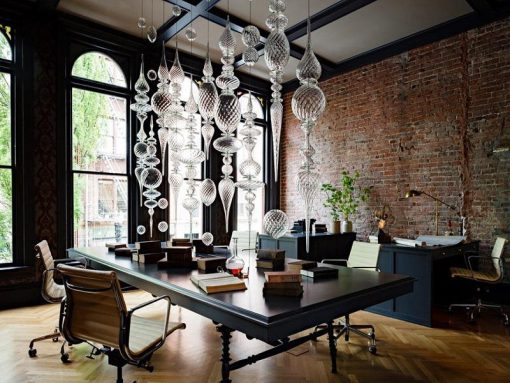 Rule Four: grunge loves comfort.
In principle, this can be said about almost any style of interior. But in our case we are talking about the organization of places for recreation. The fact is that a respectable suburban life cannot be complete without cozy places for gatherings and unhurried enjoyment of society and atmosphere.
In grunge, sofas on bent legs and low tables are found everywhere and even several copies in one interior.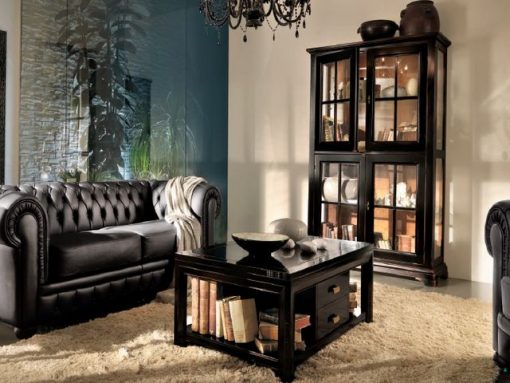 Rule Five: grunge has common interests with rustic style.
Grunge style not only refuses lush decor, but also replaces some too elaborate – from his point of view – classic finishing materials.
So, instead of silk wallpaper, it uses wall-mounted cotton with a printed pattern, instead of Venetian plaster – painted brick, instead of glossy parquet – wooden boards.
All this is the "machinations" of the rustic style, but in a much more subtle and elegant interpretation.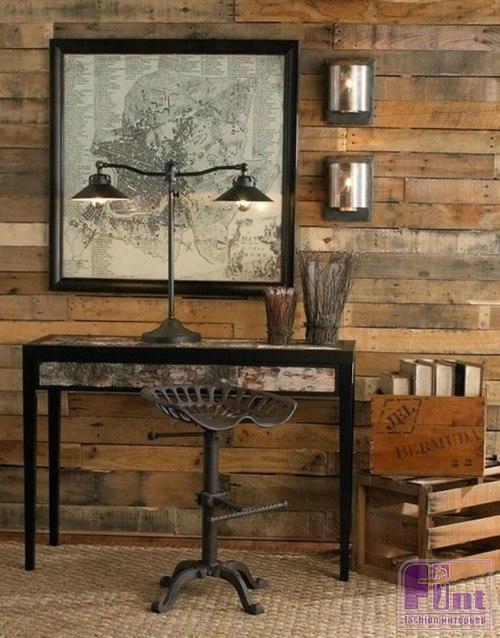 Rule Six: grunge style revered art objects.
But a home photo archive is not the only thing that is collectible in grunge style. His admirers are usually distinguished by an increased interest in books and paintings, so they have a special place in the interior. For literature, glazed or open library cabinets are arranged, and paintings are hung on the walls and put on shelves, using one at a time or grouping in compositions.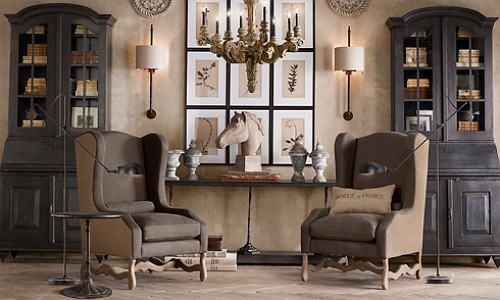 Most often, the grunge style is still chosen by mature, and even elderly people who have managed to get tired of the clutter and earn enough money for a respectable and comfortable life. Grunge is fully consistent with the measured way of life and allows you not to remember the repair for decades, because like wine – over the years it only gets prettier.