Snoopy was born in May 2011 in the Chinese province of Sichuan. Mistress Ninh owes her popularity, who posted a photo of her pet on the Weibo network. Soon the touching face with a touching look won the hearts of several tens of thousands of fans. Thanks to the ability to fall in love with everyone who looks at him, the cat Snoopy became known outside of China. Now he has got his page on Instagram and Facebook, regularly uploads videos on youtube.
The Chinese cat owes its unusual appearance to its parents – the Persian cat and the American Shorthair cat. Breeders simply wanted to change the color of the American, but the result was unexpected and they thought about creating a new breed. So there appeared an exotic or exotic short-haired cat of the color red tabby van.
Snoopy Cat
Snoopy, like other representatives of the breed, is rather phlegmatic in temperament and resembles Persian cats. But unlike overly calm Persians, exotics are not averse to frolic and fooling around with you. And they are smarter and more obedient, and not at all aggressive.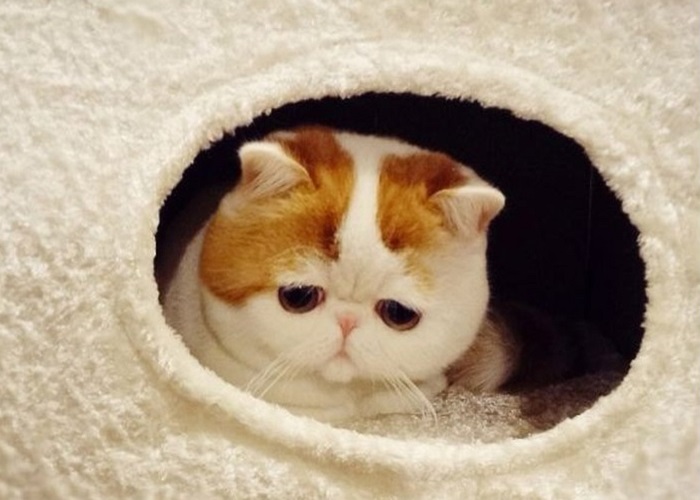 Snoopy Cat
Where to buy exotics?
If Snoopy cat won your heart, you can buy yourself a similar toy in any nursery. But be careful and see that they sell you a purebred exot. The price of a Snoopy-like cat is at least $ 200. Everything will depend, first of all, on the attractiveness of the pet, and you need to count on an amount of at least 200-300 dollars.