Content
---
---
Every fall, we gradually change summer light things to winter warm. Without a doubt, knitted clothing is a winter trend for a single year or even a decade. Fashionable knitwear is a great way to warm yourself in the cold season and at the same time look beautiful and spectacular. Look only at the most fashionable magazines and blogs that are full of images with cozy cardigans with Scandinavian motifs, exquisite openwork dresses and voluminous sweaters. Today we will try to delve as much as possible into the knitted era of fashion, identifying the trends of winter 2017.
Fashion trend for winter – DISCOUNTS
The main trend of the winter season is a warm knitted wrap. The wardrobe element is mainly presented in the Overseas style. Originating in Central America, clothes made of coarse wool and with unusual slits for hands, several centuries later, transformed and acquired modern accents. Today, capes are sewn and knitted from cashmere, wool, mohair. A variety of silhouettes and images, from simple knitting to more complex with a large pattern, allows you to wear a wrap for what is tucked under the arm. It goes well with jeans, leather and dress pants, stylish leggings and skirts..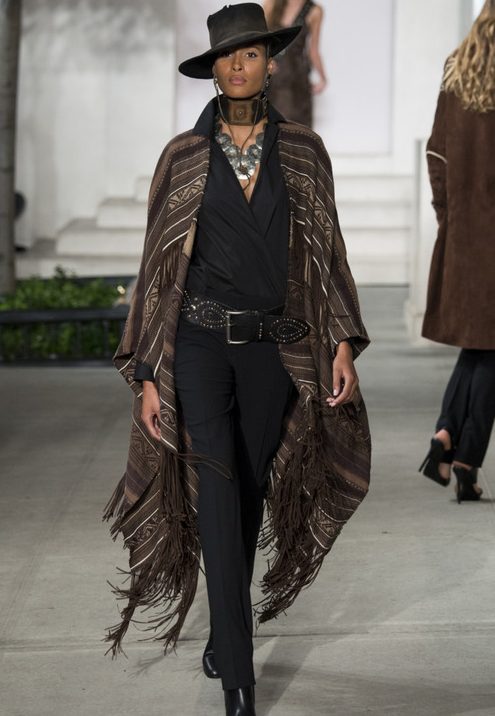 The most successful solution is a knitted cape in combination with suede over the knee boots and a wide-brimmed hat. The style is elegant and noble. In general, a win-win option for any life event. Many people wonder how to wear a cloak in the cold season so that their hands do not freeze. Everything is very simple, stylish leather or cashmere gloves of a long cut protect from wind and cold. Another more practical option is to choose a sweater or jumper under the bottom.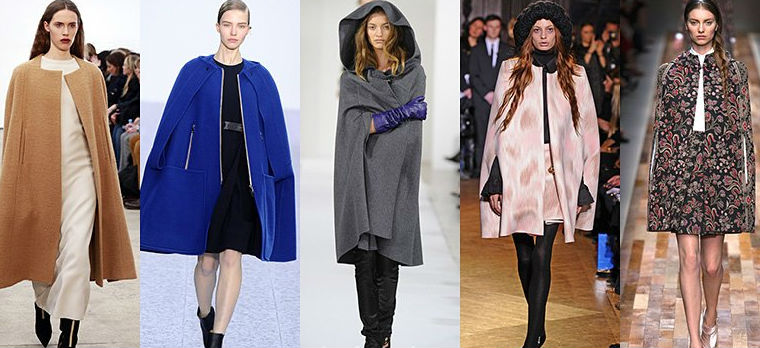 KNITTED SWEATERS
It is impossible to imagine a single winter without a cozy and stylish sweater, which is represented by a wide variety, both in terms of design and cut. Long and short, tight-fitting figure and voluminous, smooth and embossed knitting are represented by modern knitwear. This is perhaps the most practical and necessary part of everyday wardrobe. You can combine it with anything from trousers, jeans and leggings to skirts and shorts..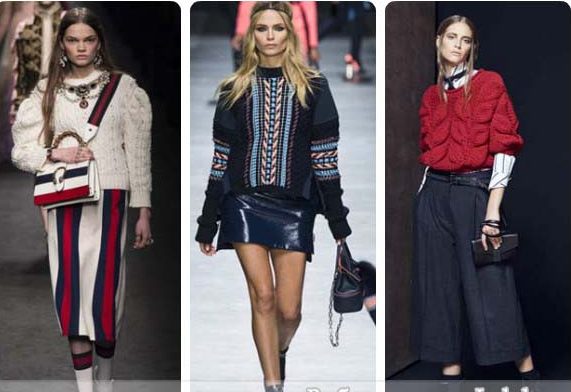 For example, an image consisting of a warm knitted sweater and pipe trousers is perfect for everyday office wear. The combination of boyfriend jeans and a stylish sweater will come in handy for outdoor activities and will make the best outfit. For our climatic conditions, such an element of wardrobe is simply necessary.
2017 Trends – Bare Shoulders
Winter collections from fashion houses include low-shoulder sweaters. Famous brands recommend combining them with tight pants and maxi skirts. V-shaped models on one shoulder are presented this year in many collections..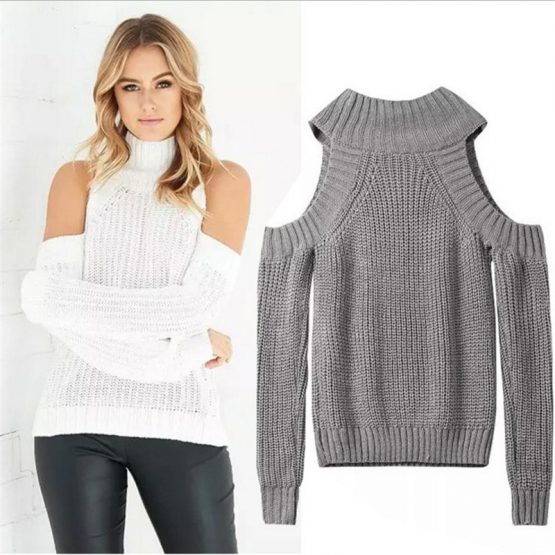 HANDLESS SWEATERS
With bare shoulders, open arms enter the trend. Sleeveless sweaters can be seen in completely different interpretations, ranging from length to pattern. Fashion this season for knitwear. The main thing is that there are no sleeves.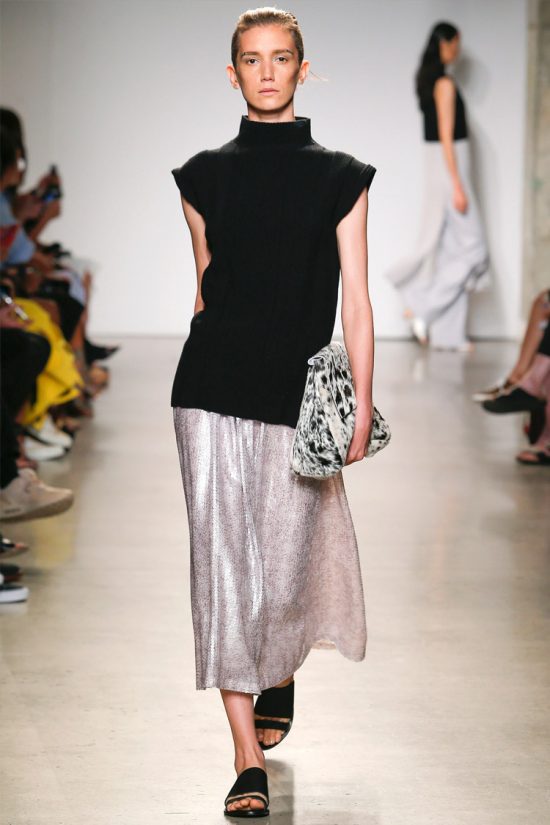 You may also like our post. Fashionable knitted clothes fall-winter 2017-2018
Be the most fashionable beauty! Good luck!