New York launched the New York Fashion Week 2017, dedicated to the spring-summer 2017 season. What will be the fashion spring – summer 2017, according to famous and novice designers, we will look in this brief review of current trends and new products.
Fashion trends spring-summer 2017: casual style
Stylish oversize jumpsuits
The theme of summer overalls has not gone out of fashion for more than one season. Spring-summer 2017 will not be an exception. Just look at the DKNY collection to understand that the jumpsuit is not only a comfortable wardrobe item, but also very stylish. The fashionable summer novelty according to the DKNY version will be futuristic oversize jumpsuits, as well as jumpers and translucent tops with a voluminous hood.
Trends spring – summer 2017: voluminous hoods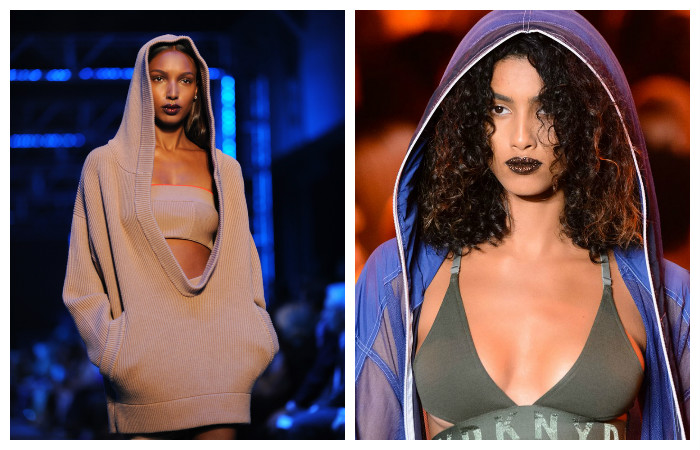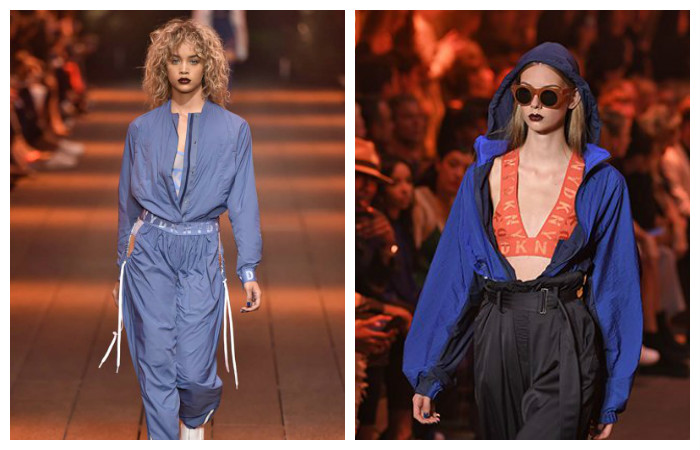 Stripes, geometric and ethnic prints.
Stripes, geometric and ethnic prints will remain in fashion for another season, however, in a slightly new interpretation. For example, in the Tory Burch collection, ethnic and nautical prints, as well as the boho style that many have loved, are masterfully combined into a single ensemble. In addition to colorful multi-colored prints, which are often present in summer clothing collections, black and white stripes, zigzags, rhombuses, squares and other "geometry" will come into fashion. With what to combine similar clothes, you will understand if you look at models from the collections of Thom Browne and Alice + Olivia.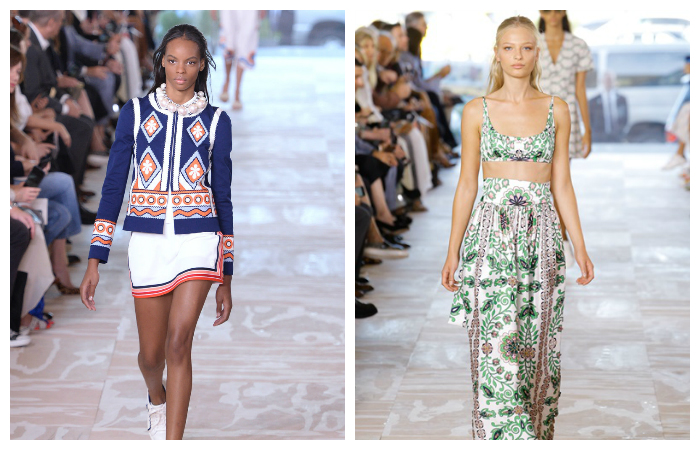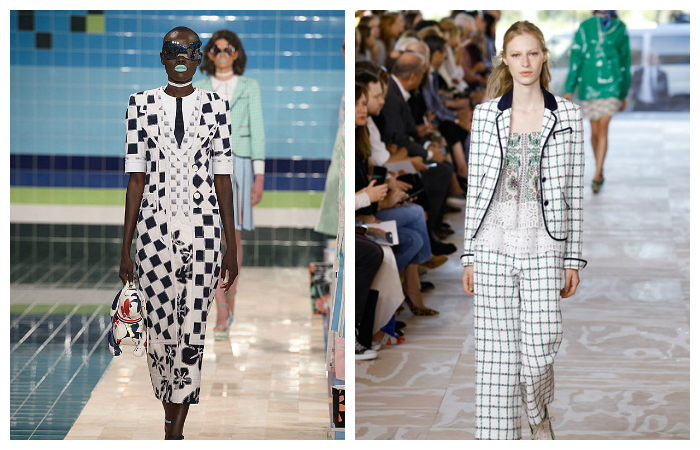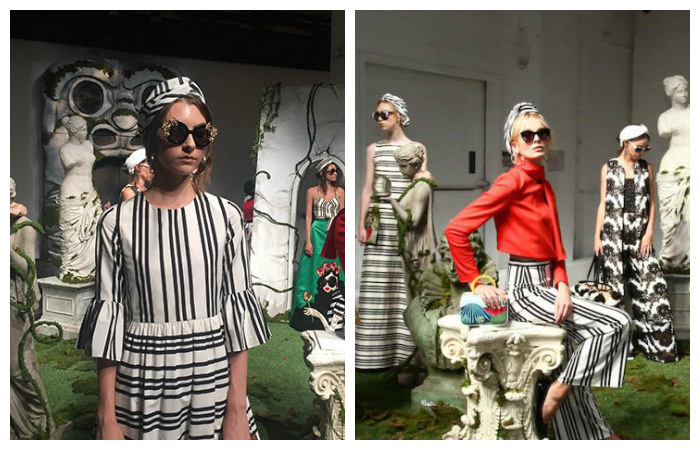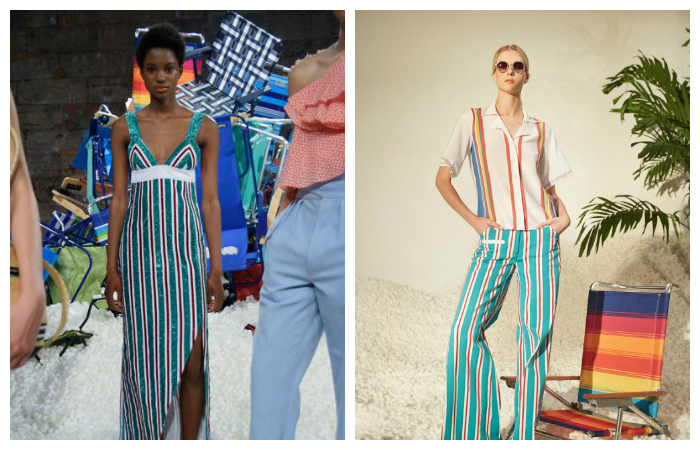 Marine Theme
Yachts, anchors, sailboats, shells, fish and waves – this is just a small part of marine symbols, which next season will serve as a decor for resort and casual summer clothes 2017. The trend will be interesting shoes with sculpted heels, blue, blue-green and turquoise tones in clothes and unusual accessories, such as glasses in the form of fish.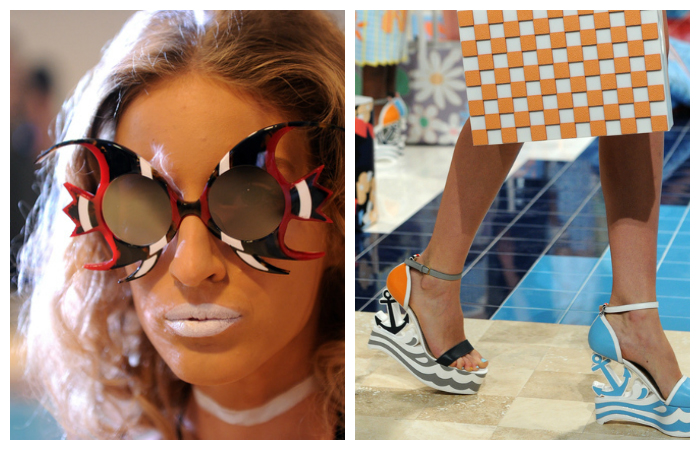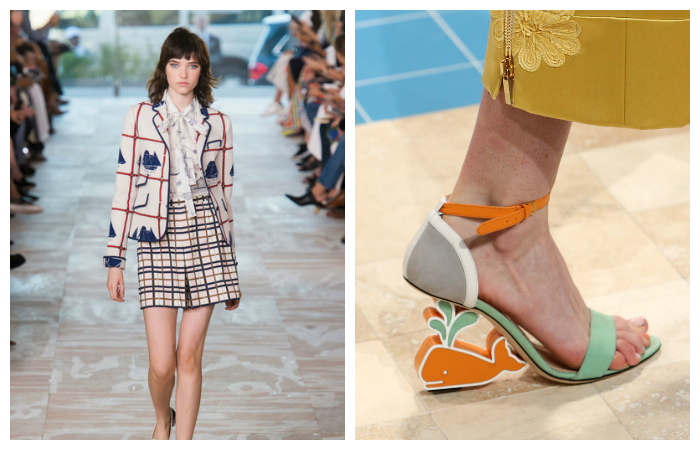 Shawls
One of the most popular accessories in the spring-summer 2017 season will be a scarf. You need to tie it on your head in the form of a large bow or turban.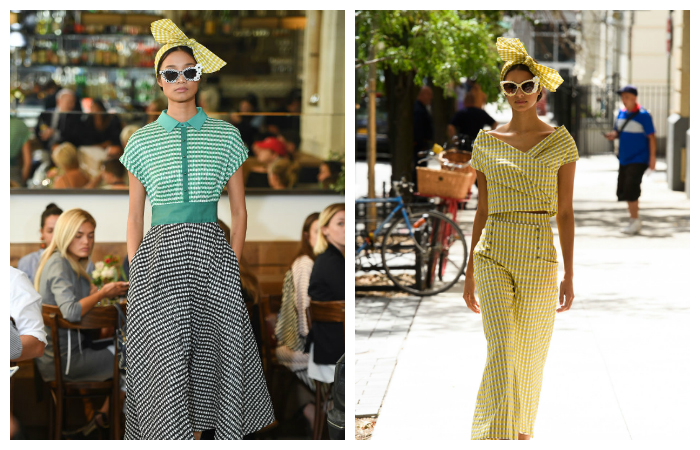 Boho style
Some elements of the now popular boho style can be seen in many collections. Fashion spring-summer 2017 combines beauty, convenience and lightness. Choose dresses and sundresses from light fabrics with many frills and bare shoulders. In summer, it is best to walk in spacious and comfortable clothing..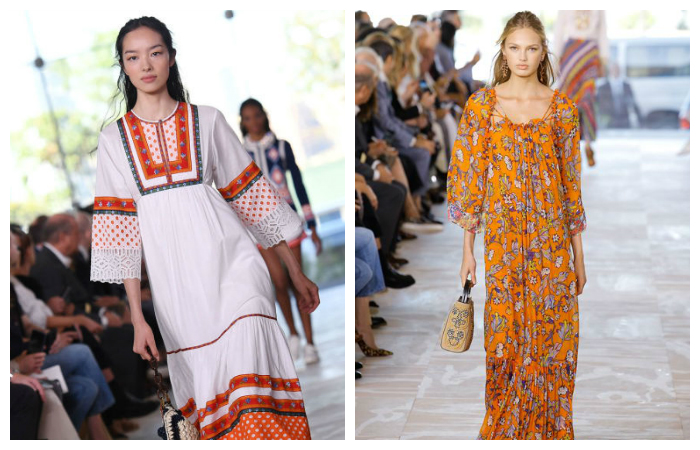 Lace dresses and floral prints
What makes beautiful any girl and woman? Of course, a dress. That is why elegant lace dresses with floral summer prints will never go out of style. Next summer, it is better to give preference to shortened dress models with interesting decorative elements, such as butterflies (Vivienne Tam) or large flowers (Lela Rose).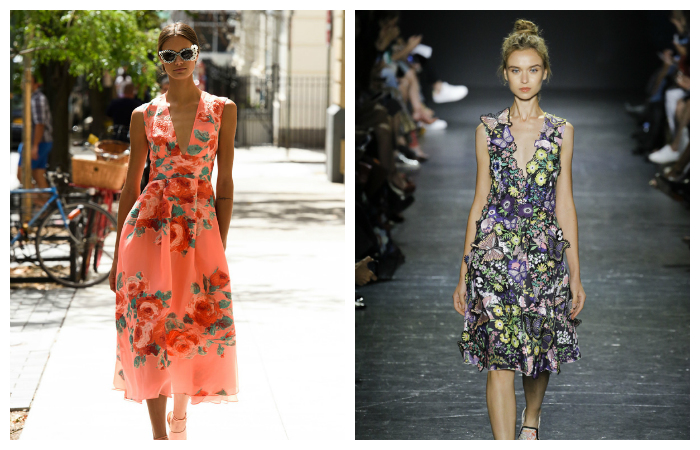 Tops and dresses with ruffles
Tops and elongated dresses with frills and open shoulders, made in the Spanish style, will look very beautiful on tall and slender girls..
Pop art and retro
One of the most striking and discussed was the collection of Jeremy Scott, filled with retro motifs. Judging by it, then crazy accessories and retro prints will be in fashion. By the way, a forgotten page haircut that was very popular in the 50s and 60s looks relevant and fresh on models..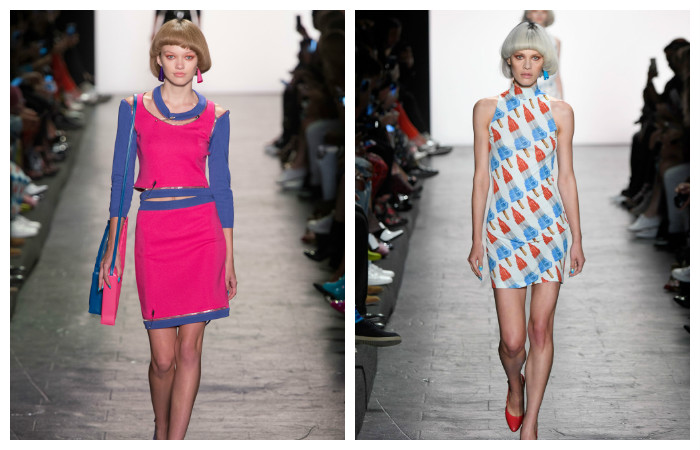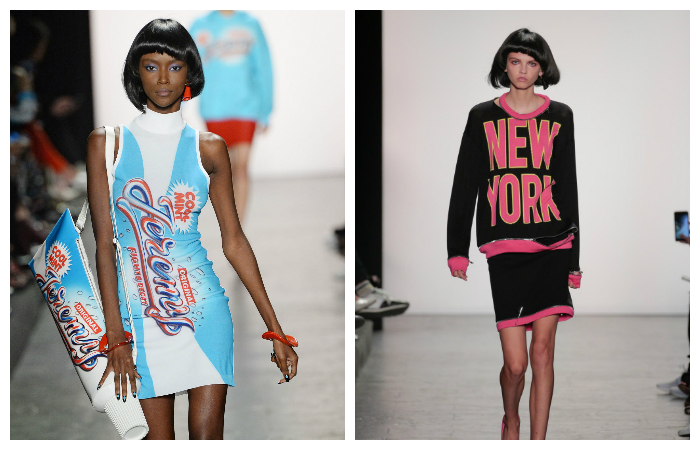 oversized jackets, metallic and colored fur
Spring fashion 2017 is, first of all, voluminous hoodies, futuristic metallic-colored jackets, and products made of artificial and natural fur, painted in bright, flashy shades. The bombers will not go out of fashion.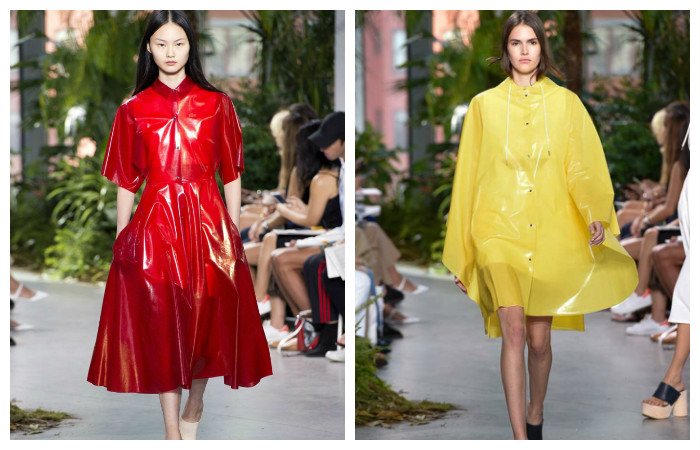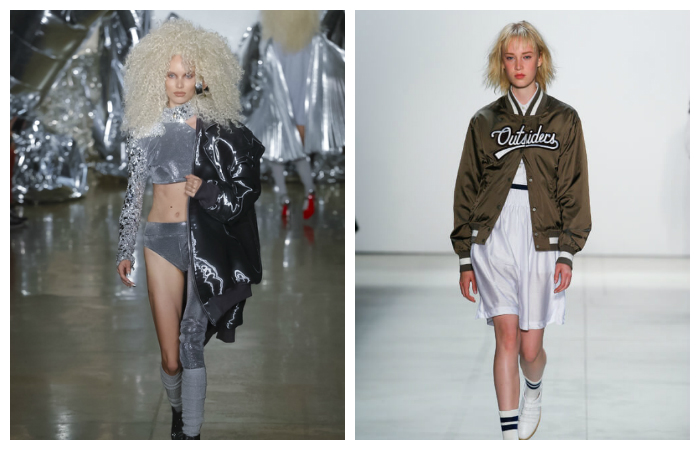 Elongated sleeves
If you prefer warm and comfortable knitwear, then know that this spring will be trendy slightly baggy jumpers and pullovers with elongated sleeves and wide cuffs.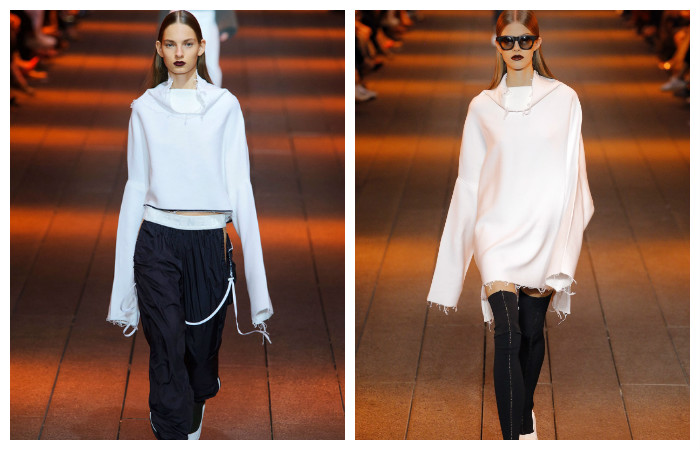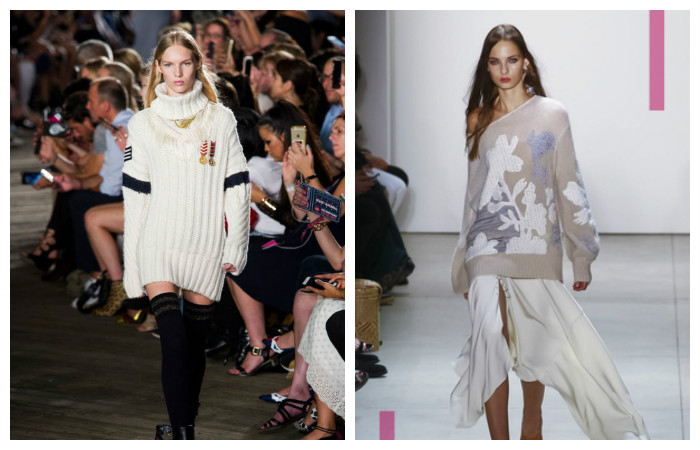 Fashion trends spring – summer 2017: haute couture dresses
And finally, just admire the couture masterpieces from the collections of famous designers Reem Acra, Monique Lhuillier and Oscar de la Renta. They always rely on the delightful dresses of elongated styles of the finest lace or flowing translucent fabrics with original decor.