In the spring and summer season there will not be too many jewelry under any circumstances – bulky pendants, 2-in-1 hybrid jewelry and an abundance of rings and bracelets.
The most interesting accessory trends of the coming season testify to a fundamentally new approach to choosing stylish jewelry: when makeup trends completely and completely appeal to minimalism, everything is exactly the opposite with jewelry. Bulky, catchy defiant models – in an all-time favorite!
What accessories will be fashionable in 2017
Each beauty wants to be surrounded by the mood of others, and compliments flew at her. To achieve this effect, the image must be thought out to the smallest detail..
An abundance of bracelets
A win-win way to be the most stylish this summer is to give preference to all your favorite bracelets at the same time. Yes, yes, everything is very simple: several bracelets on one hand or both – and success is guaranteed!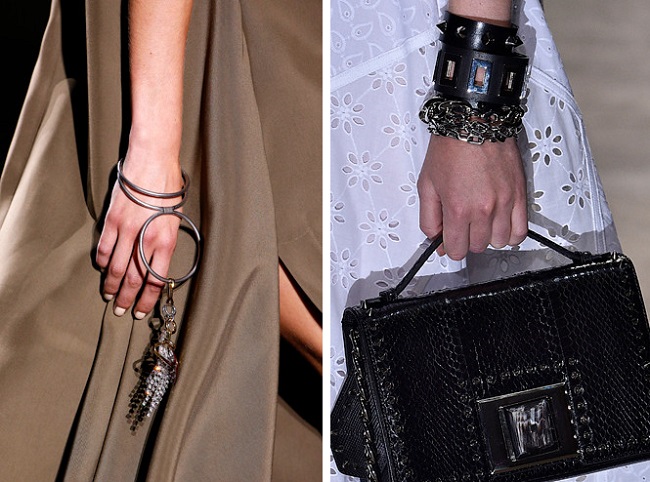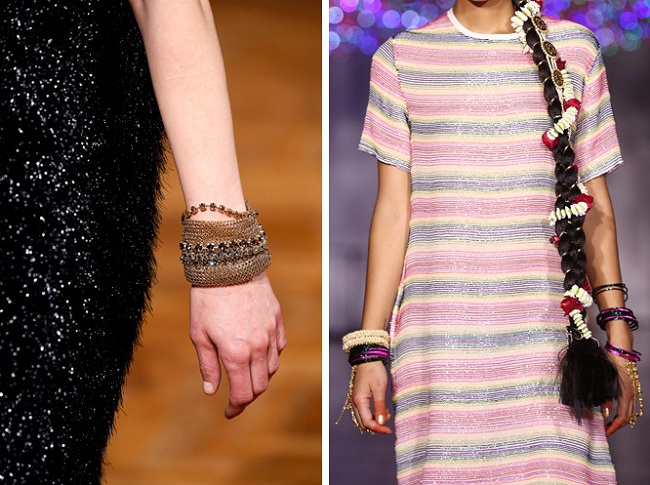 Different earrings
The myth that the earrings should be identical, the designers in the spring-summer 2017 season completely dispelled. The curved massive earrings, piled with various details, were presented by the fashion house Alexander McQueen, Esteban Cortazar also stood out with completely different earrings in a pair.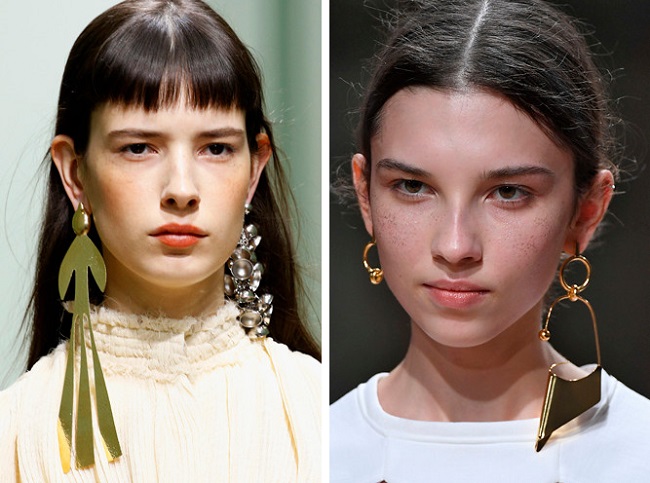 Designers skillfully combined gold and silver in Rodarte jewelry, also experimenting with length, and at the Christian Dior show, miniature earrings were designed to pay tribute and trend to slogans.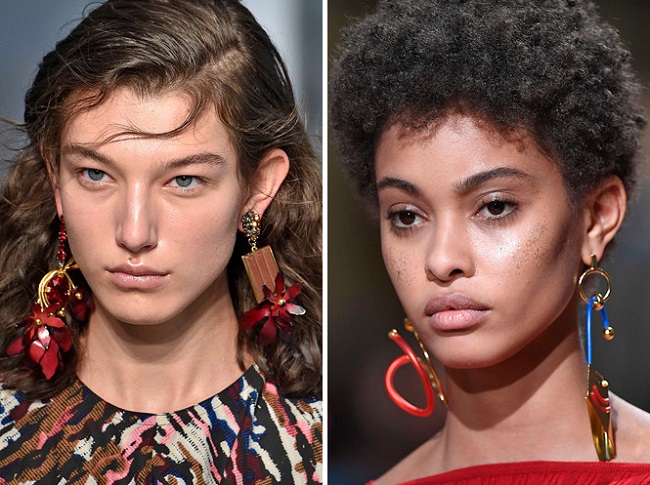 Also, Erdem, Elie Saab, Jeremy Scott, Mulberry, Simone Rocha and many others did not stay away from the unconditional trend..
Chokers
At the peak of popularity are also a variety of chokers. So, seductive jewelry is able to actualize any image without exception, especially if you take into account all their diversity in the coming season. Definitely, chokers become that all-rounder in fashion to freshen up your look..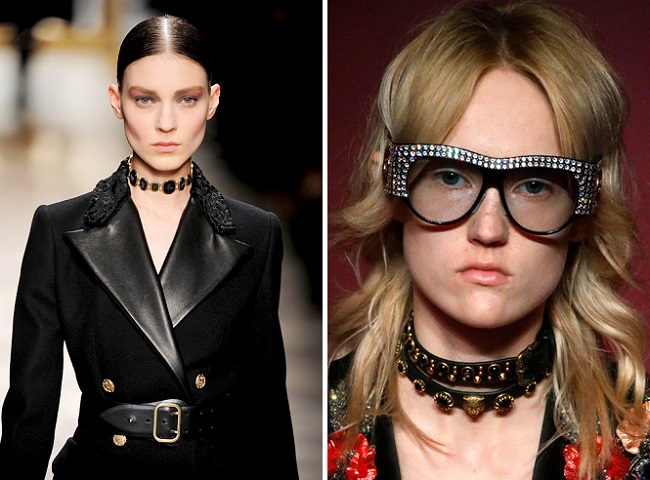 Massive pendants
Giant pendants of the most bizarre shapes and massive chains are quite ultimatum in itself, and therefore by all means takes to the background everything else.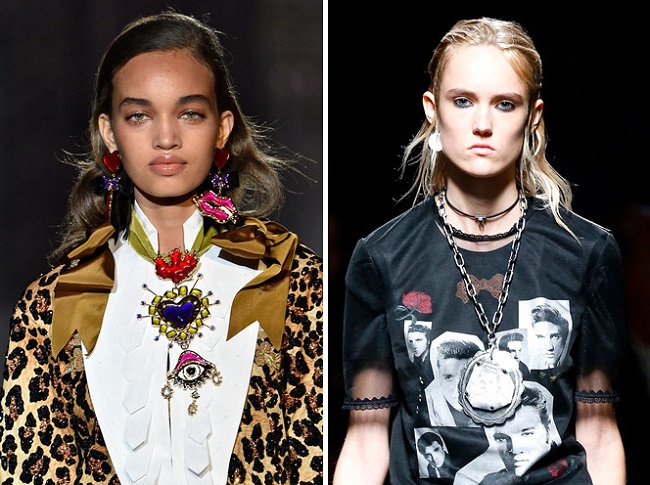 Variants with sacred overtones were demonstrated by the fashionable Hermès House, presenting metal chains with a pendant in the shape of an all-seeing eye to the court of the sophisticated public. Chanel offer options with iridescent rhinestones, while Givenchy do the job differently and present, probably, natural stones (polished to the shape of a flat disk) of sand color on a very thick chain.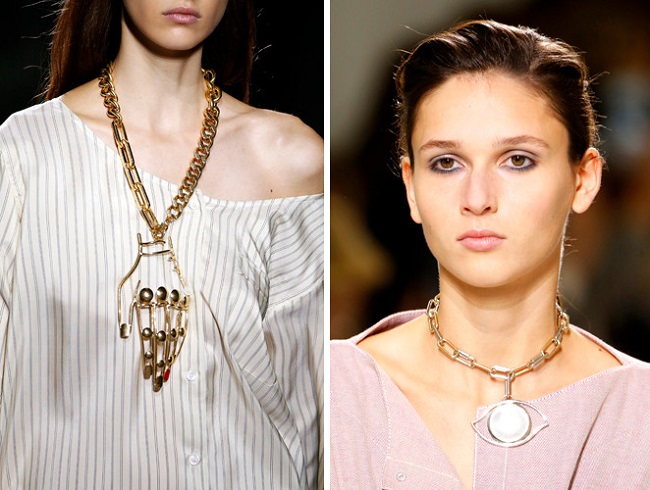 In addition, it is impossible not to pay attention to the pendant from the fashion house Mulberry: a huge metal palm with five long fingers hanging on a thick golden chain really caught the eye, surprisingly while fitting into the already characteristic aesthetics of the brand.
Mono earring
Another bold move by world designers, which, importantly, is definitely the easiest to repeat.
At the Mary Katrantzou fashion show, models walked onto the catwalk with one earring in their ear, made from ordered plastic petals, which gradually transformed into a massive neck jewelry. And the Versus Versace earring looked like a glare of cold metal.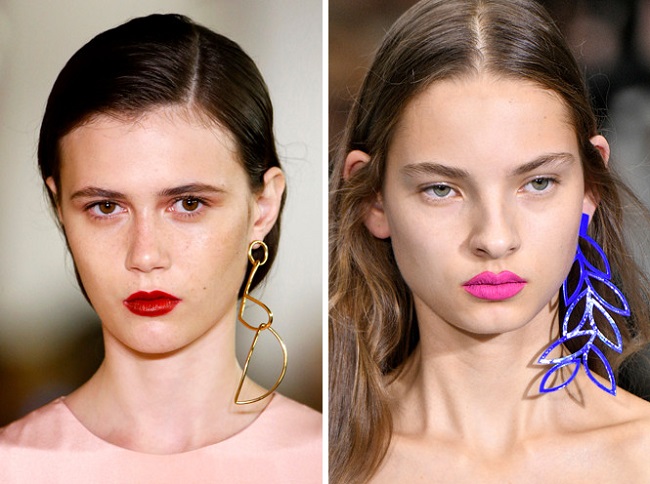 Massive earrings
In the coming spring-summer 2017 season, pay attention to massive earrings.
Alexander McQueen and Gucci have relied on massive earrings, abundantly decorated with large gems, while the options from Proenza Schouler are distinguished: a minimum of details, one color (white, red or black) and, most importantly, graphic design.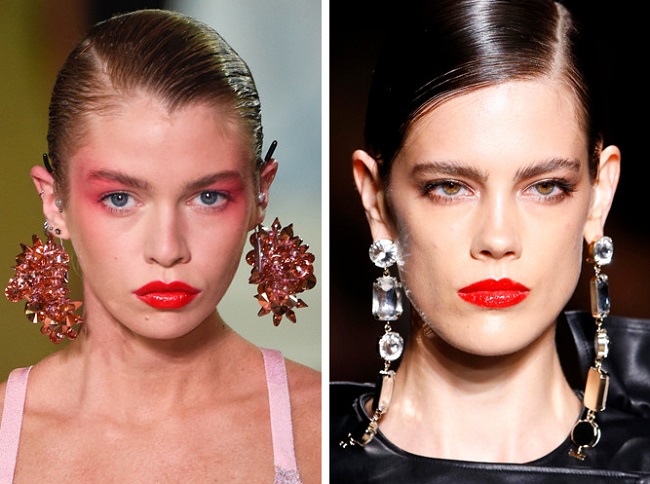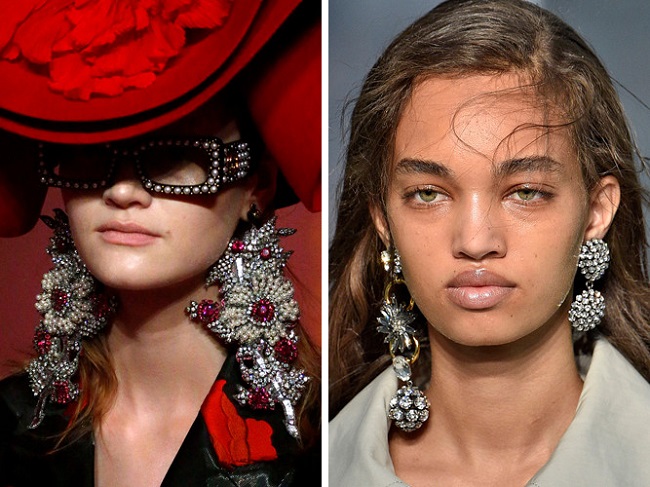 Anklet bracelet (profile)
In the coming spring-summer season, fashion designers offer us to pay attention to profiles again (anklet bracelets).
Do not forget to read our article: Anklet: why and how to wear it.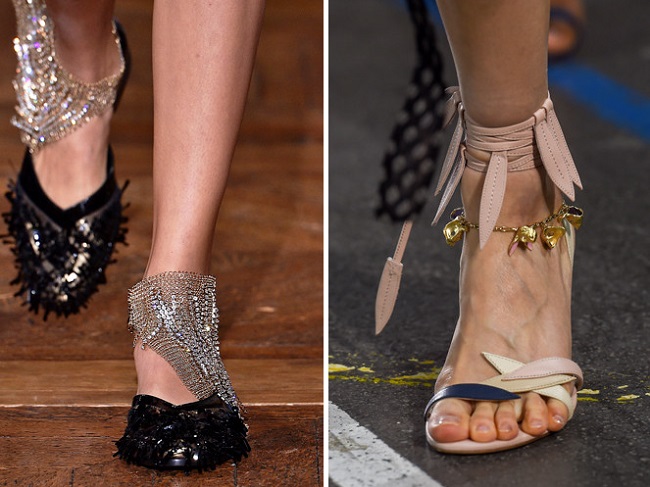 Religious motives
At different times, sacred symbols, and mainly, of course, crosses, became an important component of the trendy images of the spring-summer 2017 season. And, regardless of religious beliefs, periodically so attractive jewelry appeared on world catwalks that they wanted to try on no matter what. For example, black gold-framed cross earrings have become Dolce's signature beauty card & Gabbana.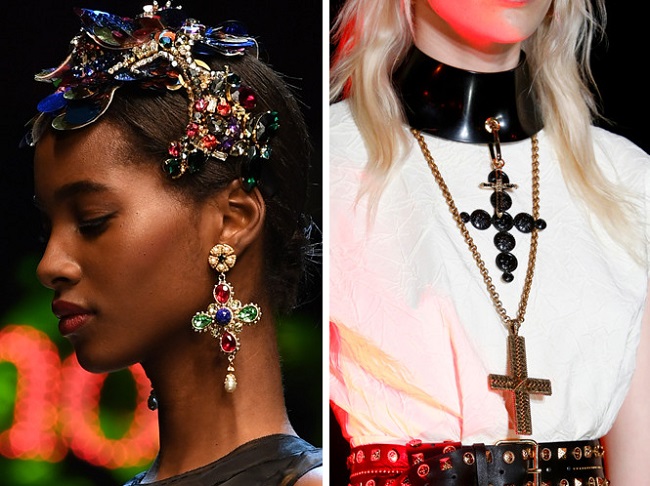 Same bracelets on both hands
The trend for paired bracelets, which should look identical and should be worn each on his own wrist, does not leave the stage. This season we have been observing this trend for symmetry in the shows of the most famous designers. Continue to extol the trend for paired bracelets Louis Vuitton, Sportmax, Undercover and Barbara Casasola.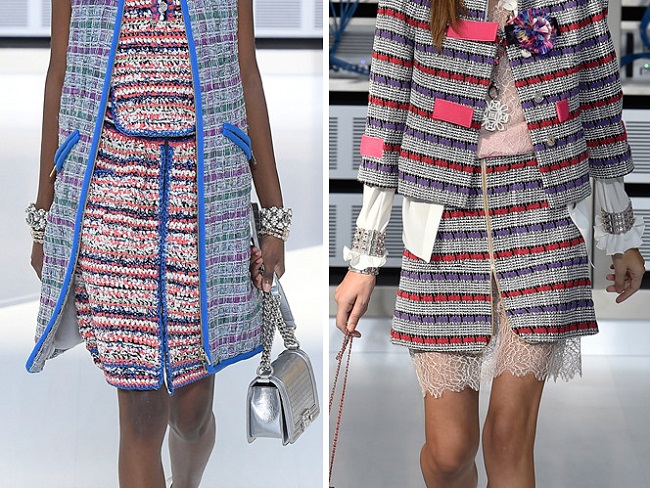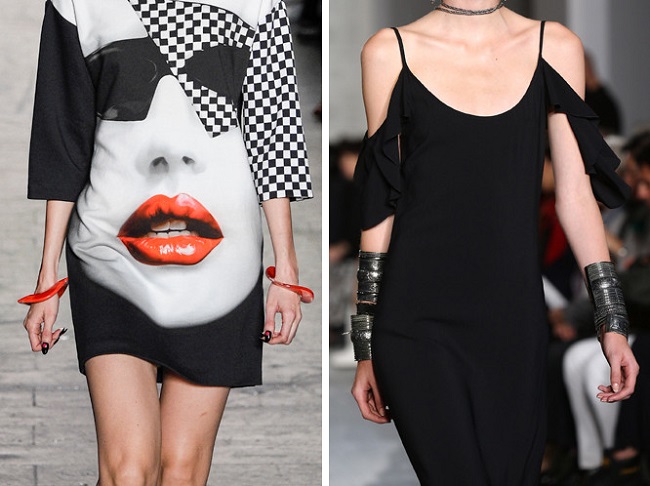 2 in 1
Truly blown up the catwalks of the four capitals of world fashion catchy hybrid jewelry, which did not even immediately manage to give a definition. However, this is not necessary.!
So, several rings with a distinctive design and a chain transforming into a wrist bracelet were demonstrated at his fashion show Gucci. At Rodarte, everything is also combined into one single piece of jewelry – long earrings and pendants in a few next to bright gems.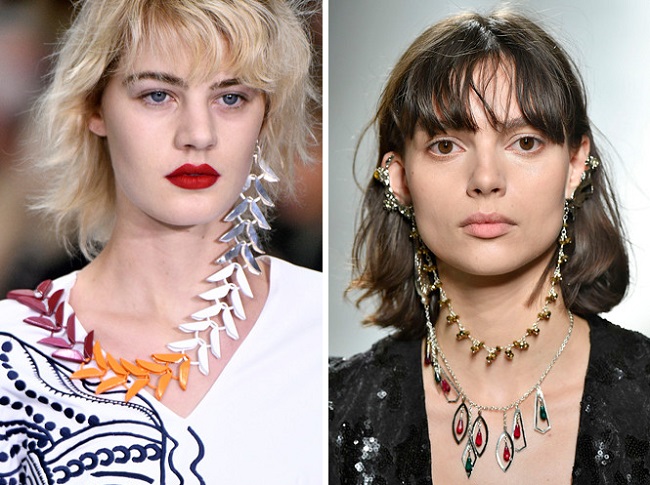 Stone Brooches and Flower Brooches
Brooches have never been so attractive and popular. The brooch is an absolute favorite of the spring-summer 2017 season – decorated with large multi-colored stones, as well as giant brooch flowers from different fabrics. So, the 80s in the Balenciaga fashion show would be a little different if not for their round brooches fixed in various places.
They also say confident "YES!" feminine brooches fashion houses Lanvin, Sonya Rykiel, Anna Sui, Chanel and Gucci.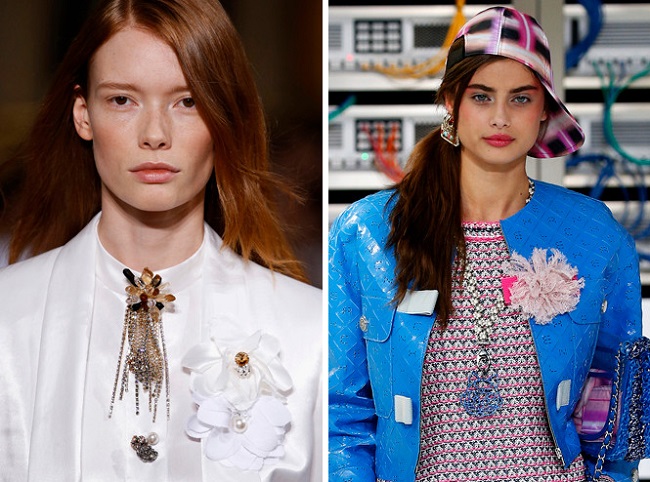 Be fashionable! Beautiful girl!!!