Content
---
---
= First – earrings must be large and must be worn either one at a time or from different sets. The second – bracelets need to be bought in pairs and put on at the same time. And third, it is time to recall the long-term "retired" brooches. And now we will completely plunge into the world of accessories and find out what will be fashionable in the new season. In the center of the review – ladies' things lovely to our heart.
Wide-brimmed hats, kerchiefs and caps
The sun's rays are becoming more dangerous every year, at the same time more and more hats and sunglasses are appearing in collections. In the spring-summer season 2017 wide-brimmed hats are in fashion, without which not a single beach season, as well as all kinds of sun visors with wide fields.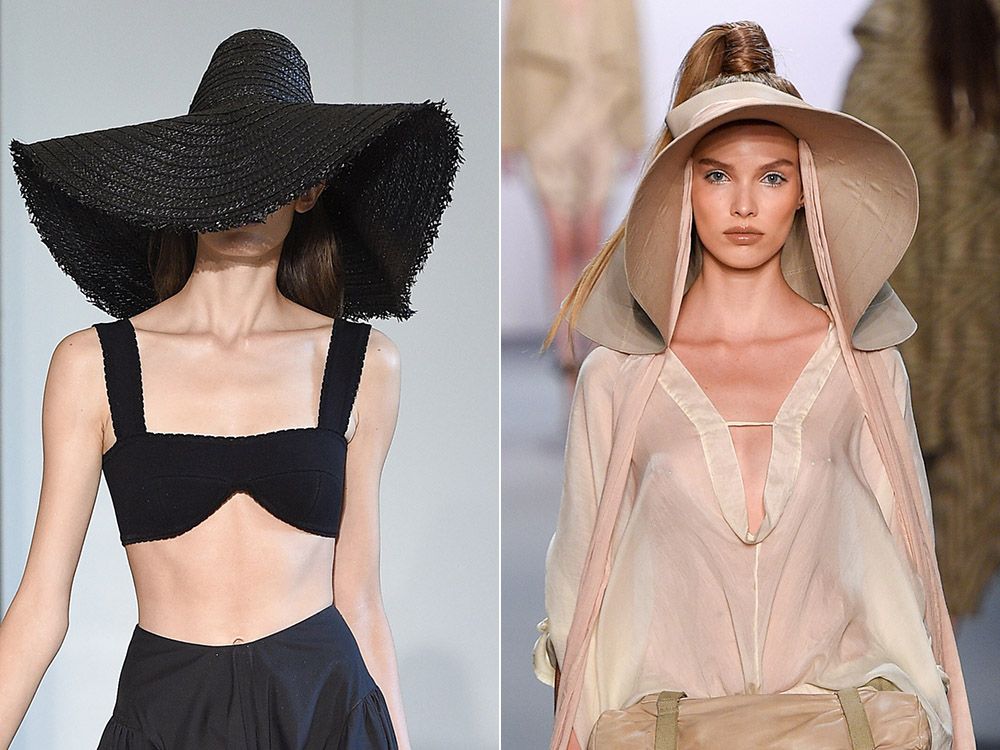 Visors have become one of the main trends of the new season, outstripping even hats in popularity. They, like caps and baseball caps, protect the face well from the sun, but unlike the first they give the image of femininity and mystery.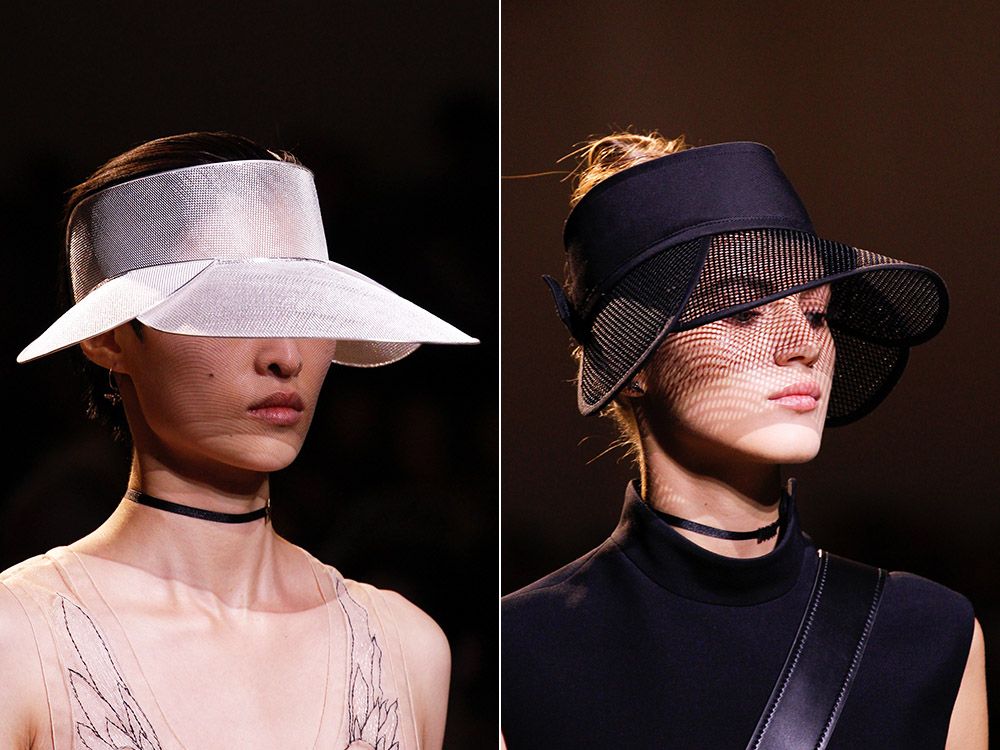 Another trend of the spring-summer season was the return straw hats, which have become not only an indispensable accessory of beach images, but also part of everyday style. Christian Siriano, Blumarine, Jacquemus and several other fashion brands introduced wide-brimmed straw hats.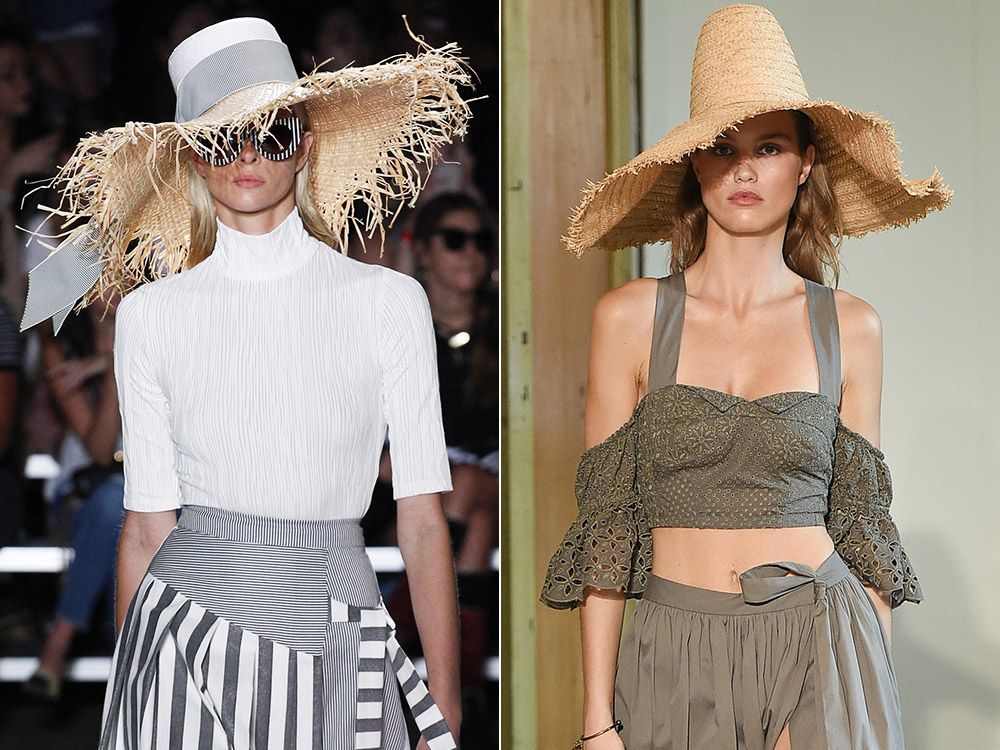 For lovers of a sporty style, fashion designers offer to wear baseball caps and caps. This accessory has long moved from the category of sportswear to a completely new, brand level..
Sports baseball caps can now be worn not only with bomber jackets and sweatshirts, but also with dresses and blouses.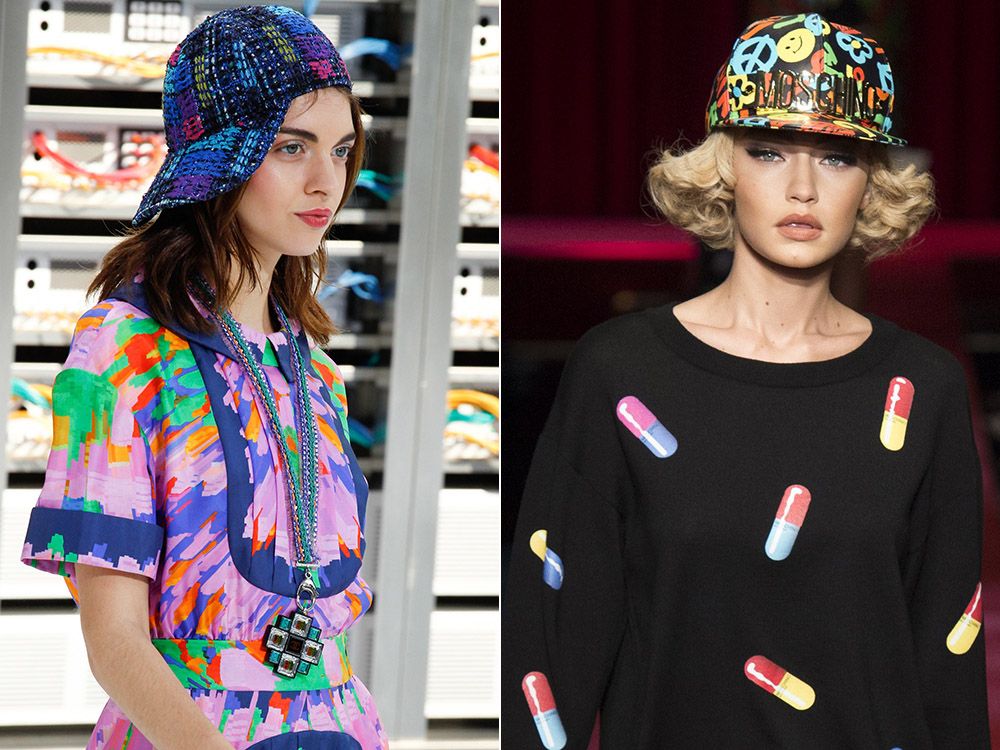 A fashion accessory indispensable in the summer is all kinds of bandages and scarves. Designers offer to tie a scarf on the head in any way: volumetricly, "like Alyonka's", twisting it with a flagellum, asymmetrically or in the form of a turban, creating an additional volume on the head.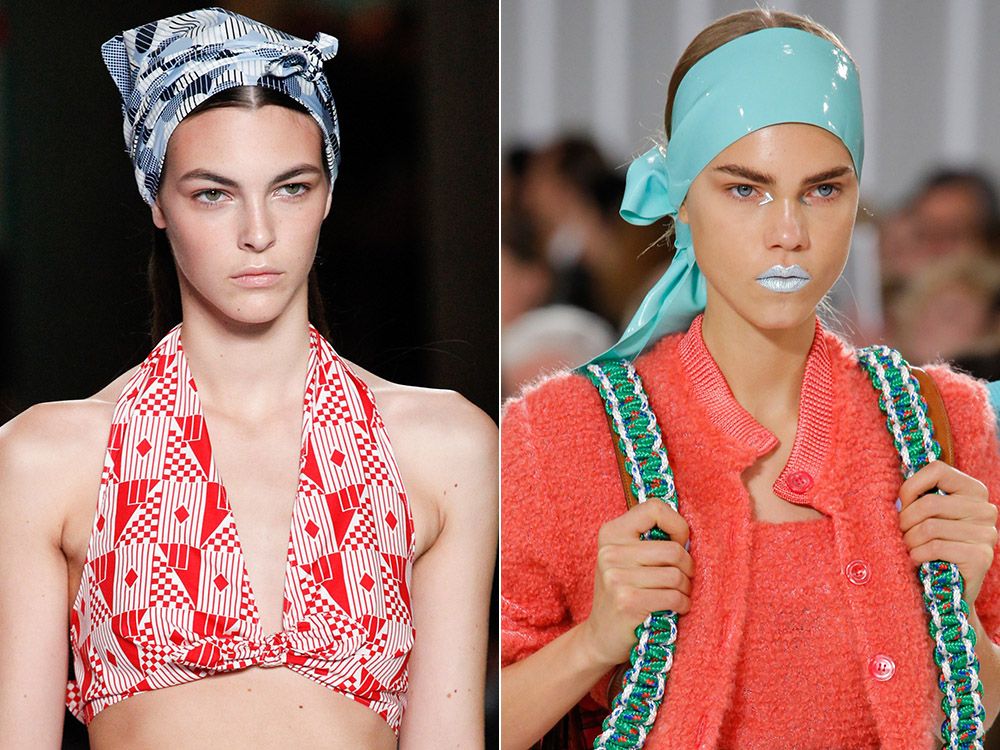 Extra large and very small bags
This summer bag should be either very large or very small. Something average cannot be – so many designers consider. For example, Balenciaga offers us to carry huge trunks, reminiscent of shuttle bags. Marni and Celine believe that there is nothing more convenient than a bag-bag or a shopper bag. Regardless of the model, they all have one thing in common – the bag should be made of expensive materials and equipped with high-quality fittings.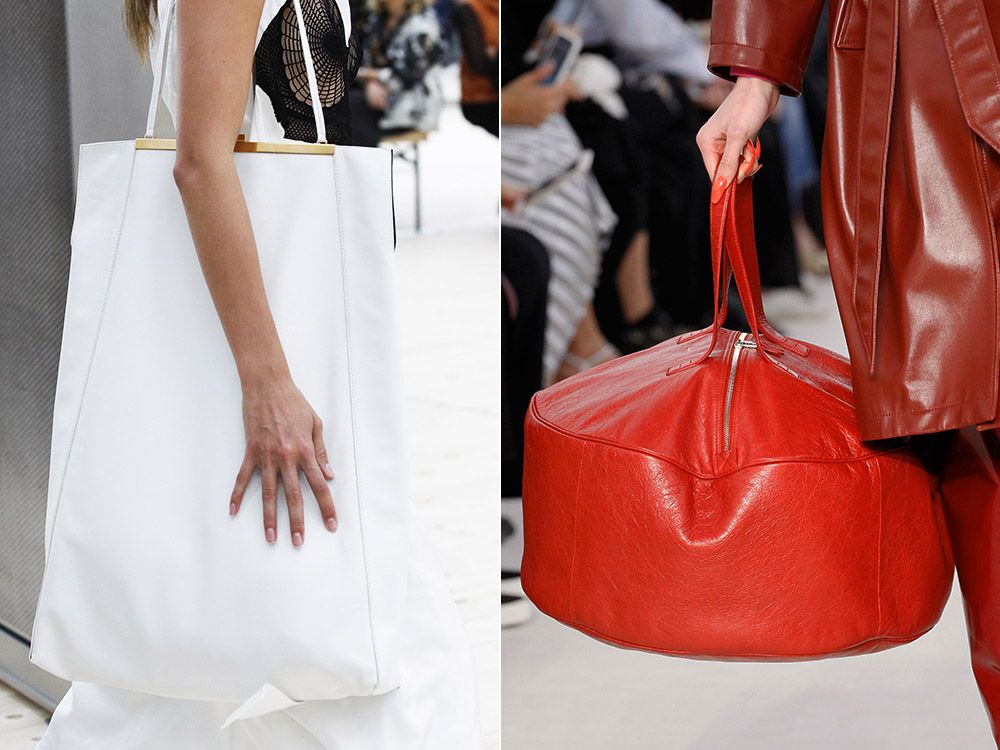 At the same time, Givenchy, Valentino, Stella McCartney and Herme? S believe that small accessories are more suitable for the summer. Only most likely these are more chest wallets, which only lipstick, credit card and a few banknotes will fit into with a bang. There are more spacious models, which we examined in detail in this article..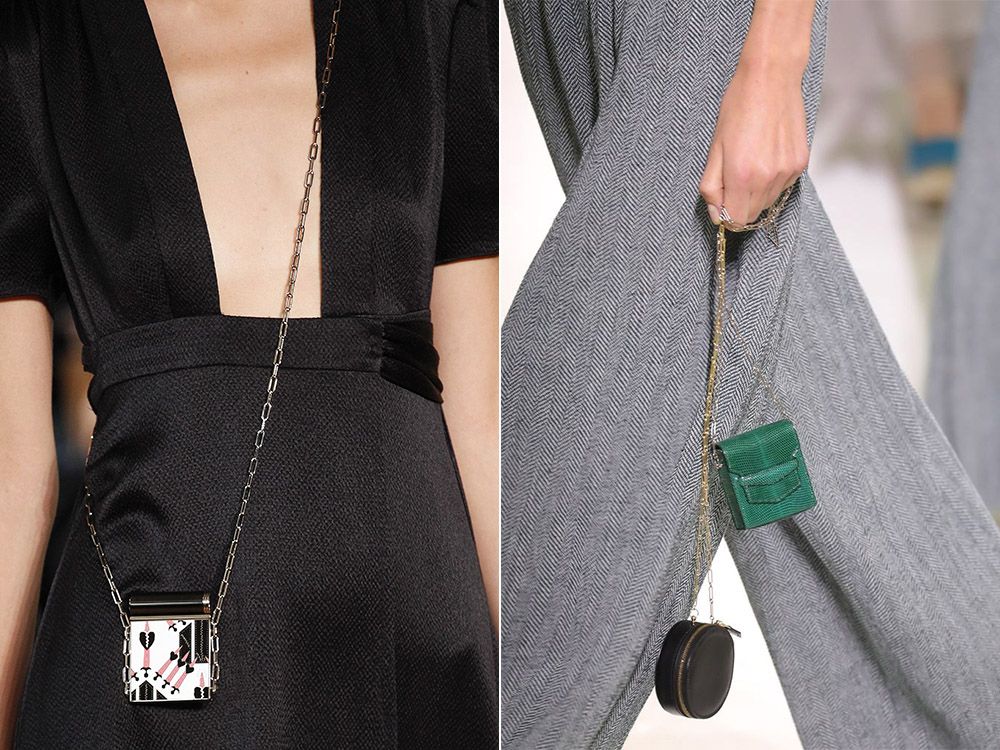 Belts, tights and gloves
Do not forget that the perfect style is made up of little things. Lacy knee-highs, socks and bright tights help you complement the fashionable look. Moreover, if before wearing stockings and tights with open shoes was considered a sign of ignorance of the basic rules for wearing hosiery, now designers allow to neglect these rules and wear tights even under sandals.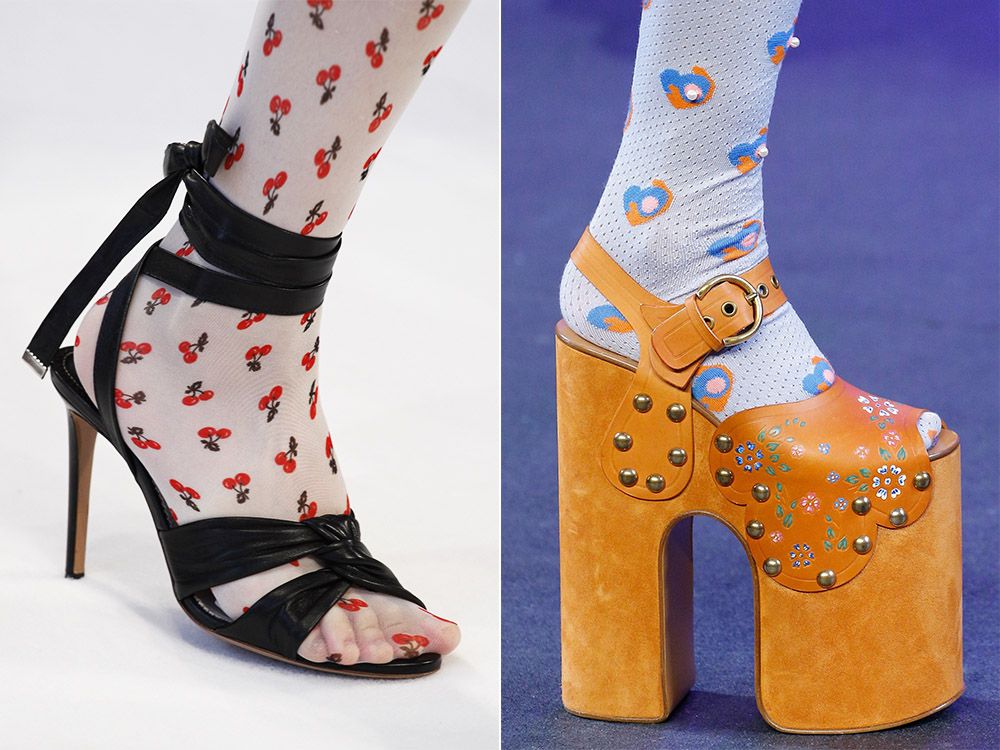 Belts and belts are also an important part of the image. Regardless of the presence or absence of fittings, designers advise tie a knot. In the spring-summer 2017 season, it is fashionable to wear two or more belts at the same time. They can both match and differ in width, texture and color..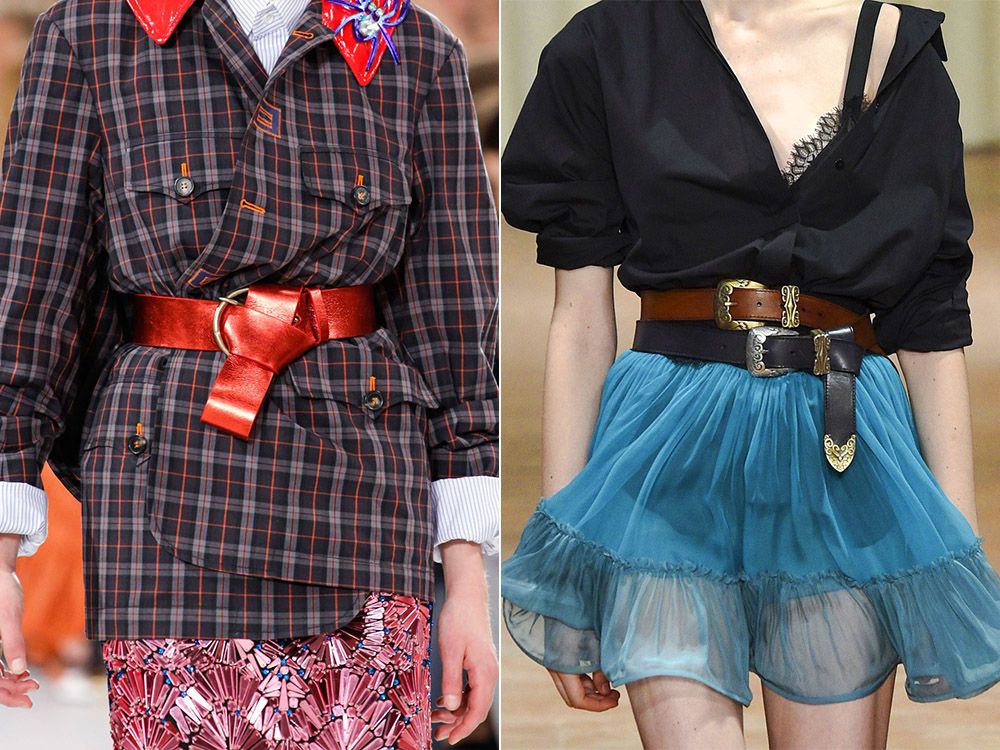 Also in fashion belts are so wide that they can safely be called corsets. But unlike the latter, they do not have lacing and are fixed in the usual way – using buckles and fasteners.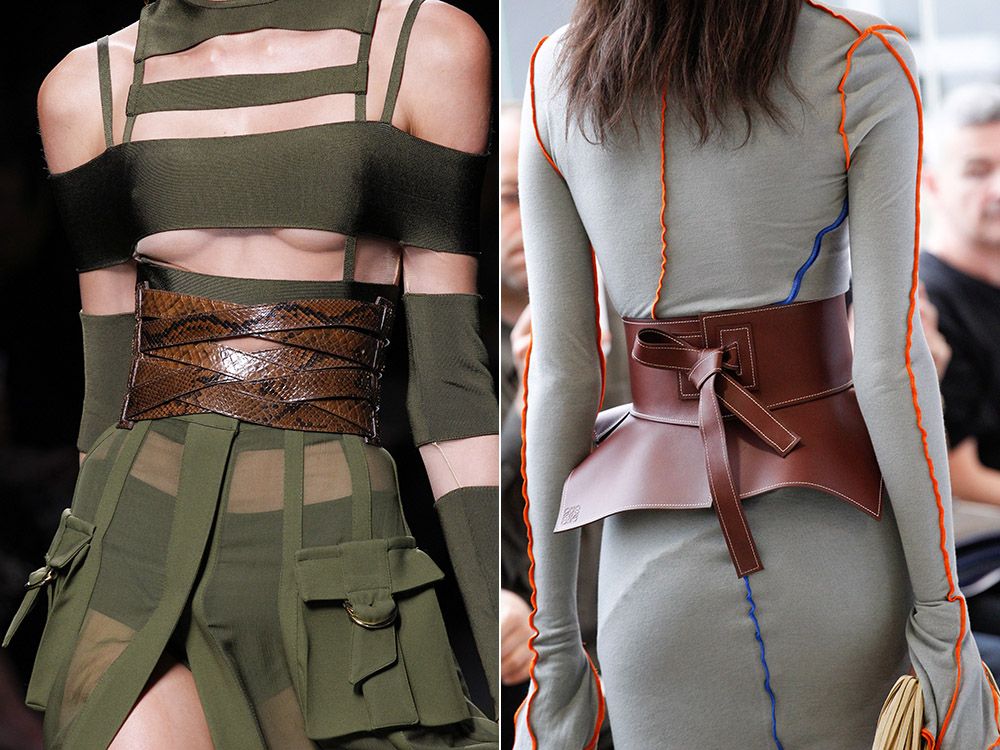 Gloves are a real must have that does not require specific weather. Designers advise wearing gloves not only when it's cold outside, but also as an essential element in everyday wear..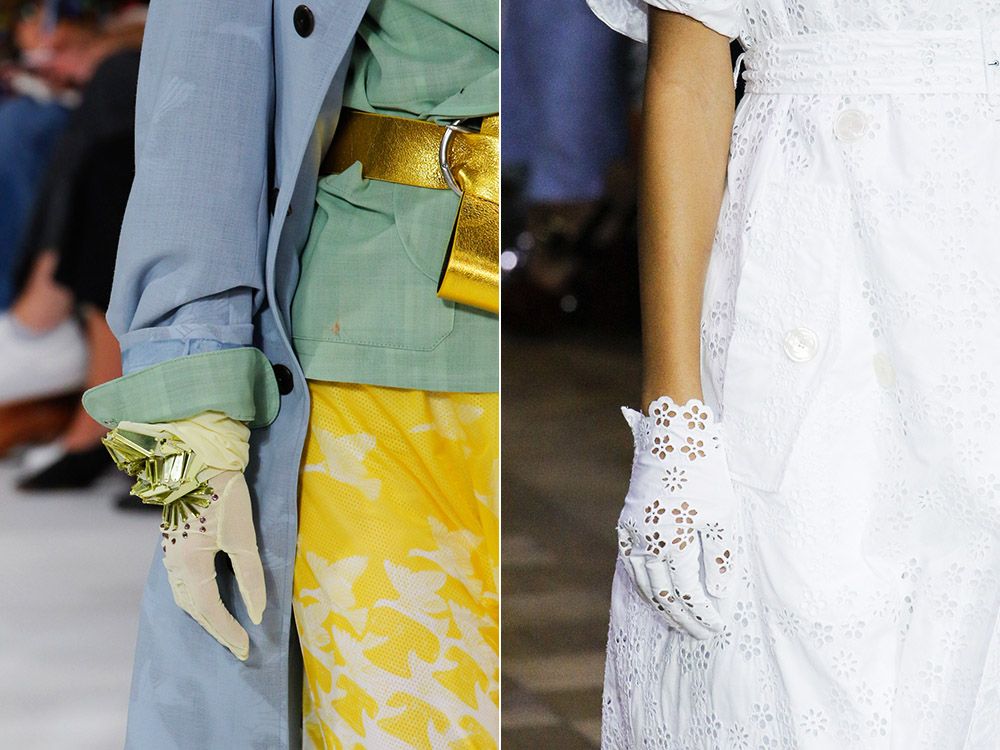 Fashion necklaces, pendants and chokers
Designers made sure that our neck was decorated with all kinds of beads, pendants and chains with links of different diameters. For a season in a row, large fashion choker necklaces – necklaces tightly wrapped around the neck. Wide or narrow, metal or plastic and textile, tiered or thin with beads – there is no doubt that chokers are still the most fashionable decoration of the spring-summer 2017 season.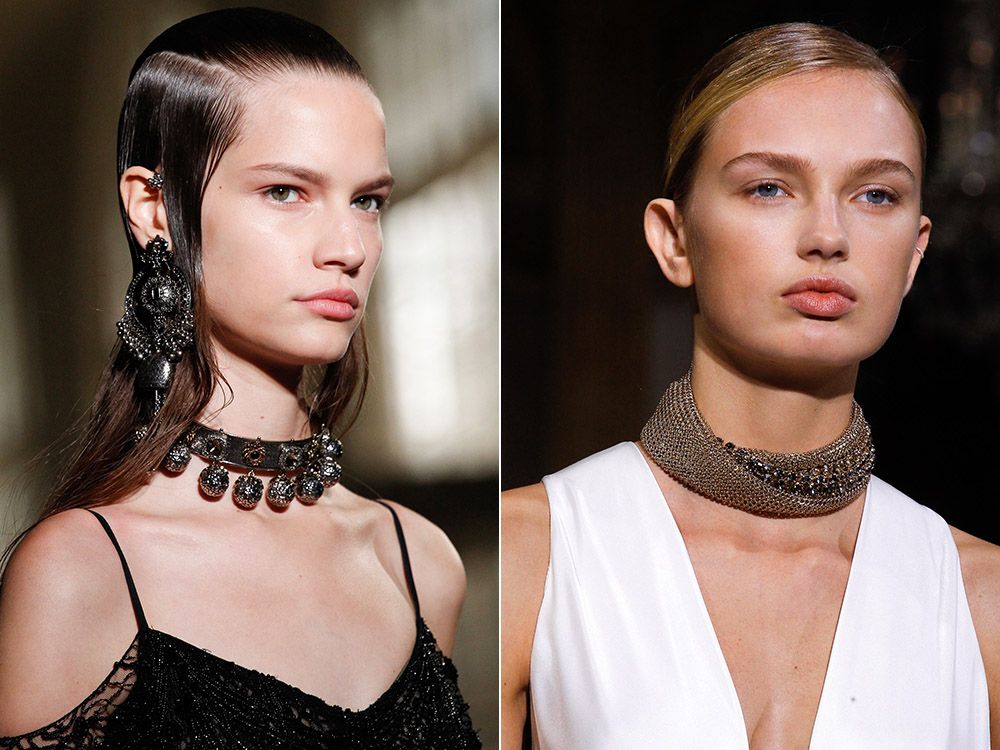 Also in fashion are large necklaces and art pendants, which are not just pendants, but full-fledged compositions – voluminous, bright and memorable.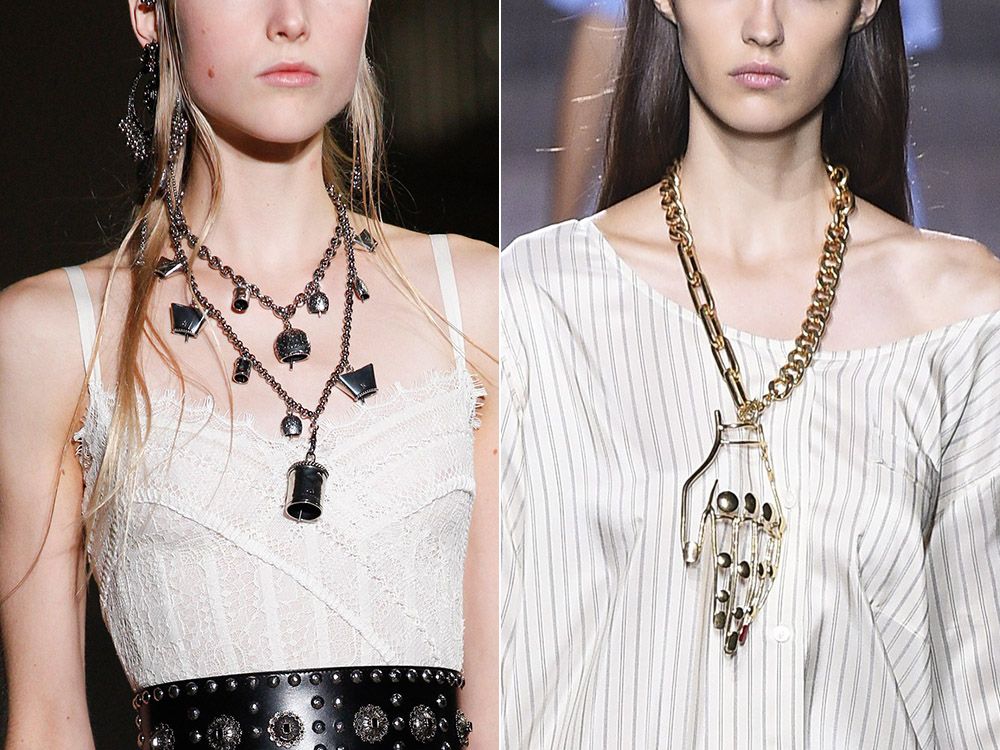 In the Givenchy collection, you can find ethnic-style accessories made from natural materials. Jewelers sought to emphasize the natural beauty of the stone, and not to remake it beyond recognition.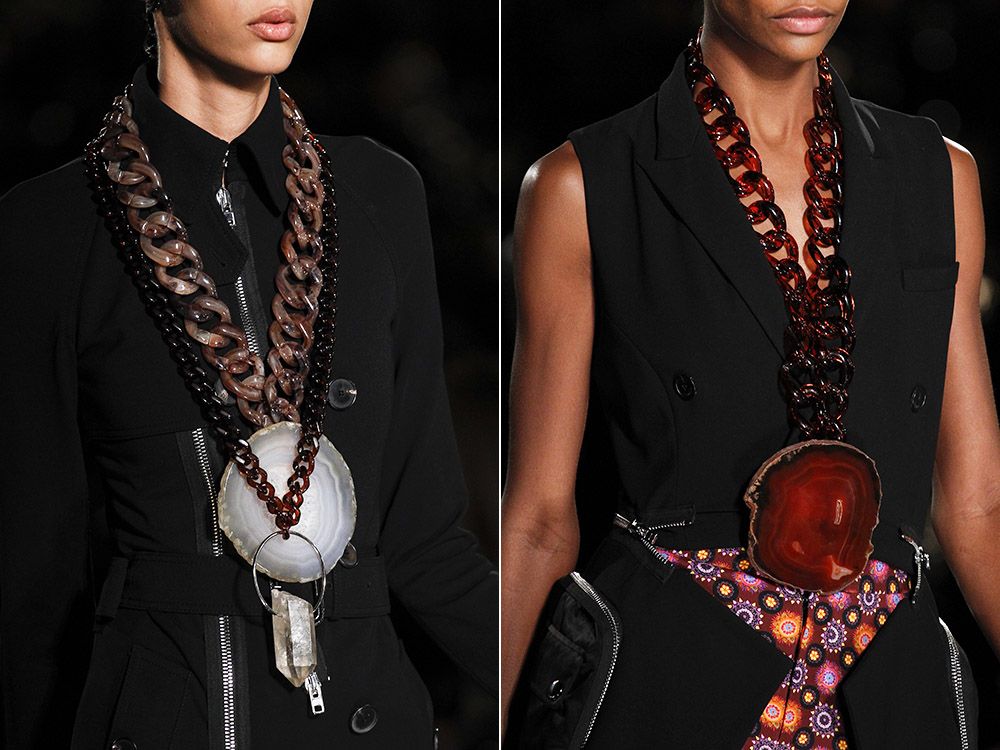 Fashion earrings
Forget about inconspicuous cloves, however, and modesty. Large clips and multi-tiered chandelier earrings inlaid with pearls, large beads and forged elements are in fashion. In the spring-summer 2017 season, earrings are required to have a complex design, and some models almost reach shoulders.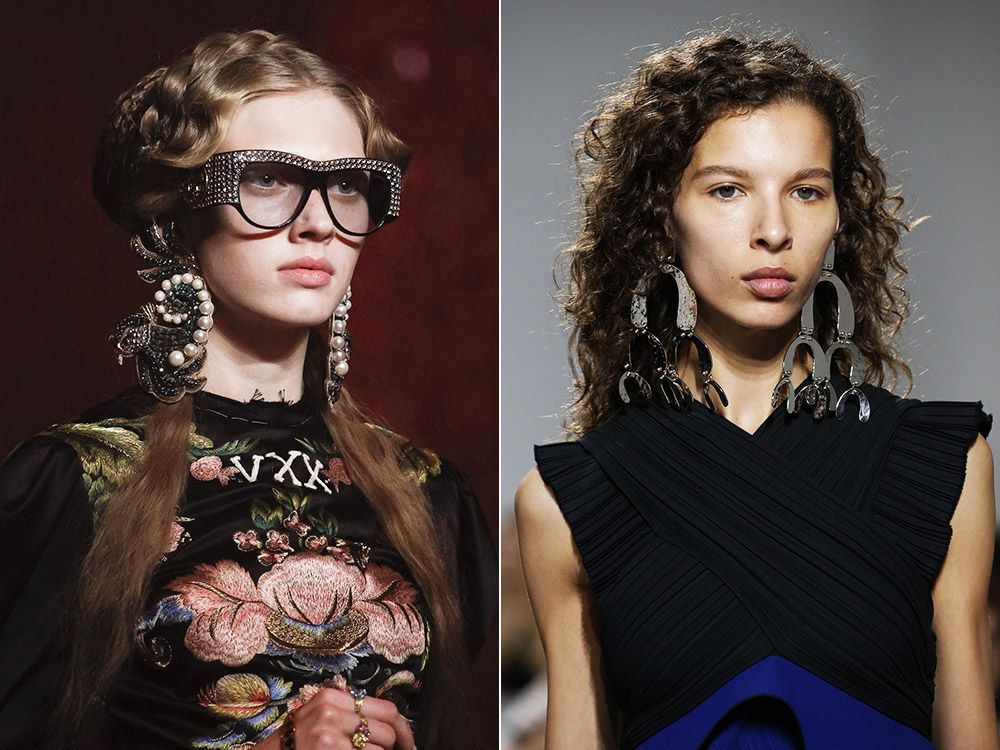 The fashion trend of this season is wear earrings from different sets or even decorate one earlobe. A very practical solution, especially if you tend to lose them.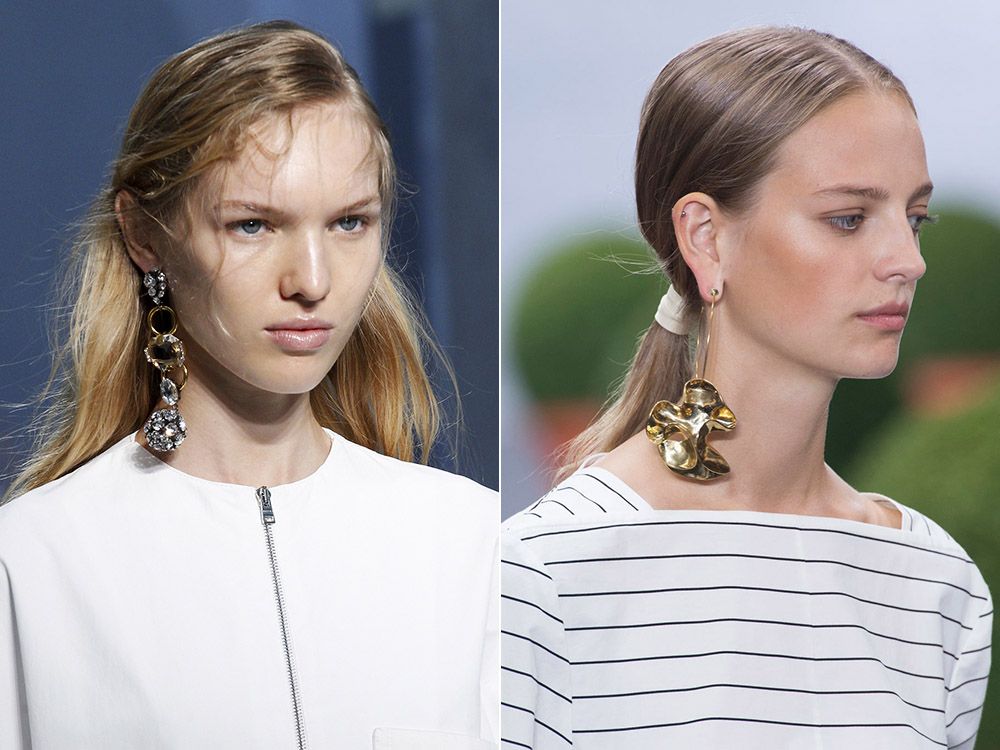 Designers suggest combining long chandelier earrings with carnations, stud earrings and rings – in general, fantasy is limited only by the contents of your casket.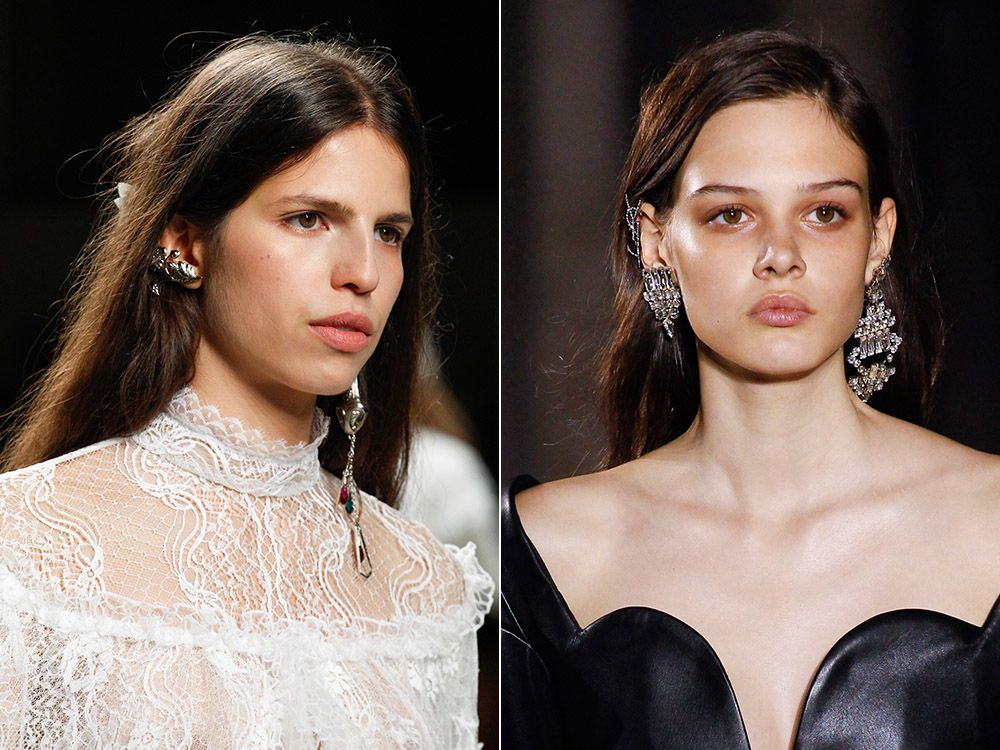 Rodarte and Saint Laurent even decided to revive the forgotten kafa earrings in the form of twigs and flowers, covering most of the ear. Cuffs are fashionable to decorate as soon as one earlobe, and wear them with other earrings. Some designers have created complete sets with earrings and necklaces..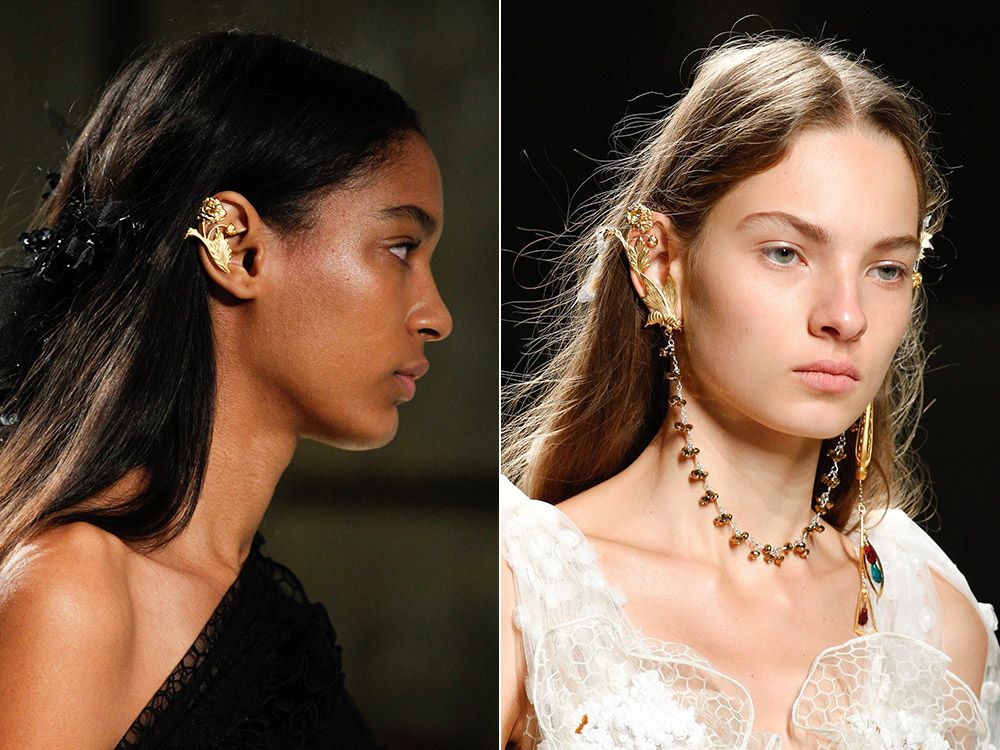 Fashion bracelets and rings
Cuff bracelets, slave bracelets (ring and bracelet at the same time) – there aren't many jewelry, as many designers think. Rodarte, Gucci, Marni, Alexander McQueen suggest wearing several bracelets at once and on both hands.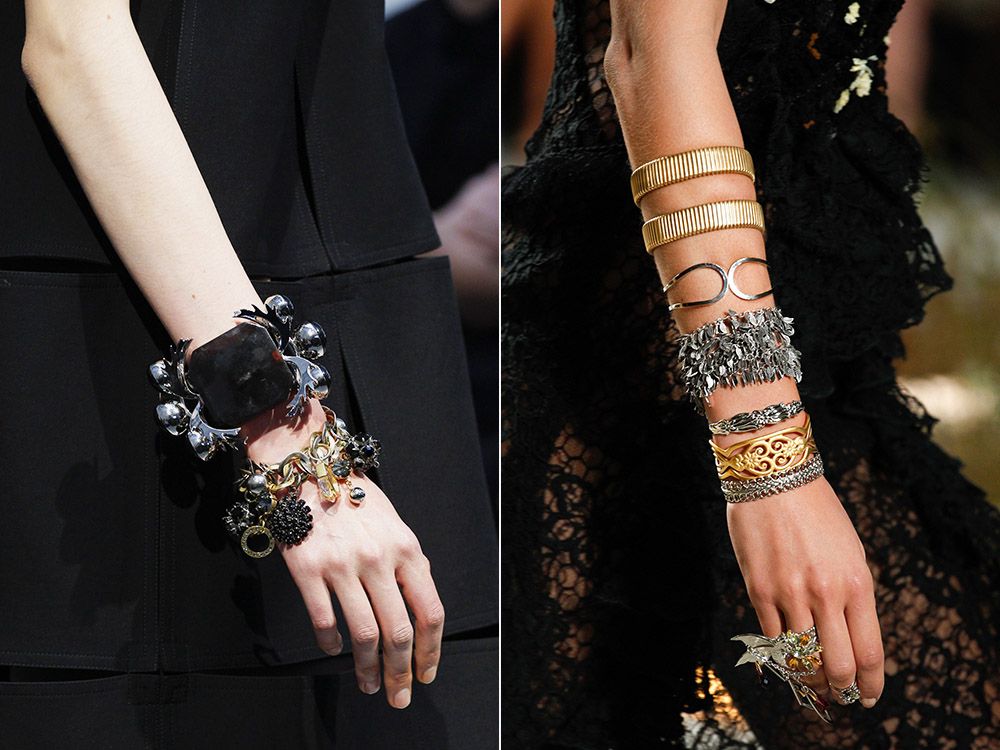 Despite the pronounced ethnic style, you can wear slave bracelets with evening dresses, and with jeans, and even with business suits.
Chanel, Louis Vuitton, Daks, Etro, Issey Miyake showed another trend – to wear one identical bracelet on each wrist.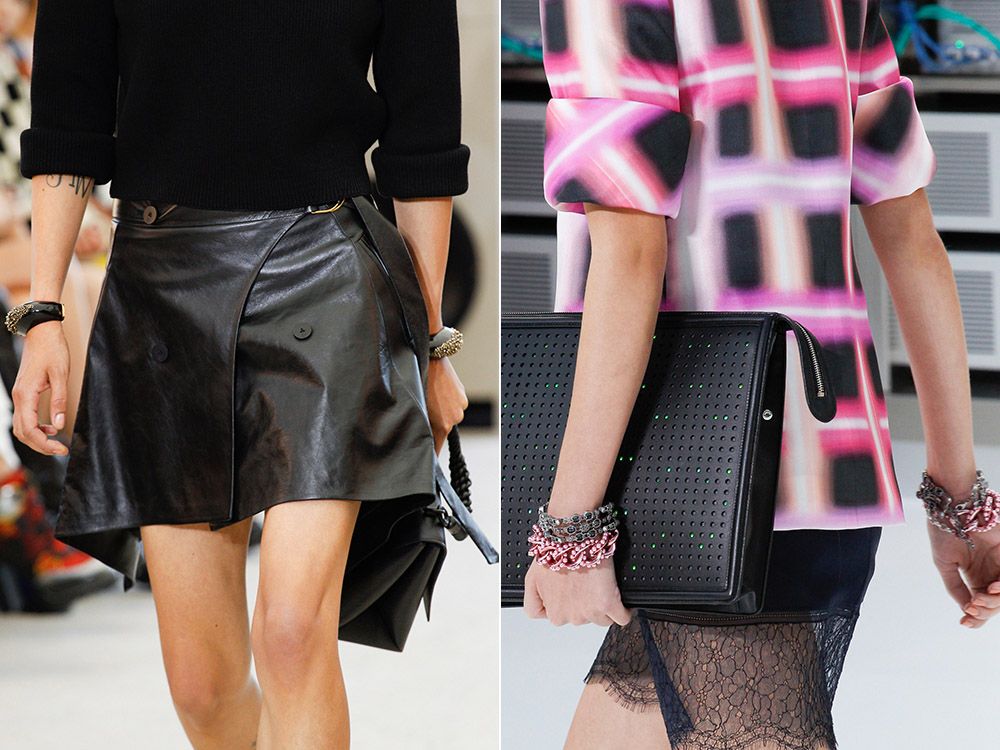 Equally fashionable with bracelets on the wrist to wear bracelets on the forearm. Ashish, Balmain, Carolina Herrera, Robert Ccavalli advise wearing bracelets just above or below the elbow.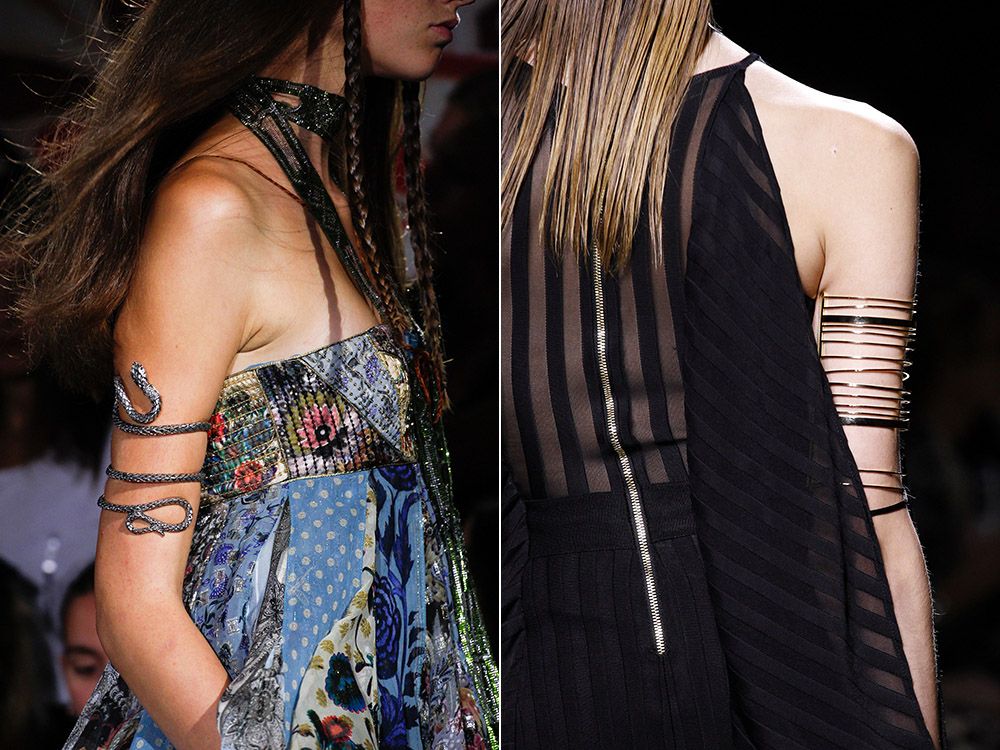 The same situation with the rings. They should decorate several fingers at once and be united by a common design idea.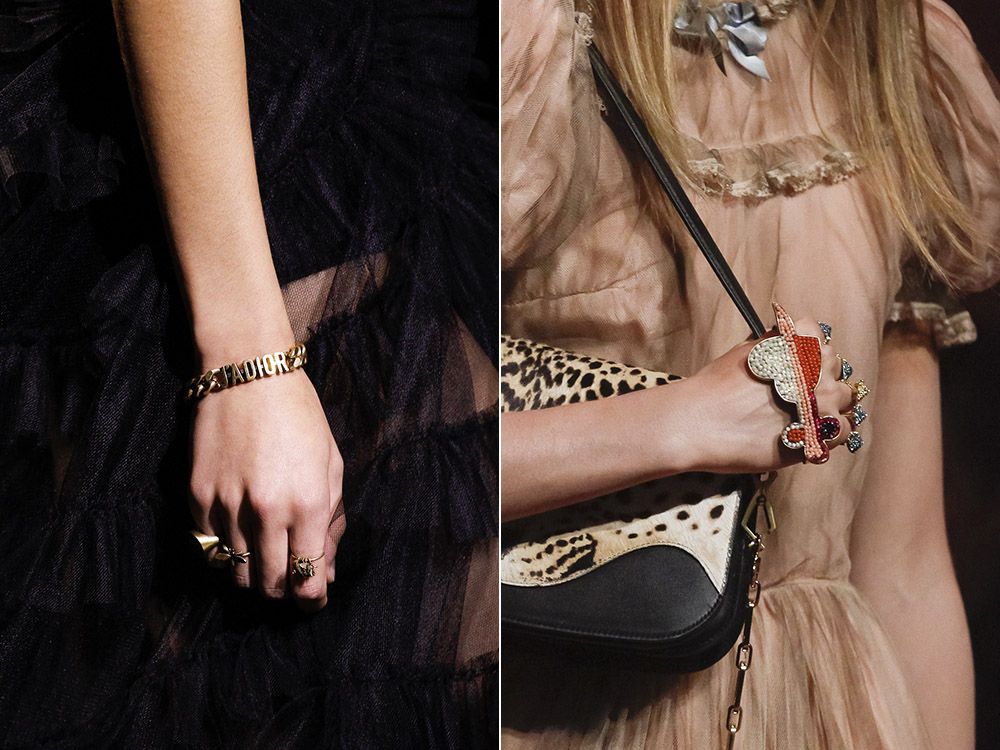 Jewelry with crosses
Baroque earrings, chokers, pendants and other accessories with cross elements became one of the key trends in the spring-summer season of 2017. Such jewelry can be inlaid with multi-colored stones and look solemn, and can be made in a very laconic style without decorative frills.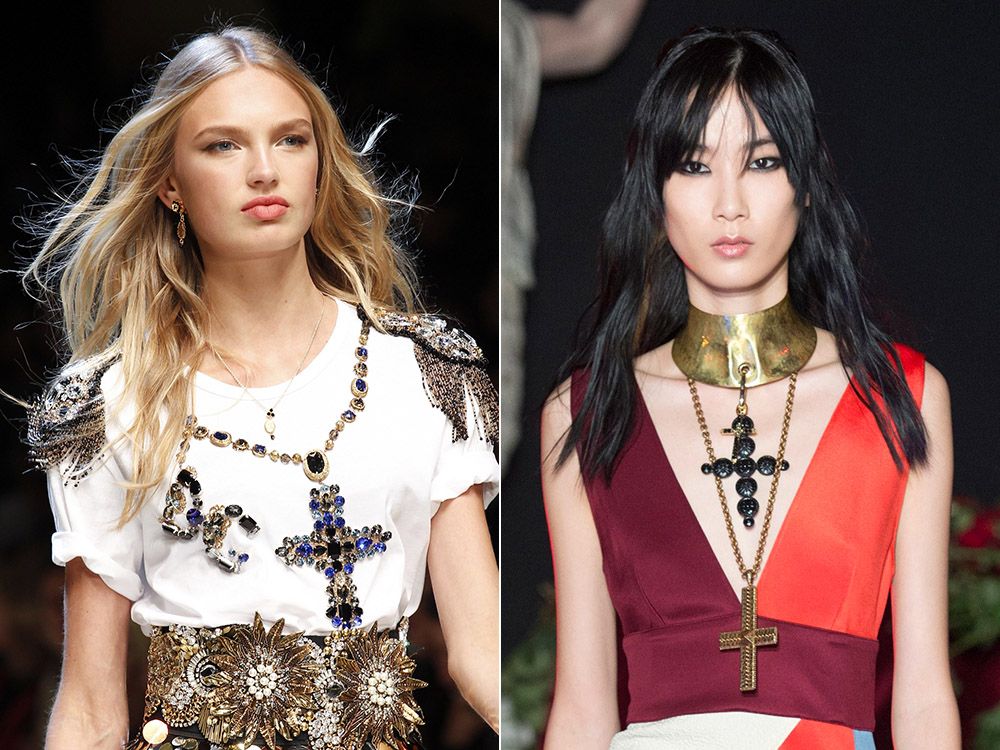 The cross has long become an exclusively decorative element that is appropriate in any style: both in dark Gothic and as a decoration for every day.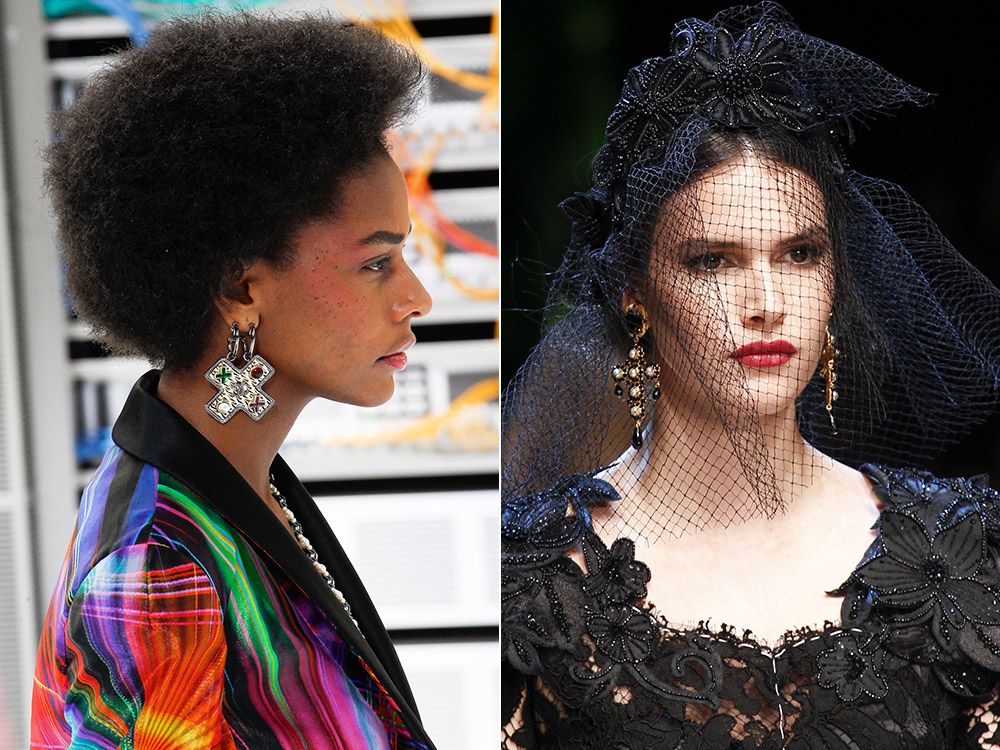 Body jewelry
If you are tired of ordinary earrings, beads and bracelets, this is not a reason to refuse jewelry. In the spring-summer 2017 season, designers advise not only to decorate the earlobes, decollete and wrists, but also not to forget about the rest of the body. For example, the tendency to decorate the ankle is either gaining momentum or fading away again. This summer it's fashionable again to wear a variety of bracelets, chains and others. ankle jewelry. Do not forget to read our article: bracelet on the leg: a questionnaire how to wear it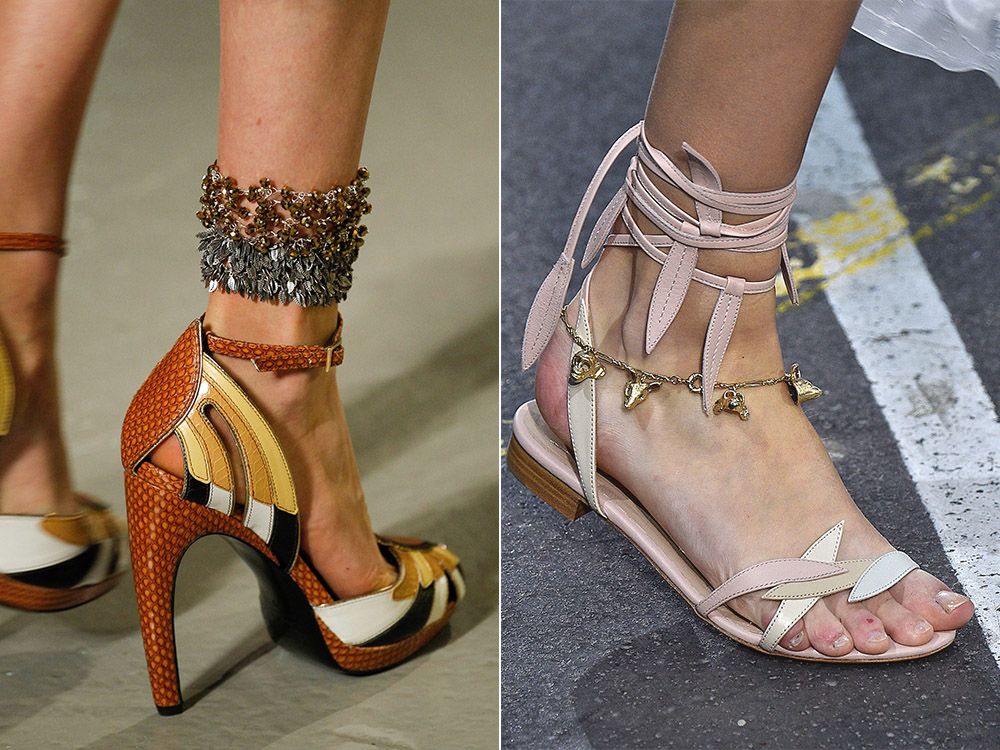 Another accessory for some reason long forgotten is brooches. But once they replaced the necklace and necklaces, which are not always appropriate. This season, brooches are again beginning to gain in popularity, and if earlier they had to be pinned in certain places, now there are no restrictions on their wearing. A brooch is appropriate everywhere: on the collar of a blouse, on a hat, on a scarf, on the lapel of a jacket, on a bag and even on shoes. You can wear them in a single copy, or several at once, pinning in the most unexpected places.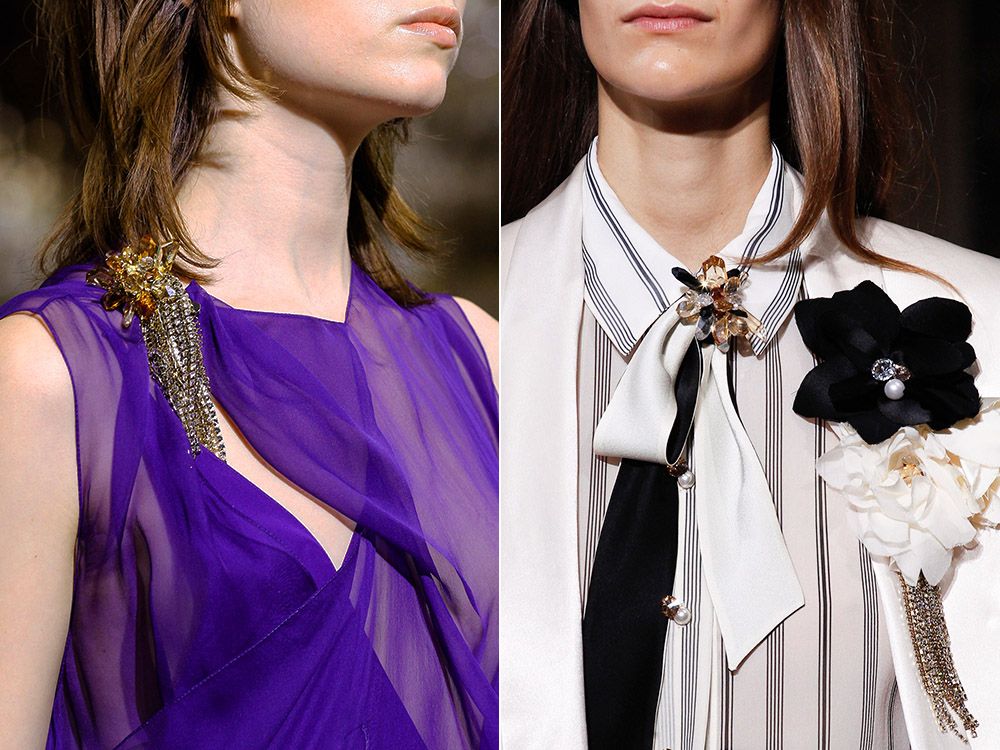 The attributes of a women's wardrobe are the same as the spices in the dish. They are able to decorate even the most inconspicuous clothes, and completely ruin designer things. The ability to select accessories and combine them with other elements of the image has always been considered a sign of good taste..
You may also like our article: fashionable sunglasses season spring – summer 2017
Be fashionable! Beautiful girl!!!