Hawaii is far away, a trip there will result in big expenses, but if you wish, you can easily organize a theme holiday at home. The only thing you need is fantasy and indefatigable energy.
The first thing you should pay attention to if you decide to organize a Hawaiian party is the external paraphernalia. According to the scenario, both the hosts and guests should be dressed in the most Hawaiian style, which means no pants (only shorts), no sweaters and other warm clothes (only summer style of clothing – shirts, shirts). Bright colors are welcome, girls can wear more jewelry (especially artsy), beach hats (wide-brimmed hats, sambreros) are also suitable for a party.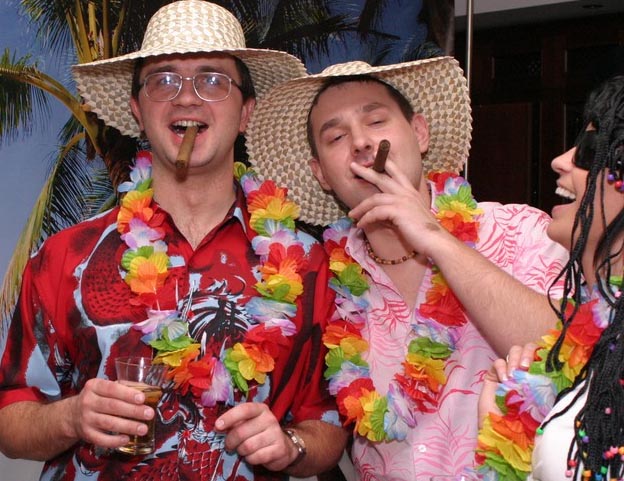 Frankly, the native Hawaiians, thanks to the exceptionally mild climate, had attended such festivals and were completely topless (including women) before the advent of civilization, but such a naturalism is hardly suitable for the Russian mentality.
Hawaiian party table setting
No party is complete without refreshments. A Hawaiian-style holiday is no exception, so when considering a scenario, you need to practice some cooking beforehand. Their ingredients are the most common – pork, fruits (especially bananas, pineapples, oranges), melon, potatoes, fish, but they are not usually cooked.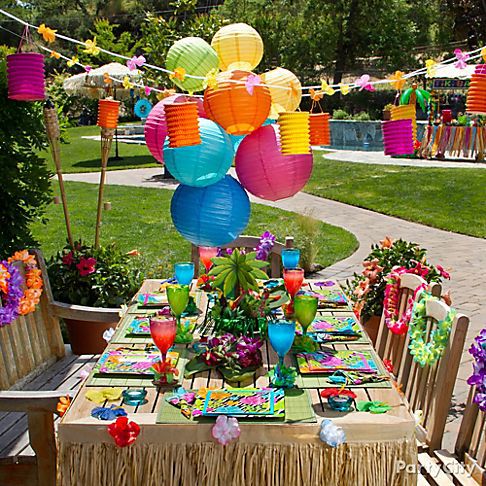 So, bananas are not served fresh at all, but are fried in a pan, potatoes should be sweet and not salty, instead of vegetable salads only fruit ones are served. Given that coconut milk is a shortage in Russia, you can use regular milk to make cocktails by mixing it with alcohol.
Hawaiian Party Contests
The script for a Hawaiian party involves contests, the most famous of which is limbo, which is known for its many feature films. At a height of about a meter from the floor, a bar is installed under which the participants pass, leaning back. Gradually, they lower it lower and lower until a winner is revealed who takes the award. It is strictly forbidden to touch the floor with your hands or push them to the body – disqualification follows.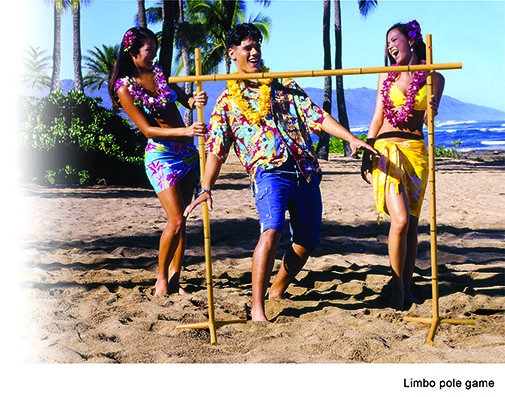 Another equally popular contest held at a Hawaiian party is fruit bowling. Arrange empty plastic bottles on the floor (you can glass if the company gathered some extreme people) and take turns trying to bring them down with some large fruit – pineapple or mango. At the same time, the fruit should not be perfectly round, so that it would be more difficult to set the desired trajectory for it.
To better imagine what scenario you can style a Hawaiian party as accurately as possible, watch a video about Hawaii. Such holidays turn out to be very funny and memorable, because participating in them is not just an opportunity to have fun with friends, but also to get acquainted with the exotic culture of the fiftieth state of the USA.