Very tasty and mouth-watering treat for the festive table. Bon Appetit!
Ingredients
Flour – 120 grams
Pitted dates – 100 grams
Ginger root – 40 grams
Strong black tea – 100 milliliters
Butter – 130 grams
Brown Sugar – 150 grams
Molasses or honey – 1 tablespoon
Medium egg – 2 pieces
Dried ground ginger – 2 teaspoons
Drinking soda – 0.5 teaspoons
For the sauce
Butter – 50 grams
Brown Sugar – 50 grams
Fat cream – 100 milliliters
Dark rum (optional) – 1 tablespoon
How to make a gingerbread cupcake
Cut the dates into pieces. Finely chop the ginger root.
Preheat the oven to 180 degrees.
Put pieces of dates and ginger in a bowl, pour tea and let soak for 10 minutes. Drain excess tea.
Rectangular 0.9 L cake pan with baking paper.
Cook the dough. Beat butter and sugar with a mixer for 5 minutes in a large bowl. Add molasses or honey, eggs, flour, ground ginger, soda and mix thoroughly with a mixer at low speed. Then add dates with slices of ginger and mix again..
Put the dough into the mold and bake for 40 minutes. Check the readiness with a wooden toothpick by sticking it in the dough: it should be dry.
While the muffin is baking, make caramel sauce. Combine the butter, sugar and cream in a saucepan, bring to a boil, stirring constantly, and cook another 3-5 minutes. Remove from heat. You can add rum as desired.
Put the finished cupcake on a dish, cut and pour sauce.
The cake can be baked in advance, cooled, wrapped in foil and stored in the refrigerator for up to three days. Before serving, chop and microwave.
Bon Appetit!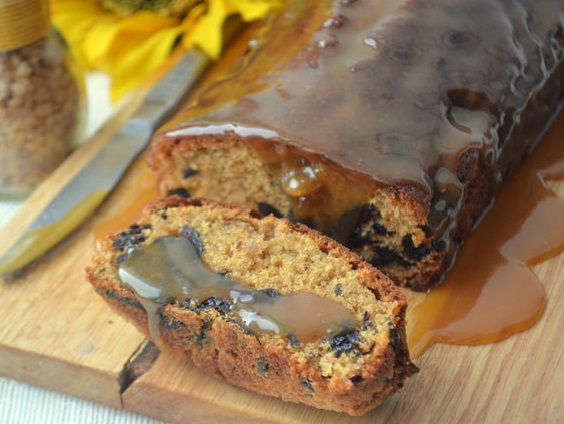 Similar articles
---