Maestro Karl Lagerfeld never ceases to amaze fans of his creative genius – the new Fendi collection delighted the eye not only with its colorful must wear outfits, but also with breathtaking make-up created by talented make-up artists. In addition to the chokers and backpacks that came to us from the 90s, stylist Sam McKnight and Peter Philips – a specialist in make up – gave the models an unrealistic, rather "cartoony" look.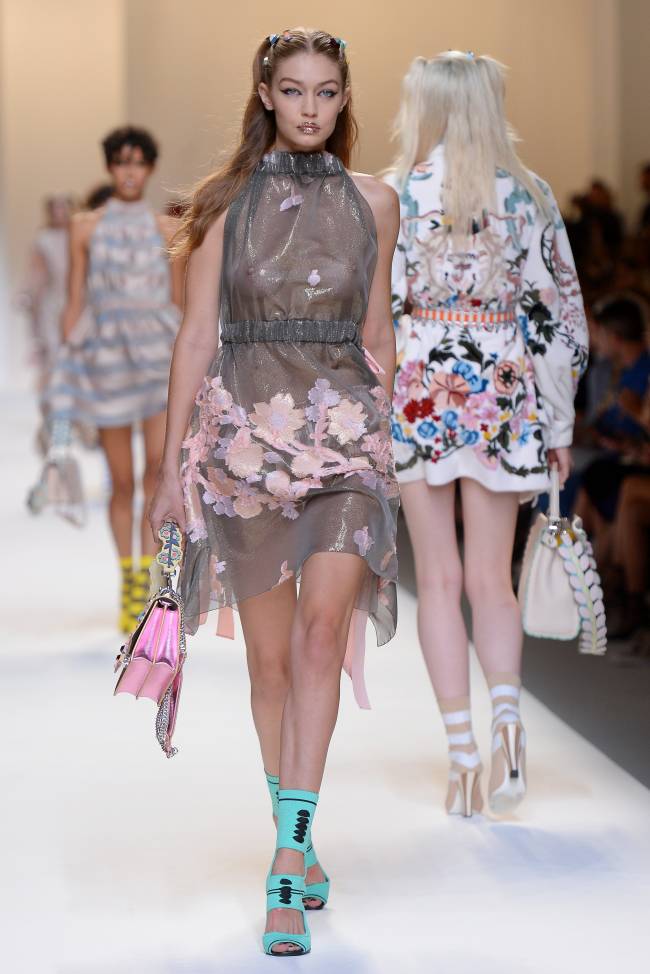 Fashion show Fendi- makeup and hairstyles with fashion show
The cartoons really inspired Lagerfeld to create puppet images, and the main character of the animated film "Ralph" baby Vanilopa seemed to come to life at the fashion show Fendi.
The girls' faces on the podium sparkled with a blush of ripe peach, and their lips, all dotted with glitter, looked like pink gold melting in the sun. The balance in makeup made the following emphasis on the eyes: dramatic cat arrows with pronounced tips in both the outer and inner corners of the eyes, gave the faces of the models the expressive look of their wide-open doll eyes.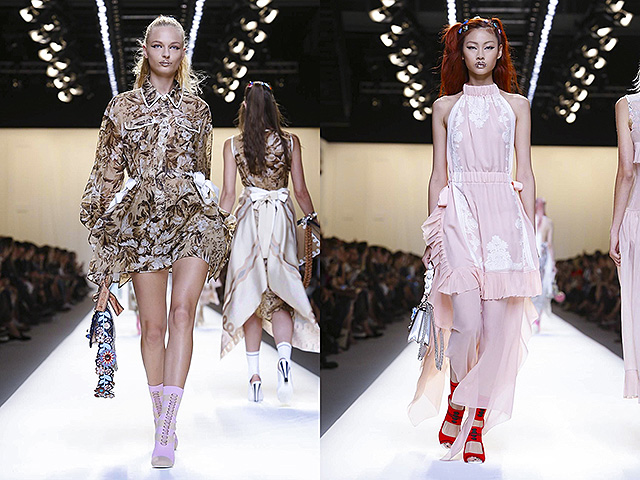 "If I gave the line more clarity, the image would remain deliberately elegant, losing my punk carelessness," the makeup artist adds. Many fashionable gurus commented that such a creativity in makeup would have been envied by the "peppercorn" Emma Bunton, known in the 90s for her BabySpice nickname – for her doll face and an abundance of accessories in stage costumes.
Stylist McKnight added a few touches to the hairstyle – small ponytails on both sides – and placed a lot of small acrylic hairpins of various shapes taken from Fendi handbags on her hair.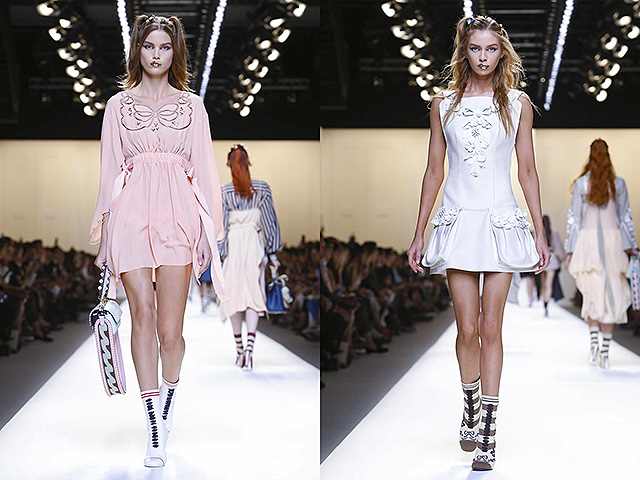 Gigi and Bella Hadid – the adornment of any fashion show – soared above the catwalk in the image of the heroines of the Japanese manga comics and looked more like rebels than romantic fragile characters in the Disney universe.