Content
---
---
Aloe is a universal healing plant with a lot of useful properties. With home-grown aloe, you can ensure not only the availability of a cure for many ailments, but also an excellent tool for restoring the beauty of your hair. Thanks to the vitamins, useful substances and minerals that make up the plant, an aloe vera mask for hair can make hair strong, vibrant, silky and healthy..
The chemical composition and valuable qualities of homemade aloe for hair
The beneficial properties of aloe in medicine, cosmetology, home treatment are highly appreciated. And their presence is explained by a composition saturated with vitamins and microelements. It includes: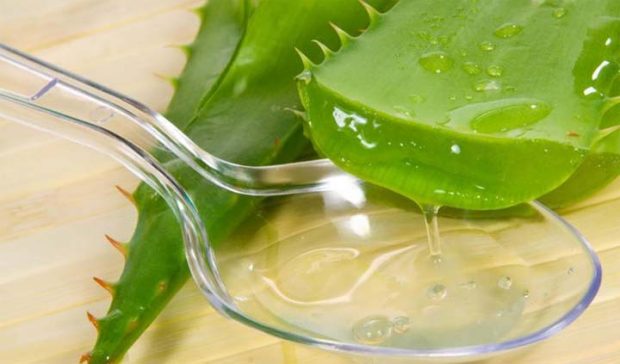 • Vitamin C – prevents hair loss;
• allantoin – a substance that penetrates deep into the cells of the skin and takes part in the transport of nutrients;
• mineral salts;
• kakhetin;
• amino acids;
• tannins – help strengthen the hair follicles;
• vitamins E, group B;
• Vitamin A – improves the structure of the hair, reduces their fragility and cross section;
• enzymes;
• flavonoids;
• carbohydrates;
• glycosides;
• salt.
Most of the elements, acting in a complex manner, is able to restore and accelerate hair growth.
Aloe is the strongest antioxidant that can have a rejuvenating effect on the scalp.
In home and professional recipes, a plant component such as its juice is used. It brings aloe juice for hair such benefits:
1. It acts as an active growth stimulator that supports the normal state and health of hair, and also has a calming effect on sensitive scalp.
2. It is able to restore the damaged structure of hairs, make them naturally elastic, eliminate excess fat, the problem of dandruff.
3. Masks based on aloe are an excellent and affordable home hair care product that eliminates hair loss and brittleness..
Extraction and preparation of aloe juice for hair at home
In order for the juice of the agave to become the best assistant for hair care, it is necessary to extract and prepare it according to a certain scheme of "biological stimulation". To do this, cut a few lower leaves of the plant, rinse them thoroughly under purified water, dry, wrap with paper and refrigerate for 1 week. After that, you need to look at all the leaves for spoilage, separate the thorns from them, and place in a blender for chopping. You can crush the leaves into gruel in any convenient way, if only they would give the juice. Squeezing all the elixir through a cheesecloth into a glass container, you can start using the product. In this form, the juice can also be stored in the refrigerator.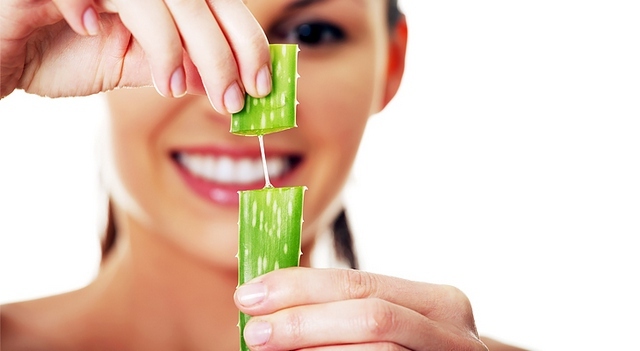 Cold processing of aloe juice for hair is very important in the whole procedure, as it increases the healing properties of the drink. During freezing, the unique structure of the leaves is tuned to the production of biostimulant substances that accelerate the flow of metabolic processes at the cellular level, and also contribute to the rapid regeneration of tissues and the healing of injuries.
It is not scary if it is not possible to independently prepare aloe juice due to the absence of such a plant in the house or other reasons. It can easily be replaced with a finished product, which is sold in pharmacies, but still inferior in quality and a selection of useful substances to a natural drink. But, as an ingredient in masks, it can still be used.
There is an option to use agave juice in its pure form, it is suitable for all types of hair. The results of regular procedures appear as follows:
• normal hair becomes silky, shiny, more obedient;
• dry hair gets maximum hydration and comes to life before the eyes;
• oily hair ceases to get dirty too often due to the normalization of the sebaceous subcutaneous glands.
Aloe juice should be applied with massaging movements first to the scalp, and then through all the hair. A hair recovery session should be carried out several hours before shampooing, it will be optimal in 2-3 hours. The tool will also help to quickly get rid of dandruff..
Unique recipes for aloe hair masks
Pure aloe juice is compatible with any type of hair. This is its versatility, because the miraculous elixir is able to eliminate any problem with the hair. And with the right combination with additional ingredients, you can get even more benefit for the hair from the component of the agave. Some effective recipes for home masks.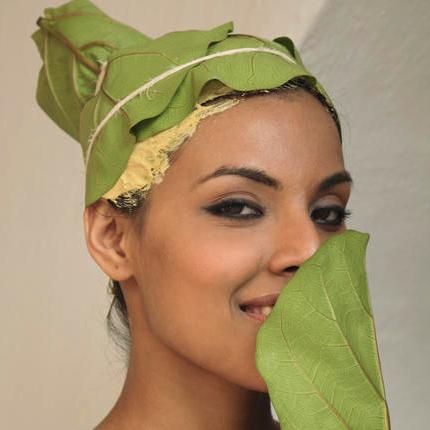 Salvation for weakened and overdried hair
For the rehabilitation of hair and the restoration of vitality, she will need the following ingredients:
• Castor oil;
• honey;
• aloe juice.
All ingredients must be mixed in equal amounts, for an average hair length, 1 tbsp will be enough. l each of them. First you need to heat the oil in a water bath and add honey to it. The juice of the plant is sent to the mixture last. You need to apply for the entire hair length for about 50-60 minutes. The regularity of the procedures 3 times a week. They need to be carried out until noticeable changes in the structure of the hair for the better begin to appear..
Fat Removal
Due to the ability of aloe juice to regulate the production of subcutaneous fat and improve blood circulation, this product is able to solve the problem with oily hair. Based on the plant extract, you can prepare tincture for hair. To do this, grind the leaves, send them to a dark glass bowl and pour 100 g. vodka. This combination should be infused for a week in a dark place. The product is ready – it can be used in pure form for rubbing into the roots or as a component of other wellness masks for hair.
Another effective option to pacify the activity of the sebaceous glands is to use a mask of aloe juice, cognac or lemon juice.
Hair growth stimulation
Near the mask on the basis of aloe to stimulate hair growth, not every other ready-made or self-prepared product can stand up. To create an effective tool, you need to prepare a nettle tincture. The course will go 3 tbsp. l tinctures. Also required:
• yolk;
• 1 tbsp. l aloe;
• 1 tsp castor oil;
• 1 small clove of garlic.
Grind the garlic thoroughly before adding to the finished mass. It is necessary to apply such a mask to the hair for 30 minutes, insulating them at the same time. To avoid a specific smell on the hair after the procedure, you may have to rinse your hair several times with shampoo.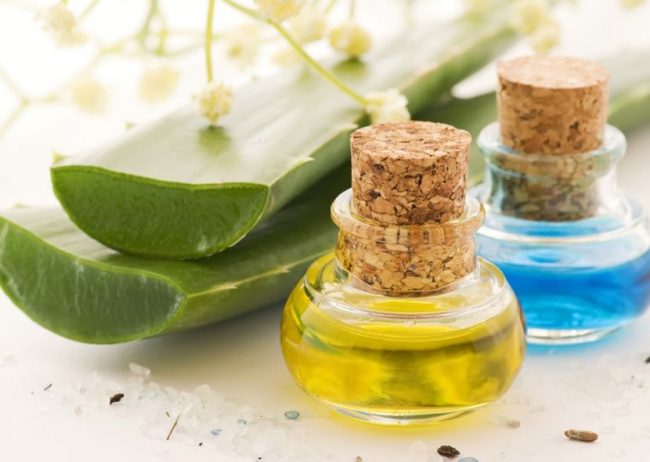 Skin problems
The cause of hair weakness and dullness, as well as their unattractiveness, may be problems with the scalp. The most common scalp problem is peeling or dandruff. A mask made of agave juice can also solve the problem of peeling.
You will need these ingredients:
• aloe juice 2 tbsp. l .;
• honey 2 tsp;
• lemon juice 1 tbsp. l .;
• castor 1 tsp.
After thorough rubbing and 40 minutes of waiting, the mask can be washed off. To increase efficiency, you can use for this decoction of chamomile, nettle, sage.
Empowering Hair
To strengthen the hair, you can use this recipe:
• mix onion extract with aloe juice;
• add a teaspoon of almond, burdock or other oil, the same amount of honey;
• the last ingredient is a decoction of burdock, a few tablespoons.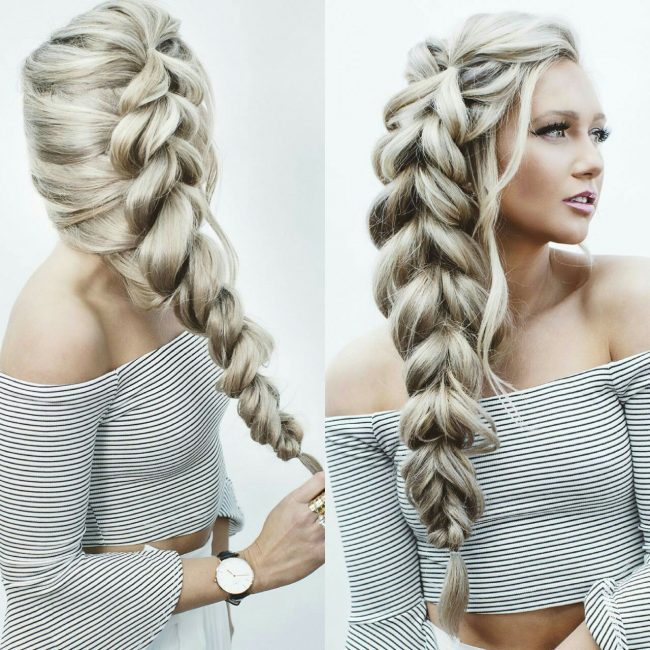 You need to wear such a mask on your hair for at least an hour, while your head and hair should be warm. To quickly get rid of the onion smell, which usually tends to remain on the hair for a long time, just drop a small amount of vinegar into the shampoo.
Fall prevention
In order to stop the process of hair loss, you can try applying masks with aloe and mustard. But you can use such masks only for people with normal and oily hair types. For dry hair, such a mask will be not only ineffective, but also harmful, because mustard dries the skin.
In a convenient container you need to mix 1 tbsp. l aloe (juice), cognac or rum, mustard and 1-2 yolks. Thoroughly mixed mass should be applied only to the hair roots for 30 minutes.
Another option for a remedy for loss is a combination of yolks and aloe juice, mustard and cream. Pre-beat the yolks well. Wear the mask enough on the roots of the hair for 20 minutes.
Methods of using homemade aloe for hair – options for all occasions
For cosmetic use, aloe vera elixir for hair can be used not only as an ingredient in masks. From it you can cook a lot of other useful tools:
1. Shampoo – able to eliminate dandruff and combat dry hair, promotes active regeneration of the skin. It is prepared from soap scraps, glycerin, cosmetic jojoba oil, saturated with vitamins, boiled water and centuries-old juice. Mix all the components in equal proportions. With regular use, you can solve the problem of slow hair growth.
2. Rinse aid – just add the juice of the agave to the water to strengthen the hair roots, remove dandruff, and relieve inflammation.
3. Hair gel. You don't need to prepare the product yourself, just add the plant juice to the finished product, as well as a decoction of nettle and pectin for silky and shiny hair.
4. Air conditioning – you need half a lemon, any ether and elixir from aloe leaves. The following problems are solved: fat content, dandruff and even excessive dry hair.