Content
---
---
We remove circles under the eyes and wrinkles, we correct the oval of the face, cheekbones and lips
How to get a beautiful and young face? Even 20 years ago, no other tricks, except for makeup and care, did not exist. Today, we can remove the signs of aging with a visit to a cosmetologist, change the shape of the lips and cheekbones, and correct the shape of the face..
How to remove circles and grooves under the eyes
Circles and grooves under the eyes may indicate the presence of hernias, but may also be anatomical features. In any case, they very visually age the face. Getting rid of the problem, we are completely transformed. There are many options for their elimination – from surgical to less traumatic procedures..
Blepharoplasty
Transconjunctival blepharoplasty is performed to eliminate subcutaneous fat deposits under the eyes, as well as to remove hernias. The procedure makes it possible to smooth out pronounced nasolabial sulci, to make the lower eyelid region more accurate, and the gaze open. Such surgery is the least traumatic, as no incisions are made during the procedure..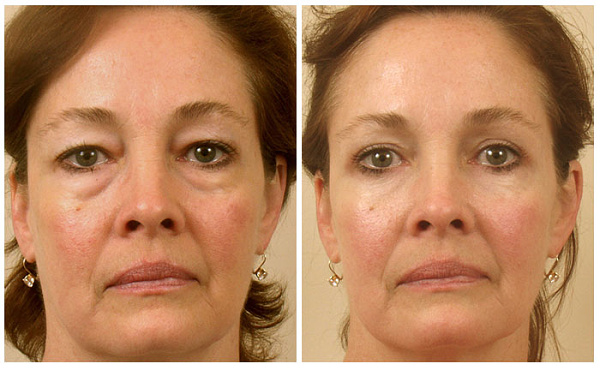 Blepharoplasty of the lower eyelids (suture technique) helps to get rid of subcutaneous fat, hernias of the lower eyelid, as well as excess skin. The seam from the operation passes under the ciliary edge of the eyelid.
Cryolift
Another popular procedure is cryolift, which improves blood microcirculation, activates the lymphatic system, which, in turn, strengthens the walls of blood vessels and restores venous outflow. As a result, muscle tone improves and skin becomes smoother..
How to model cheekbones – contour plastic
With age, the soft tissues of the face lose their elasticity and against the background of general ptosis, the skin sags in the cheekbones due to the loss of subcutaneous volume. Quite often, contouring procedures are performed for correction. It allows you to fill in the missing volume and adjust age-related changes. When carrying it out in the cheekbones area, it is recommended to use fillers containing high density hyaluronic acid, which helps to achieve the most lasting and pronounced result.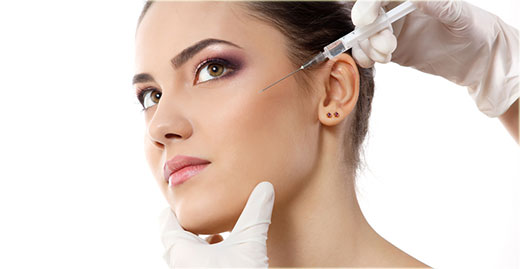 Another injection technique for cheekbone correction is bioplasty – the introduction of elastic threads into the subdermal layer. The procedure makes up for the missing volume well and improves the quality of the skin by stimulating the production of its own collagen. The drug used in this case is safe for health and is completely biodegradable. The depth of drug administration is selected individually, taking into account the anatomical features and condition of the patient's skin.
How to change the shape of lips
Changing the shape of the lips is most often carried out using contouring procedures with preparations based on hyaluronic acid. The procedure has become so widespread that it's not even mentally prepared for it: those who are used to doing lip injections come to the procedure once a season to maintain the volume or effect of sensual swelling of the lips ".